First Arctic-Siberian blast in Europe in 3rd September decade still possible
Runs of forecast models are still relative unstable, but they agree on one – deep cyclone over European Russia and powerful blocking pressure height over Scandinavia / Northern sea could bring extreme strong cold blast with Arctic and Siberian air above parts of Europe!
06Z and 12Z GFS runs are quite different, but both with severe cold blast over Eastern Europe.
Run from 06Z predicts powerful cold blast with temperature anomalies from long term average below -20°C over parts of Balkan and Central Europe, with possible snowing in Carpathian basins and T850 hPa temperatures only 0/-5°C.
This, more favorable snowy and frosty constellation is linked with more westward position of blocking height over Scotland and Northern sea around 25.-26. September 2020.
Warmer run from 12Z is linked with more eastward position of blocking height over Scandinavia and shift coldwave to more eastern areas.
Expected situation will be changing during second decade of September 2020 and first reliable forecasts linked with severe cold blast will be available in the second-half of the next week. Mkweather will continuously update the forecast to first and extremely early possible winter cold spell in Central Europe and Balkan during next period.
Possible scenarios of cold blast in Europe around 25. September 2020 /wxcharts.com: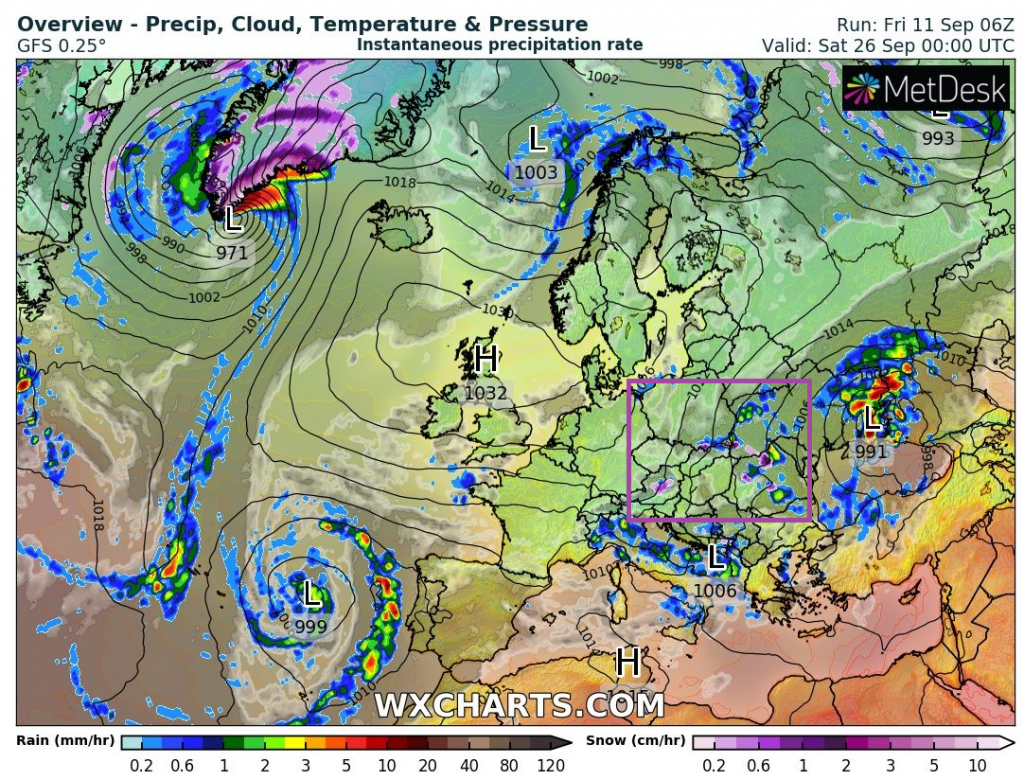 (Visited 93 times, 1 visits today)