Tropical system 96L Invest is developing near Java and aims directly towards Western Australia and Northern Territory, Australia.
Tropical threat should be the first tropical storm of Cyclone season 2020/2021 in Australia and possibility of strengthening to a cyclone isn´t fully excluded, tightly before system hits land around Friday, 12. December 2020 (forecasts will be changing yet).
According to forecast tools, system should bring to northern parts of Western Australia and / or western coast of Northern Territory projected rainfall up to 24 inches / 600 mm, with severe flooding effect and expected winds for now around 130 km/h.
Currently, severe storms hit Southeast /https://mkweather.com/2020/12/04/severe-storms-in-se-australia-at-the-weekend// after next, but not so extreme heatwave such as during late November 2020 /https://mkweather.com/2020/11/29/extreme-heatwave-in-australia-marree-south-australia-475c-sydney-430c-new-all-time-november-record-higher-than-for-december/; https://mkweather.com/2020/11/27/extreme-heatwave-in-australia-birdsville-south-australia-465c-then-extreme-cooldown-and-rarely-snow//.
Severe storms are predicted for all northern and eastern coast during next period and possibility of severe hailstorms /such this https://mkweather.com/2020/11/02/severe-hailstorms-hit-australia// will increase.
For next 3 months (Summer 2020/2021), colder and stormy conditions are forecasted for northern and eastern Australia, including the most populated Southeast /https://mkweather.com/2020/12/02/summer-2020-2021-forecast-for-australia-new-zealand-and-oceania//, while western and southern Australia will be bothered with relative solid risk of heatwaves and wildfires despite of strong La nina conditions. Cyclone season above average is expected /https://mkweather.com/2020/10/12/powerful-cyclone-season-in-australia-is-expected-9-15-cyclones-is-forecasted//.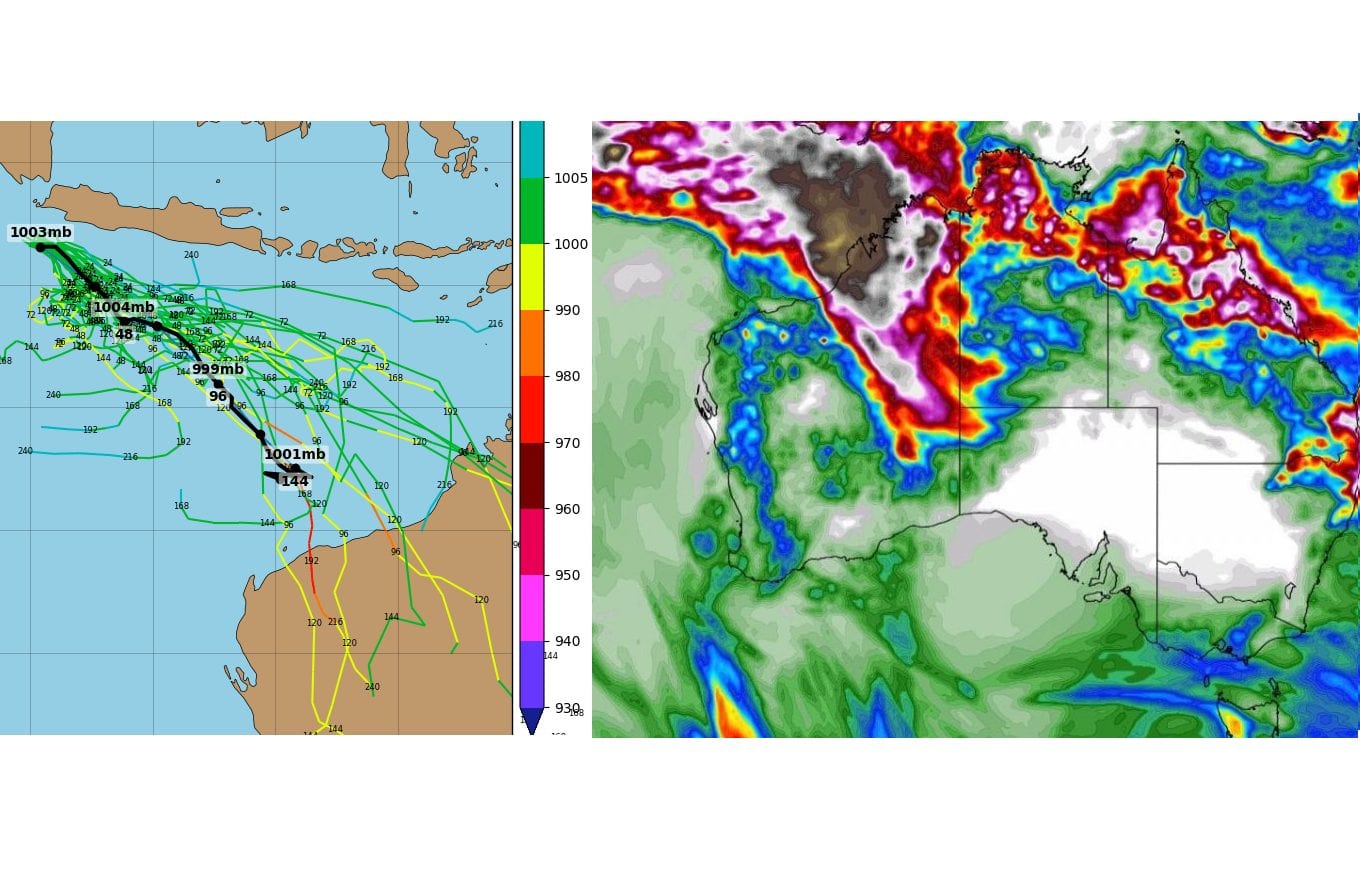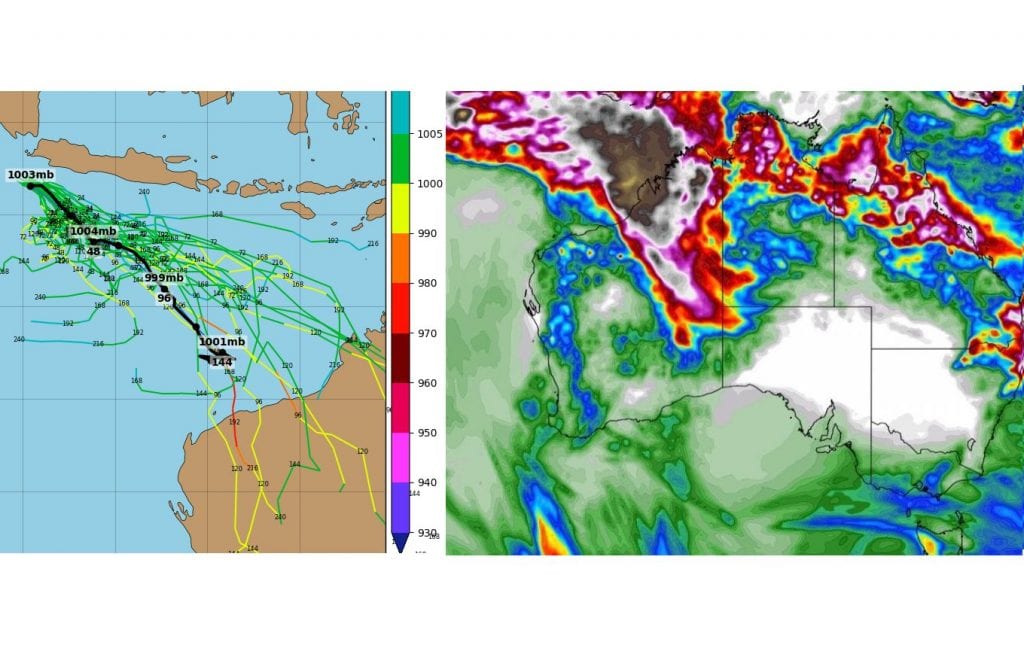 Infographics: tropicaltidbits.com, wxcharts.com: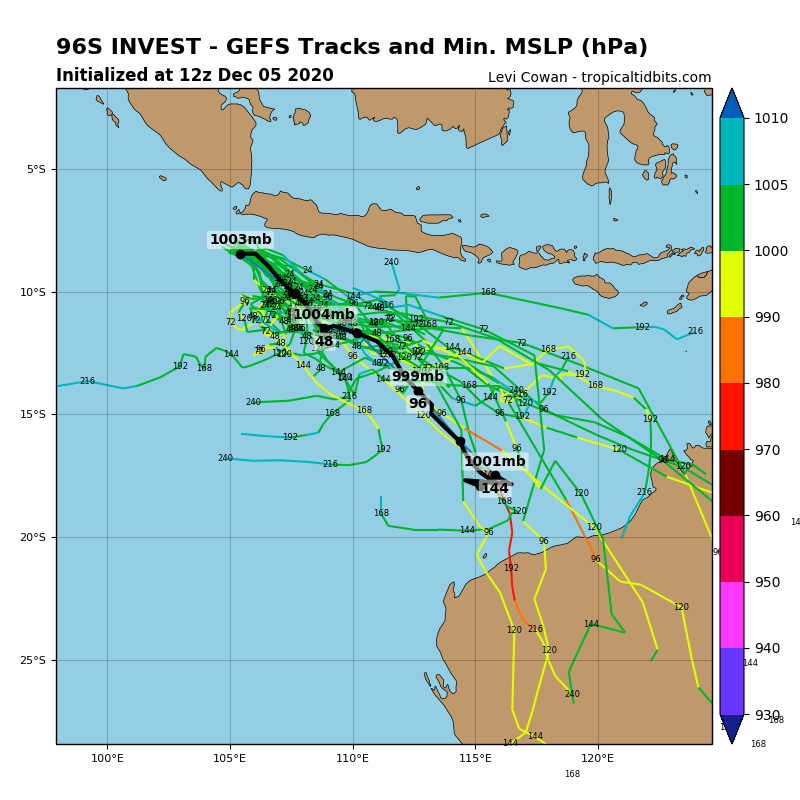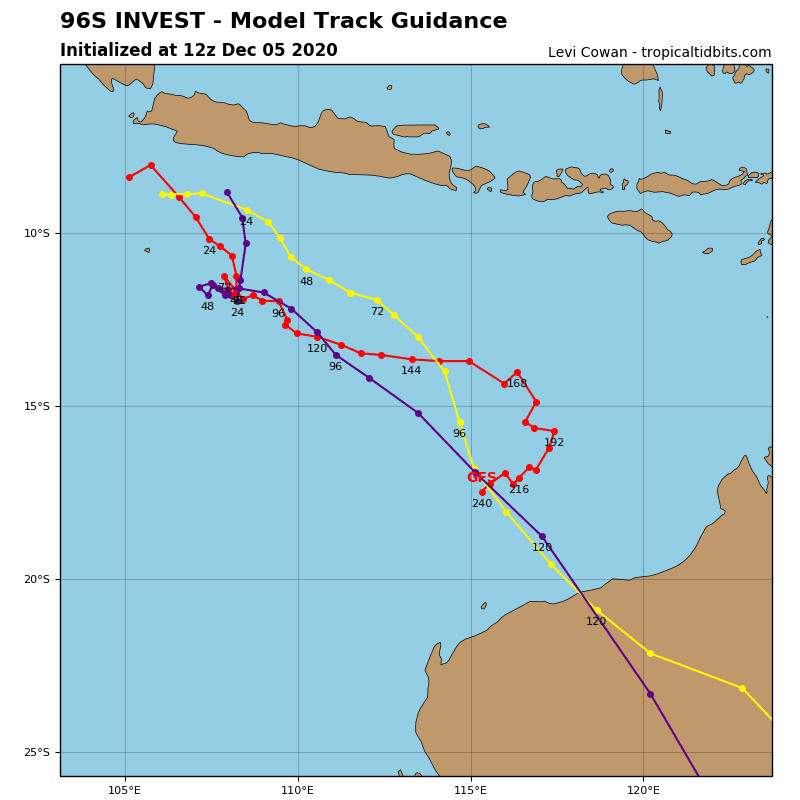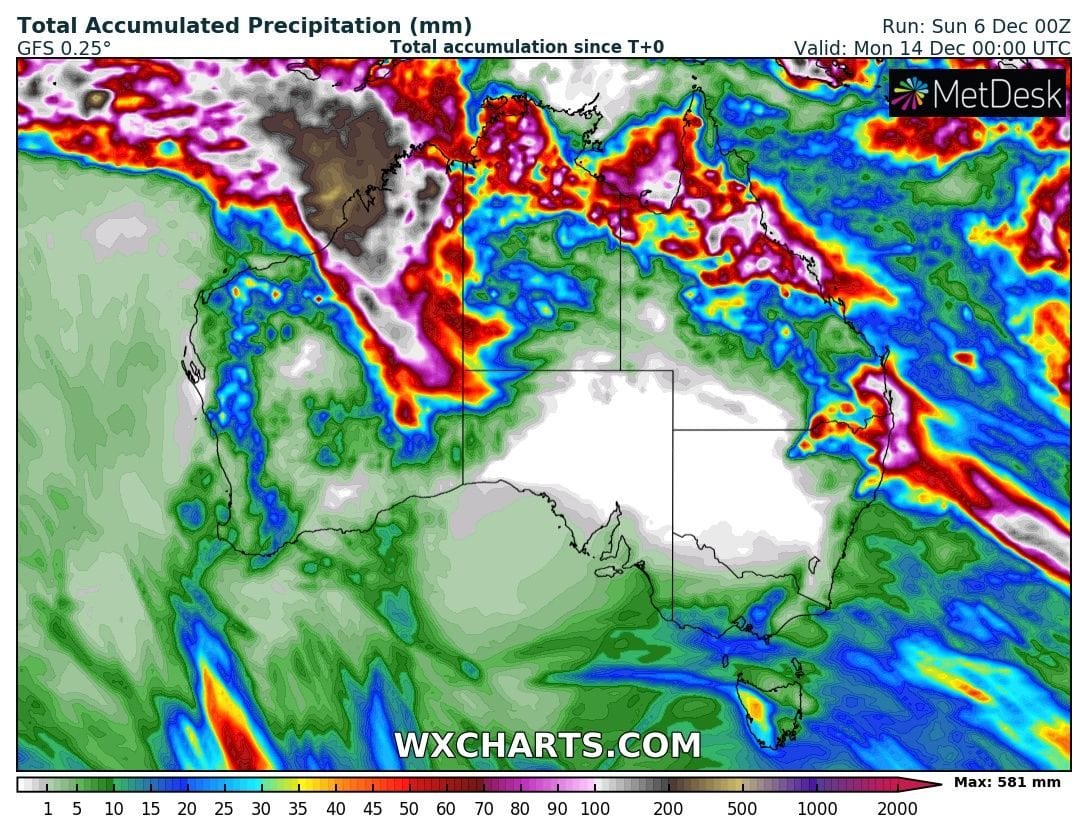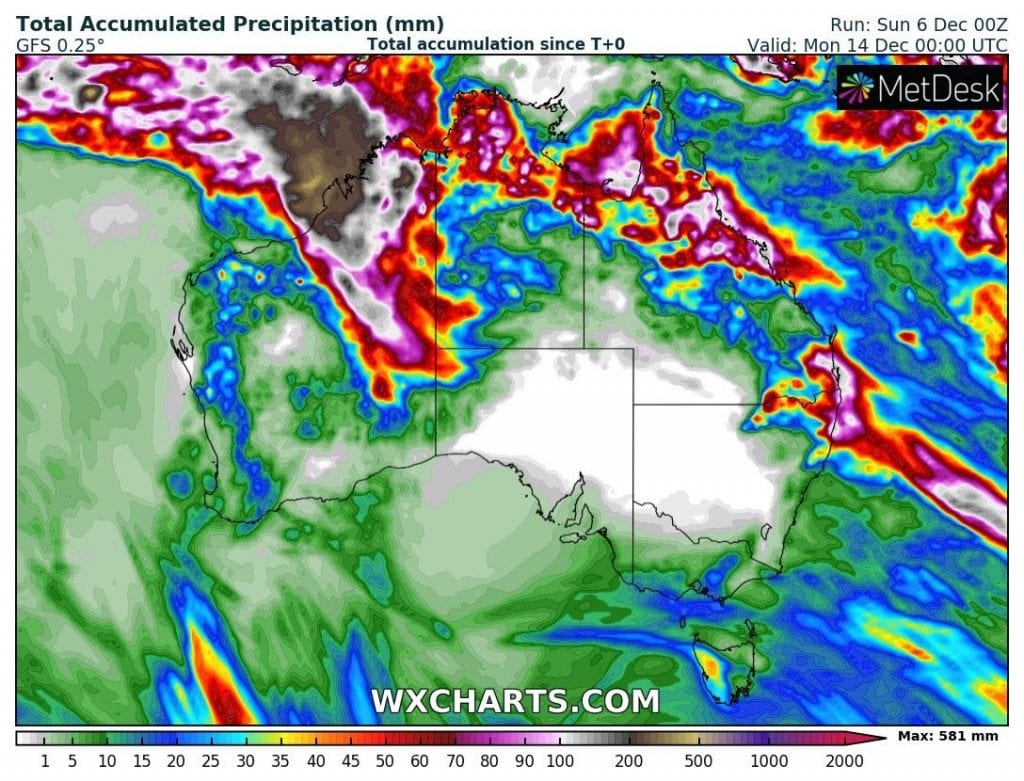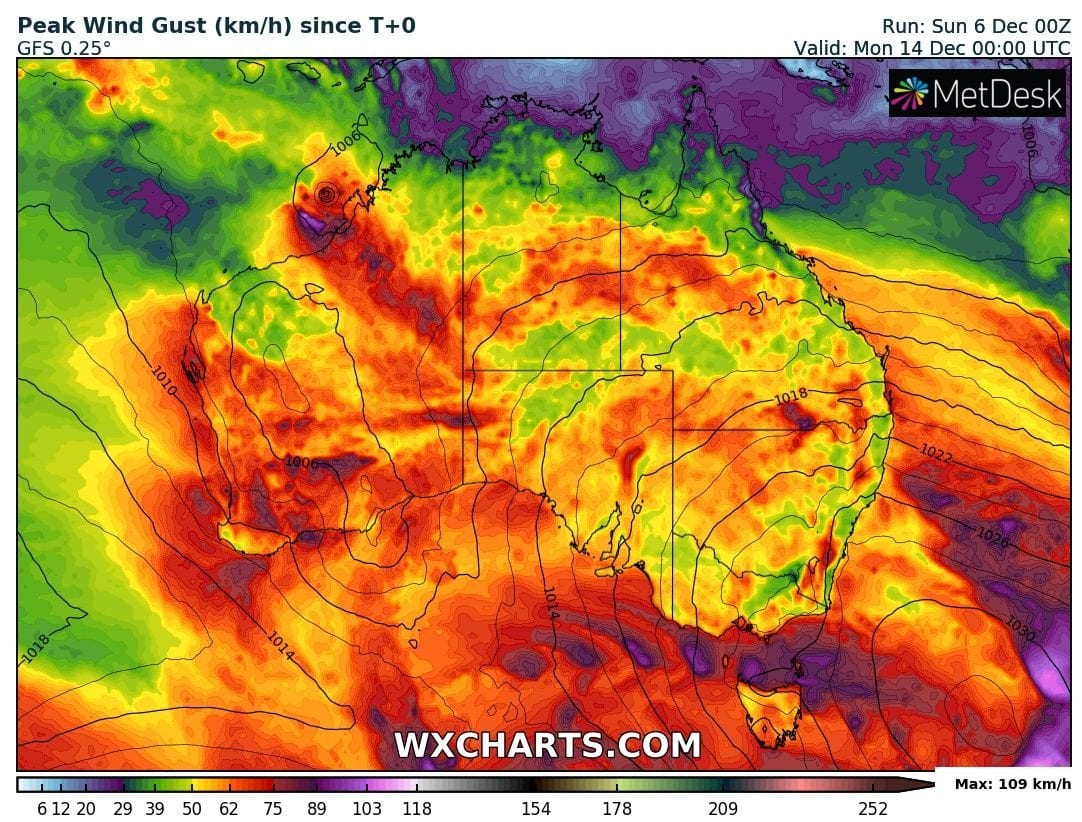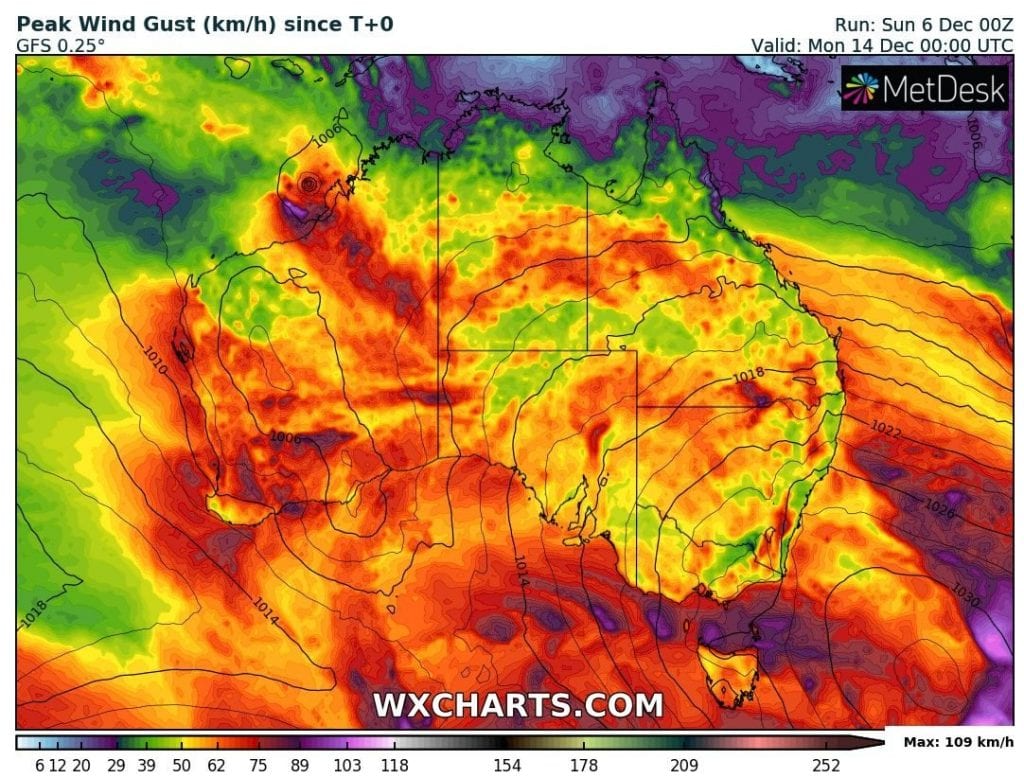 Read more:
(Visited 40 times, 1 visits today)