After powerful storm in Northeast in first December 2020 days, which brought a blizzard conditions mainly to Cleveland and northern Ohio, but too in other parts of neighboring parts of Northeast and Midwest, is here another powerful storm – the first nor´easter of Winter 2020/2021!
Until Saturday´s, 5. December 2020 evening, has fallen 66 mm / 2.6 inches in Richmond, 64,5 mm / 2.5 inches in Providence and 42,5 mm / 1.7 inches in Boston already – but the worst is only ahead of us.
In some areas in central Massachusetts and northern Maine, up to 24 inches / 60 cm inches of snowfall is forecasted, with intensity more than 3 inches per hour during the weekend.
From Boston to Caribou, major winter storm impact is forecasted, with widespread problems in traffic, power outages and near outdoor activities.
Until Wednesday, 9. December, maximum temperatures only 34/37°F / +1/+3°C are forecasted for Boston and 23/34°F / -5/+1°C for Caribou, Maine, in cold Arctic air which will shift over Northeast.
If pressure in the middle of cyclone will drop for 24 millibars / 24 hours, from the first nor´easter cyclone should become a bomb cyclone moreover /https://www.dailymail.co.uk/news/article-9021671/New-England-braces-nor-easter-year-dump-18-inches-snow.html/.
Many weather advisories are currently valid in northern part of Northeast, but the most little, have a lot of fun from the first snowstorm of the season.
Until the Christmas, several snowstorms hit the USA (map with snow accumulation totals below) including 2 possible blizzard events (belts on the map) in Midwest between 11.-15. December 2020.
Cold weather should persist then until 20. December minimally, with possibility of short warm spell after 20. December. Forecast for Christmas for the USA and Canada will be a topic of one of Mkweather next articles.
Infographics: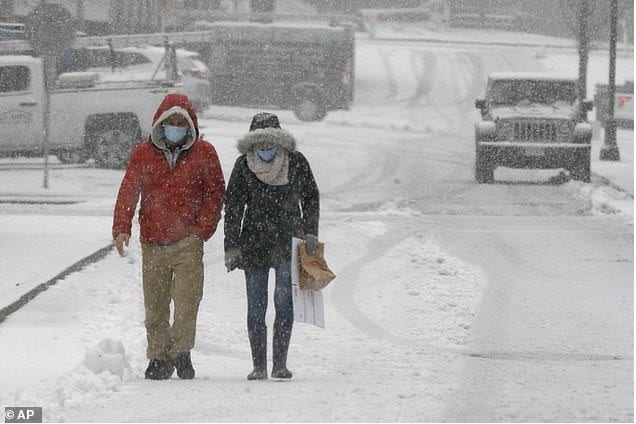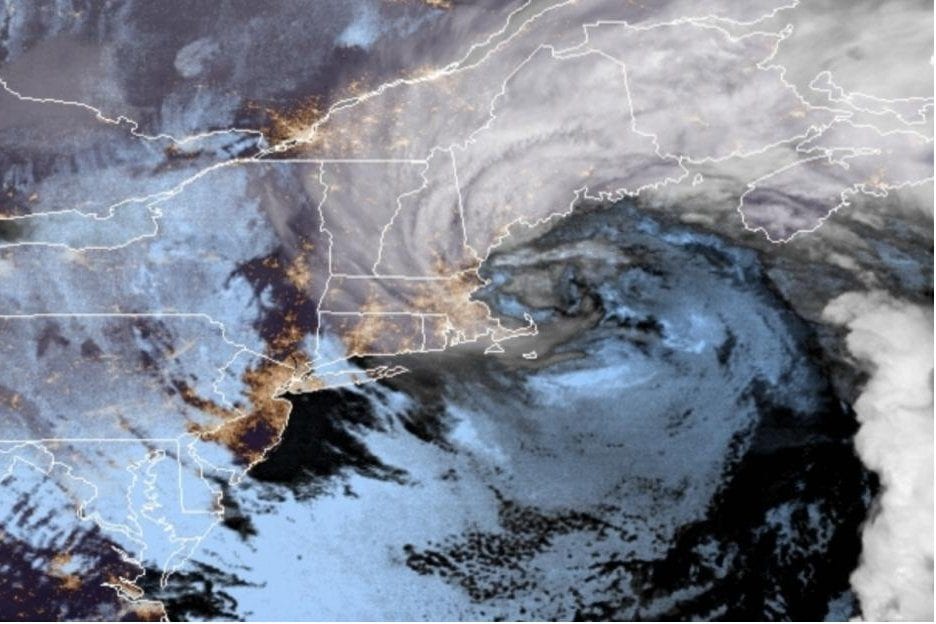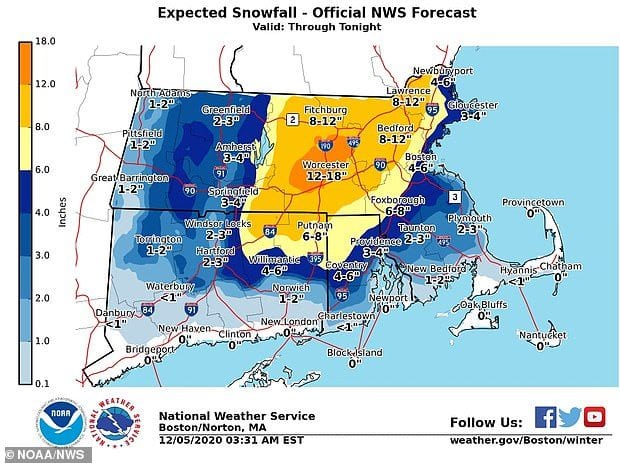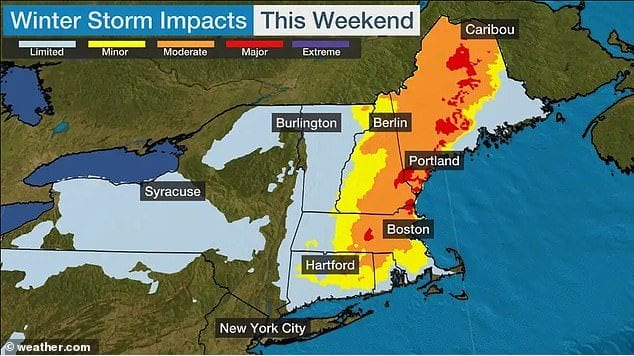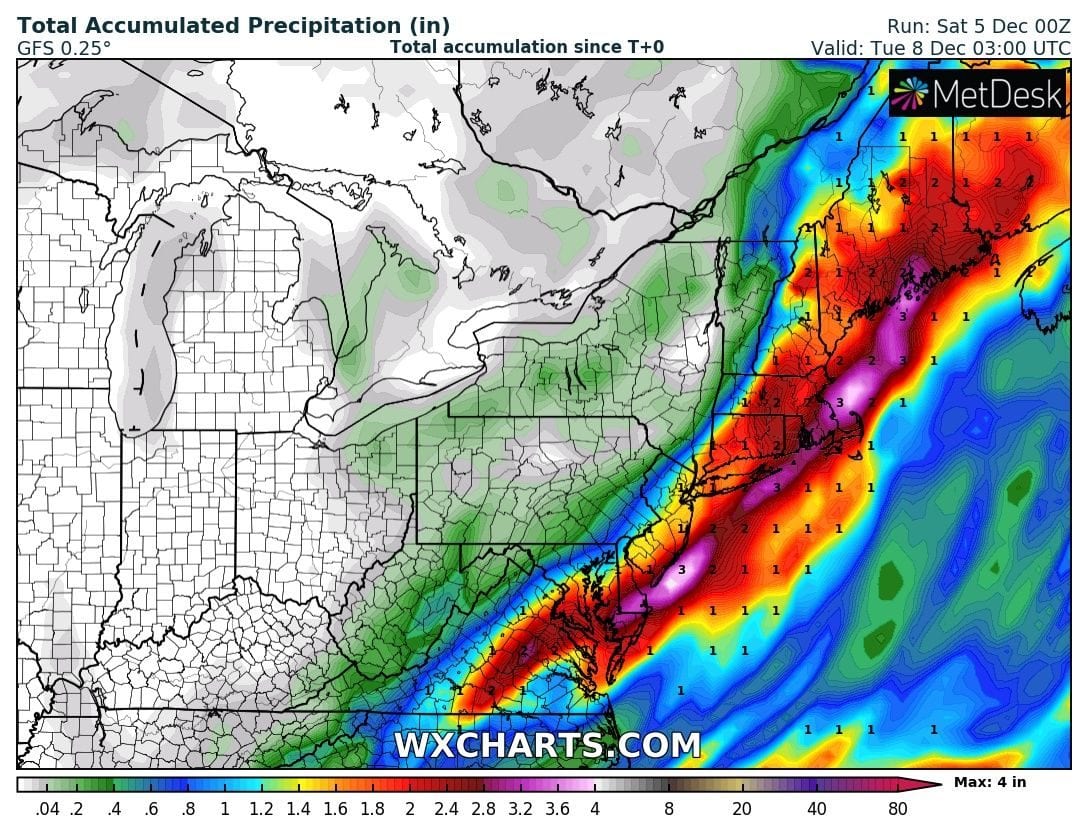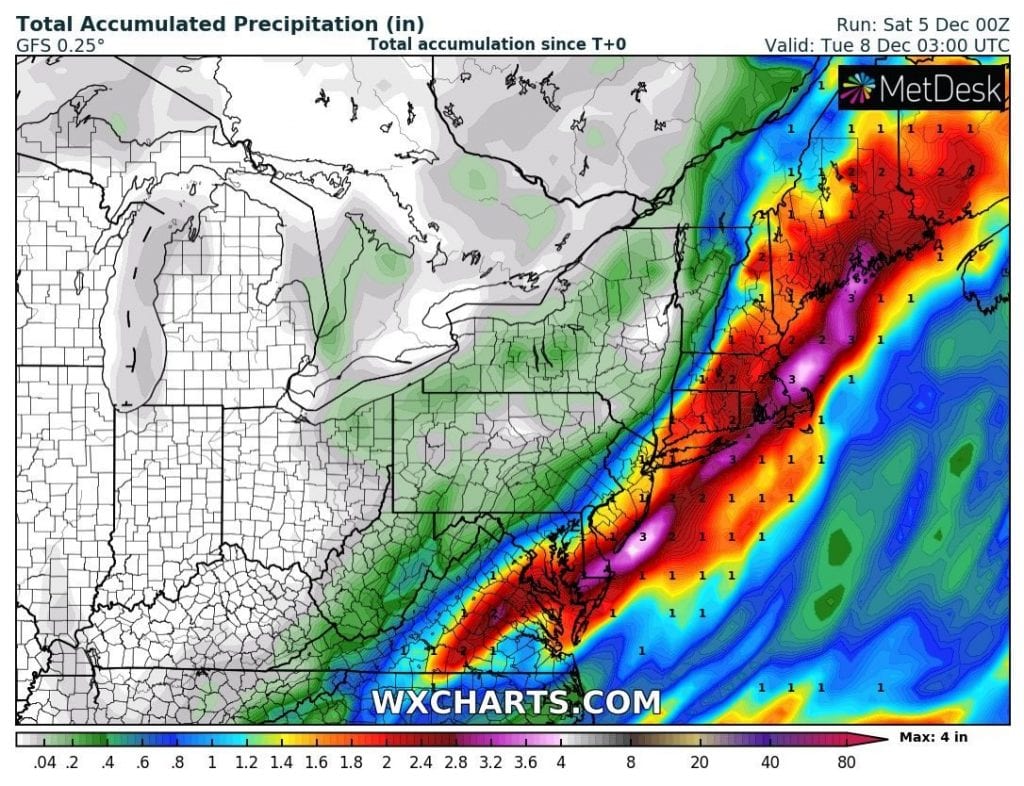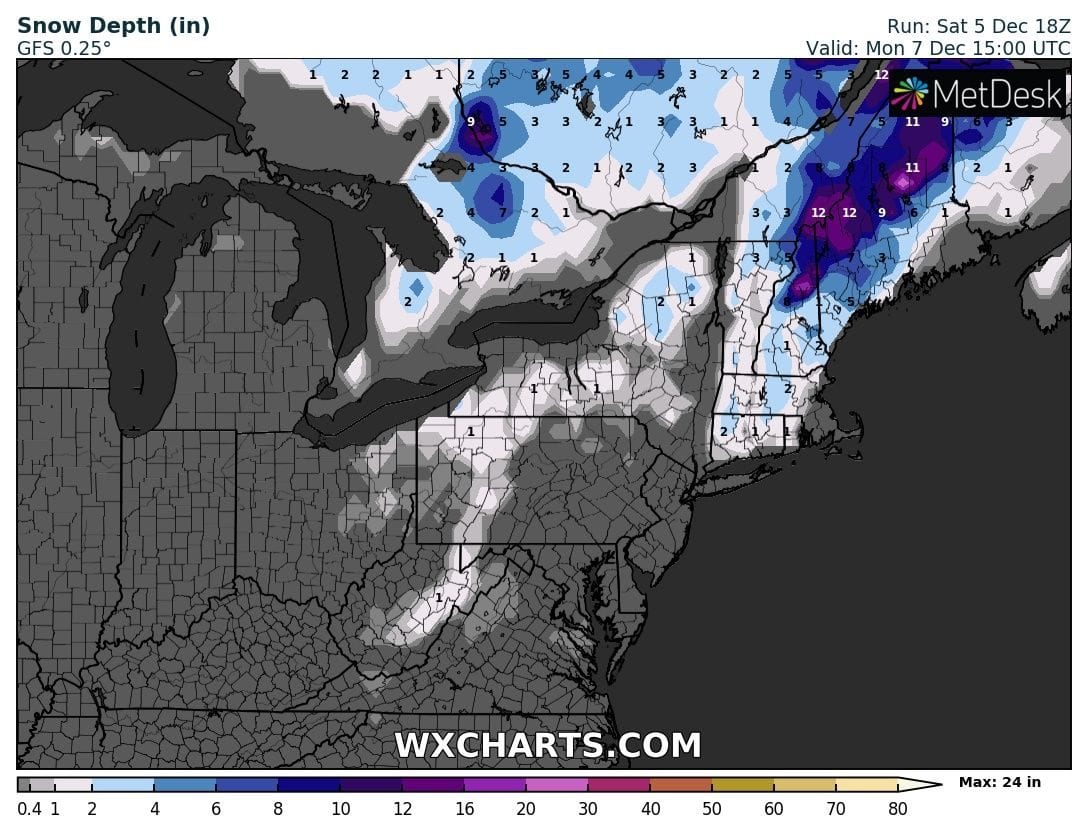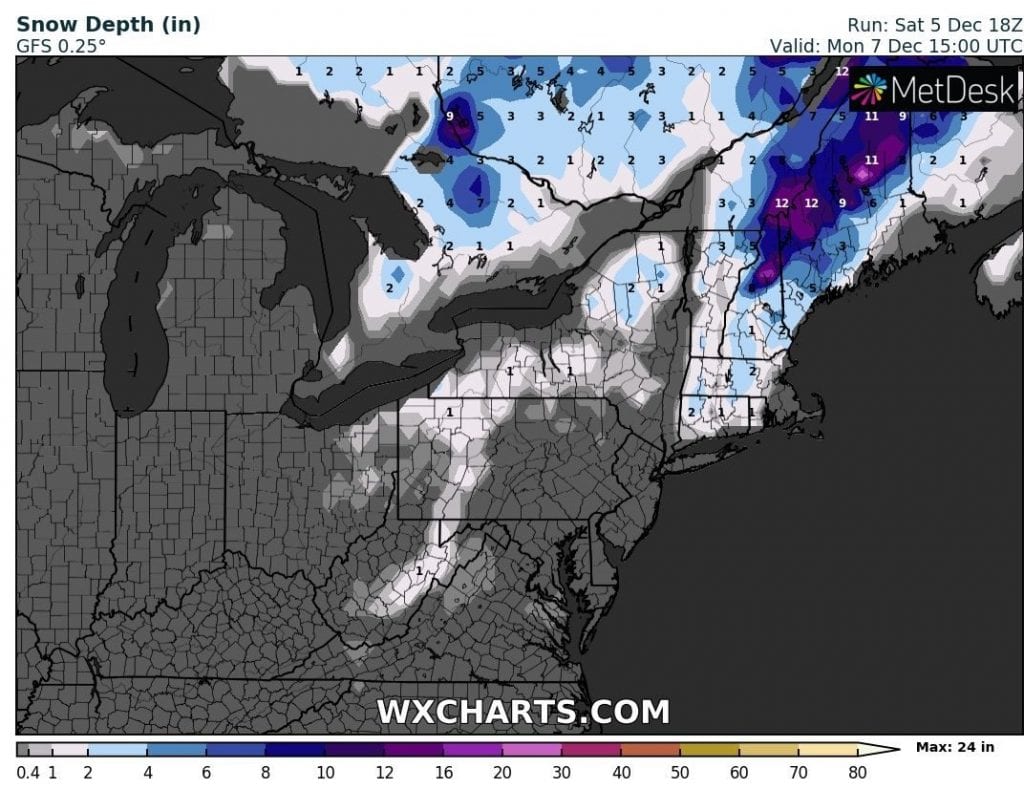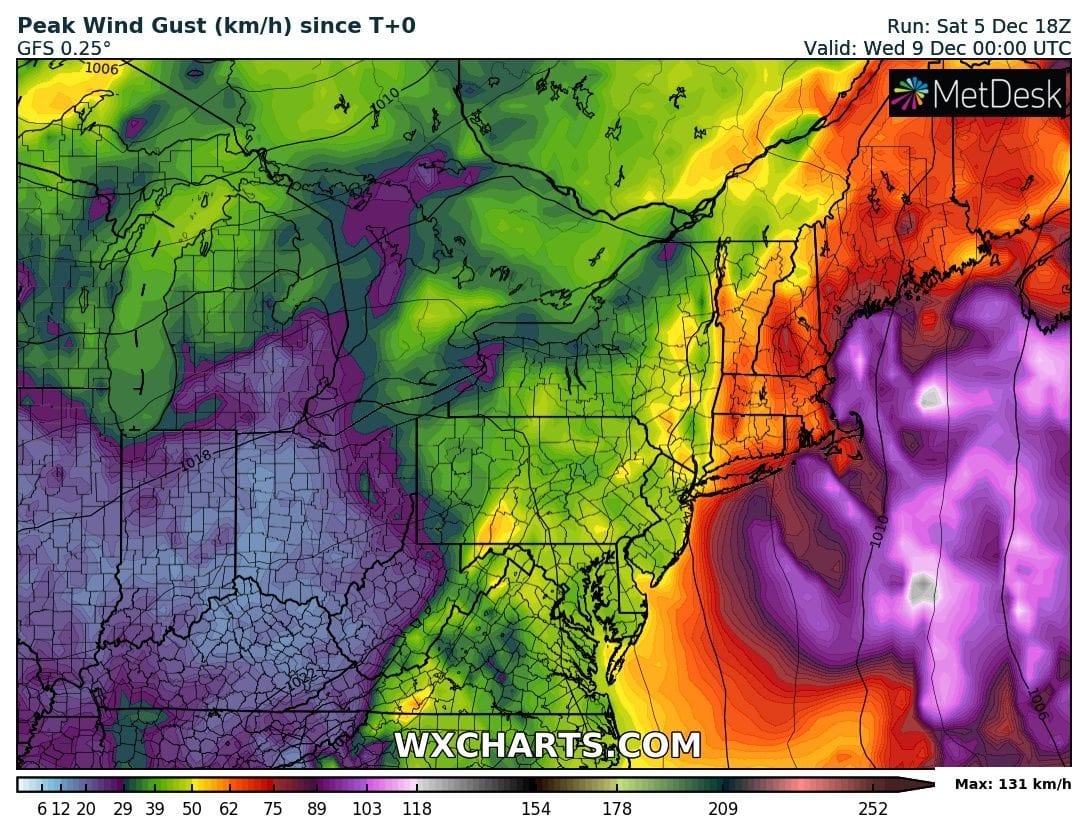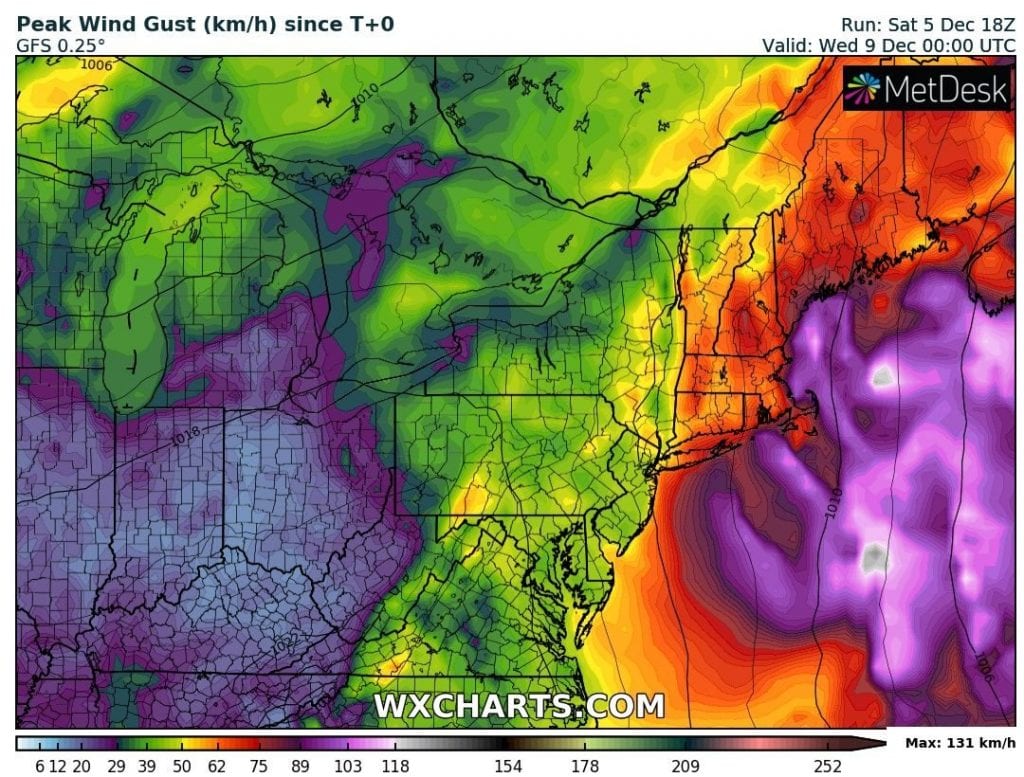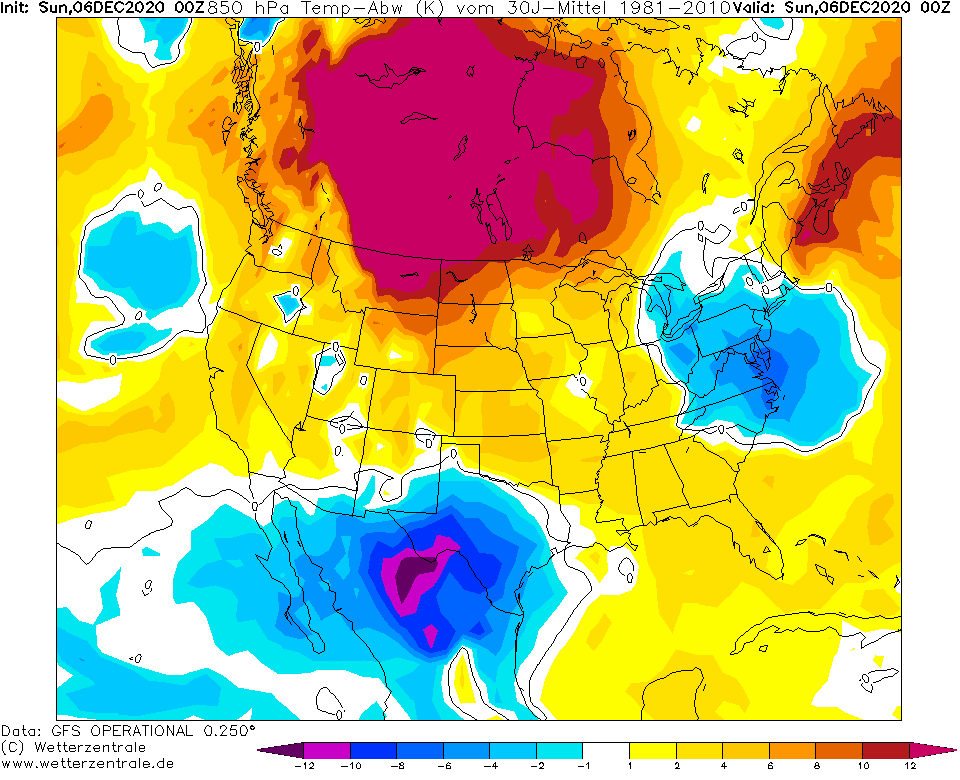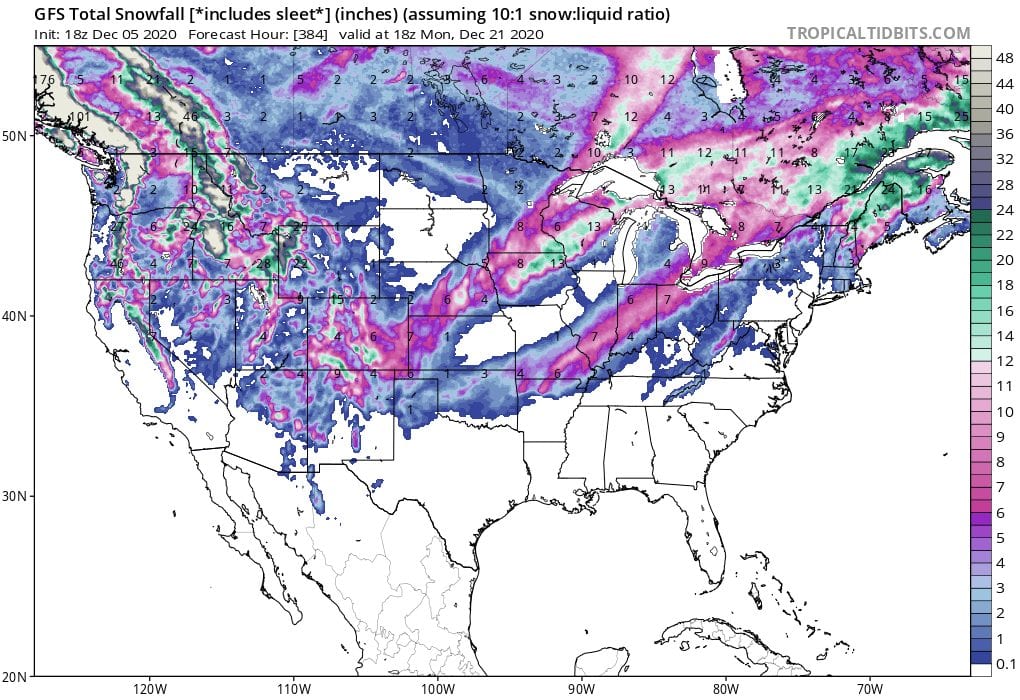 10-day forecast for Boston /foreca.com: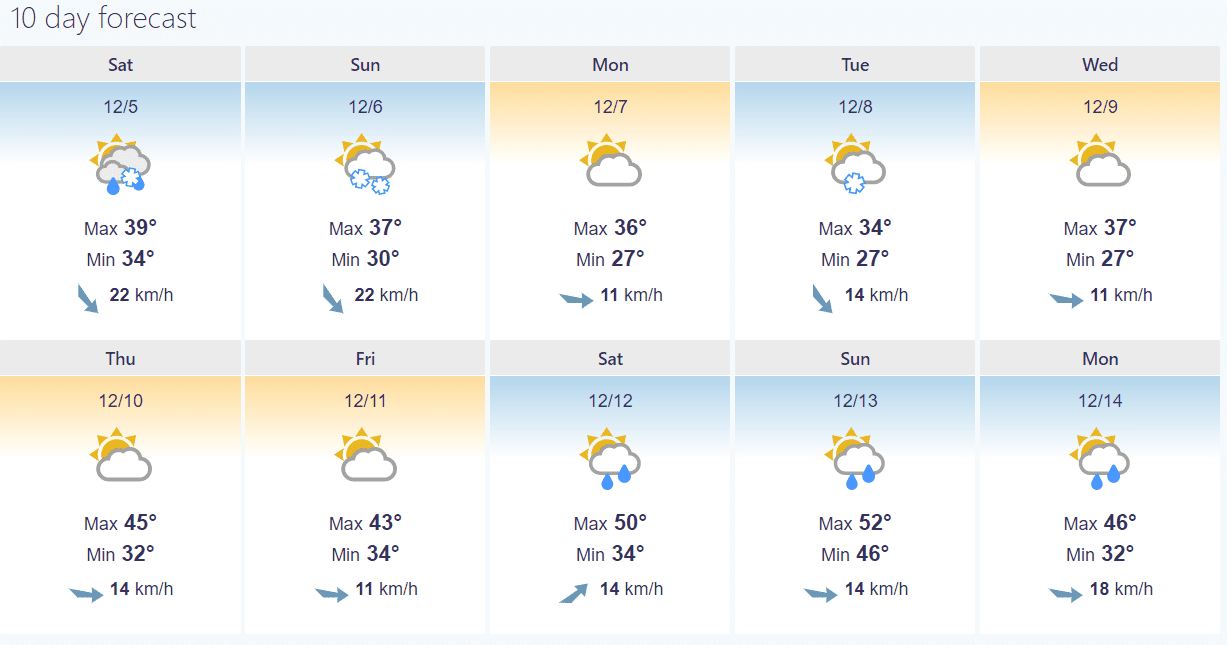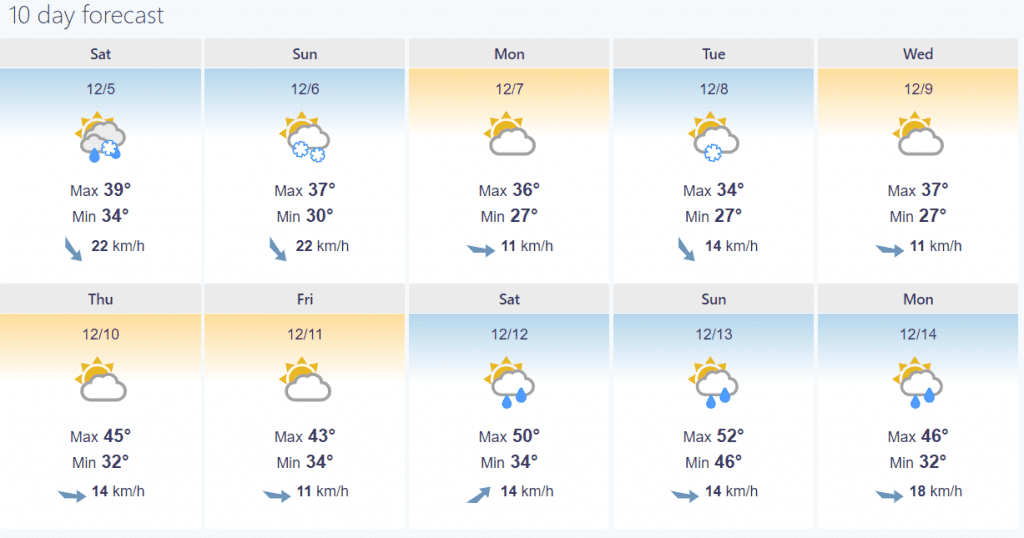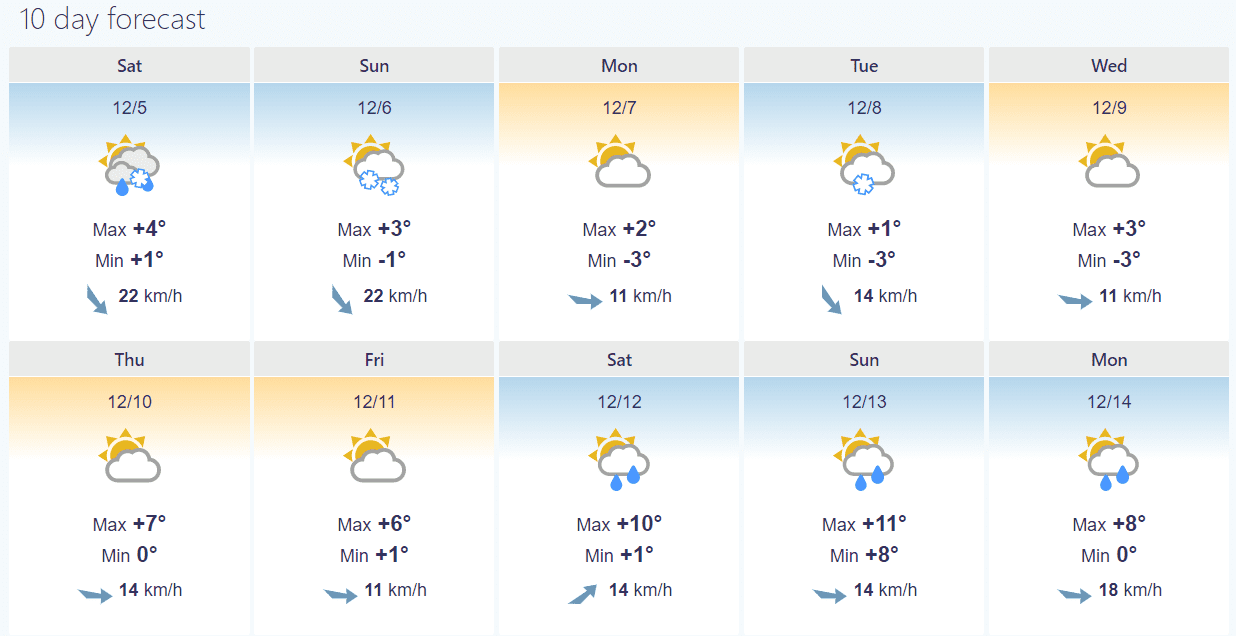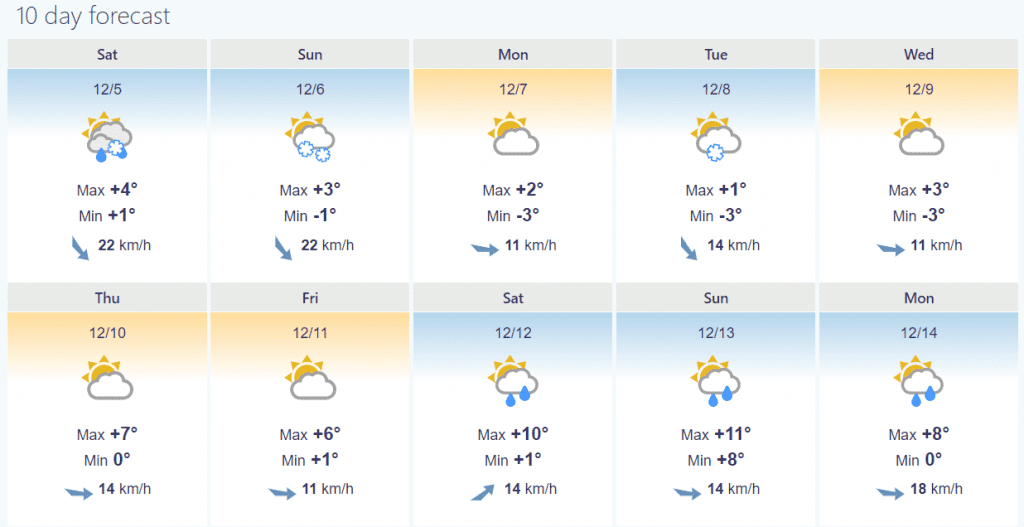 10-day forecast for Caribou /foreca.com: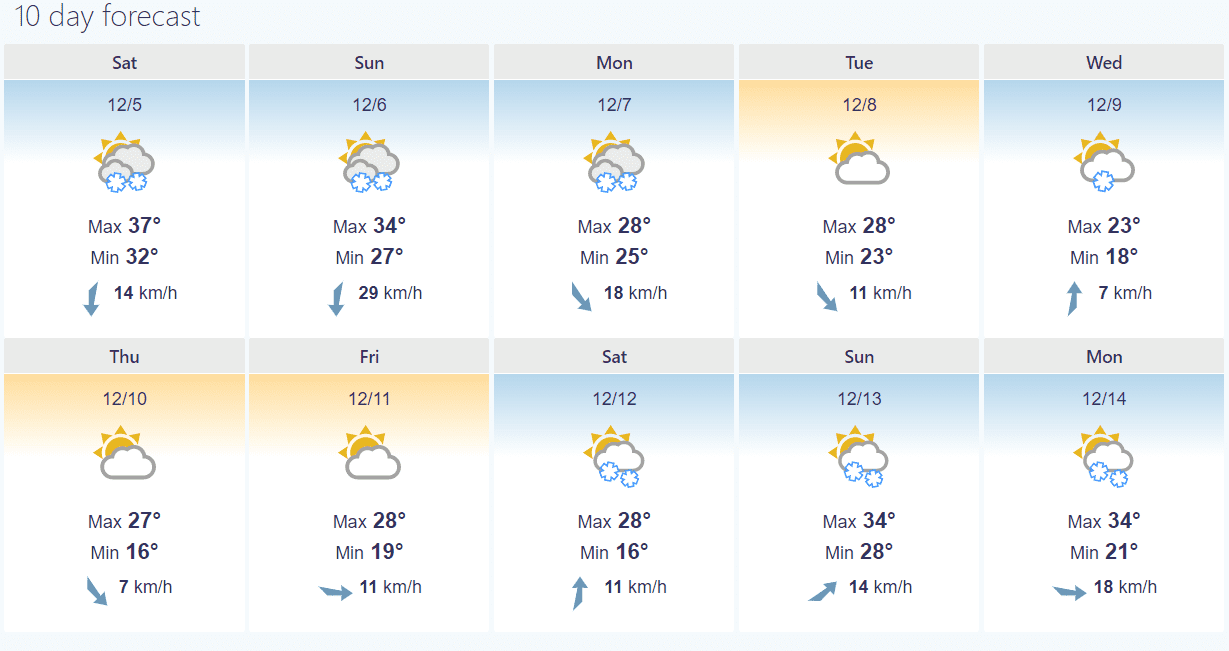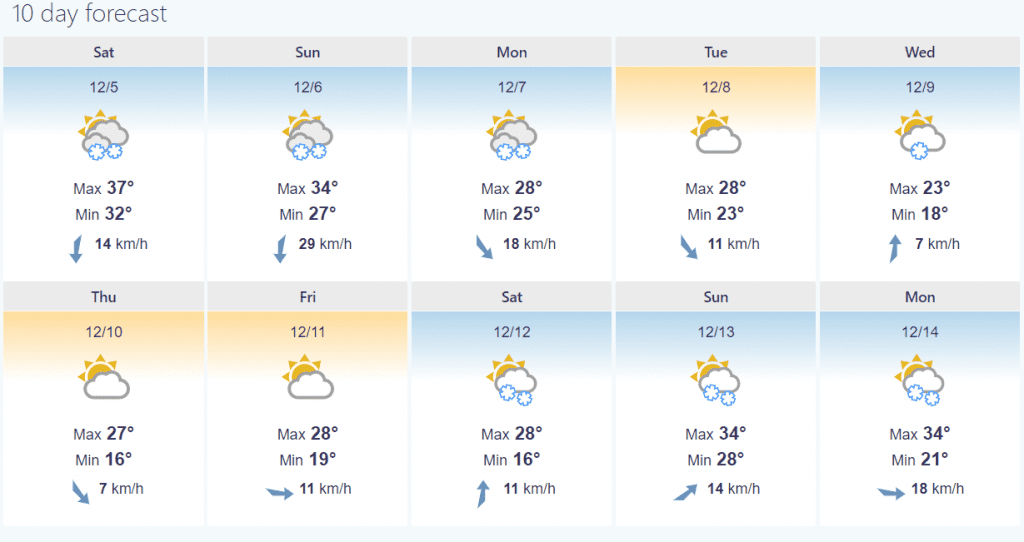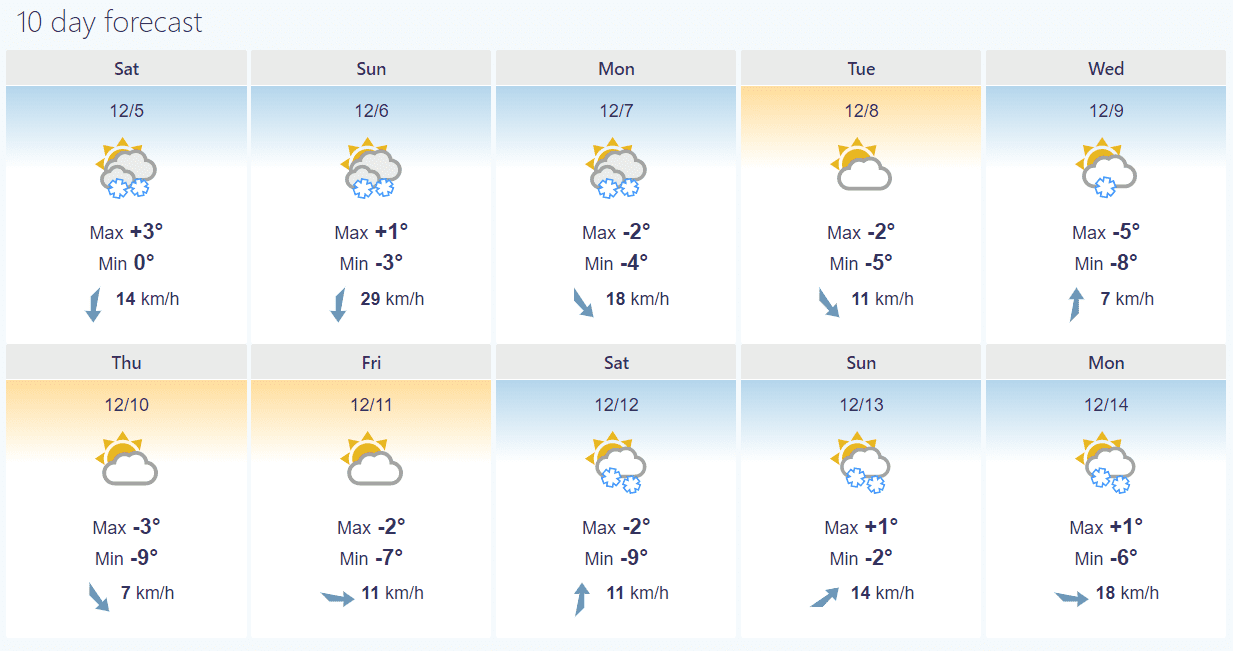 Read more:
(Visited 40 times, 1 visits today)