Forecasted extremely high temperatures are here and southern Canada experiences with really warm winter period, with maximum temperatures almost +20°C / 68°F!
Moreover, next anomalously warm days are in outlook not only in Canada /https://mkweather.com/2020/12/01/mini-indian-summer-in-canada-in-december-20c-68f//, but too in northern USA /https://mkweather.com/2020/12/04/northern-usa-with-december-indian-summer-too-next-week-20c-68f// during the first half of incoming week (until Wednesday/Thursday, 9.-10. December 2020).
After temperatures above +18°C in Quebec and Alberta from Wednesday and Thursday, 2.-3. December, has arrived even warmer day - on Saturday, 5. December 2020 has warmed up to +18,9°C in Azure, Alberta.
Extremely warm air is flowing above Canada on the front side of monster cyclonic system over Northern Pacific and soon Alaska /https://mkweather.com/2020/12/06/record-rainfall-in-alaska-dangerous-floods-and-landslides-next-triple-cyclone-is-coming-from-pacific// and extreme warm spell is expected over Canada minimally until Thursday, 10. December, with temperature anomalies regionally up to +30°F / 54°F above seasonal average and possible overcoming of a magic threshold +20°C / 68°F already during next days.
These temperatures should remind Indian summer in Canadian Prairies next days, but stay dressed warm and not underrate sharp winter sun.
Mkweather Winter 2020/2021 forecast for the USA and Canada (and Europe, too) you will find on /https://mkweather.com/2020/11/24/winter-forecast-2020-2021-final-outlook//, La nina seasonal outlook on /https://mkweather.com/2020/11/14/forecast-for-world-winter-2020-21-and-summer-2021-according-to-enso-predictions-strong-la-nina-winter-neutral-summer//, NOAA winter and December forecasts on /https://mkweather.com/2020/11/29/winter-forecast-for-usa-from-noaa/; https://mkweather.com/2020/12/03/updated-forecast-for-december-2020-for-the-usa-from-noaa//.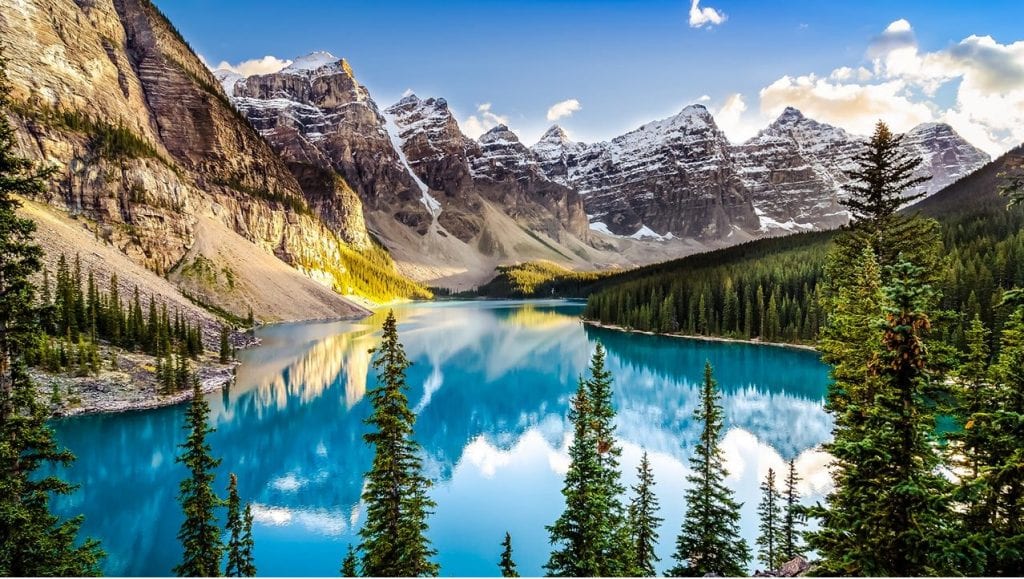 T850 hPa anomaly forecasted from Sunday to Thursday, 6.-10. December 2020 /wxcharts.com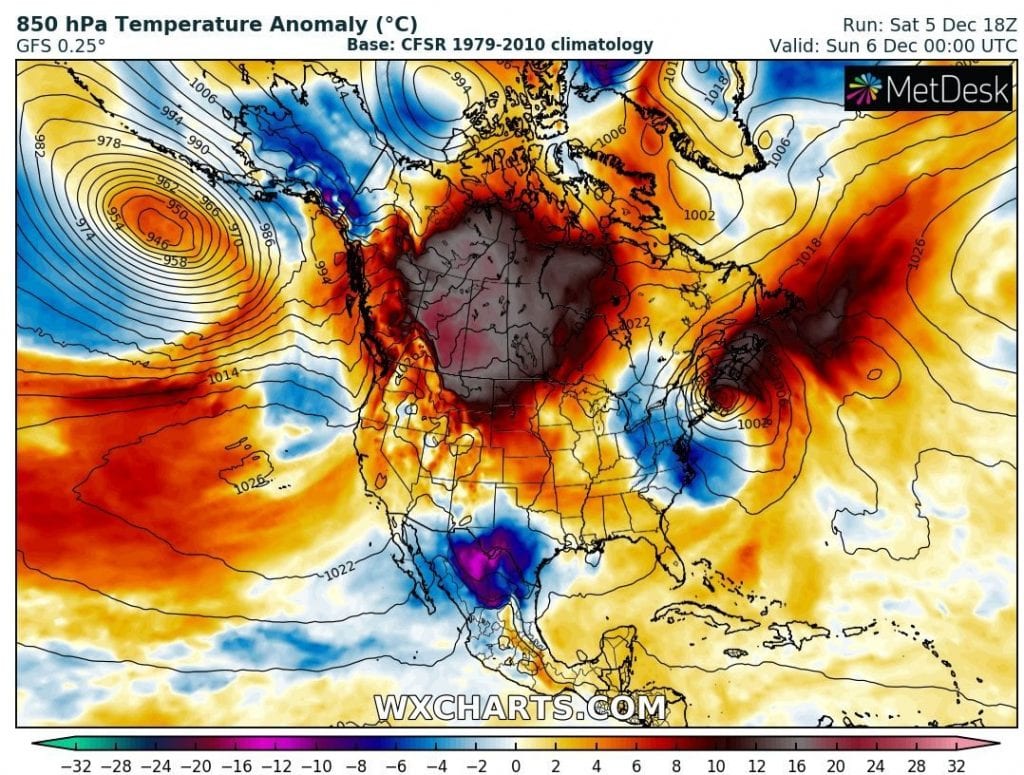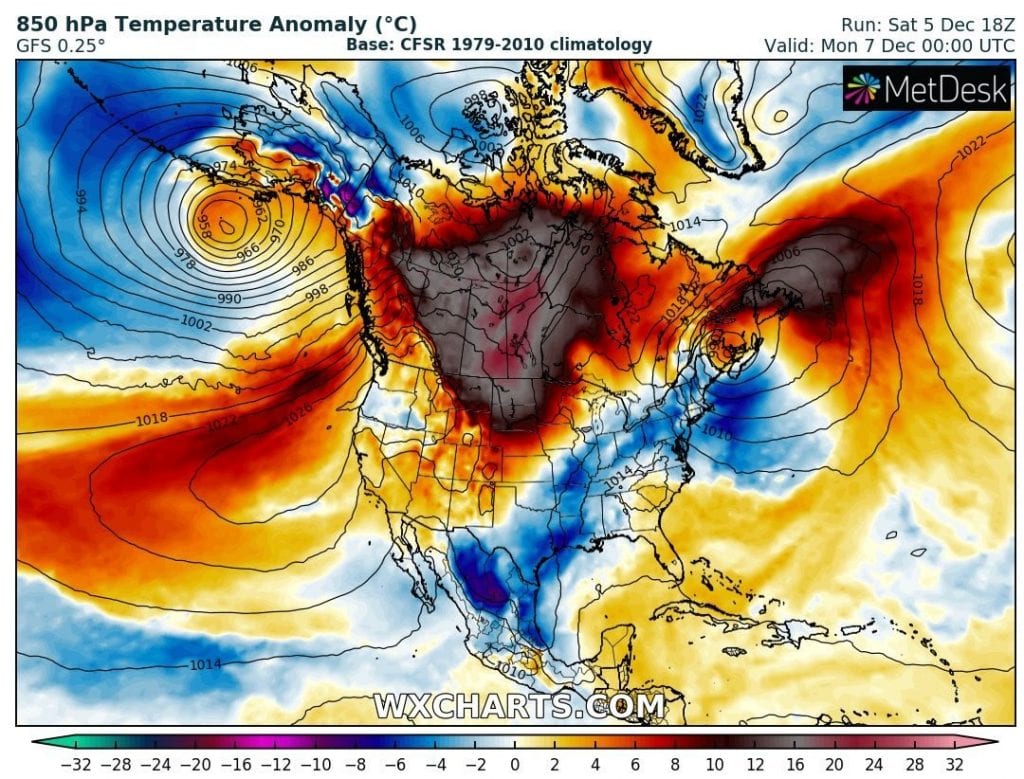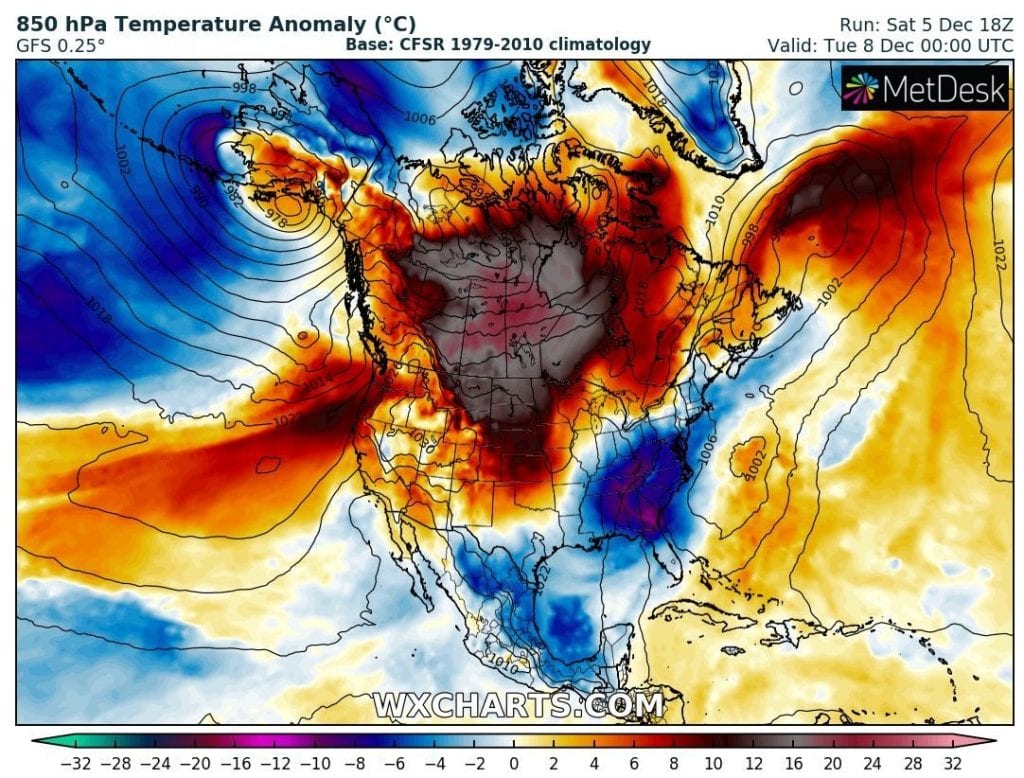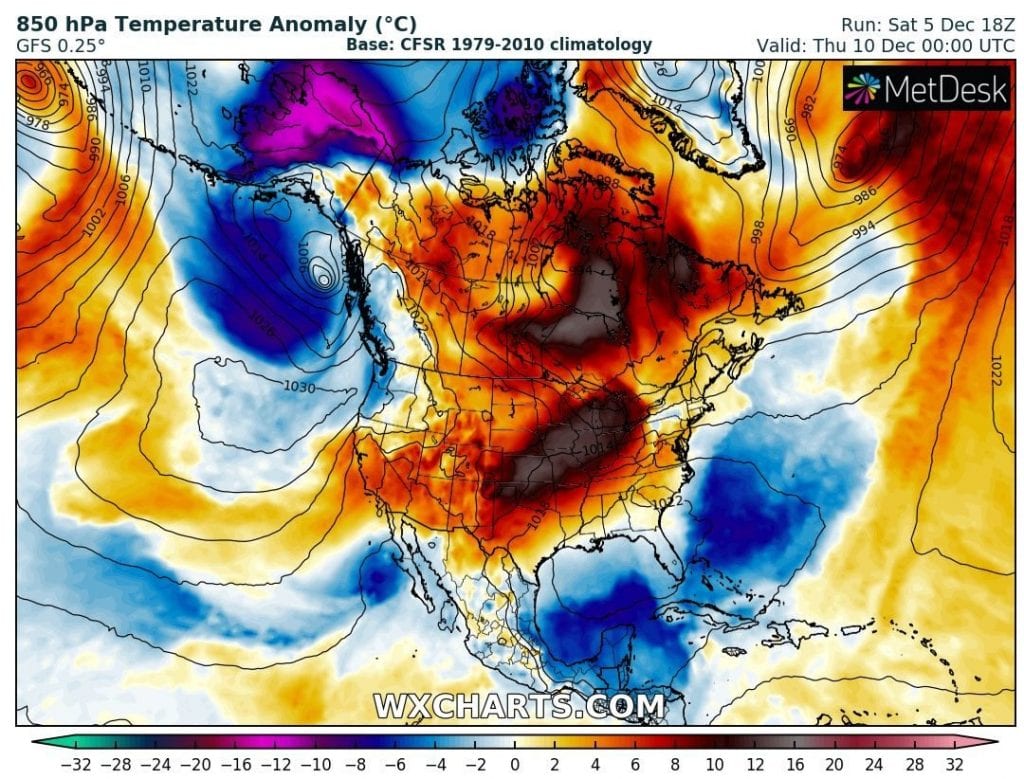 Read more: