Southeastern Asia reports in this period powerful downpours, which are causing regional floods.
Although any bigger typhoon or tropical storm isn´t for the next period forecasted, severe storms should produce floods and landslides.
A bad situation in the last period was mainly in Singapore and Malaysia, where deadly floods appeared.
In Singapore, severe storms on Friday, 20. August brought 114 mm of rain and 1-meter high floodwater in Paris Ris Drive and Tampine Avenue. 1 person was hospitalized and 5 rescued.
In Perak, Kedah region, mountainous region of northern Malaysia, downpours caused 3 dead and 4 missing around Thursday, 19. August 2021.
The next heavy downpours are forecasted for parts of Myanmar, Thailand, Vietnam, Laos, Cambodia, Malaysia, Singapore, Indonesia, Brunei, Philippines, and Papua-New Guinea in the next 2 weeks, with the net possibility of regional floods.
Southern China will be after periods of rain and floods finally drier.
ITCZ still has not shifted above northern Australia, where very dry and hot weather is persisting, too.
Monsoon rains are continuing in parts of Southern and Eastern Asia, too, in the last decade reported big problems mainly parts of India and Japan.
Increased monsoon activity in Asia is associated with an ongoing La nina pattern, such as favorable MJO and IOD phases.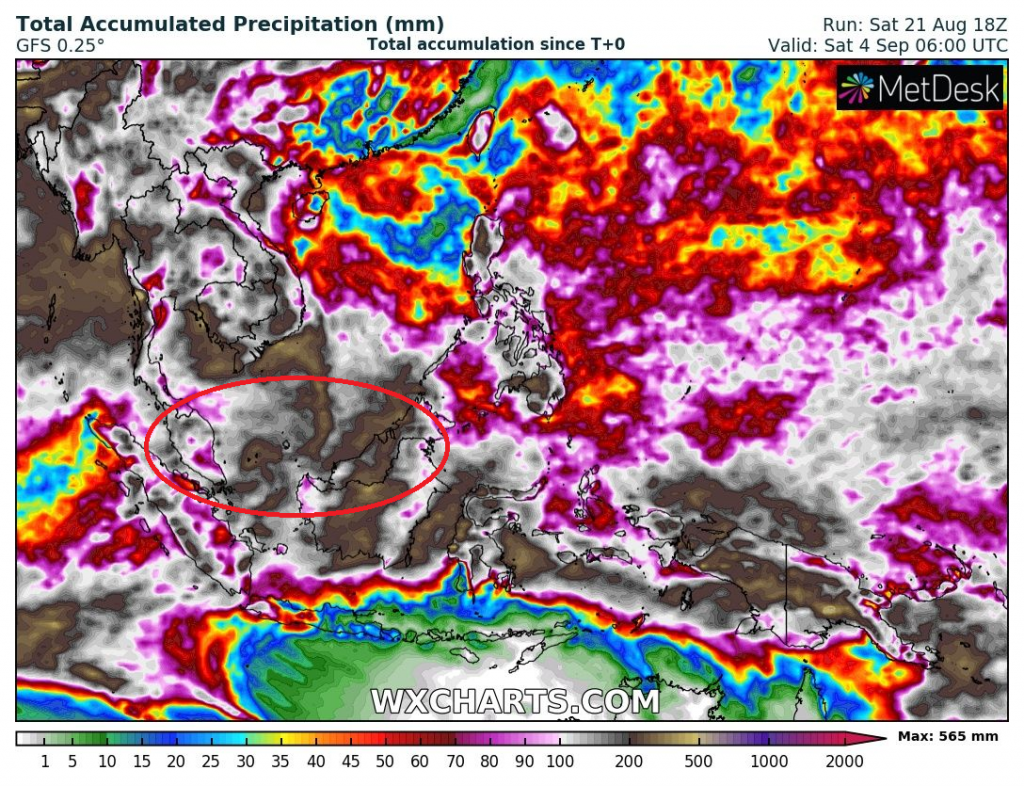 (Visited 23 times, 1 visits today)