On the 1. September, we have predicted, that any hurricane won´t hit US territory minimally till 20. September 2020 /https://mkweather.com/2020/09/01/any-hurricanes-in-the-usa-until-20-september//.
Our forecast will be successful, but – over west Atlantic has created a tropical depression, the next potential tropical storm, which can hit Mid-Atlantic already in next 48 hours.
Above eastern parts of Atlantic, (expected) Hurricane Paulette and Hurricane Rene are developing, but these disturbances very probably won´t hit North America. There is only possibility, that Paulette as a hurricane or a tropical storm could marginally hit the most eastern parts of US and Canada before 25. September.
Until the end of week, tropical depression 94L Invest or the next tropical storm brings over Mid-Atlantic coast rainfall of up to 4 inches (100 mm), with possible flooding effect.
Forecasted tracks of Paulette and Rene are on Wednesday, 9. September 2020 more west-shifted, but expected timing of heatwave in West and Central Europe during next week /https://mkweather.com/2020/09/07/paris-35c-95f-london-30c-86f-on-monday// with the next coldwave /https://mkweather.com/2020/09/08/first-snowing-in-europe-already-on-20-september-american-scenario-possible// hasn´t been shifted.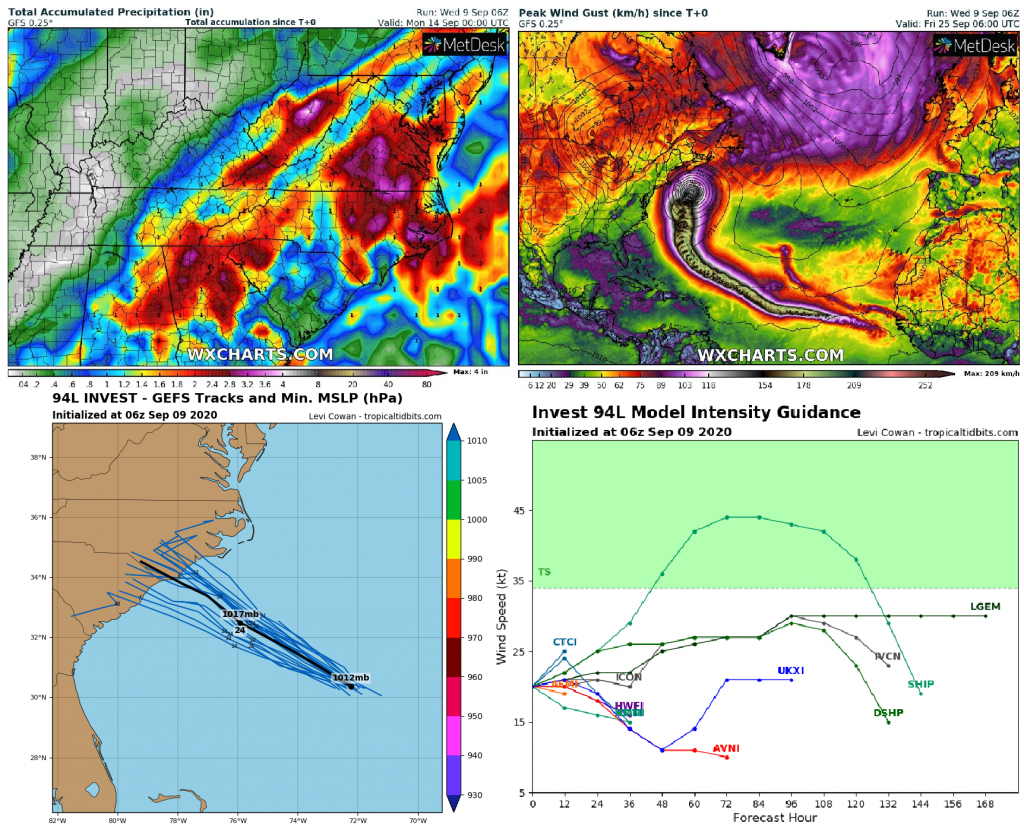 94L Invest can bring over East Coast rainfall of up to 4 inches (100 mm) till Sunday /tropicaltidbits.com, wxhcarts.com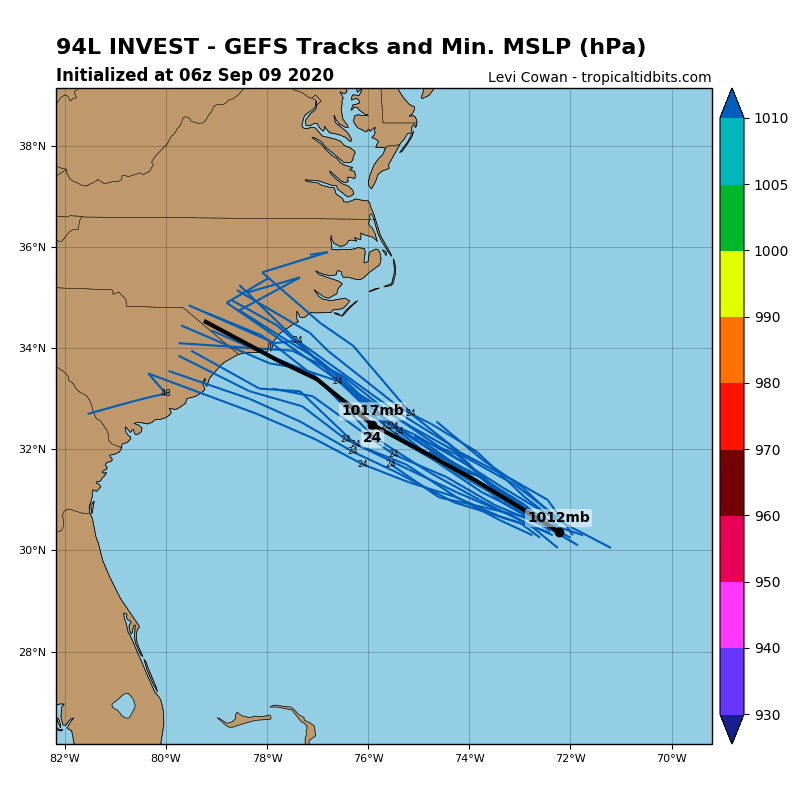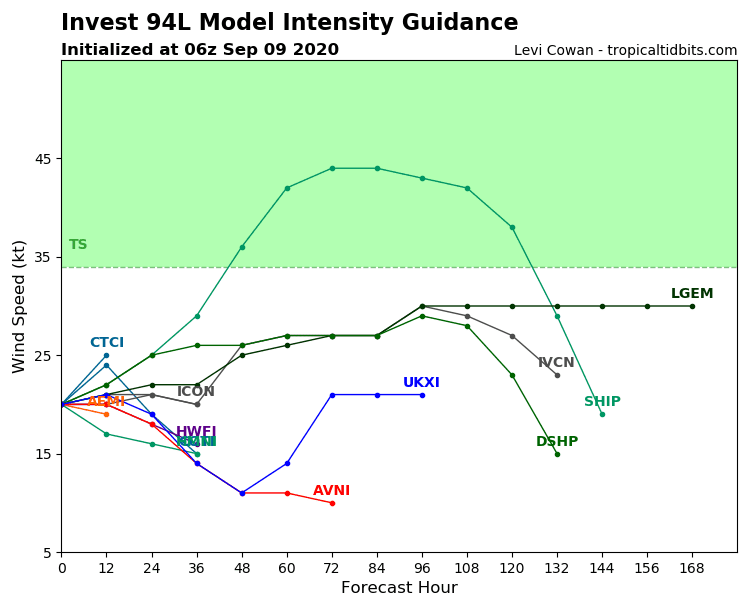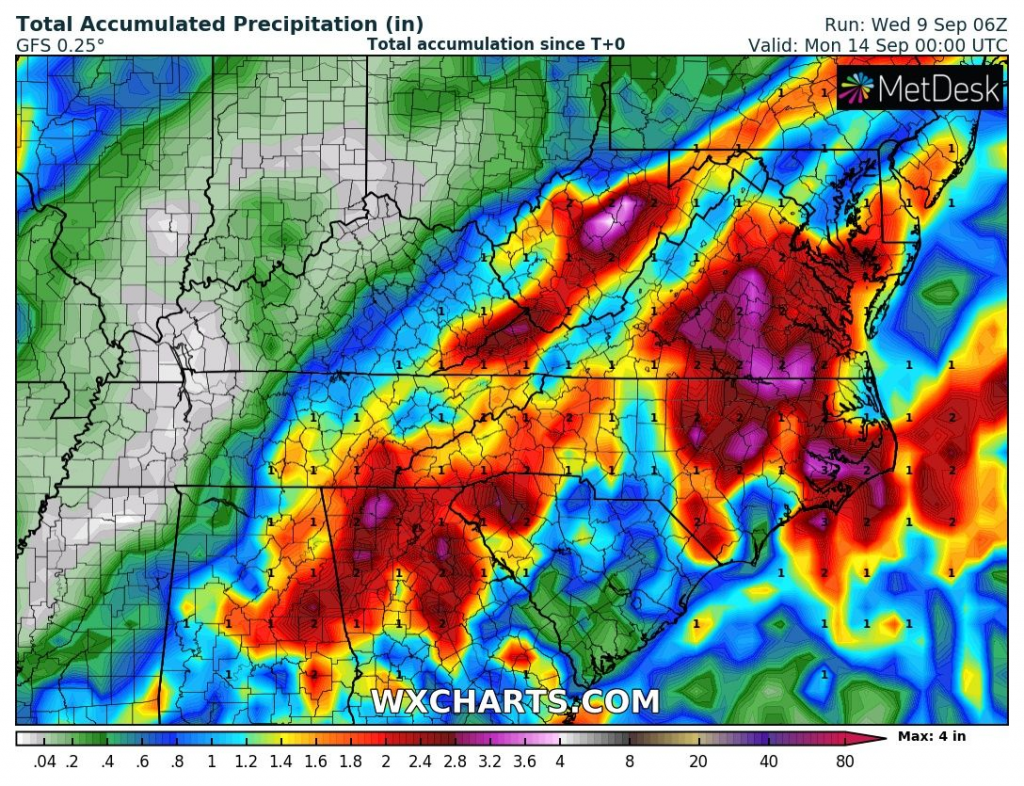 Peak Wind Gust forecast till 25. September 2020 /wxcharts.com:
Expected hurricanes Paulette and Rene forecasts /tropicaltidbits.com: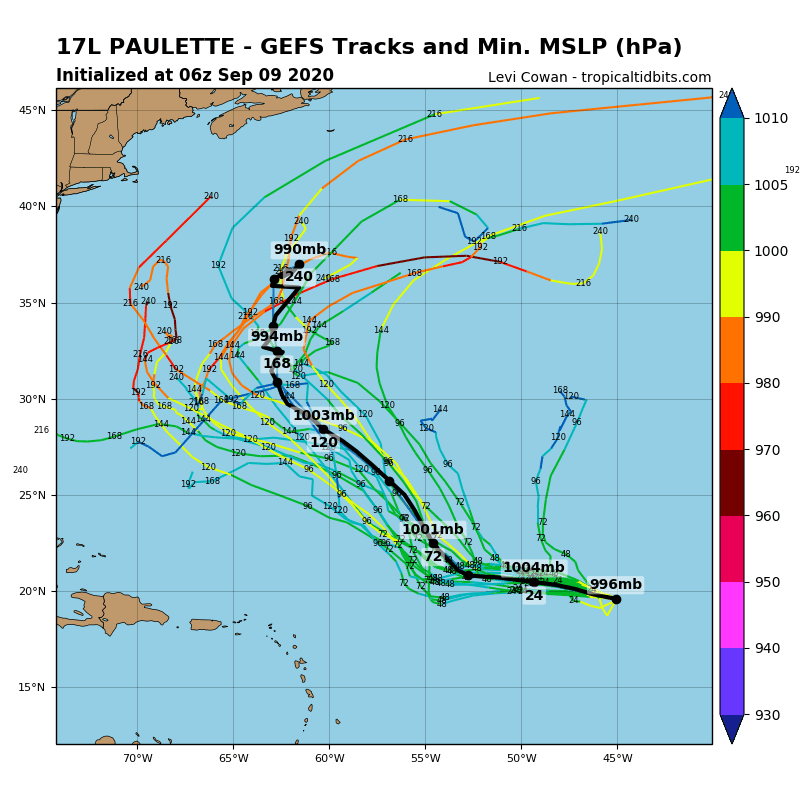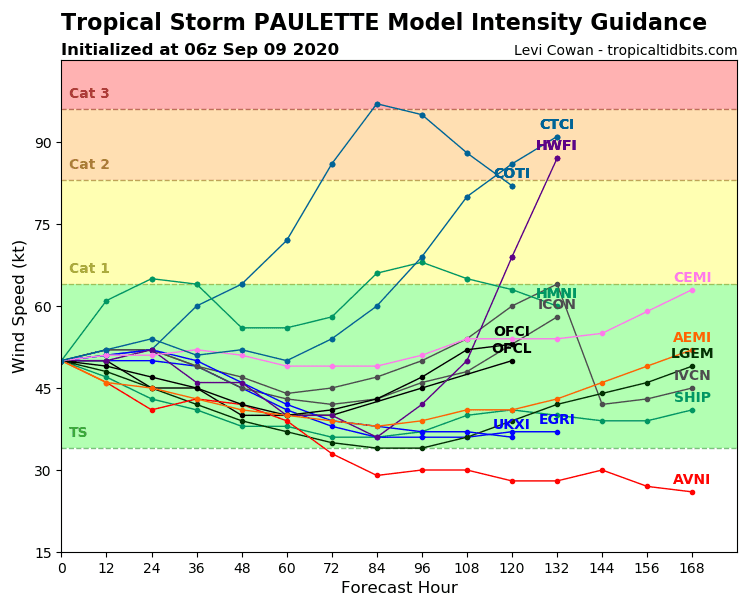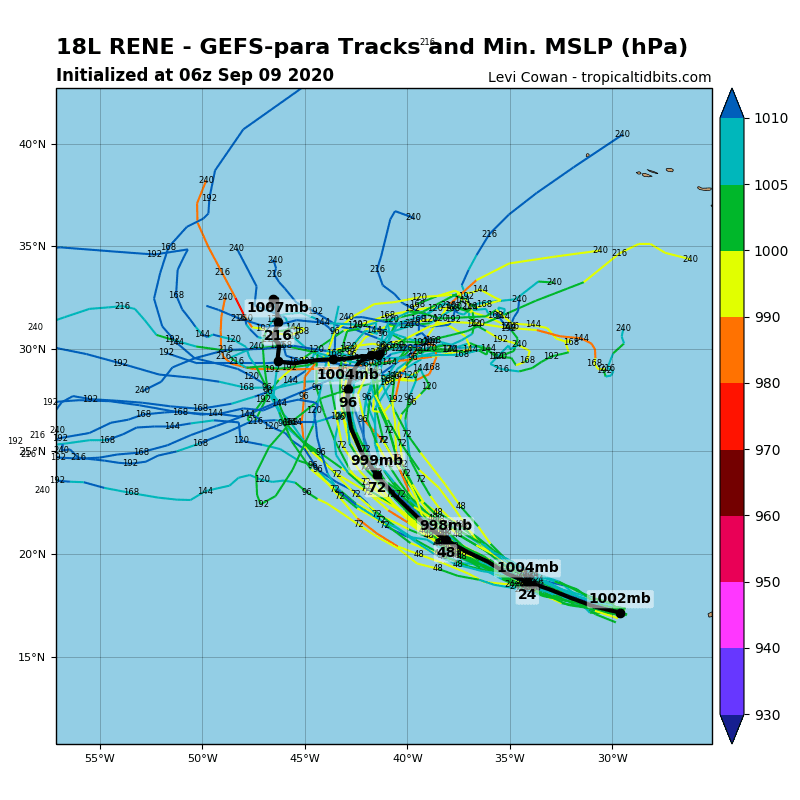 (Visited 46 times, 1 visits today)