France +25°C, Germany +22°C next week, but with fresh mornings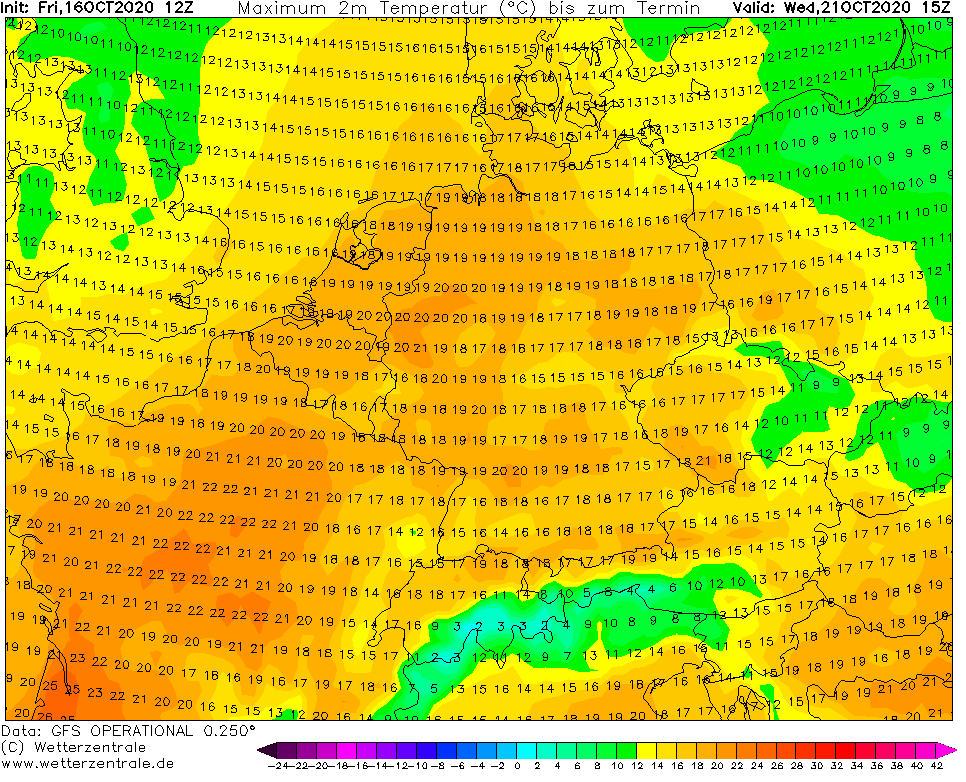 After long cold, rainy, windy and regionally snowy period in October 2020 is coming pleasure in the form of sunny weather, with warm afternoons, but fresh mornings during the next work-week.
Frosts should appear in continental Europe still from Monday to Wednesday in basins and valleys, but near sunny weather, temperature amplitudes will be in very dry air very wide and gradually, Indian summer-like weather floods parts of Europe.
The warmest will be from Tuesday to Friday in France and from Wednesday to Saturday in Central Europe, with the highest temperatures in France up to +25/+26°C (southern parts) and up to +22°C in Germany, or other countries of Central Europe, e.g. Czechia.
Then cold front will arrive at the end of workweek and at the weekend, with rain and cooldown, in mountains snowing. Until 1. November, Spain, France, UK and partly Germany should be very cold, but in East-Central Europe, Balkan and Central Europe should persisting warm weather (forecast will be updated gradually during the next period).
If you have some works around house, or in the garden, next work-week will be the best time to do it, because November, the most cloudy month in many European countries in very close already and despite of AO+/NAO+ forecasts /https://mkweather.com/2020/10/15/warmer-start-of-november-ao-expected// isn´t very probable, that warm and sunny weather will hold very long during the November 2020 and this long-term circulation pattern will bring next early cold blasts, soon, in November and December 2020 /https://mkweather.com/2020/08/22/europe-autumn-2020-forecast-mkweather-accuweather-maps-and-analysis//.
Infographics: wetterzentrale.de: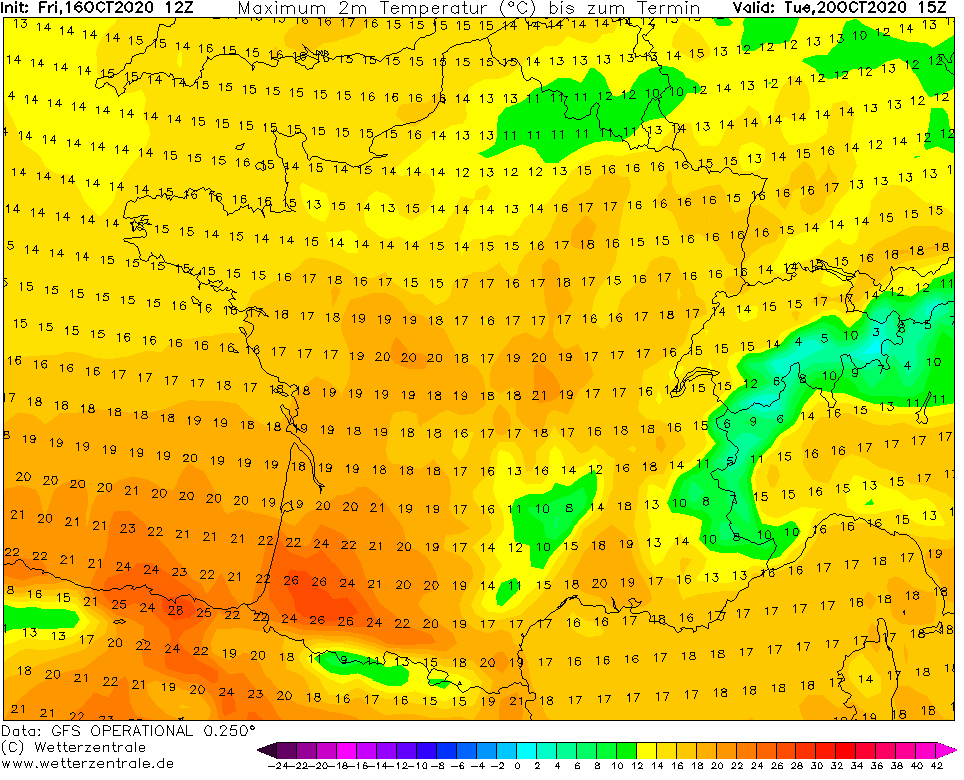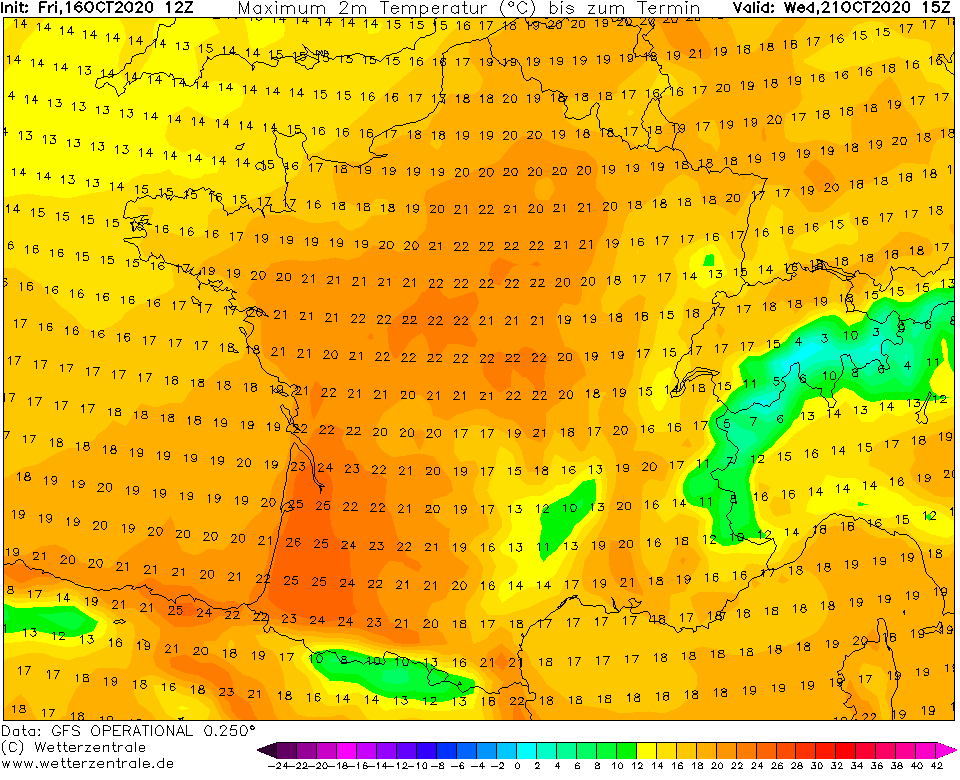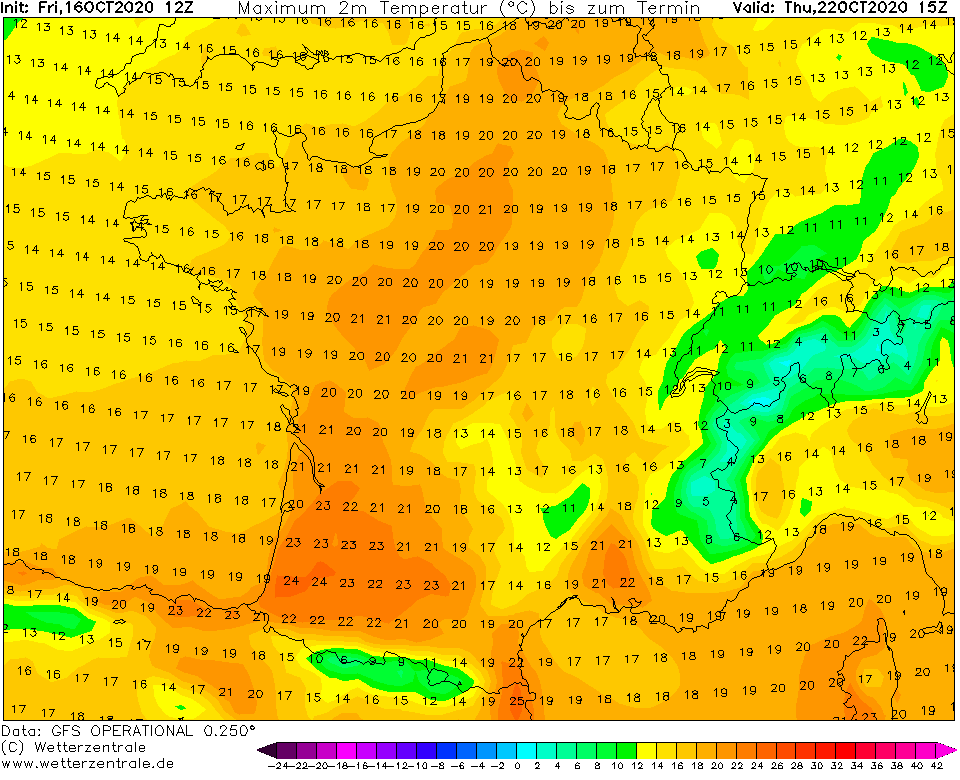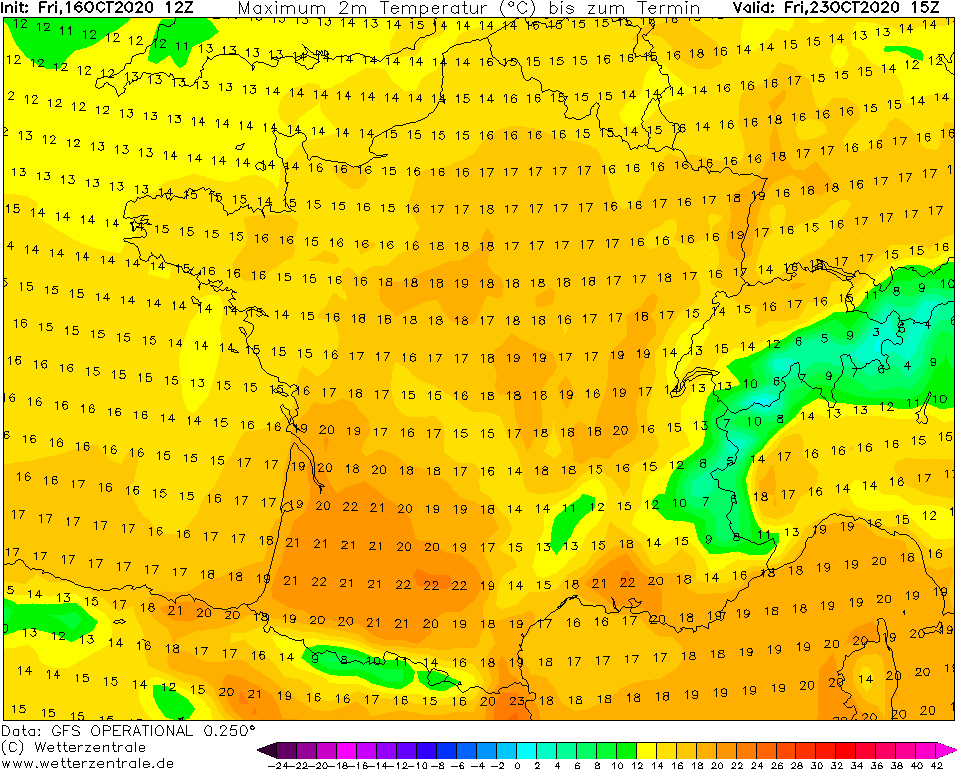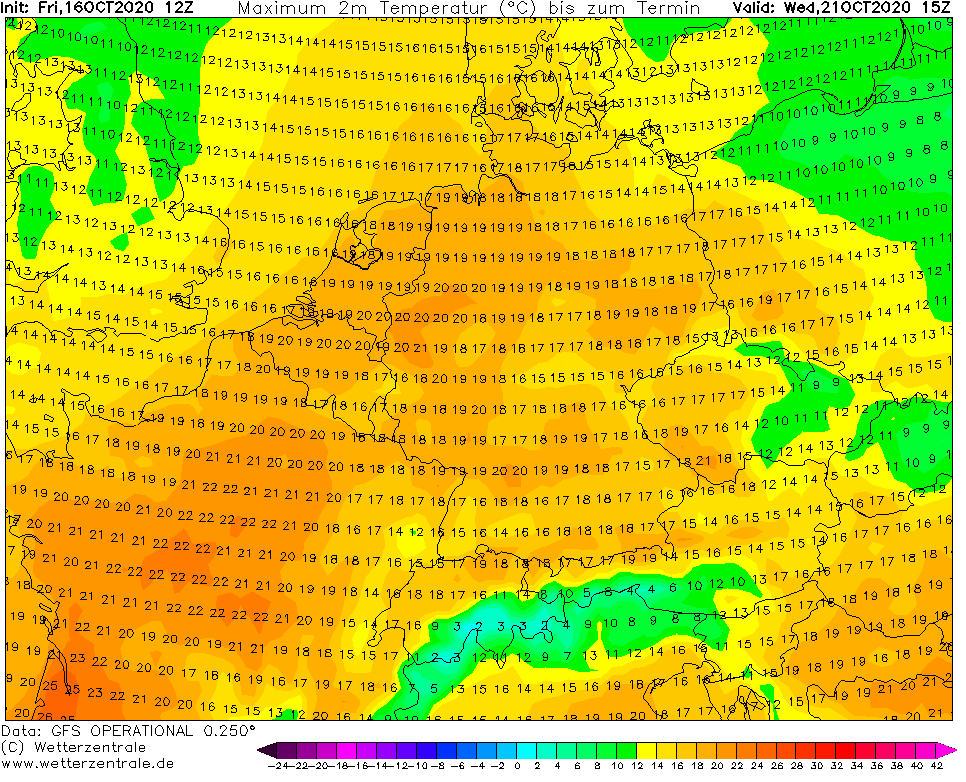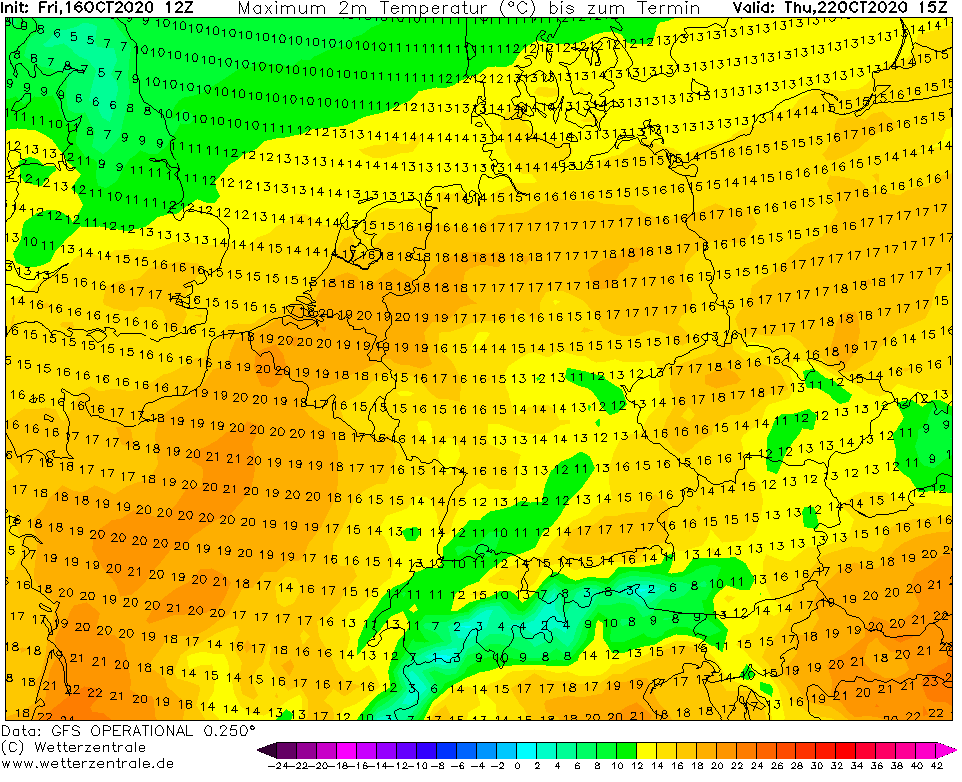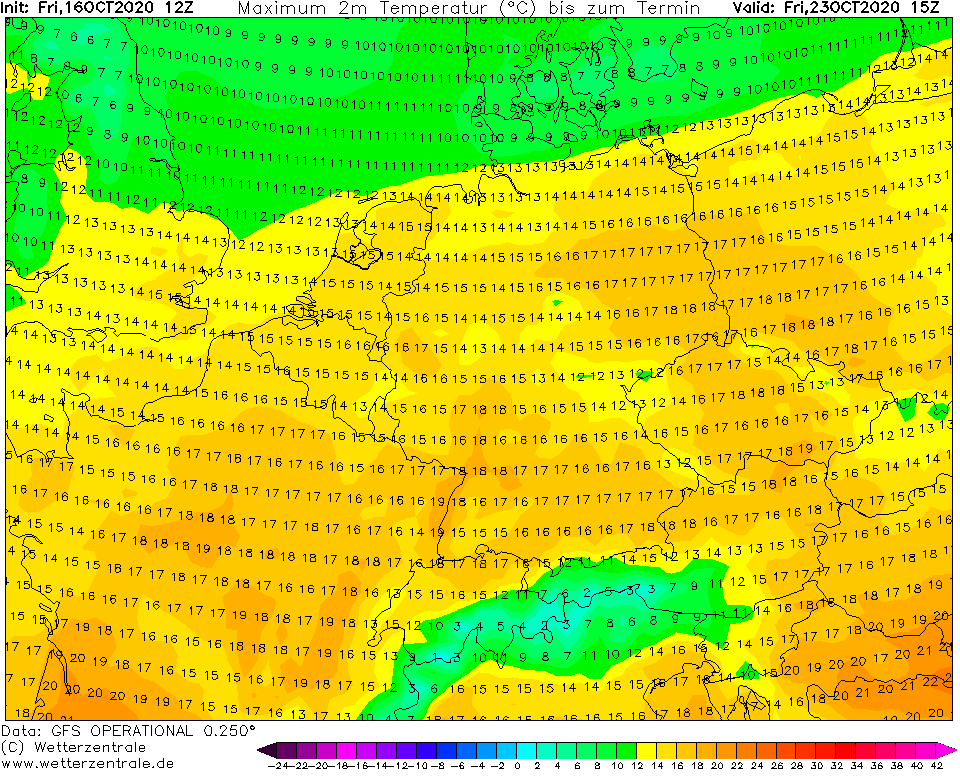 Read more: