NOAA winter 2020/2021 outlook for the USA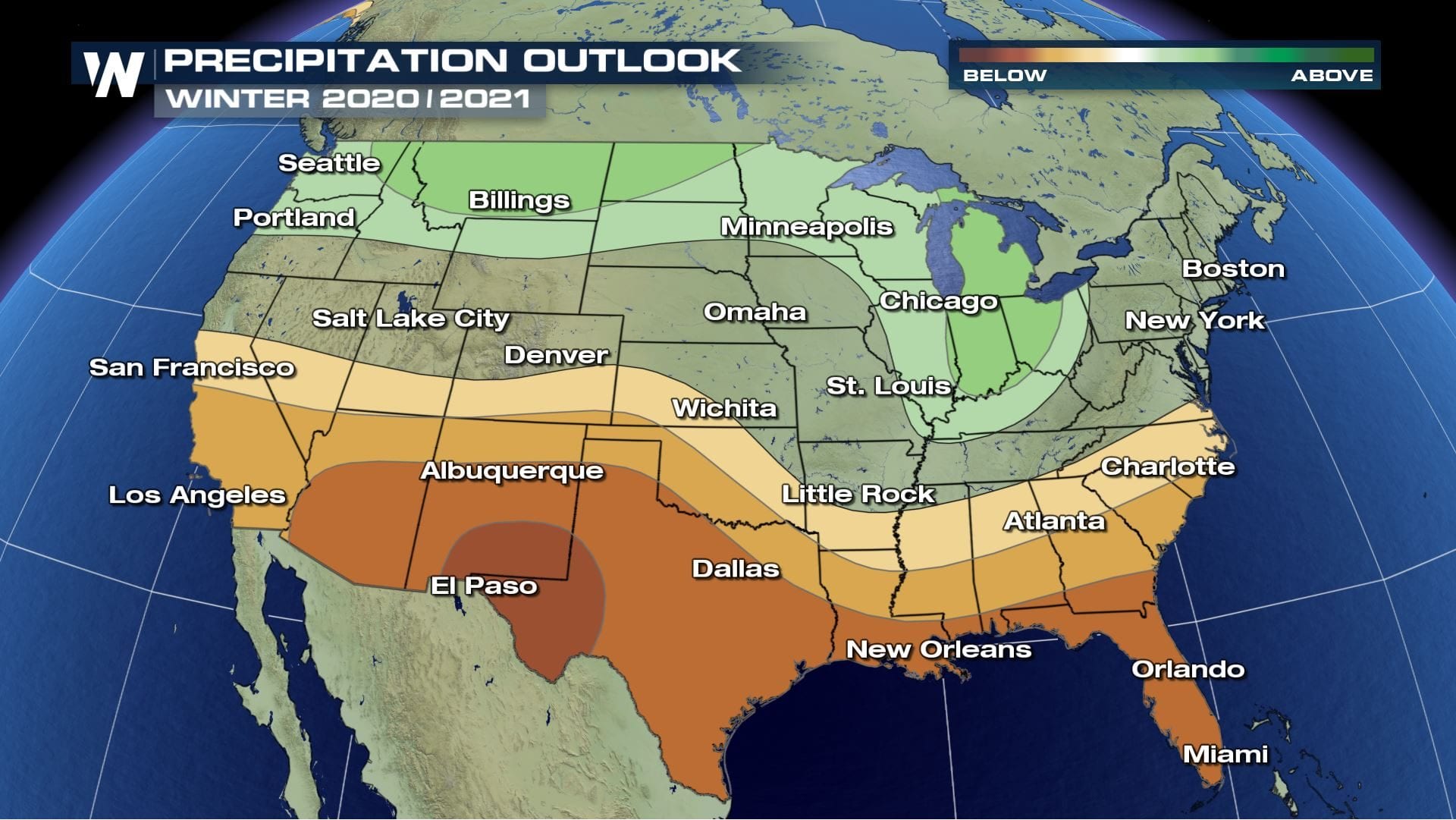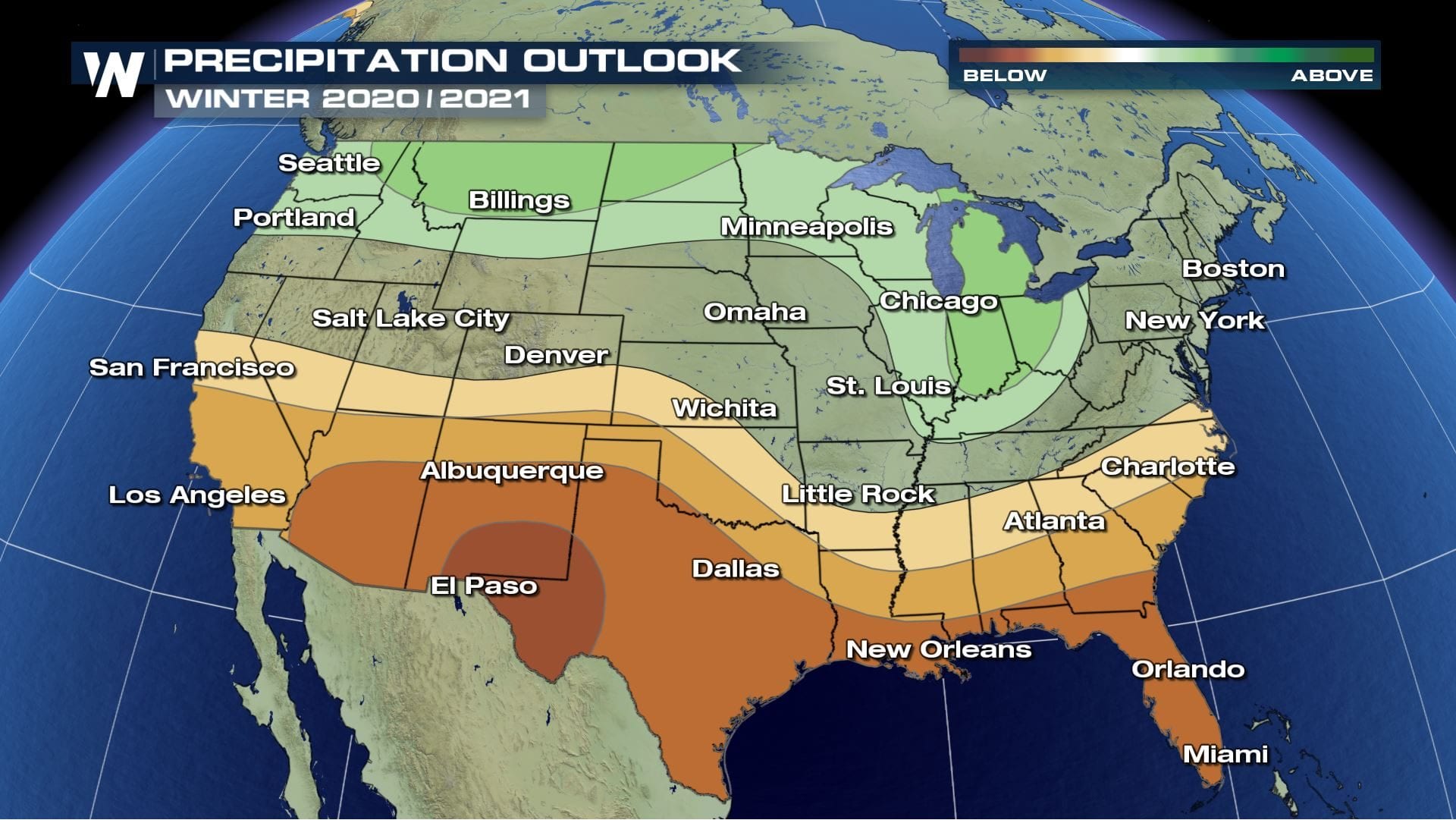 NOAA and Weather Nation has published weather outlook for Winter 2020/2021 in the USA. Let´s see to possible patterns during the December, January and February 2020/2021:
Lower temperatures and lot of precipitation is expected mainly in the northern parts of USA and Midwest. In Midwest region, persisting pressure through should bring more cold blasts than in similar latitudes across the USA. It should be possibly linked with a weaker Hawaii high and Azorean high, with creating this through between an influence of La-nina in warm Western USA and weaker Azores high on the other side over Atlantic (predominant AO-/NAO- during the winter).
Southern USA will be warm and dry, with main driver La-nina in the region. In this part will persist severe drought, in December linked with remnants of wildfire season in Southwest.
According to last Mkweather updated winter 2020/2021 forecast, AO- and NAO- predominance is expected during December and January, while AO+/NAO+ in February should appear over Northern Hemisphere. It means, that during December and January, colder pattern showed in NOAA outputs should be shifted to the south, while in February, cold and snowy (rainy) weather can return over Canadian parts of Northern America.
During December and January, Azores high will be weaker, and colder, snowy pattern could shift over Northeast, too. During the February, in the contrary, warm and drier weather should arrive in Midwest.
During the November 2020 will be Mkweather forecast for winter 2020/2021 updated last time and we will see, how shifts for almost half of the year (since July 2020 – First forecast for winter 2020/2021 published) in expected conditions to winter 2020/2021 in Northern Hemisphere has occurred.
Infographics: NOAA / Weather Nation: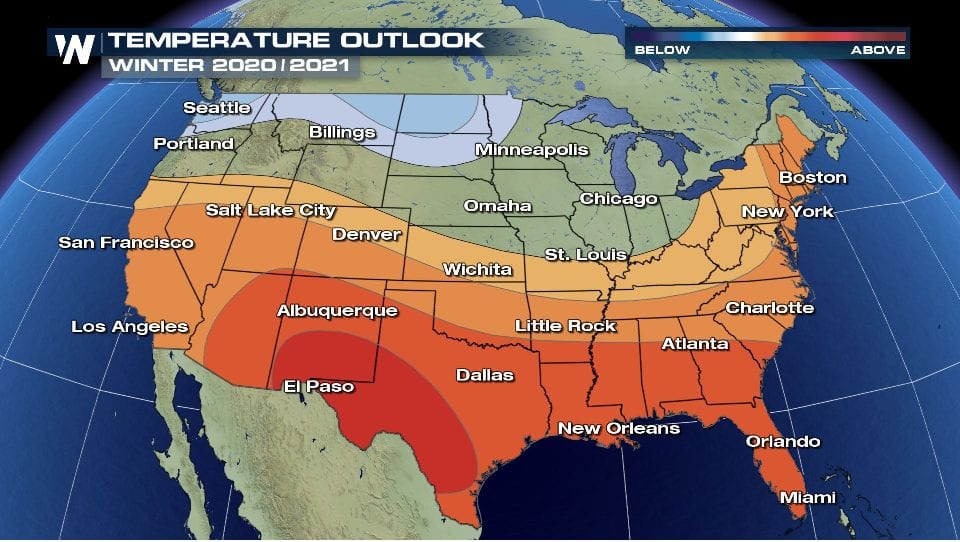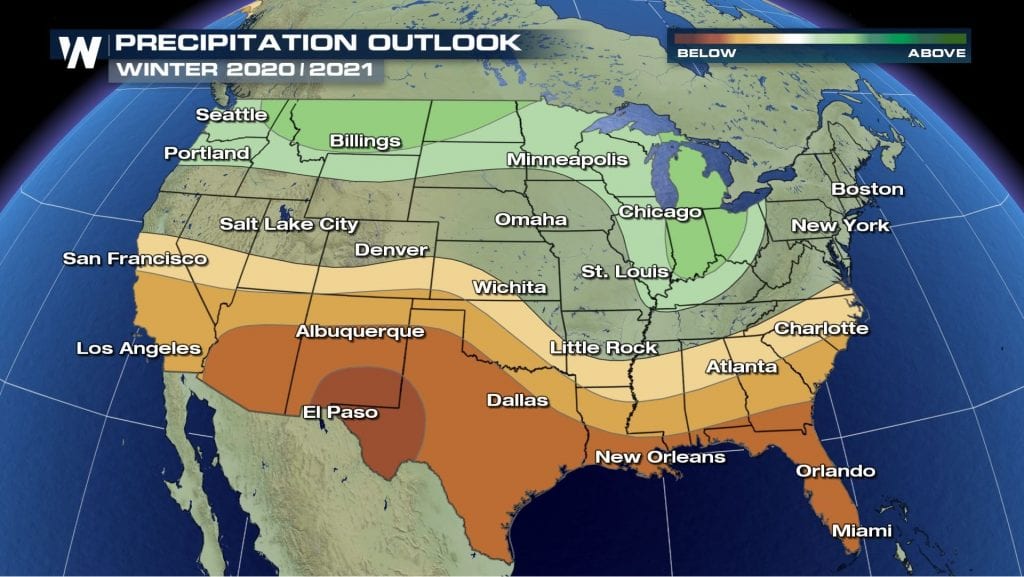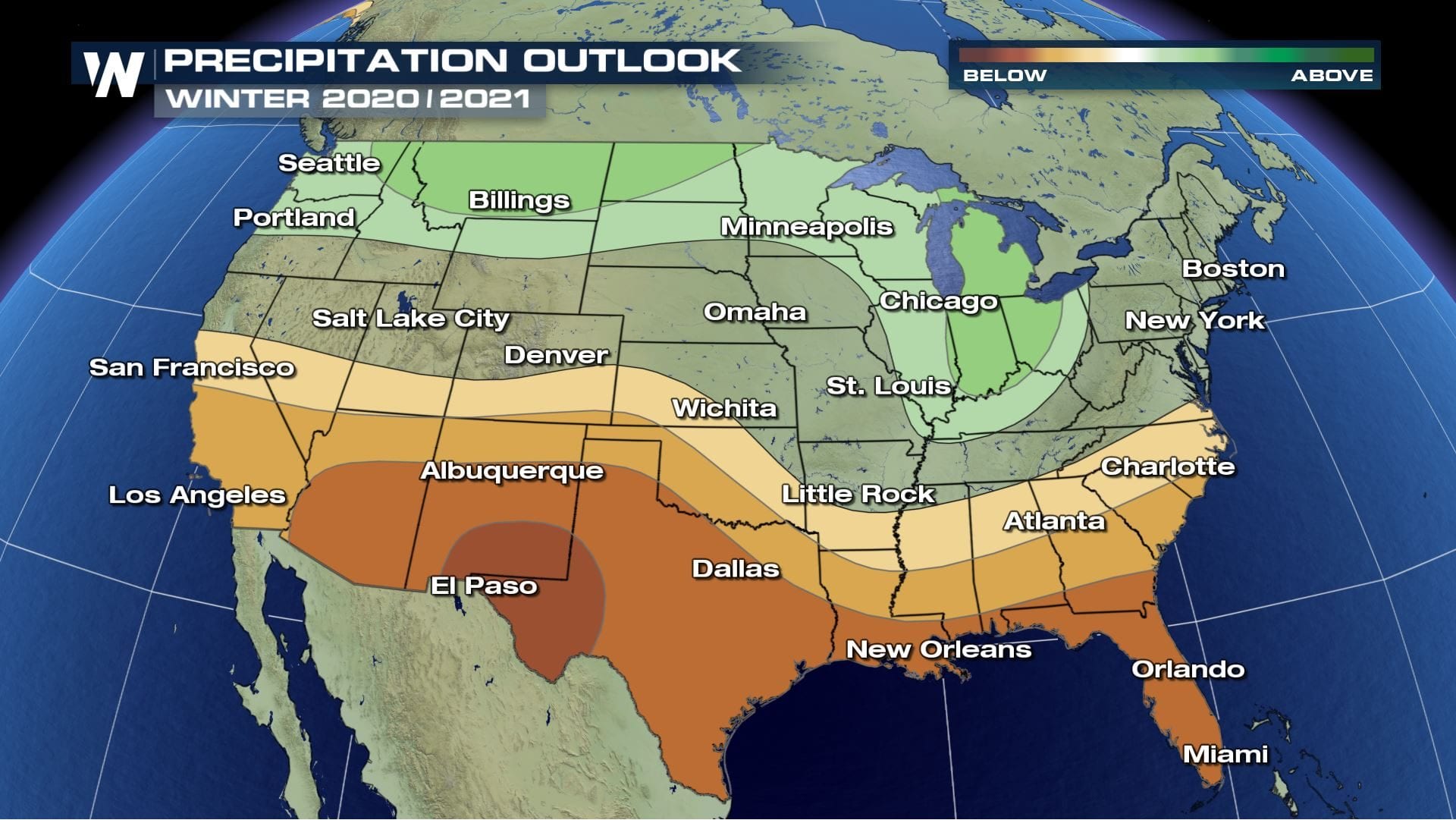 Read more: