France under the snow! Orange warnings and -21,6°C!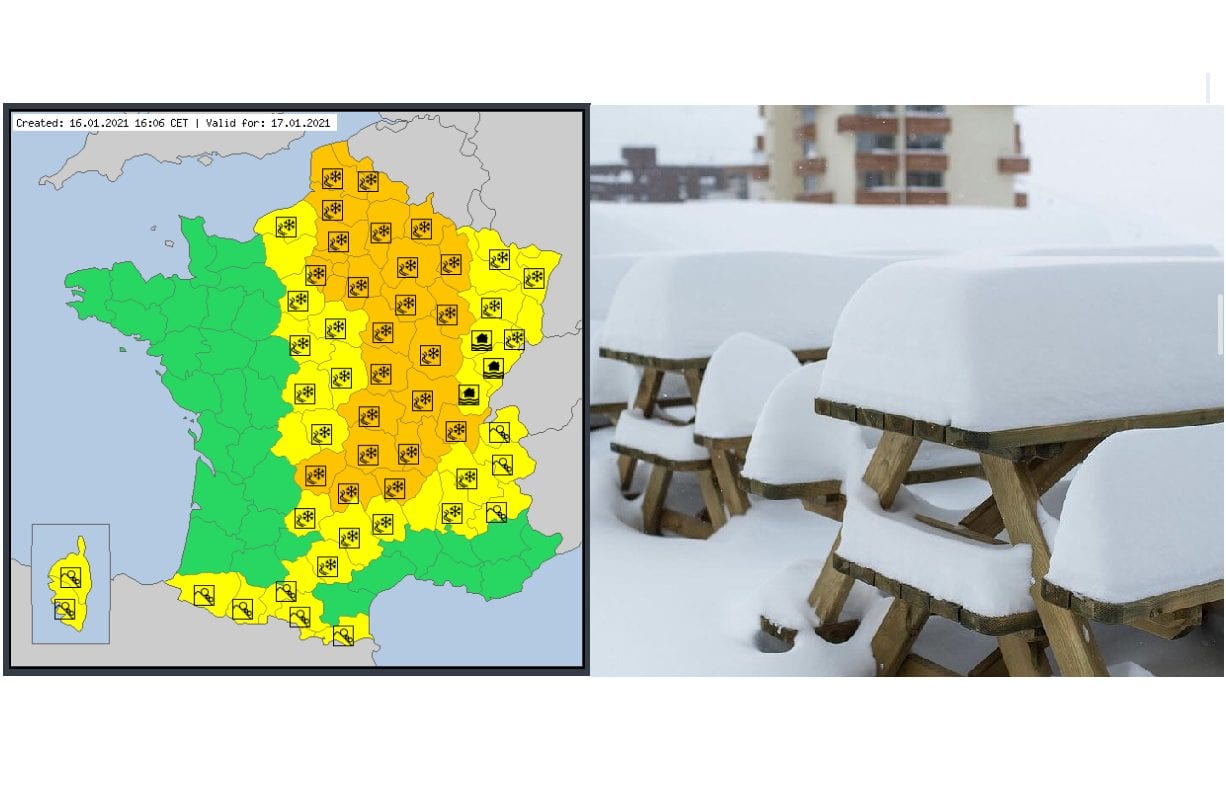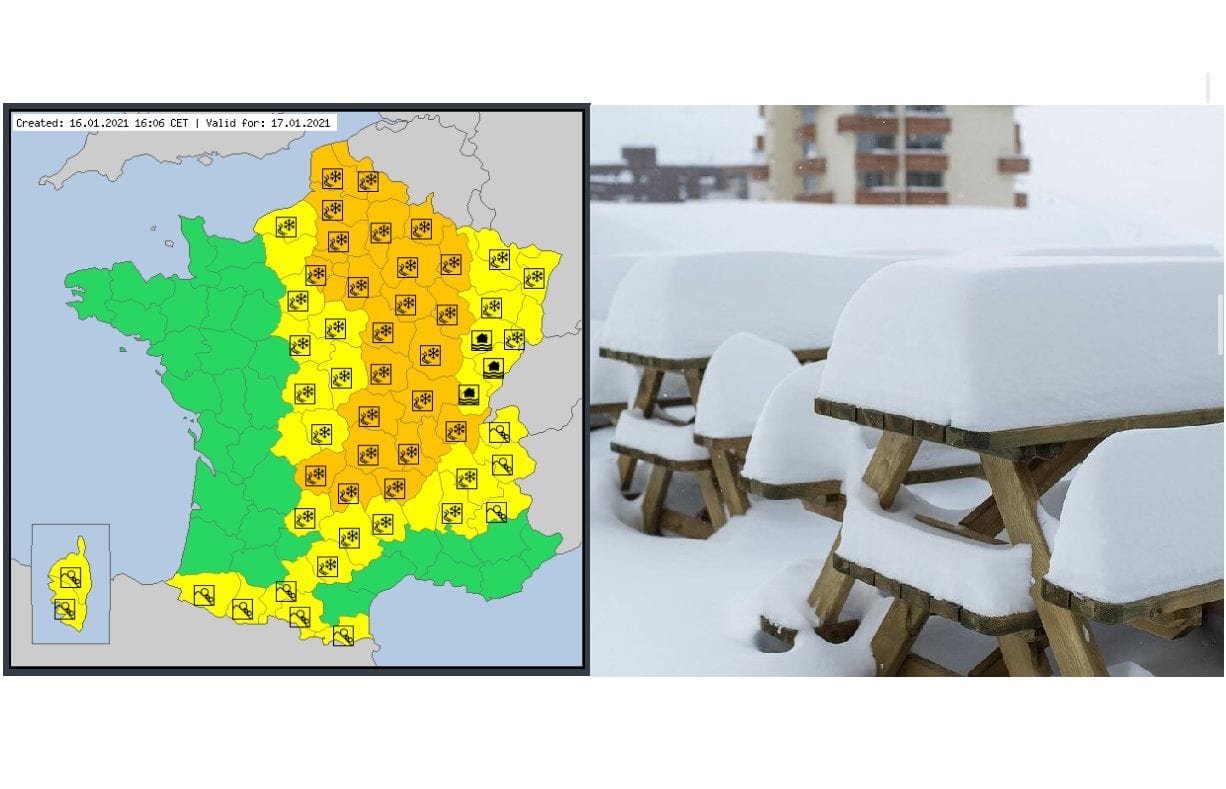 Winter weather has arrived into western parts of Europe again and France reports at the weekend a big snowstorm.
In mountainous basins and valleys has fallen around 50 cm of snow, but around 20 cm are reporting parts in eastern France and last days, 20 cm was reported from southern France, too.
Before a snowstorm are at the weekend, 16.-17. January 2021 valid orange warnings (2nd level from 3 levels) for eastern half of France and yellow warnings in neughboring regions.
On Saturday, -21,6°C was measured in Le Bréviene, on border with Switzerland, in 1042 MASL.
From next stations, -17,6°C was measured in Buhl-Lorraine, -16,4°C in Bonzée, -15,0°C in Ommeray, -13,5°C in Metz / Frescaty and -11,3°C in Nancy / Essay.
It should be the coldest and the most wintery times in France during Winter 2020/2021, although, second Siberian wave is during the third January 2021 decade possible.
Similar snowstorm hit in the middle of workweek Germany /https://mkweather.com/2021/01/15/germany-after-snowstorm-with-lighting-25c-possible//, where left high accumulations of snow in southern and eastern regions. In Heligoland Island, after record long 2 years, temperature dropped below 0°C.
Snowing is a main reason, why even lower temperatures haven´t been measured in France or Germany during January extreme coldwaves.
In Le Bréviene, next 2 nights even lower temperatures are possible, but isn´t fully clear, if will be overcame temperature from Monday, 11. January, -28,0°C (a possible national TOP in France´s lower situated areas).
Infographics: meteoalarm.eu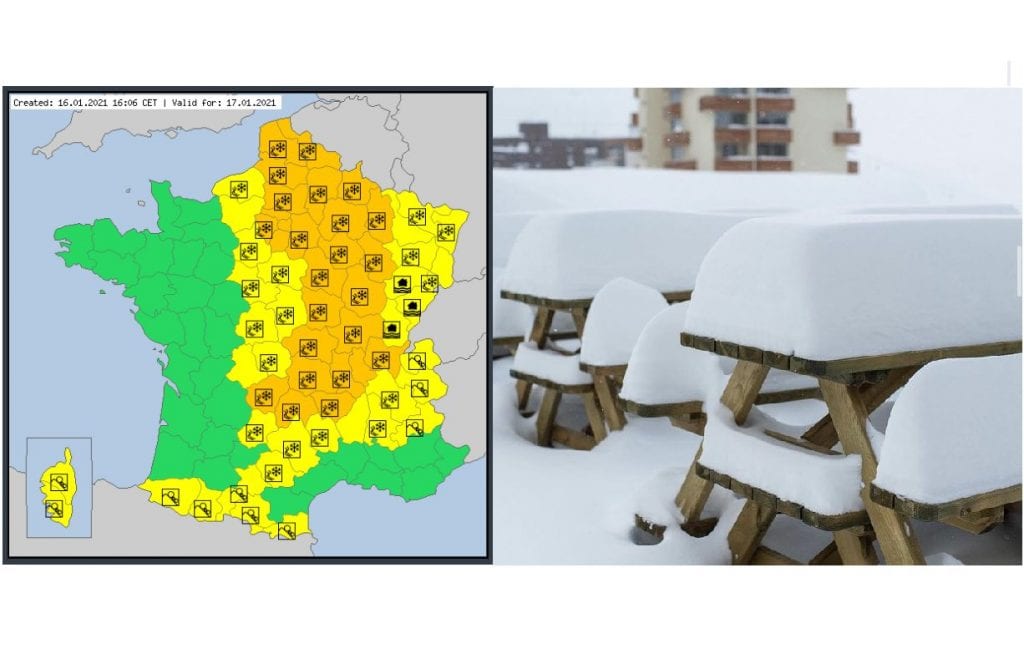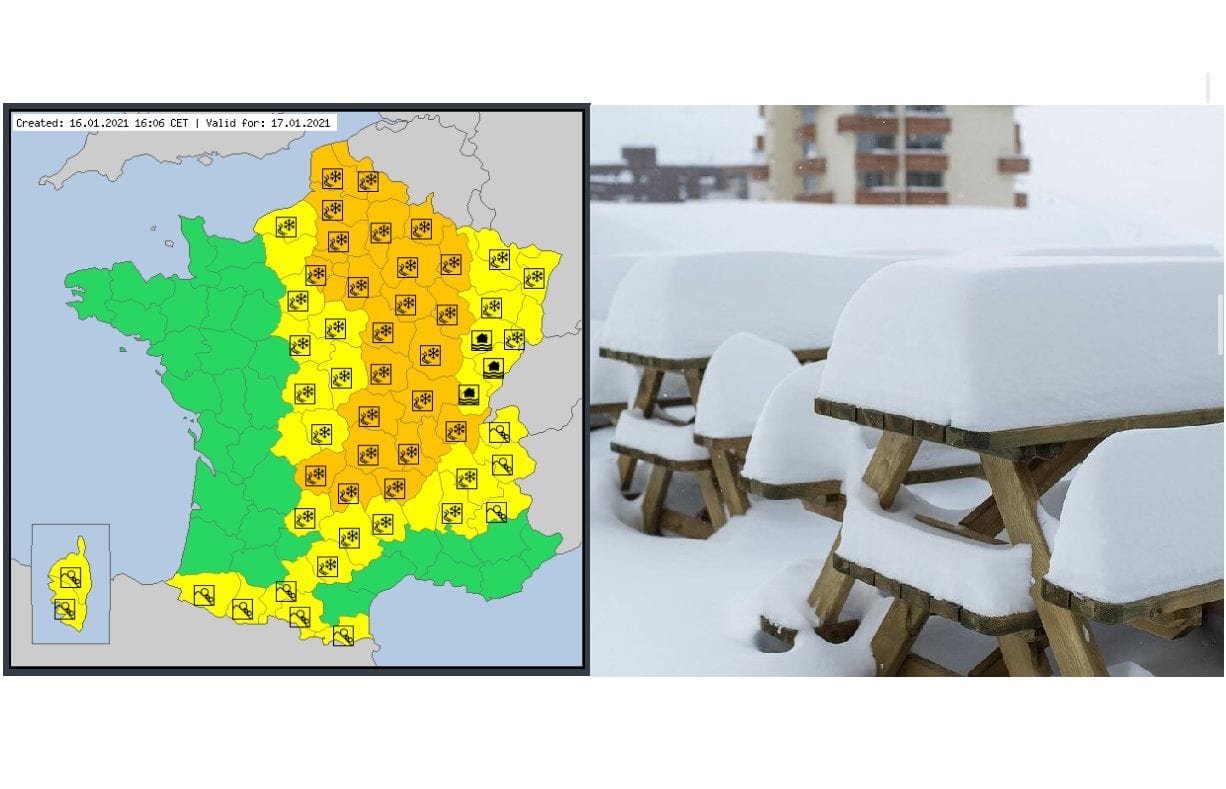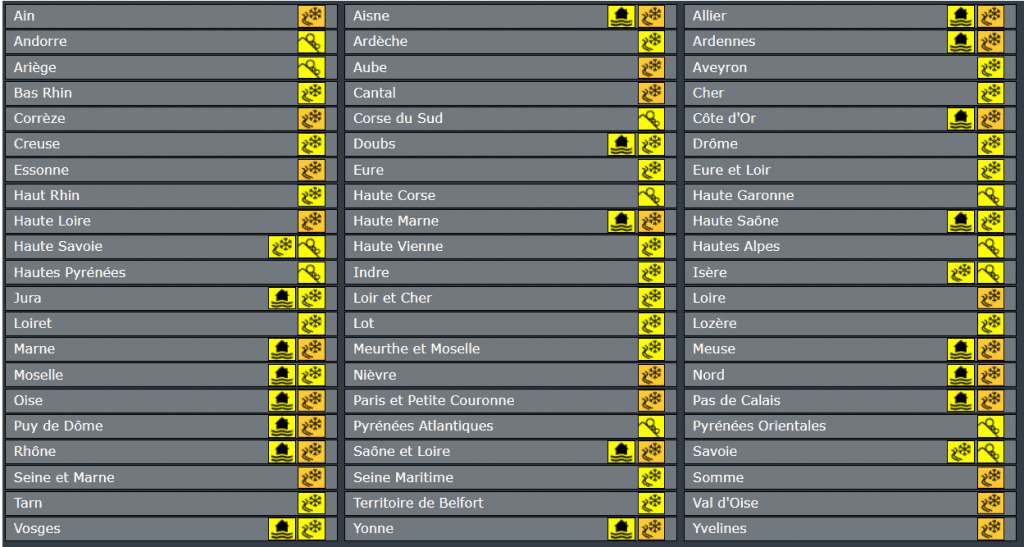 Read more: