Heart attack, influenza, cancer, frostbites, hypothermia, COVID: what you should to know about Arctic / Siberian coldwaves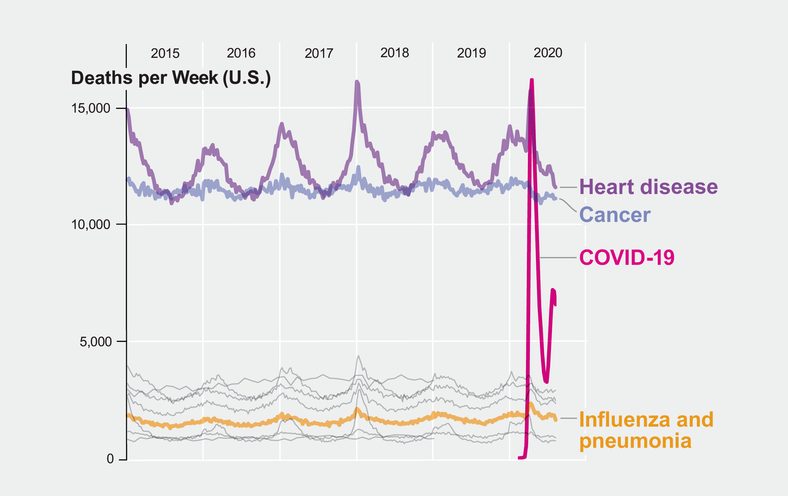 It was investigated in many researches, that many diseases correlate with the strongest coldwaves in the winter (usually during or few days after peaks of Arctic and Siberian blasts are coming healthy problems and increasing incidence).
Cold air is the worst for cardiovascular and respiratory diseases and influenza-type viruses are spreading during cold and dry weather anomalously quickly (including COVID-19).
Seasonal increase of mortality was found in the winter period for cancer, too /graph with chosen diseases below/.
Now, a big Siberian outbreak in Europe is entering to its peak – cold air masses from northern and eastern Europe are shifting above Central Europe and Balkan and one of the strongest frosts after 2000 are regionally expected already during next 3 nights.
Temperatures -10/-20°C in lowlands and -20/-30°C in basins and valleys during upcoming hours should bring critical conditions not only outside, but too in hospitals, which are reaching these days their full capacities.
Outdoor capacities without warmer clothes are too very difficult to realize, after long time staying outside threaten frostbites or hypothermia.
In Central Europe, Balkan and Easter Europe and Turkey, national records below -25 to -30°C are expected, in Scandinavia and Europeand Russia, temperatures should drop up to –45°C later.
If you plan activities in the mountains or only longer staying outside in the cities, consider current weather news, forecasts and warnings for better preparendess and avoidance of possible inconveniences.
Infographics: meteologix.com, scientificamerican.com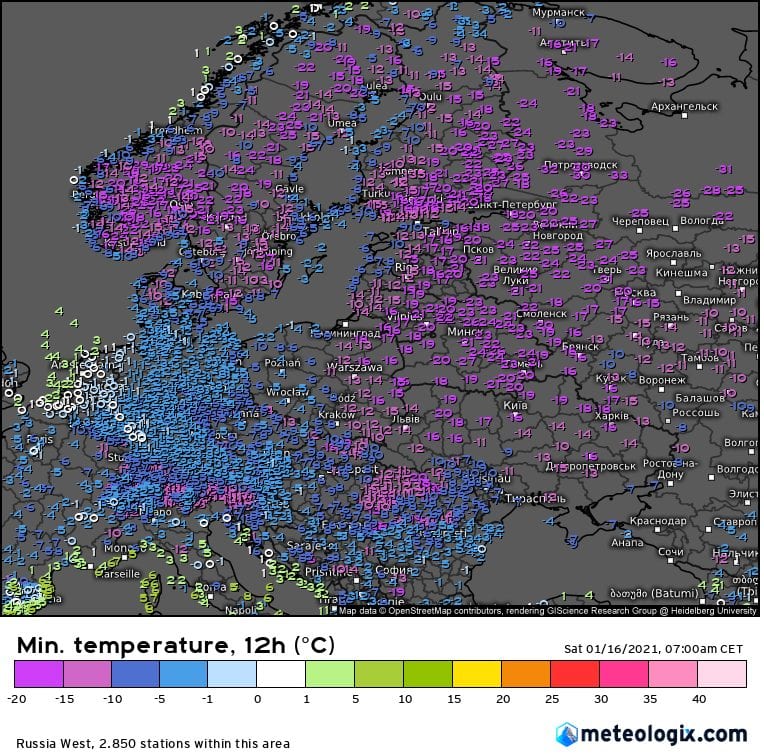 Read more: