After heavy snowfall /https://mkweather.com/2021/02/08/red-warnings-before-snow-calamity-in-germany-the-netherlands-czechia-and-poland-2021-mk-blizzard/; https://mkweather.com/2021/02/09/heavy-snowfall-has-shifted-into-france-england-and-benelux-regionally-the-worst-in-10-years-2021//, Germany reports promised extreme frosts from low situated regions.
In Mühlhausen, 216 MASL was on Wednesday, 10. February measured extreme low -26,7°C, Olbersleben reported -26,0°C and Dachwig -25,7°C.
Similar frosts was reported from northwestern Czechia /next article/ and in the UK, previous night was overcame /https://mkweather.com/2021/02/09/the-uk-167c-the-lowest-temperature-since-2010/, next article/.
In parts of the Alps and the Carpathians is still snowing, but after heavy snowfall, even stronger frosts such in Germany are prepared for mountainous Central European countries.
Important factor of extreme frosts in Germany was high snow cover – in lower altitudes rarely has dropped during last days up to 60 cm of snow.
Extreme frosts were reported on Tuesday from the Netherlands, too /https://mkweather.com/2021/02/09/hupsel-gelderland-the-netherlands-162c-the-coldest-times-since-2012-mk-2021//, Wednesday´s national minimum from Benelux is not known for now.
Accroding to the newest forecasts, Siberian winter stays in the region minimally until the next weekend and then, until March 2021, coldwaves should returning /https://mkweather.com/2021/02/09/neverending-winter-siberian-blasts-until-late-march-2021//.
Forecasts for next 10 days are promising a possibility even stronger frosts, up to -30°C, or even -32°C in Germany, we will see soon, if Wednesday´s national TOP will be overcame.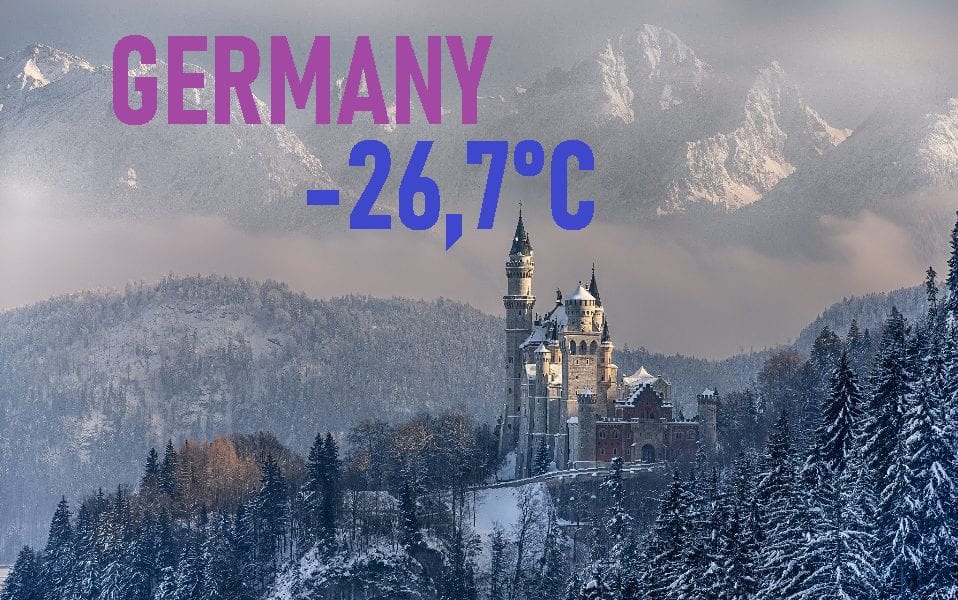 Read more:
(Visited 56 times, 1 visits today)