Not only Mkweather, but too weather experts from Germany expect, that temperature in upcoming period should drop in mountainous, but densely populated and lower situated basins and valleys in Germany drop up to -30°C! /https://www.berliner-kurier.de/panorama/neue-unwetter-bis-zu-50-zentimeter-neuschnee-experte-warnt-vor-rekordfrost-bibber-kaelte-bleibt-bis-ende-februar-li.138638; https://www.welt.de/vermischtes/article225924313/Schnee-in-Deutschland-Gefuehlt-Minus-30-Grad-Extremfrost-erwartet.html/.
On Tuesday, 9. February 2021, in the UK was measured the coldest temperature since 2010 (-16,7°C /https://mkweather.com/2021/02/09/the-uk-167c-the-lowest-temperature-since-2010//) and in the Netherlands since 2012 (-16,2°C /https://mkweather.com/2021/02/09/hupsel-gelderland-the-netherlands-162c-the-coldest-times-since-2012-mk-2021//) and it is only the beginning of extreme Siberian winter.
In Germany, on Tuesday, 9. February, was accroding to DWD measured temperatures up to -21°C, but next mornings should be even colder.
GFS forecast maps are showing only averaged temperatures from the hills and valleys, but real temperatures in frost valleys should be 5-10°C lower.
Mainly mountnainous areas in borders with Czechia, Austria or Switzerland should during next mornings surprise with one of the coldest temperatures in millennium, therefore it needs to be prepared.
Extreme winter should be linked with increased incidence or mortality of many diseases /https://mkweather.com/2021/01/16/heart-attack-influenza-cancer-frostbites-hypothermia-covid-what-you-should-to-know-about-arctic-and-siberian-coldwaves//, it should appear power outages, increased consumption of LNG, problems in travel and infrastructure or increased amounts of dead animals.
Extremely storng frosts should appear too in northern or western regions with snow calamity /https://mkweather.com/2021/02/09/heavy-snowfall-has-shifted-into-france-england-and-benelux-regionally-the-worst-in-10-years-2021/; https://mkweather.com/2021/02/08/red-warnings-before-snow-calamity-in-germany-the-netherlands-czechia-and-poland-2021-mk-blizzard//.
Even in the border with France, the Netherlands or Belgium, should appear locally frosts around -20°C.
Mkweather will furthermore watch a situation in Germany, Benelux, the UK, central European countries or France and during next days will bring fresh news about measured temperature records and national TOP lowest values of minimum temperature.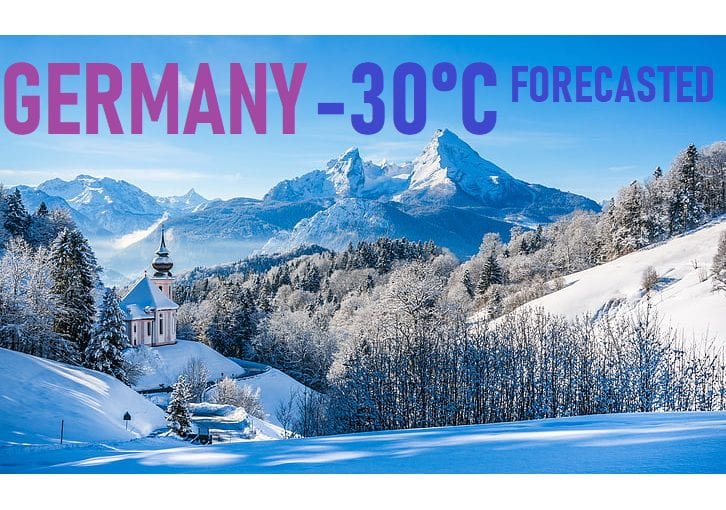 Returned GFS maps for Central Europe – minimum temperatures /wetterzentrale.de
*Absolute national minimum temperatures should be 5-10°C lower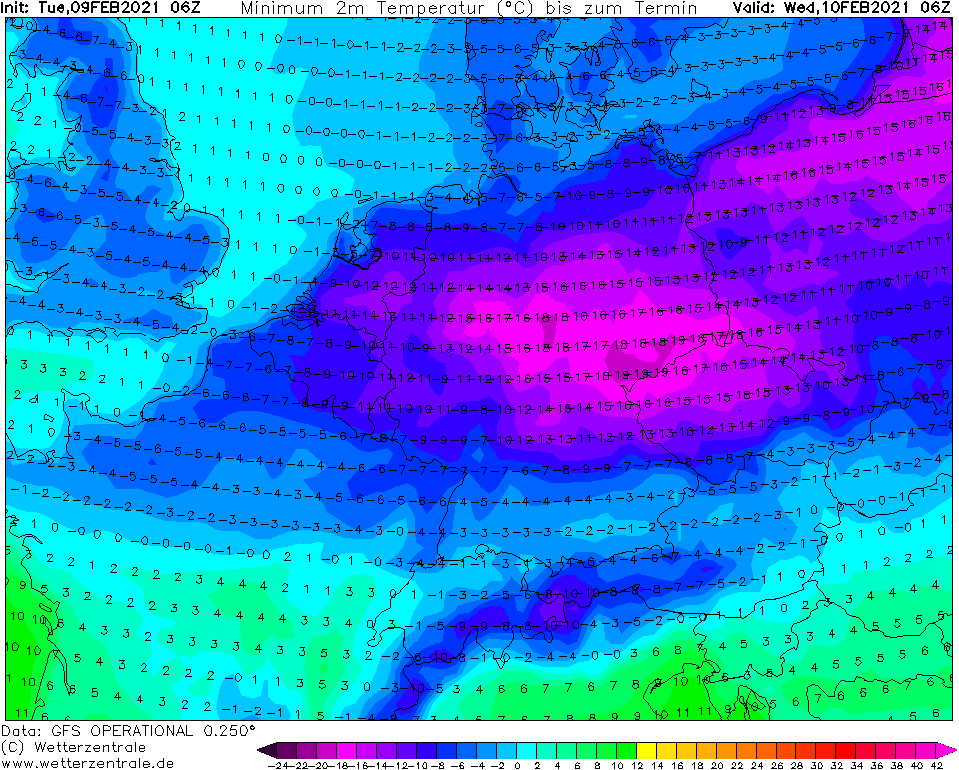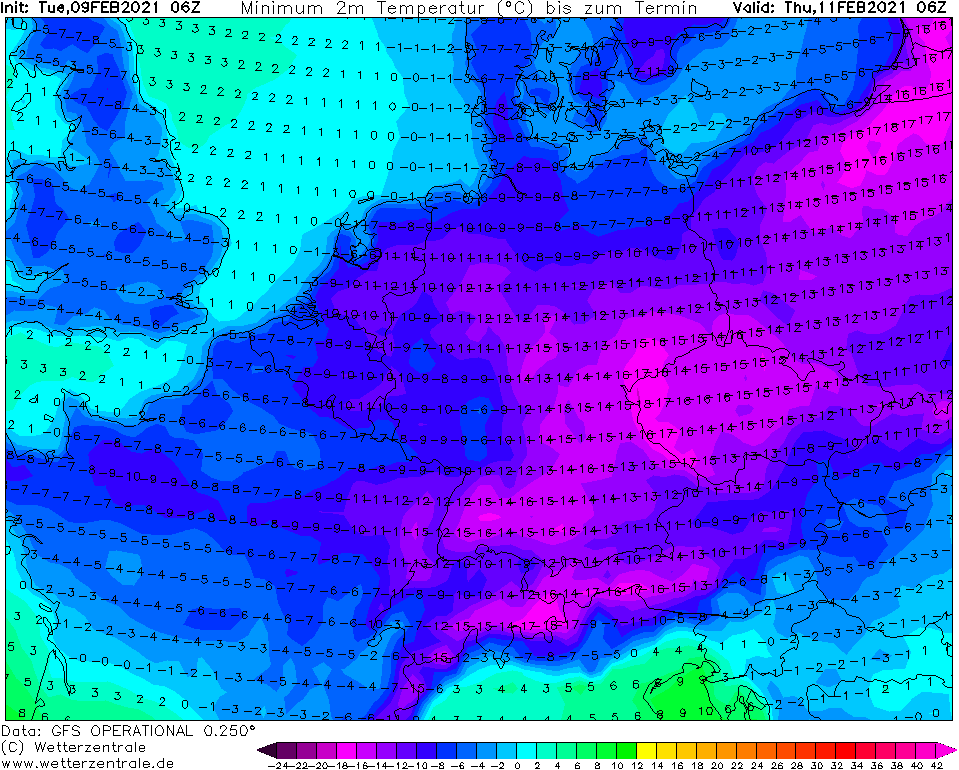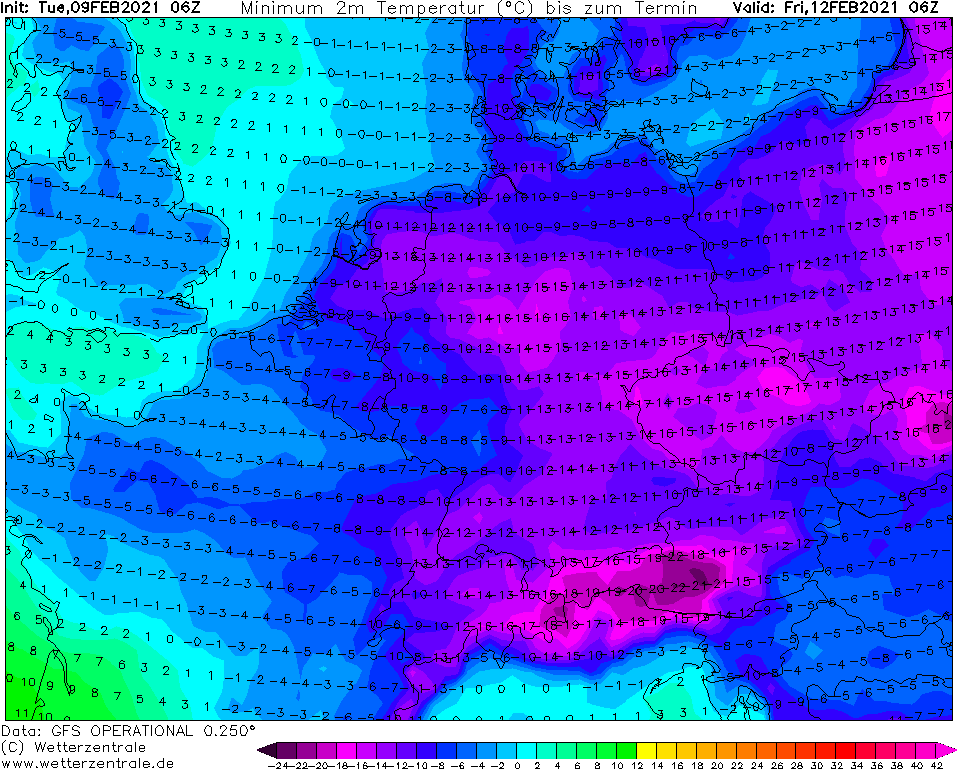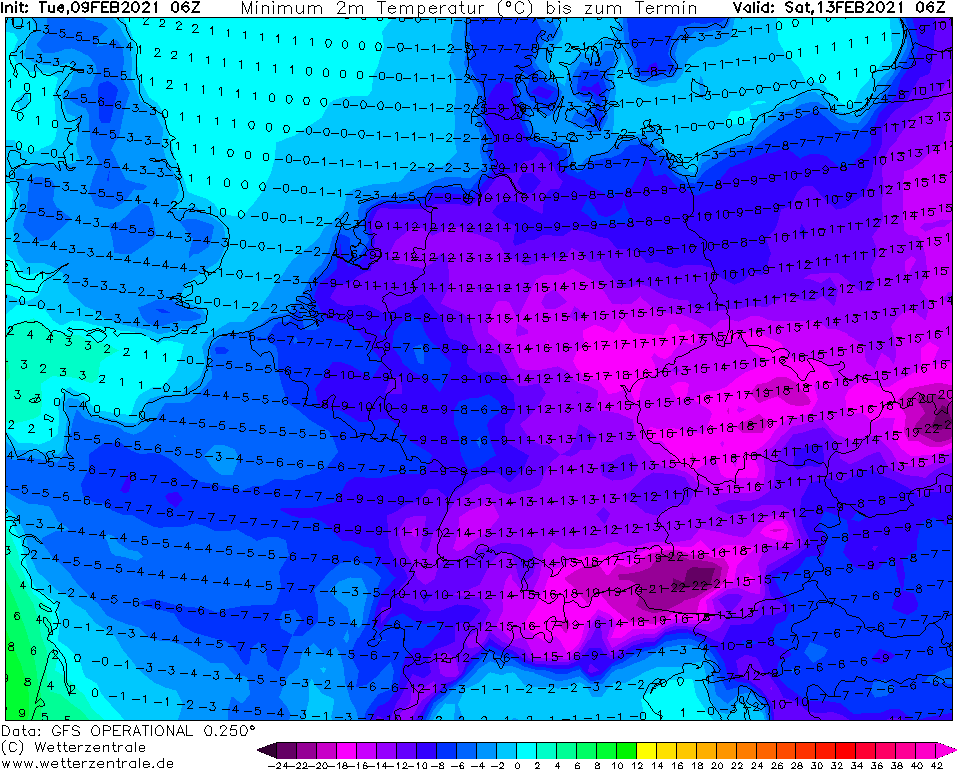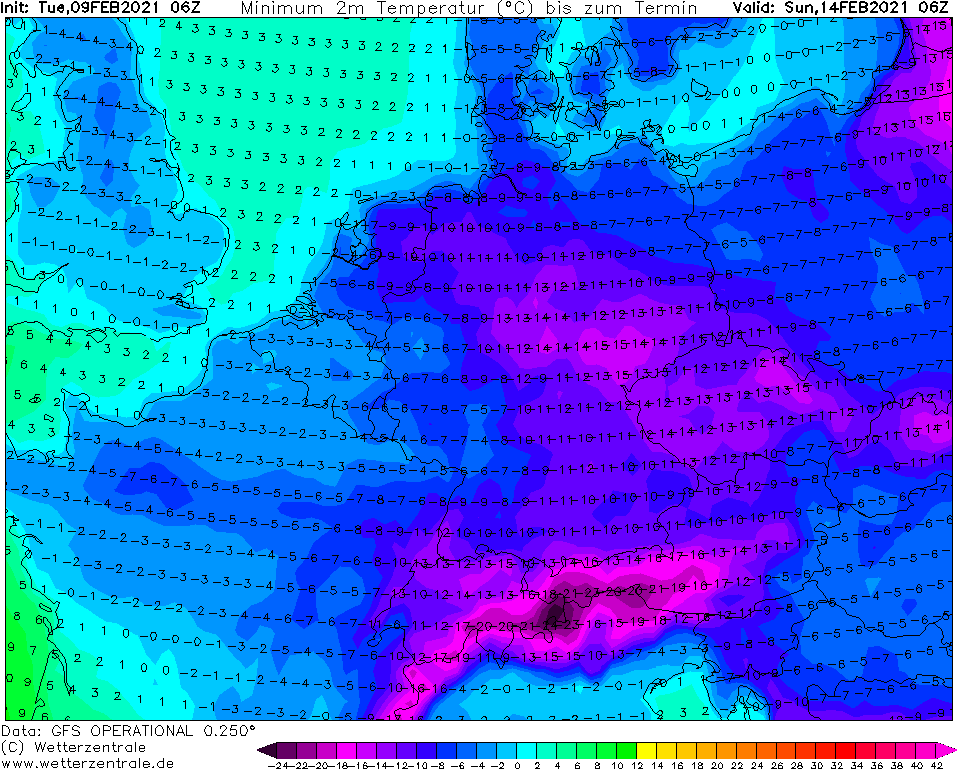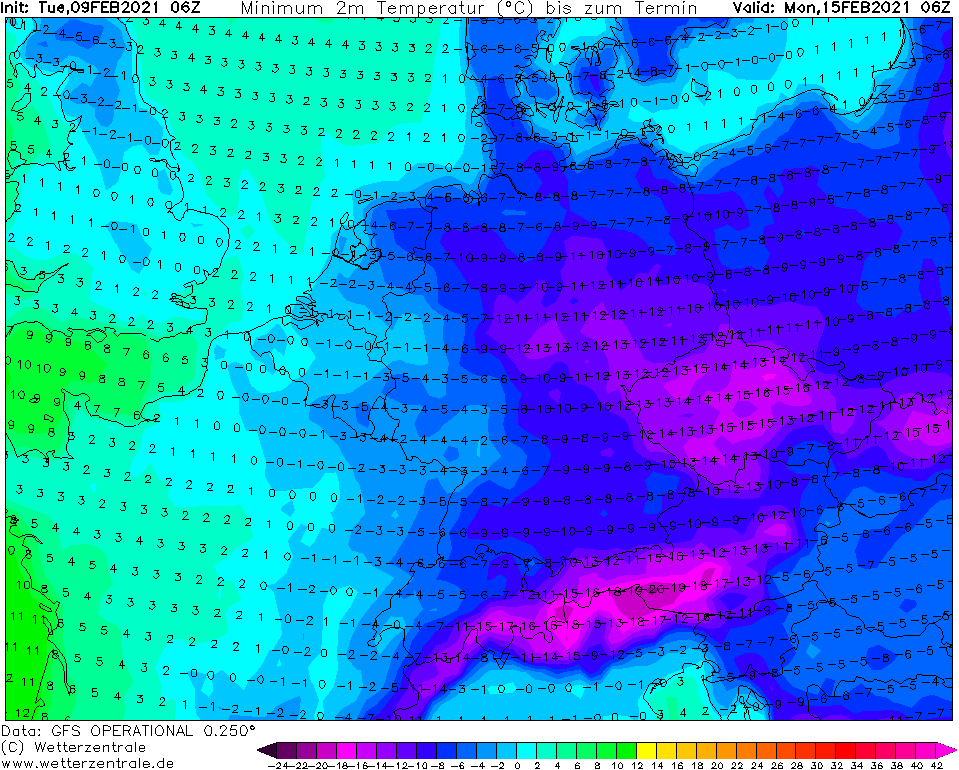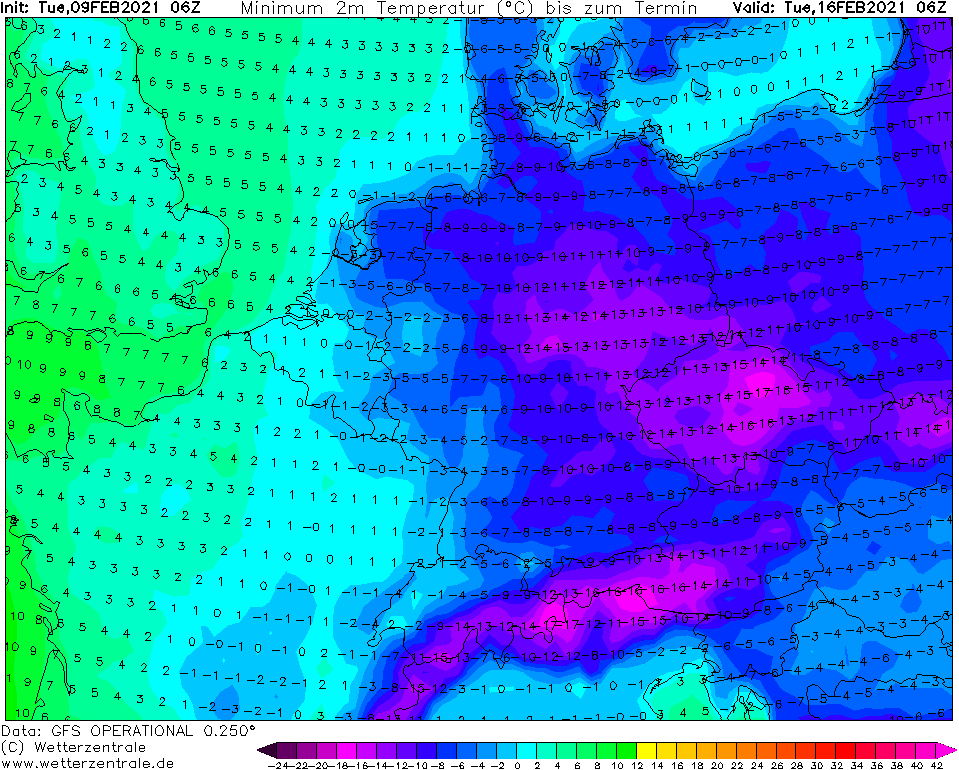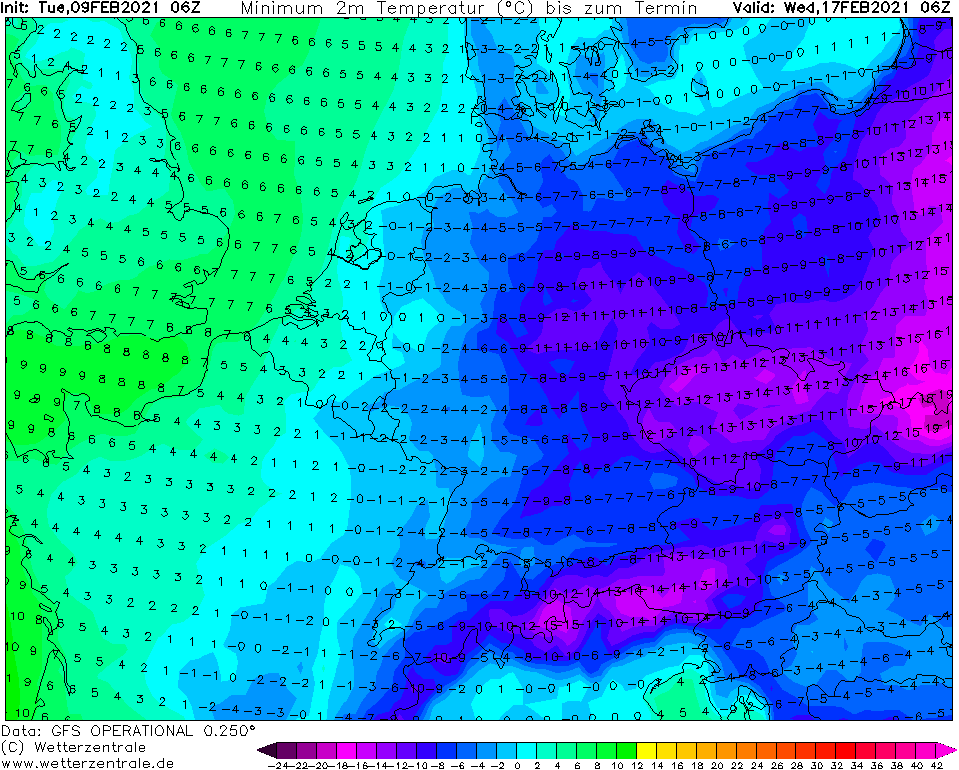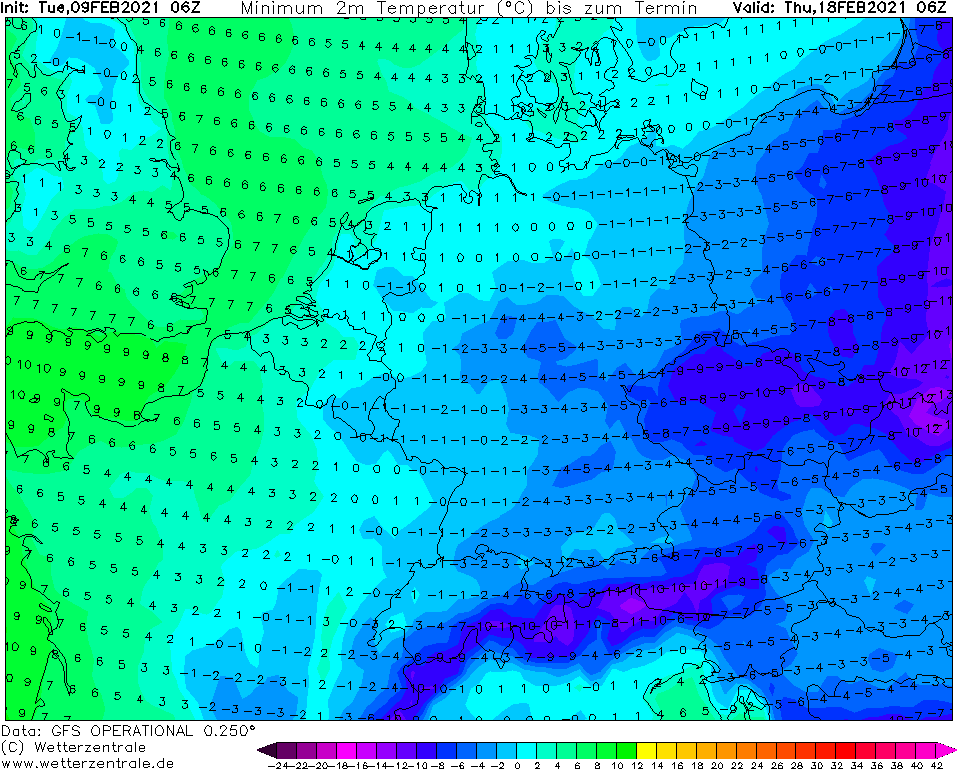 Read more:
(Visited 80 times, 1 visits today)