Only in previous article we have informed about measured -16,7°C in Altnaharra, the UK – the lowest temperature in British Islands since 2010 (9. February 2021) and there is another temperature record from the Netherlands.
In Hupsel, Gelderland temperature on 9. February dropped to -16,2°C, what is the lowest temperature in the country since 2012 /https://www.tellerreport.com/news/2021-02-09-%0A—for-the-first-time-since-2012-very-severe-frost–penguins-brought-inside%0A–.SyyJLC1Z_.html/.
Moreover, frosts will be until Friday, 12. February 2021 even stronger, with possibility of -20/-25°C in Benelux and Germany expect even frosts up to -30°C! /https://www.welt.de/vermischtes/article225924313/Schnee-in-Deutschland-Gefuehlt-Minus-30-Grad-Extremfrost-erwartet.html/.
In the Alps and the Carpathians and Boheniam Massif, temperatures should drop very rarely up to -35°C.
Forecasts until Tuesday, 16. February for Benelux, mainly the Netherlands, where the strongest snowstorm in 10 years left high snow cover /https://mkweather.com/2021/02/09/heavy-snowfall-has-shifted-into-france-england-and-benelux-regionally-the-worst-in-10-years-2021/; https://mkweather.com/2021/02/08/red-warnings-before-snow-calamity-in-germany-the-netherlands-czechia-and-poland-2021-mk-blizzard//, are extremely freezing /absolute national minimum temperature should be 5-10°C lower than in outputs below/ and Beast from the East II. should overcome even older records such from 2012.
Mkweather will carefully monitor the situation and will bring fresh news in case of the next temperature records from the region.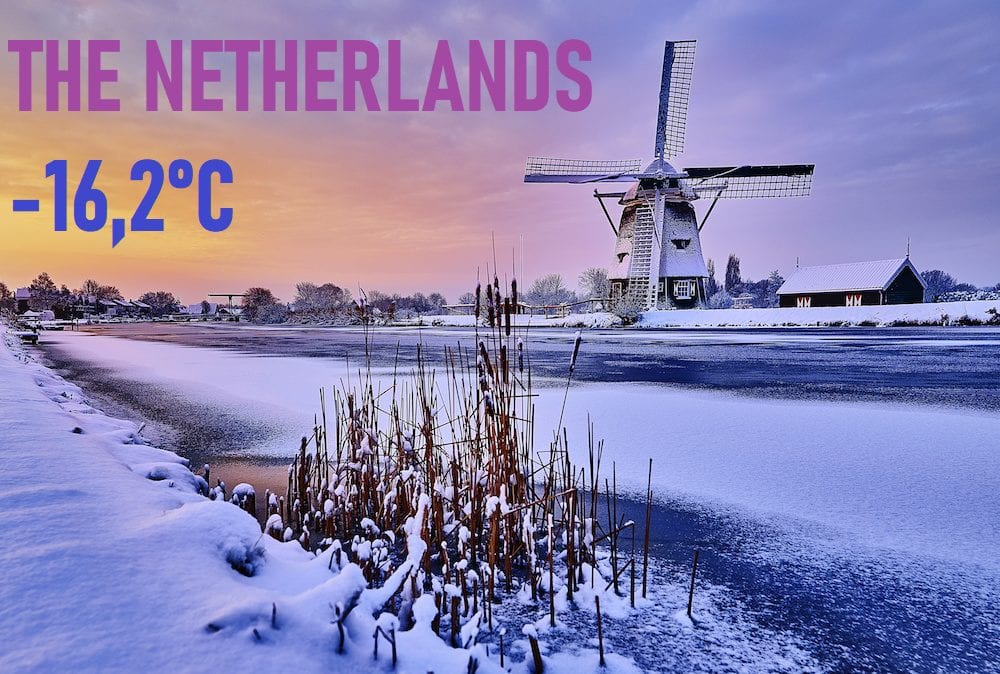 Expected minimum temperatures in the region until Tuesday, 16. February 2021 /wetterzentrale.de
*national temperature records should be 5-10°C lower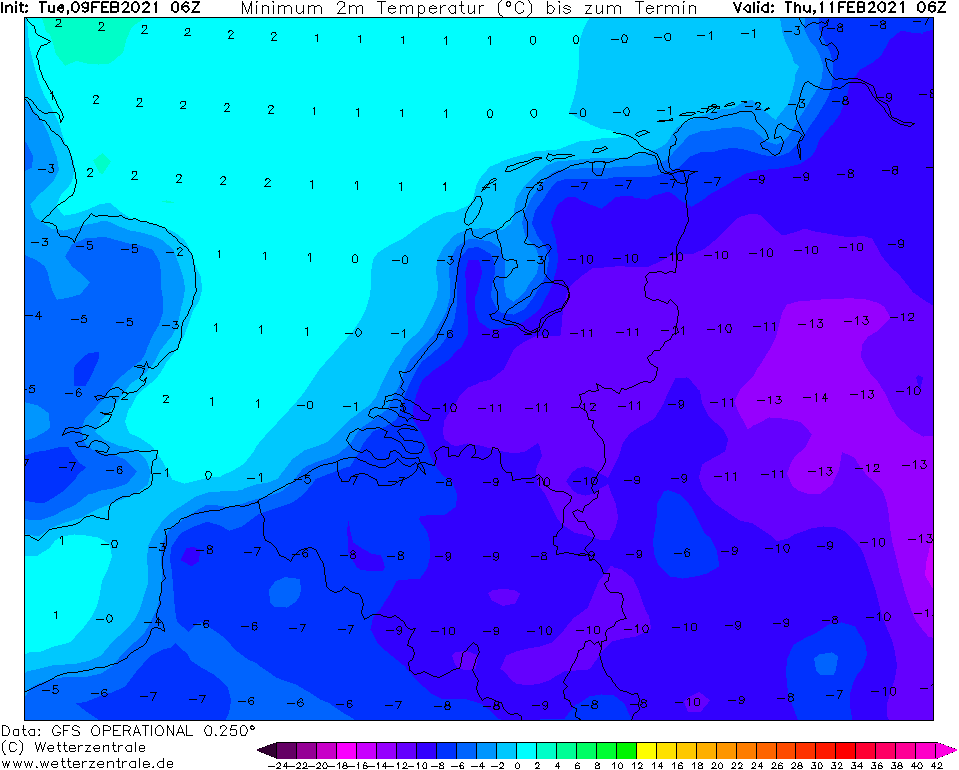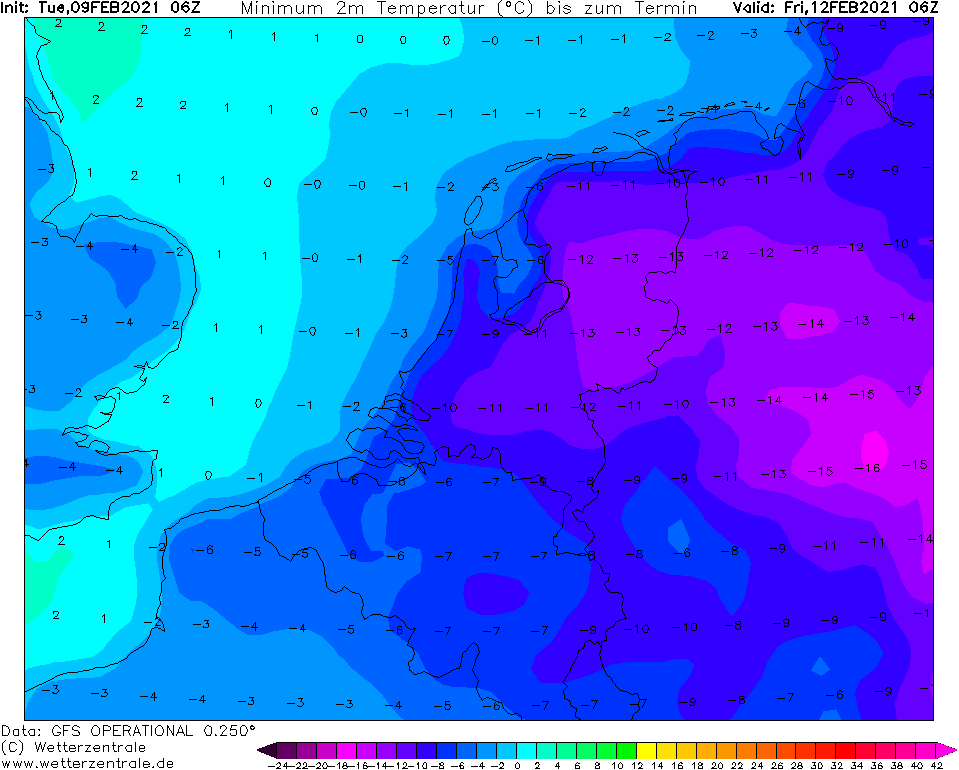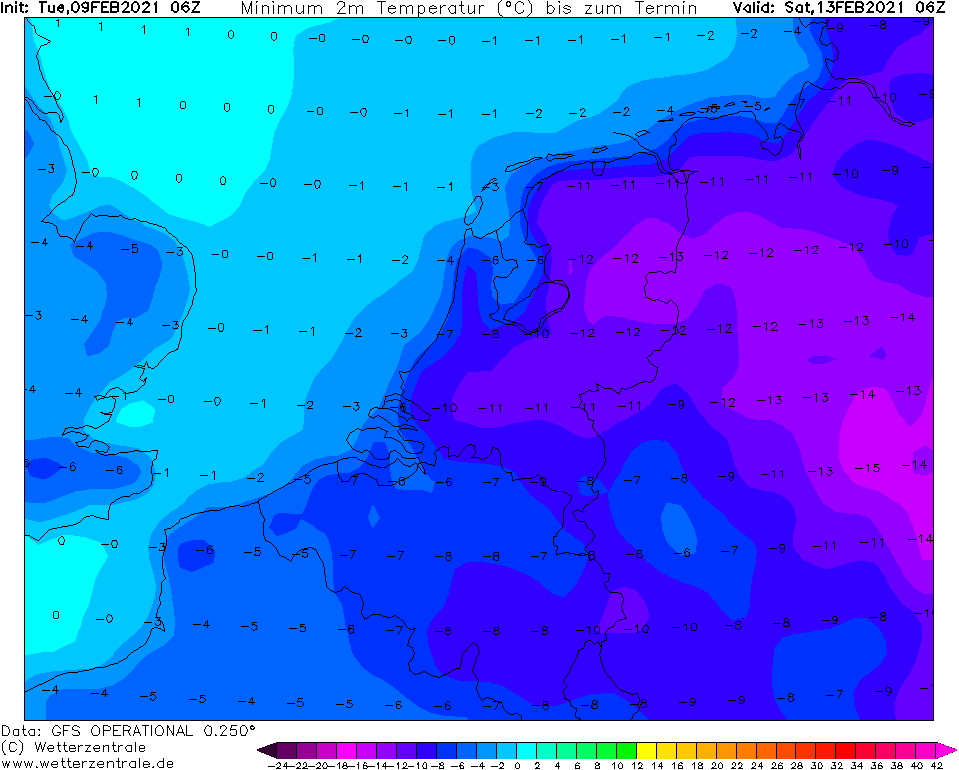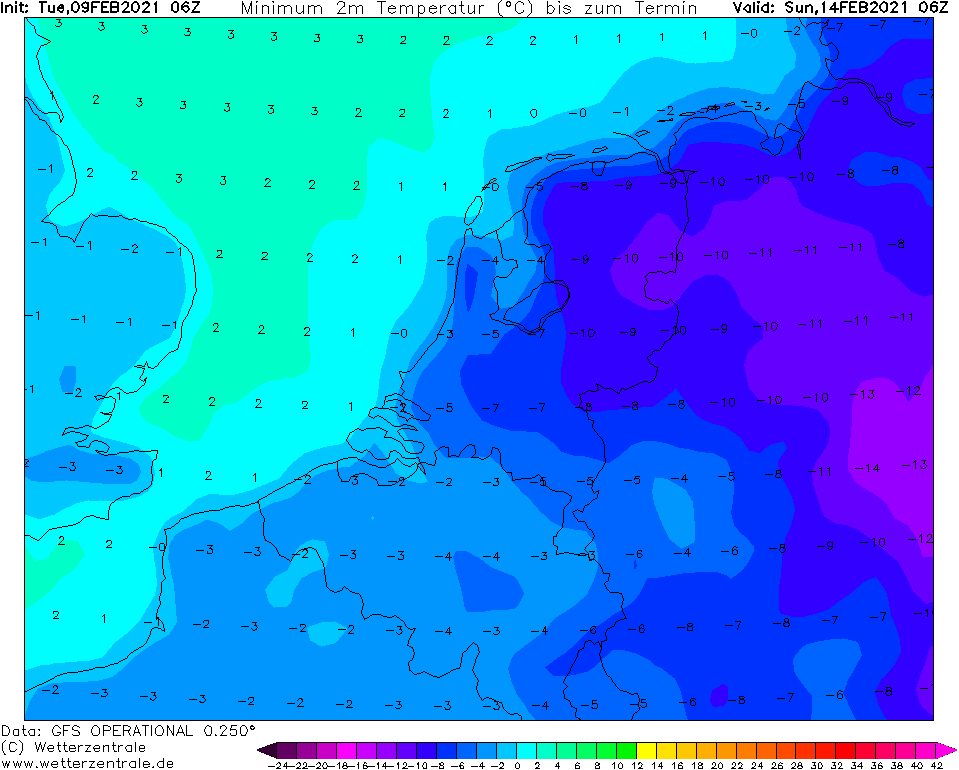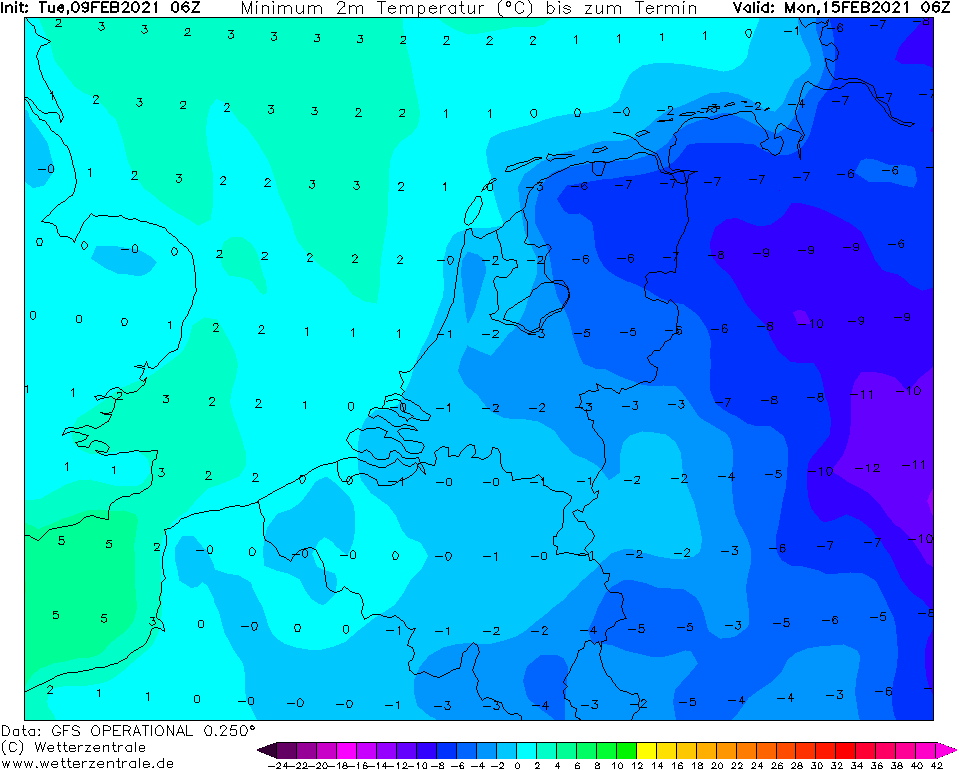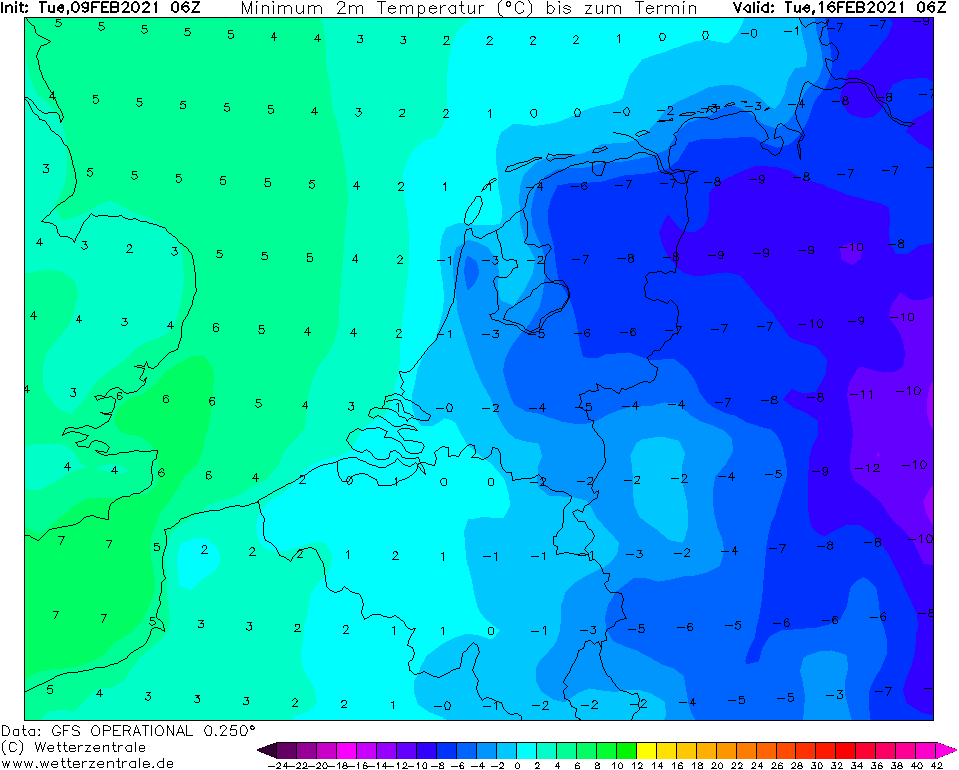 Read more:
(Visited 73 times, 1 visits today)