Extreme Siberian high is currently long from China up to Azores and Siberian air above Iberian Peninsula will be during next 5 days, until Sunday,10. January 2021, collide with extreme strong subtropical moisture over Northern Atlantic and western Mediterranean, with result of very unusual and unseasonably strong blizzard in the warmest part of Europe – in the Spain and Portugal!
After extreme forecasts for European Russia and Scandinavia /https://mkweather.com/2021/01/01/peak-of-the-winter-in-europe-russia-and-scandinavia-50c-continental-europe-30c-and-british-islands-20c//, continental Europe /https://mkweather.com/2021/01/03/siberian-winter-in-europe-aggressive-gfs-outputs-expect-historic-frosts-some-regions-should-be-buried-under-the-snow/; https://mkweather.com/2021/01/04/frosts-up-to-30c-and-central-europe-buried-under-the-snow-freezing-scenarios-of-mega-siberian-cold-blast-for-europe//, and British Islands /https://mkweather.com/2021/01/05/the-uk-red-warnings-before-snow-the-first-time-in-history-the-coldest-days-minimally-since-2012-interval-15-20c-expected-to-reach//, there is the next extreme surprise for the Spain!
In eastern Spain and Madrid, snow cover around 50 cm (30 – 70 cm) is expected, locally should fall more than 1 meter of snow

until the end of current week – and it in altitudes under 800 MASL!
Shocking is mainly extreme snowfall forecast for Madrid, where meteorological models expect 30+cm, some half meter of snow!
Snowing is expected in more than half of territory of Spain and too in Portuguese mountainous regions (basins and valleys).
In southern parts will be intensively raining near extreme cold temperatures, with possibility of floods and landslides.
In regions in the Spain,

with deep snow cover, temperatures should drop even deeper, than was last days expected – below -20°C!
It will be only a start of a mega-Siberian coldwave, which brings into Europe one of the coldest days of 3rd millennium.
While in the UK, Ireland or the Spain and Portugal, the Winter 2020/2021 will be peaking already this and early next week, in continental Europe is forecasted its peak only around 15.-18. January 2021, with expected frosts below -30°C in Carpathian region (Poland, Czechia, Slovakia, Romania).
Extremely strong will be coldwave in northern and eastern Europe, with possibility of –50°C temperatures in European Russia and Scandinavian countries.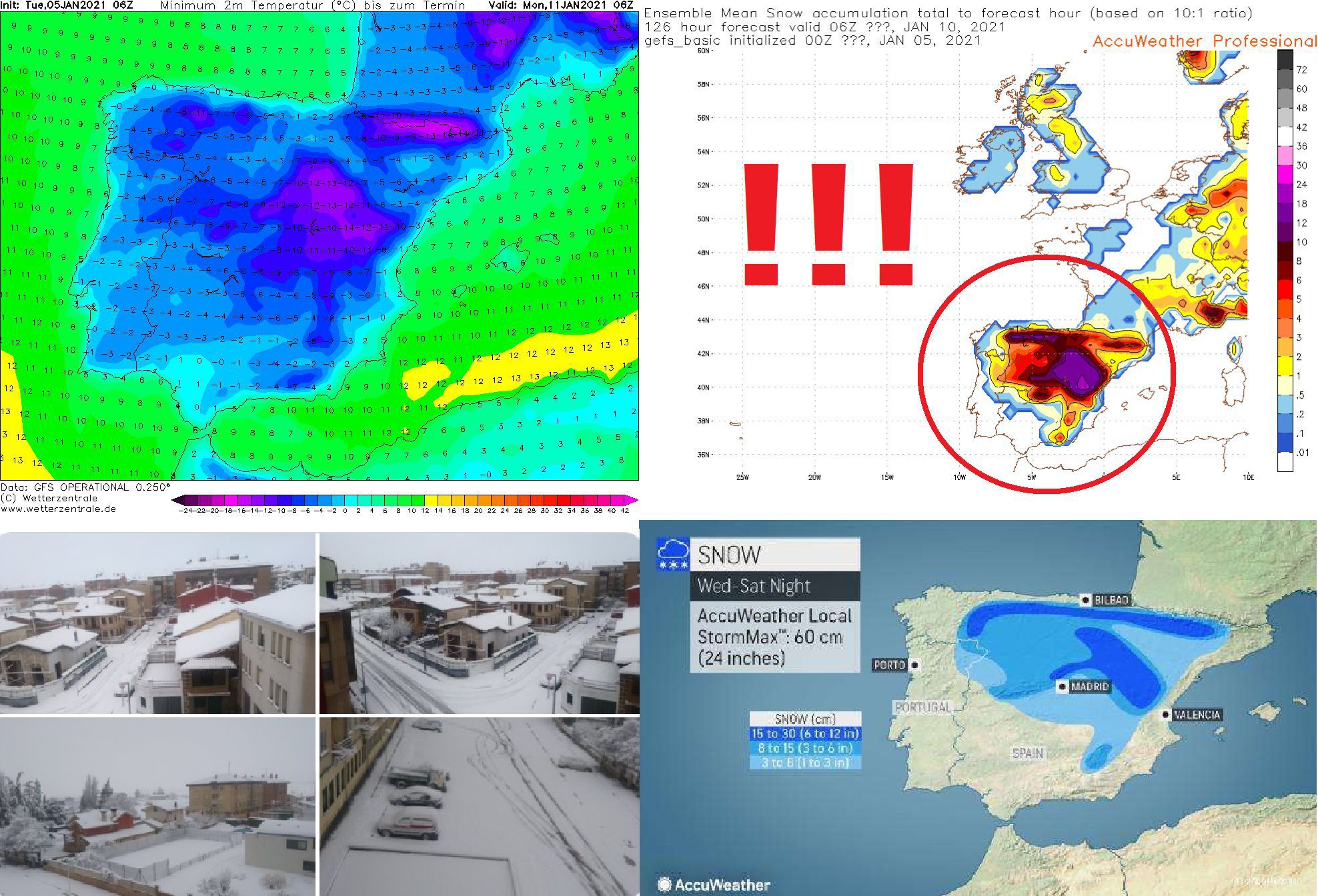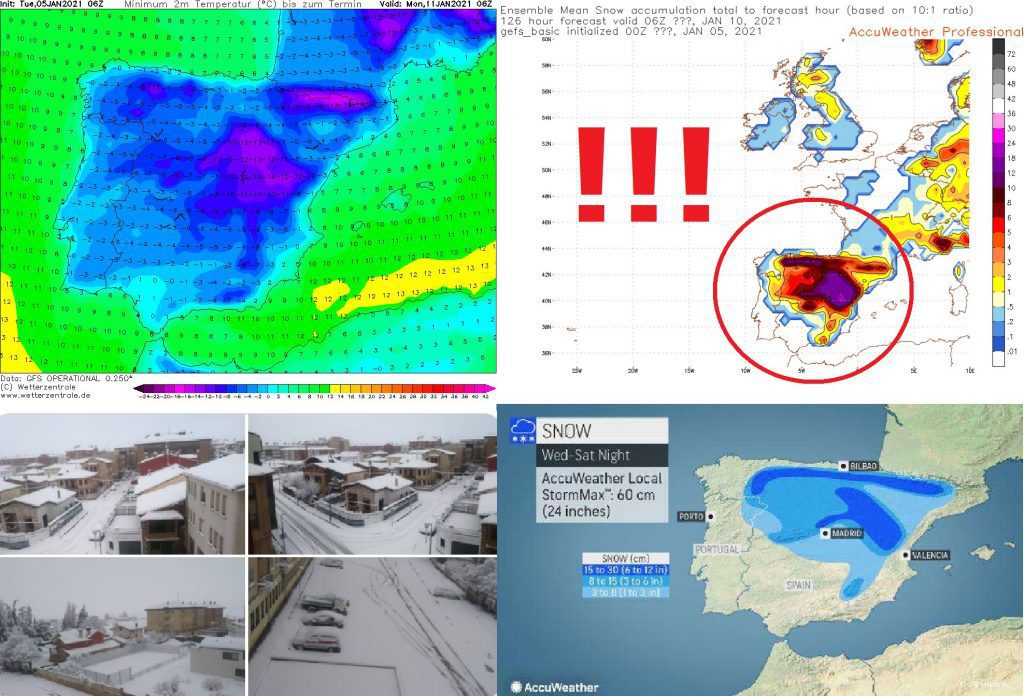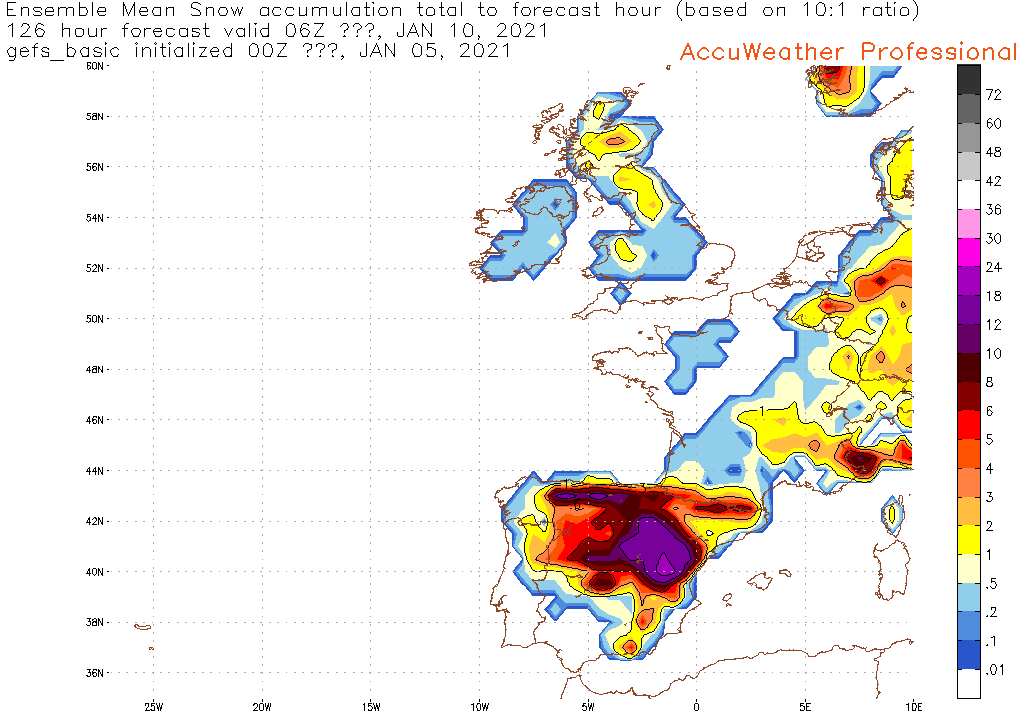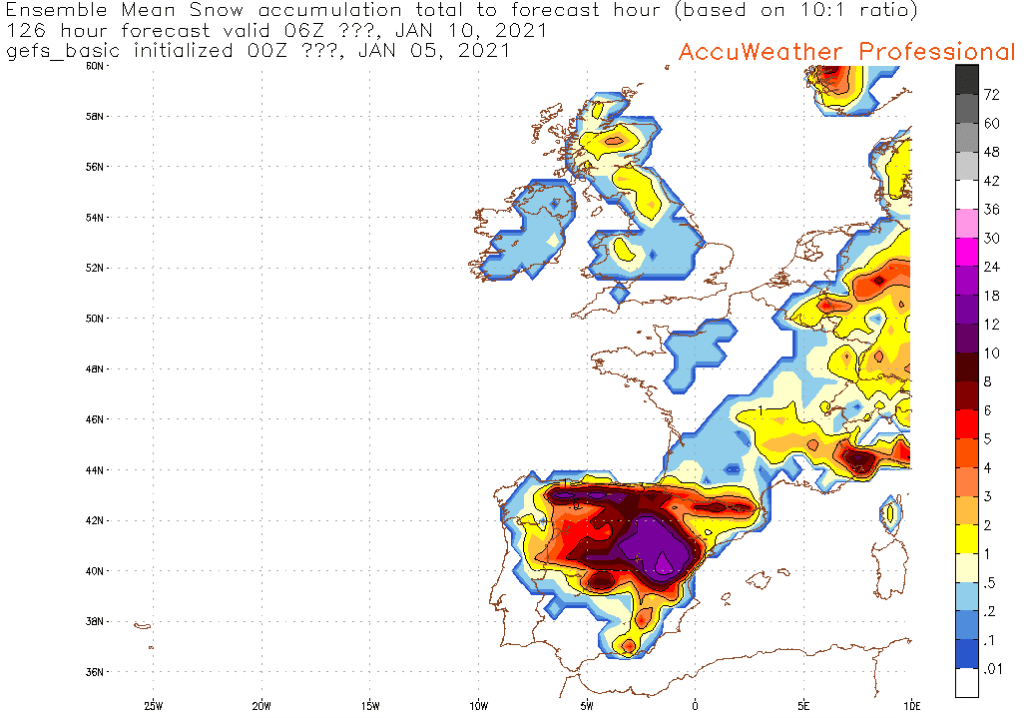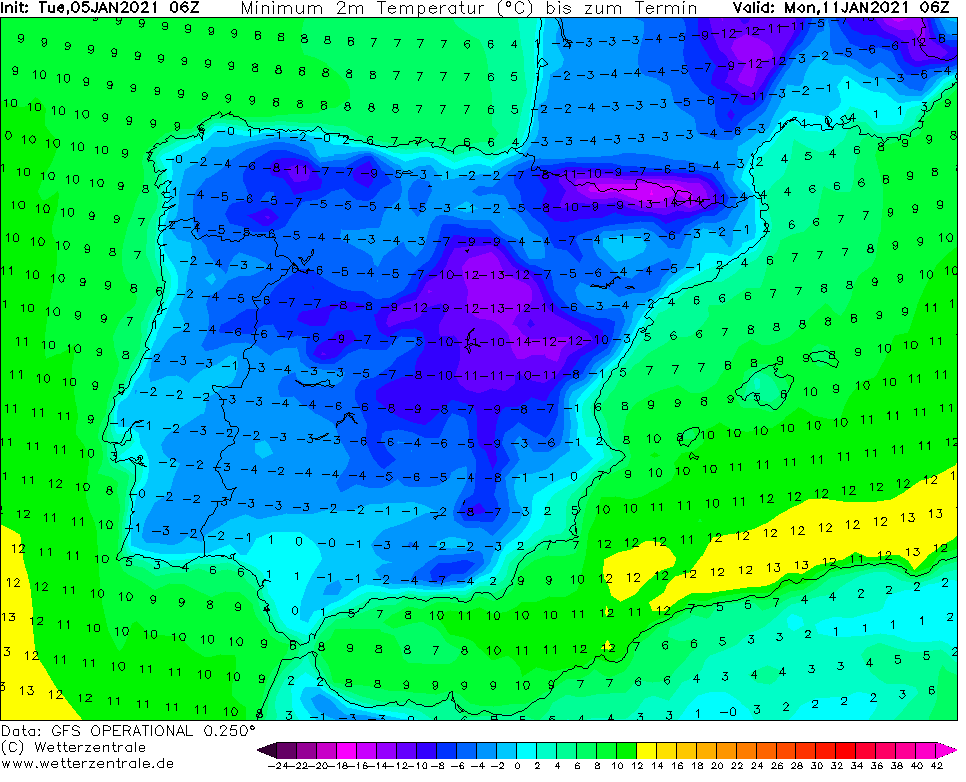 Read more:
(Visited 360 times, 1 visits today)