Samedan, Switzerland, -27,2°C, Siberian air is back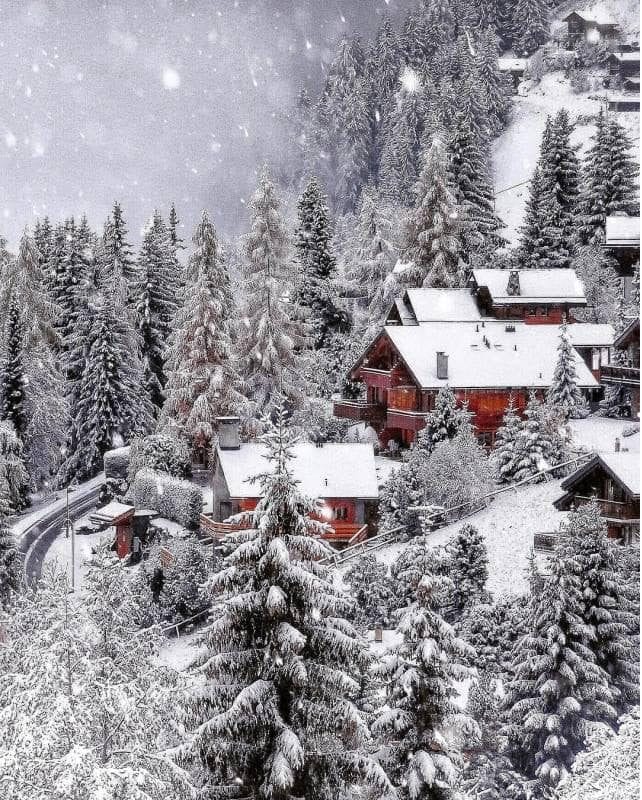 On Monday, 11. January 2021, Samedan, Switzerland (1711 MASL) reported -29,2°C and in lower situated station Le Bréviene (1042 MASL) on border with France was measured -28,0°C.
At the weekend, 16.-17. January 2021, Siberian air is returning over the Alps, with Saturday´s minimum temperature -27,2°C in Samedan and -21,6°C in Le Bréviene.
On Friday, frosts up to –21,6°C (St. Michael Am Lungau) and -20°C (Klatovy) appeared in Austria and Czechia, on Saturday, in Austria temperatures again dropped below -20°C, but for the strongest frosts in Czechia and Austria is still waiting.
Critical will be next 3 mornings, mainly morning from Sunday to Monday, when should temperatures again fall close to, or even below -30°C.
It is a question, if temerature in Dolina di Campoulazzo, Italy, will drop below Monday´s, 11. January minimum -39,6°C – the strongest known frost during current Siberian coldwave expect for Scandinavia and European Russia /https://mkweather.com/2021/01/11/dolina-di-campoluzzo-italy-siberian-396celsius//.
In Czechia, minimum -25,9°C from Perla, Kvilda should be overcame during next nights.
The strongest frosts are expected in Poland, Slovakia and Romania, where -30°C should rarely fall /https://mkweather.com/2021/01/15/siberian-high-above-central-europe-30degreescelsius-on-monday//, similarly such as in frost valleys in Balkan. In northern Greece, up to -25°C is possible /https://mkweather.com/2021/01/15/25-degrees-celsius-in-greece-a-big-temperature-shock-already-at-the-weekend-extreme-frosts//.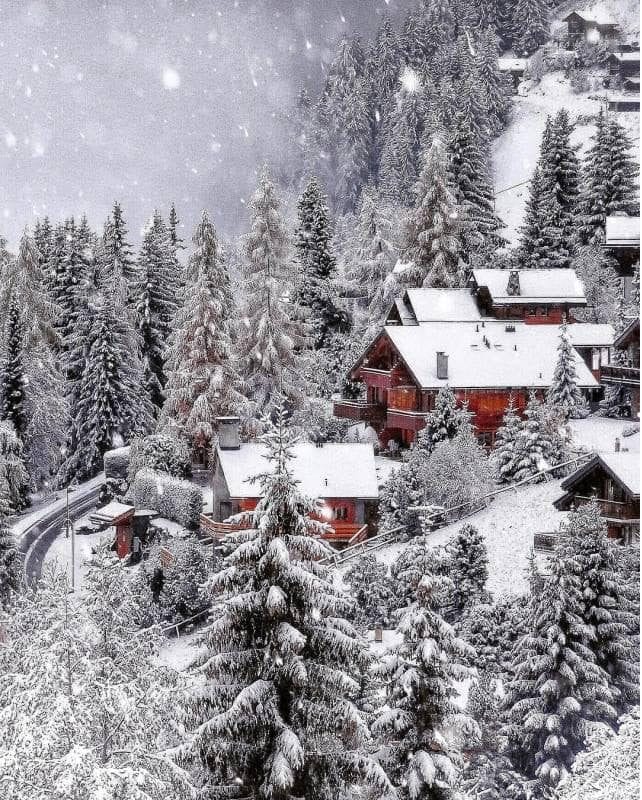 Infographics: meteoswiss.ch, zamg.at, meteologix.com: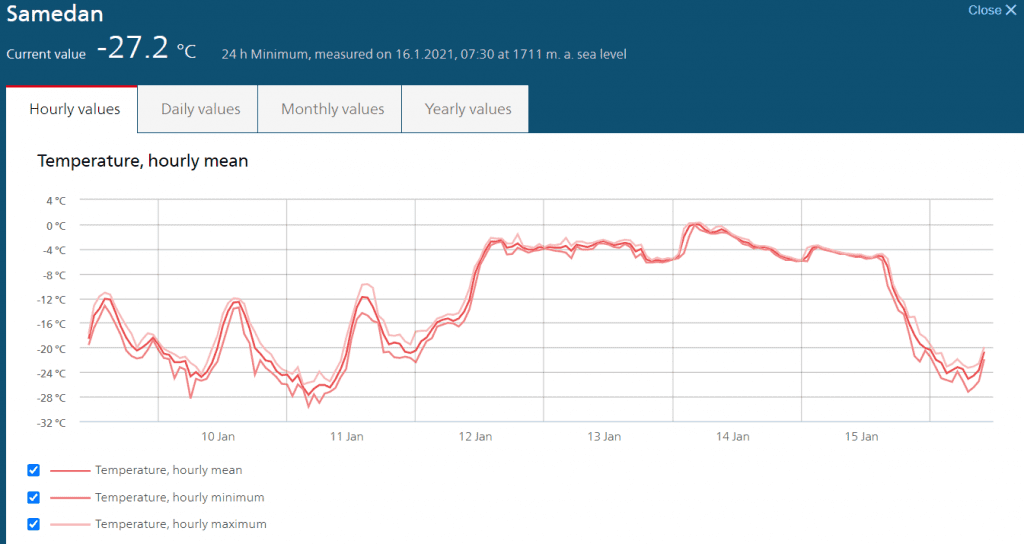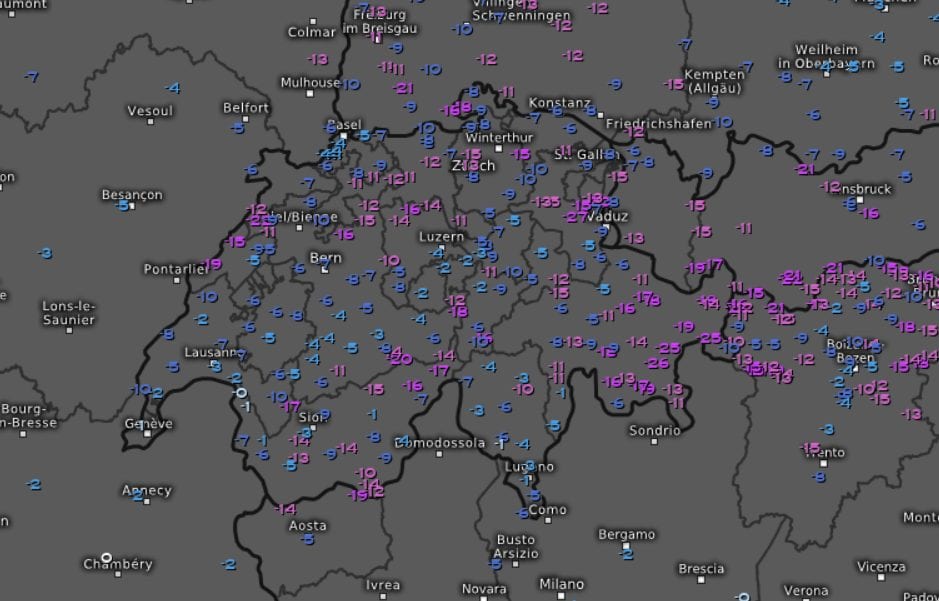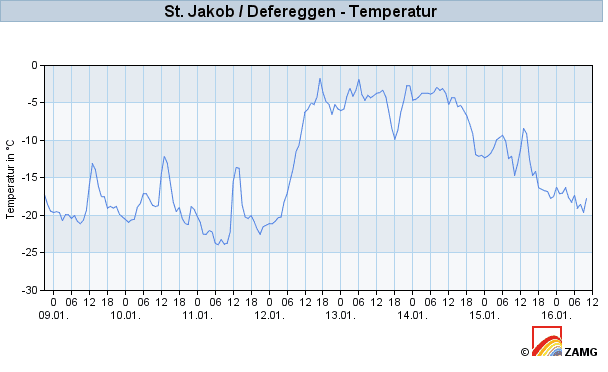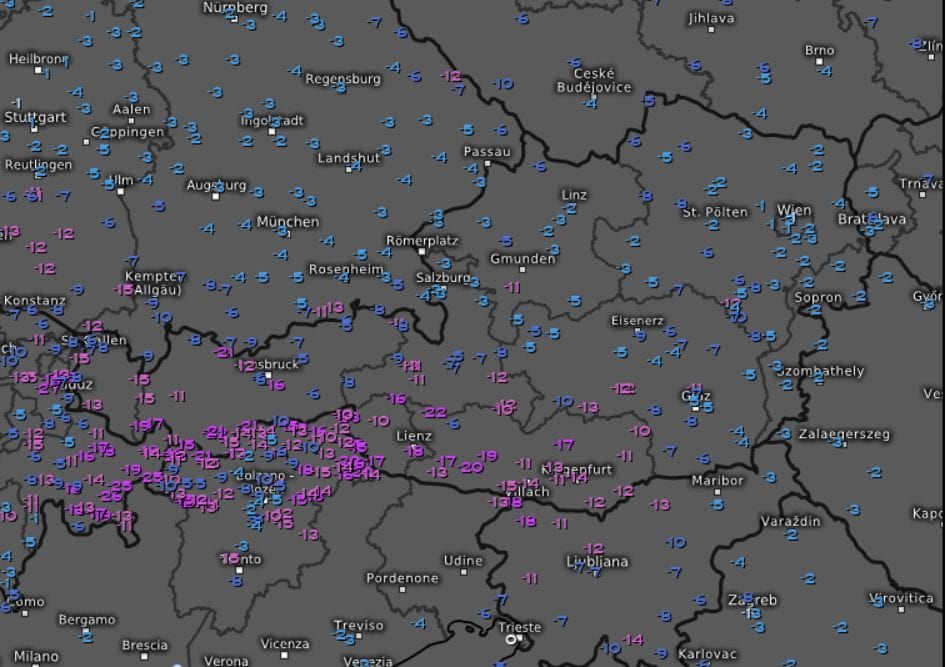 Read more: