Heatwave in Greenland is bringing all-time records: Upernavik (NW) +20,5°C, Danmarkshavn +19,8°C (E), Sisimuit +21,8°C (W)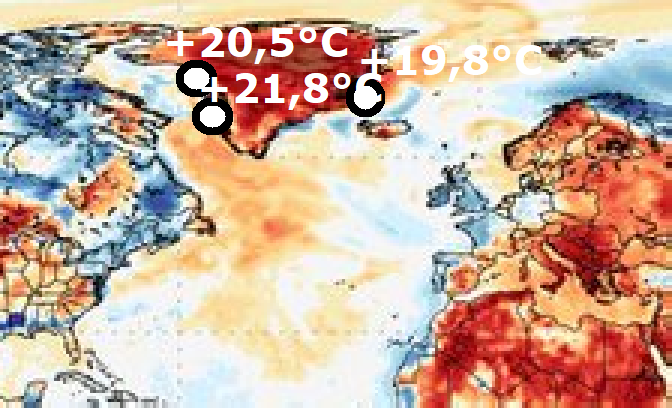 Extremely hot weather hit in the last days Greenland, where along the west and east coasts, a peak of Summer 2021, with regional all-time temperature records, was observed.
In Sisimiut Mittarfia, between Nuuk, and Upernavik, +21,8°C was on Tuesday, 27. July 2021 measured. The second-largest city in Greenland (population around 5 500), Sisimuit, has an all-time temperature record of +22,0°C, therefore only 0,2°C was missing from the hottest day in all-time history!
More northward, in Upernavik, +20,5°C was measured and all-time record was on Tuesday, 27. July 2021, broken.
In Kap Morris Jesup, northernmost Greenland, +9,1°C was measured.
From other cities and villages, +21,3°C was measured in Stroemfjord, +20,3°C in Qaarsut, or +19,8°C in Constable Pynt.
Extremely hot was in Danmarkshavn on the eastern coast of Greenland, +19,8°C – it´s the highest temperature in the city in history. The previous record had a value of only +16,5°C.
Only in the last period, extremely high temperatures in Akureyri, Iceland, +27,5°C, were measured, too /https://mkweather.com/akureyri-iceland-275c-only-01c-below-all-time-july-record-ireland-301c-northern-ireland-313c-a-new-all-time-record-london-322c//
Heatwave in Greenland is forecasted to continue minimally until the end of July 2021 and warmer weather is forecasted until 5. August, in the southern half of the island until 10. August, yet.
High temperatures in the area will have a significant effect on the melting of Arctic sea ice and Greenland ice sheet, with a possible result of effect into Gulf stream in Farm Strait region and stormtrack in North Atlantic in the next period.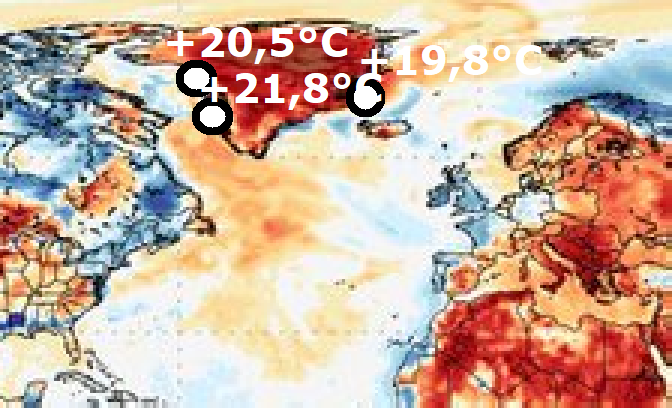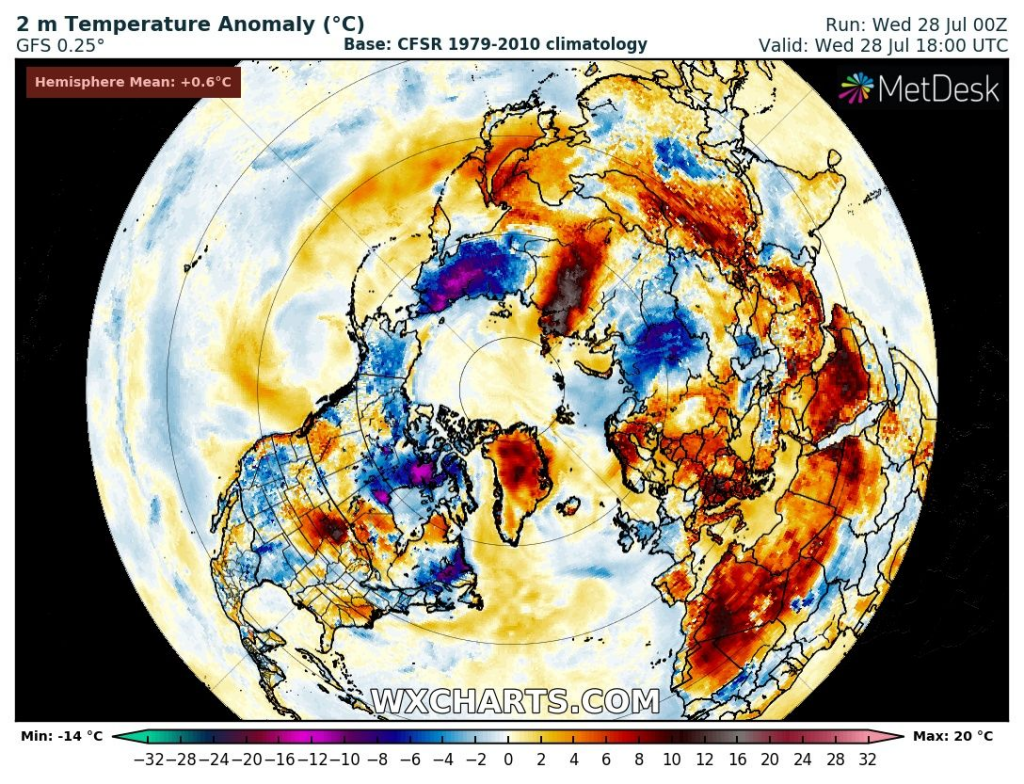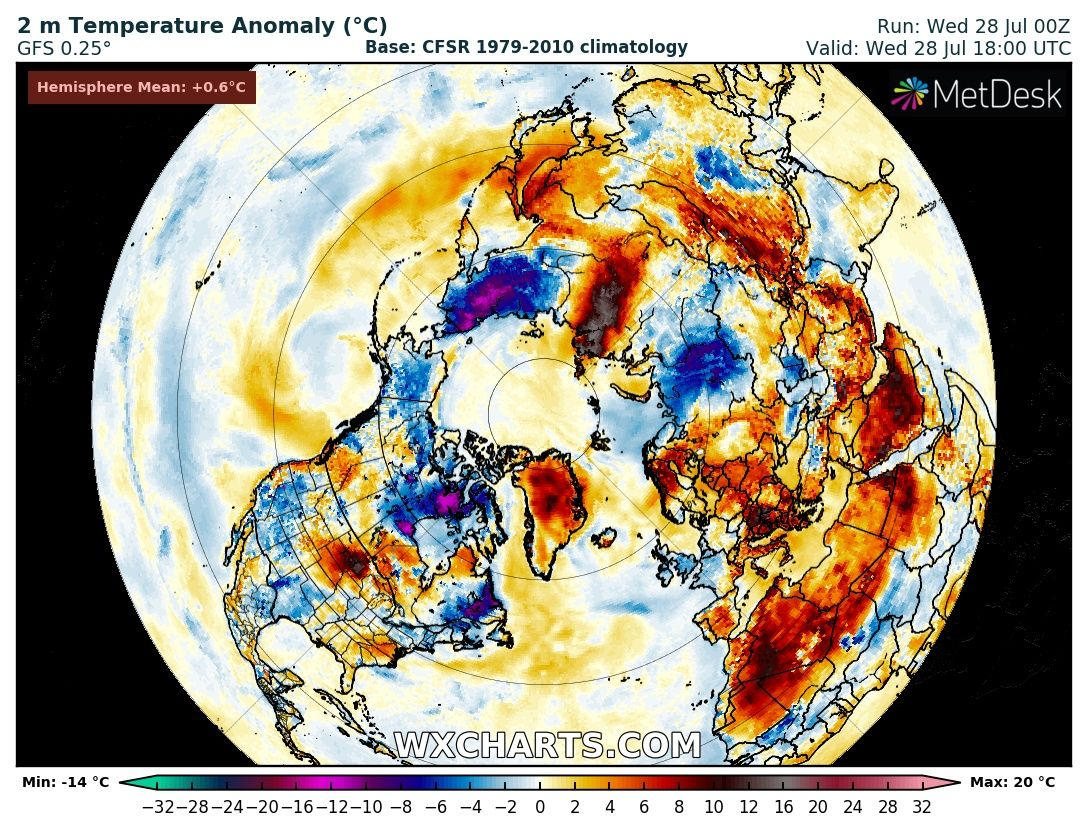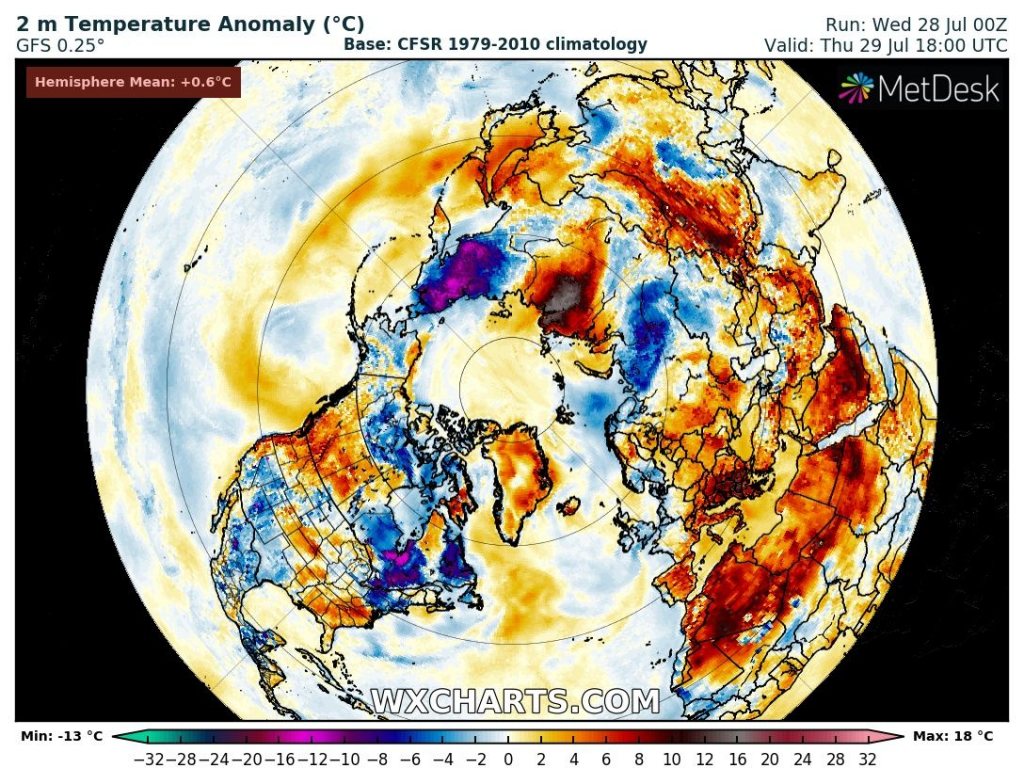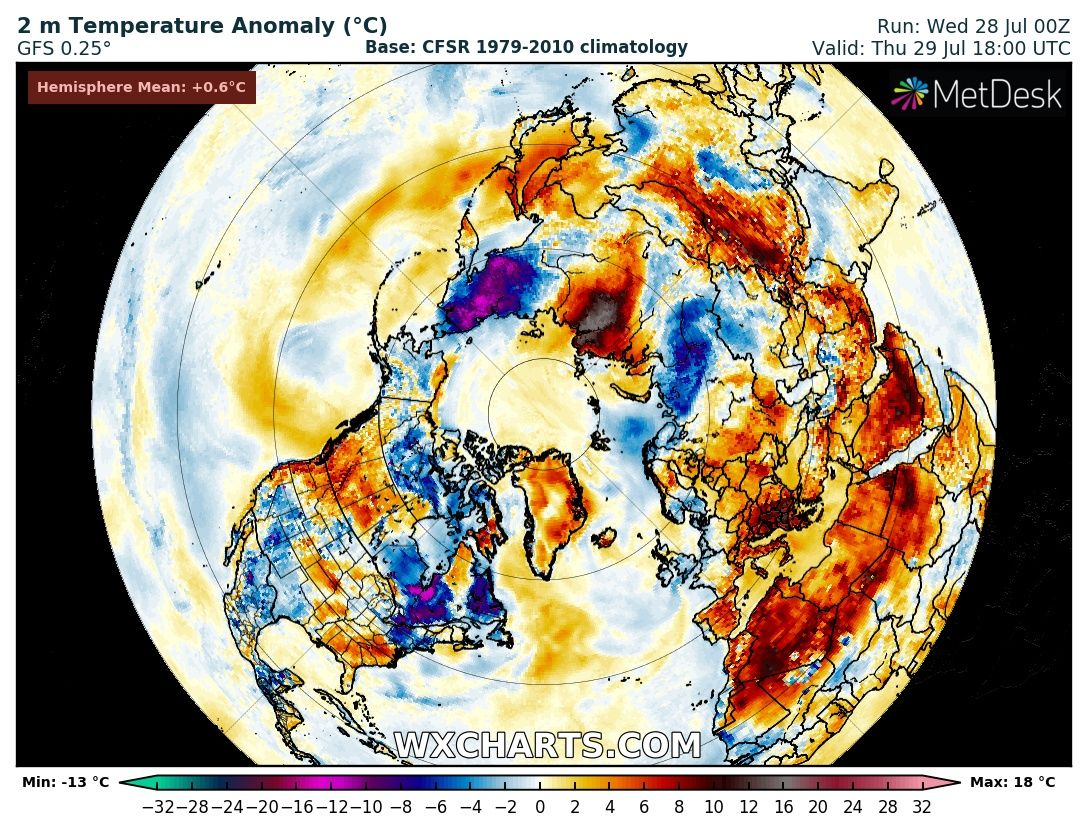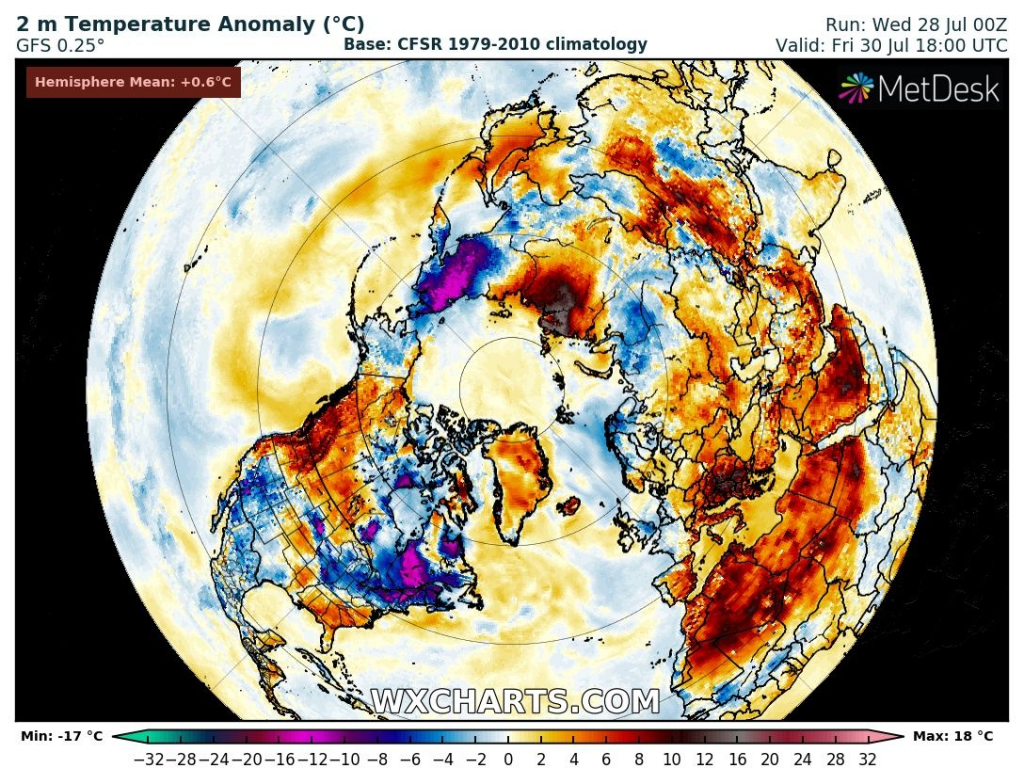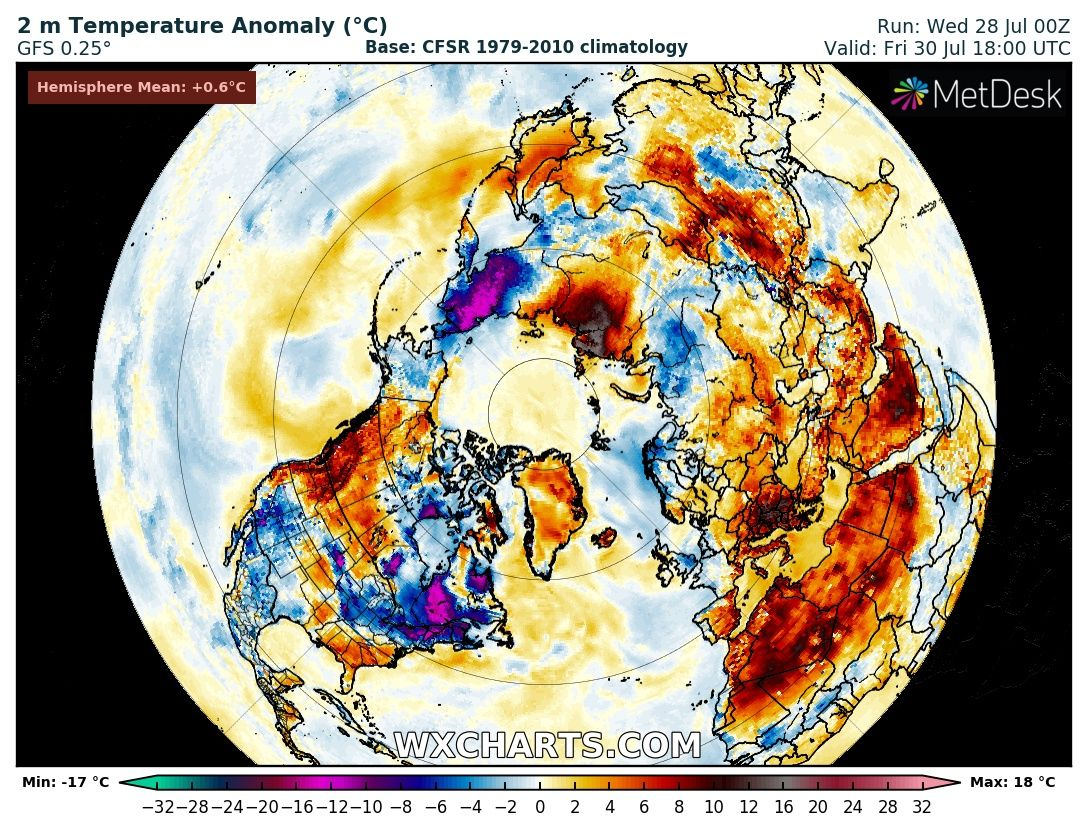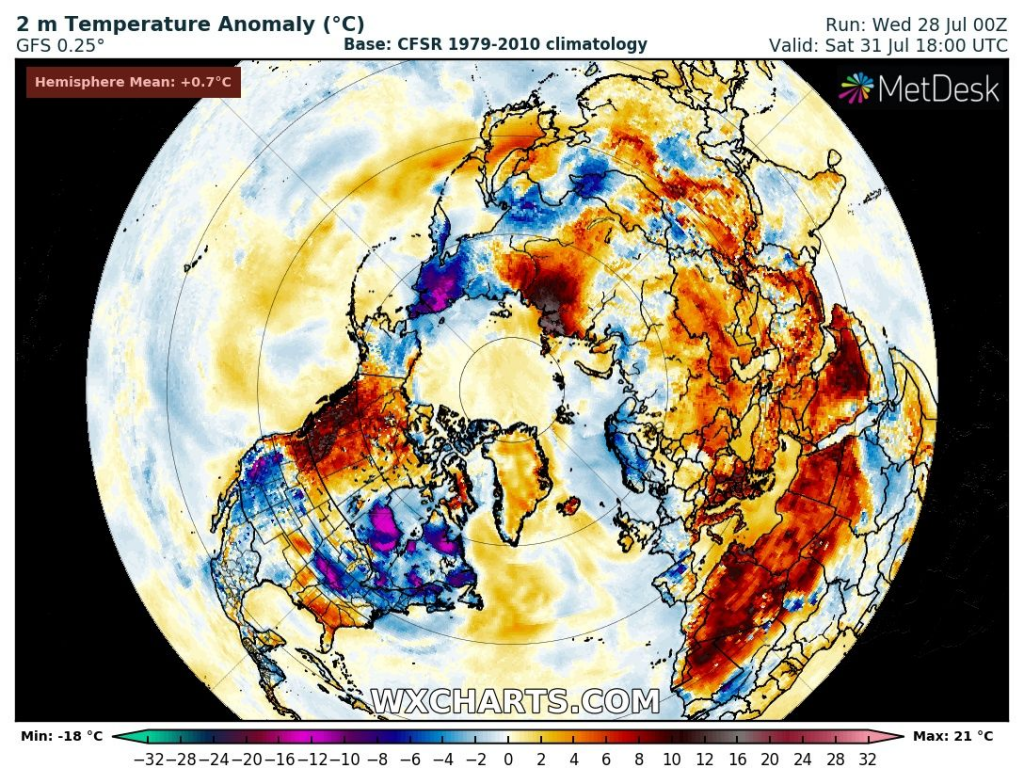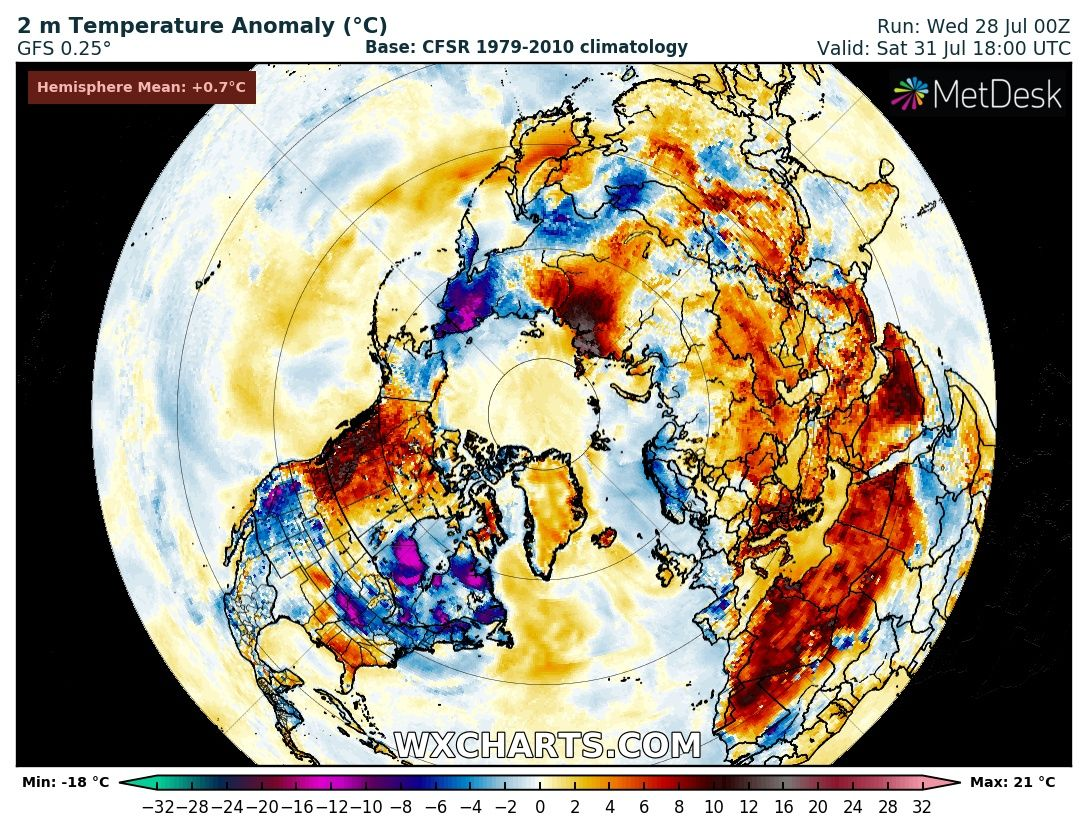 Source: wxcharts.com