Horrifying footages! A bus carrying church choir to a wedding swept off a bridge, 33 killed!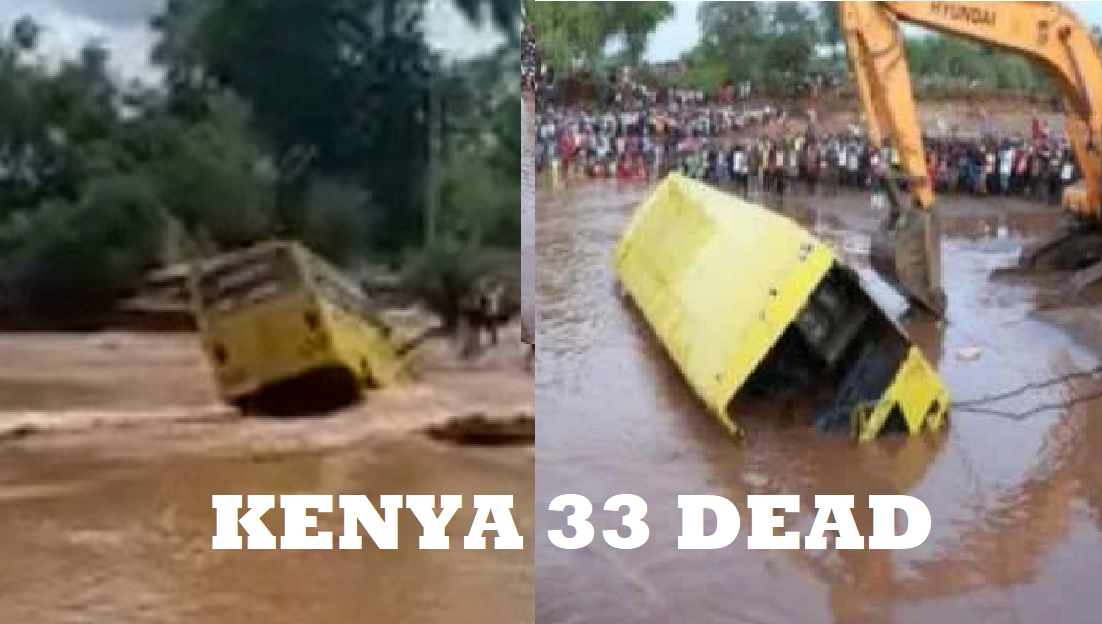 A horrible video! /Tweet below/
A bus full of people during local floods in Kenya swept off a bridge into a raging flood!
The bus was carrying the church choir to a wedding, unfortunately, a celebration had a tragic end before its beginning.
Maximally 17 people have survived, and 33 people died.
An incident happened over a bridge within the Enziu River, 125 miles east of the Kenyan capital, Nairobi.
President Uhuru Kenyatta despatched his condolences to the households of the victims and urged Kenyans to be cautious on roads through the wet season. according to jeguru.com.
Uncommon heavy rains were bothering many parts of Kenya in the last days.
In the next period, until Christmas 2021, heavy rains will shift above southern Kenya, but strong storm activity is forecasted in South Africa, Madagascar, and a wider Congo region including Angola, too.
In the first half of Summer 2021/2022 however, negative IOD, with a weaker Cyclone Season is forecasted, while the second half of summer is forecasted to bring even stronger rains and stormy in many east- and south-African countries.
A seasonal forecast for Africa you will find here: https://mkweather.com/winter-and-summer-2021-2022-forecast-for-africa/.