Third major floods in Iran for last 2 years hit minimally 8 provinces and 51 cities in Bushehr, Fars, Golestan, Ilam, Khuzestan, Kohgiluyeh, Boyer-Ahmad, Lorestan, and Qazvin.
In Dashtestan, Busher province, has fallen 160 mm of rain only for few hours and not only this city has experienced with devastating floods during last days.
The worst situation was around Sunday, 6. December 2020 - many videos with this date have appeared on Youtube, with several really horror filmed moments.
On the first video, cars on a highway are carried by extreme flood wave, on the second video, devastating stream of water is filmed and on the third video, overturned car is quickly moving in floodwater. Next several videos catch compilations of flood moments from Iran.
According to International Exchange Site, 103 mm fallen in Rasht, 67 mm in Anzali, 64 mm in Shiraz and 55,8 mm in Gach Saran Du Gunbadan on Sunday, 6. December 2020.
The worst situation was mainly in southern Iran, 7 people has been killed.
According to forecasts, severe storms are expected until 24. December in western and northern Iran, many parts of Iraq, Syria, Lebanon and Israel.
Countries in Middle East are fighting with COVID-19, too and Iranian government is criticized for slow reactions to weather extremes in the country, what has initiated mass protests during last days.
If NAO index stays really below 0 until 25. December, as we mentioned in previous article, floods should appearing in Mediterranean and parts of Middle East up to New Year 2021, while all low-stormtrack cyclones won´t shift eastward.
Then, AO+/NAO+ is probably scenario in January 2021. with dry and hot weather in the region.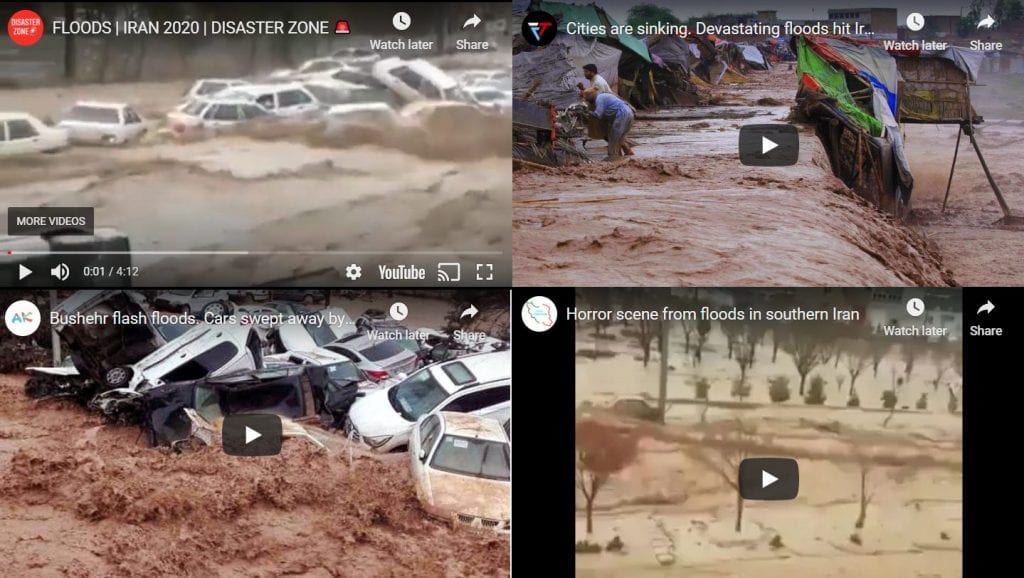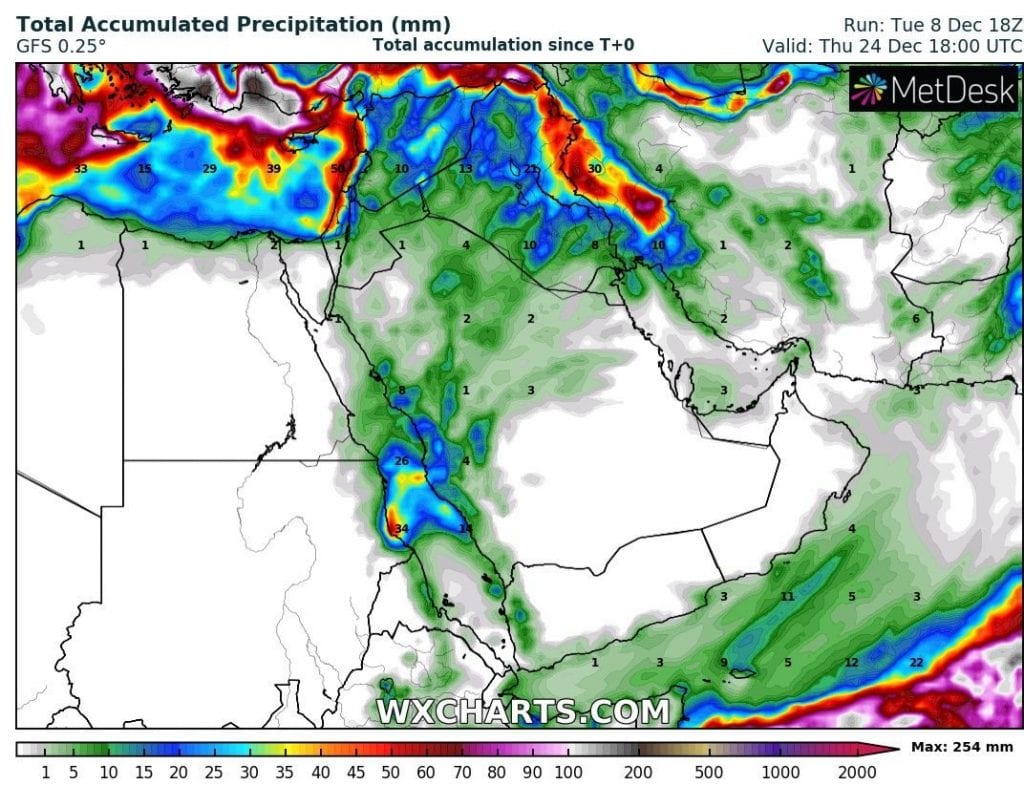 Read more:
(Visited 46 times, 1 visits today)