In last October 2020 days, tropical temperatures over +30,0°C hit parts of Georgia and first November days have brought last summer days (+25,0°C) of the year 2020.
Last week, very cold air has flown over warm Black Sea coast in Georgia – coastal areas reported maximum temperatures only around +10°C, while Black Sea waters were very warm, almost +20°C.
These conditions helped on Thursday, 19. November to create several waterspouts and tornadoes in Abkhazia and Sochi region, southwest Russia.
Several tornado events has been reported from Italy, Greece, Turkey and Cyprus last 7 days too, but any with strength of F0, F1 or higher.
As we should notice, tornado events in colder air above northern and moderate parts of Europe in winter season are very rarely and currently, any reports from regions with northern latitude such as Sochi aren´t reported.
In Mediterranean, possible last summer days of the year occurred in November 2020 – until the Christmas colder conditions are forecasted.
In the warmest parts of European Mediterranean, summer days are possible in the middle of winter, rarely (Andalusia, Sicily, Greece), but near anticyclonic weather in very dry tropical air masses.
During the winter 2020/2021, tornado and waterspout event will be in Europe even more rare.
Infographics: ESWD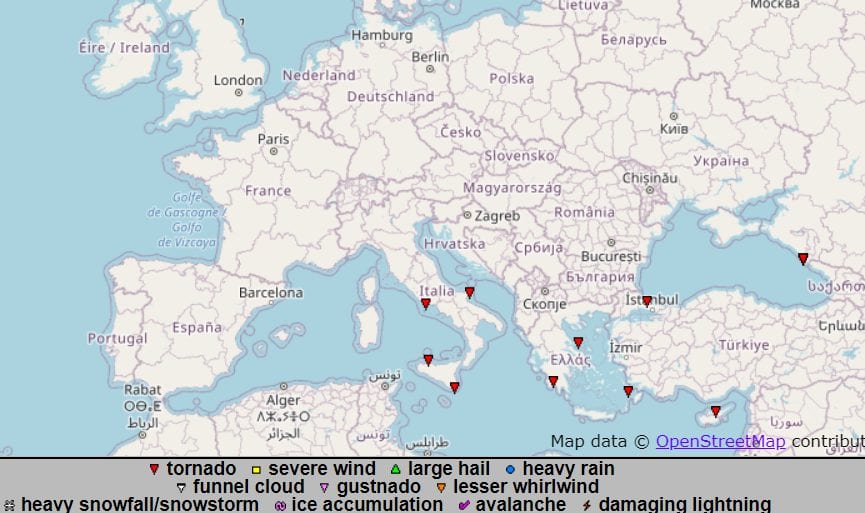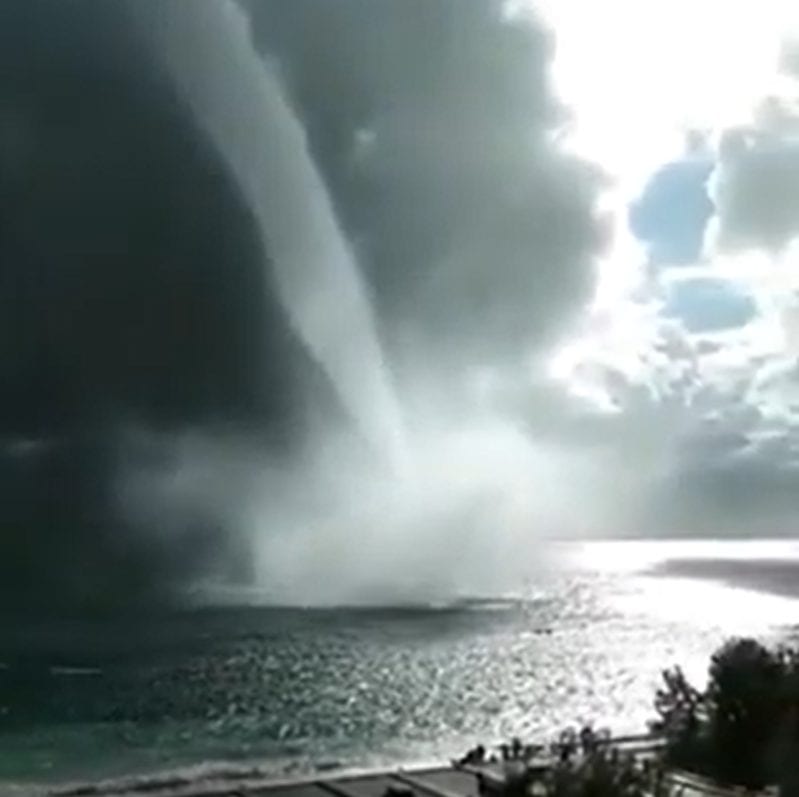 (Visited 36 times, 1 visits today)