NOAA December 2020 outlook for the USA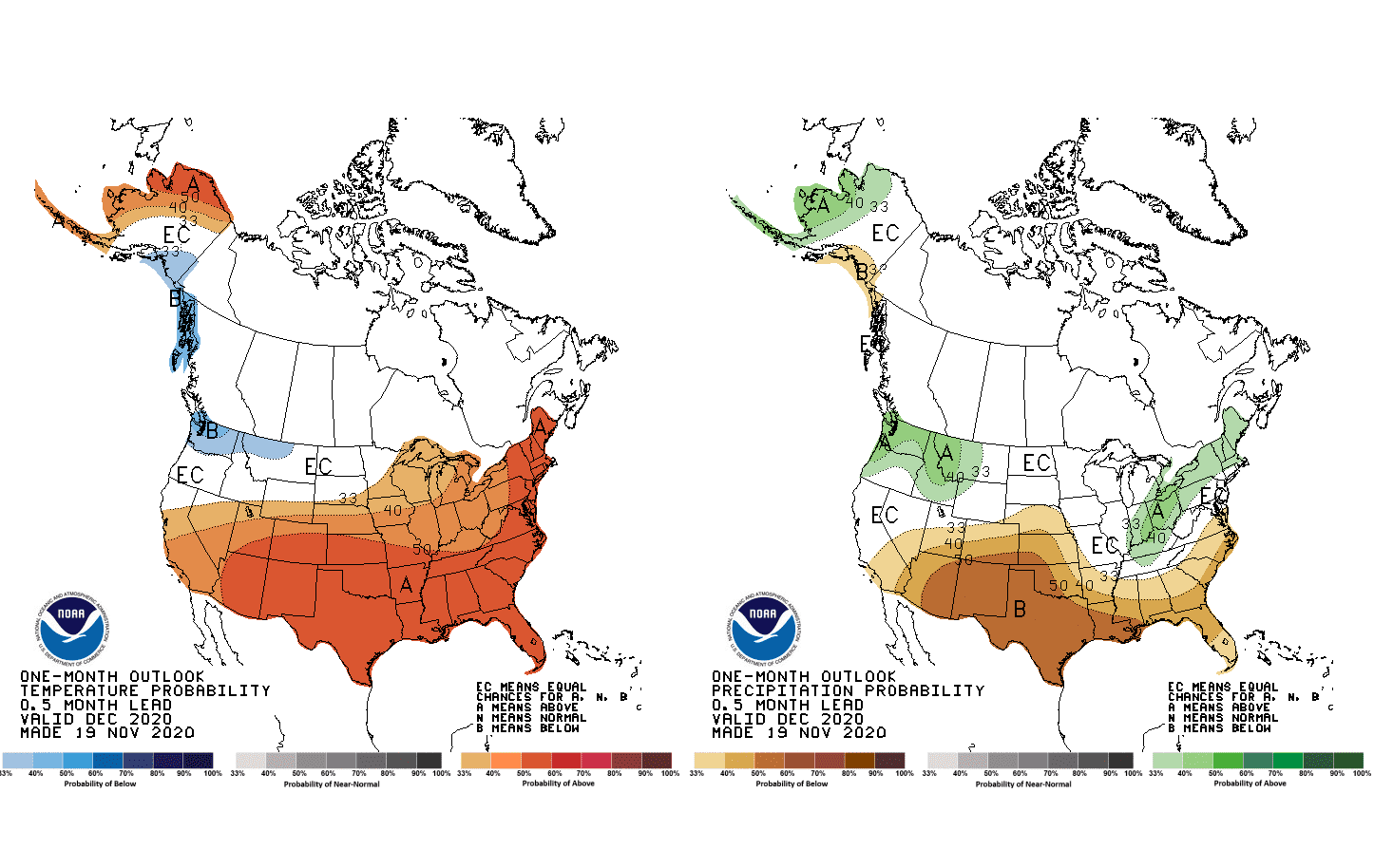 NOAA updated a monthly outlook and we can to look at forecast for December 2020.
Classically, such as during many La-nina-s, southern half of the USA will be very warm and dry – mainly Texas, New Mexico and Arizona, while in Nevada and California are expected better conditions in relation to wildfire season (less of drought, more precipitation, not so warm, but relatively colder).
La nina is bringing too rainy and cold conditions to northwestern USA and British Columbia, while northern Alaska should be wet and dry, but it is probably effect of Arctic Amplification.
Warm and rainy / snowy weather in Great Lakes region, part of Midwest and Northeast (and too the most densely populated regions in Ontario and Quebec) should be associated with expected neutral or negative phase of North Atlantic Oscillation (NAO-) according to rule: Colder Europe – Warmer and Great Lakes region or Warmer Europe – Colder Great Lakes region (the second for NAO+).
Florida is traditionally different – warm and neutral precipitation – maybe with the last tropical storm of the year!
According to 40- day MJO forecast, last tropical threats of the year should appear in Caribbean and southern USA around 30. November and 10. December 2020, with wet (green) phase of MJO.