November 2020 outlook for the USA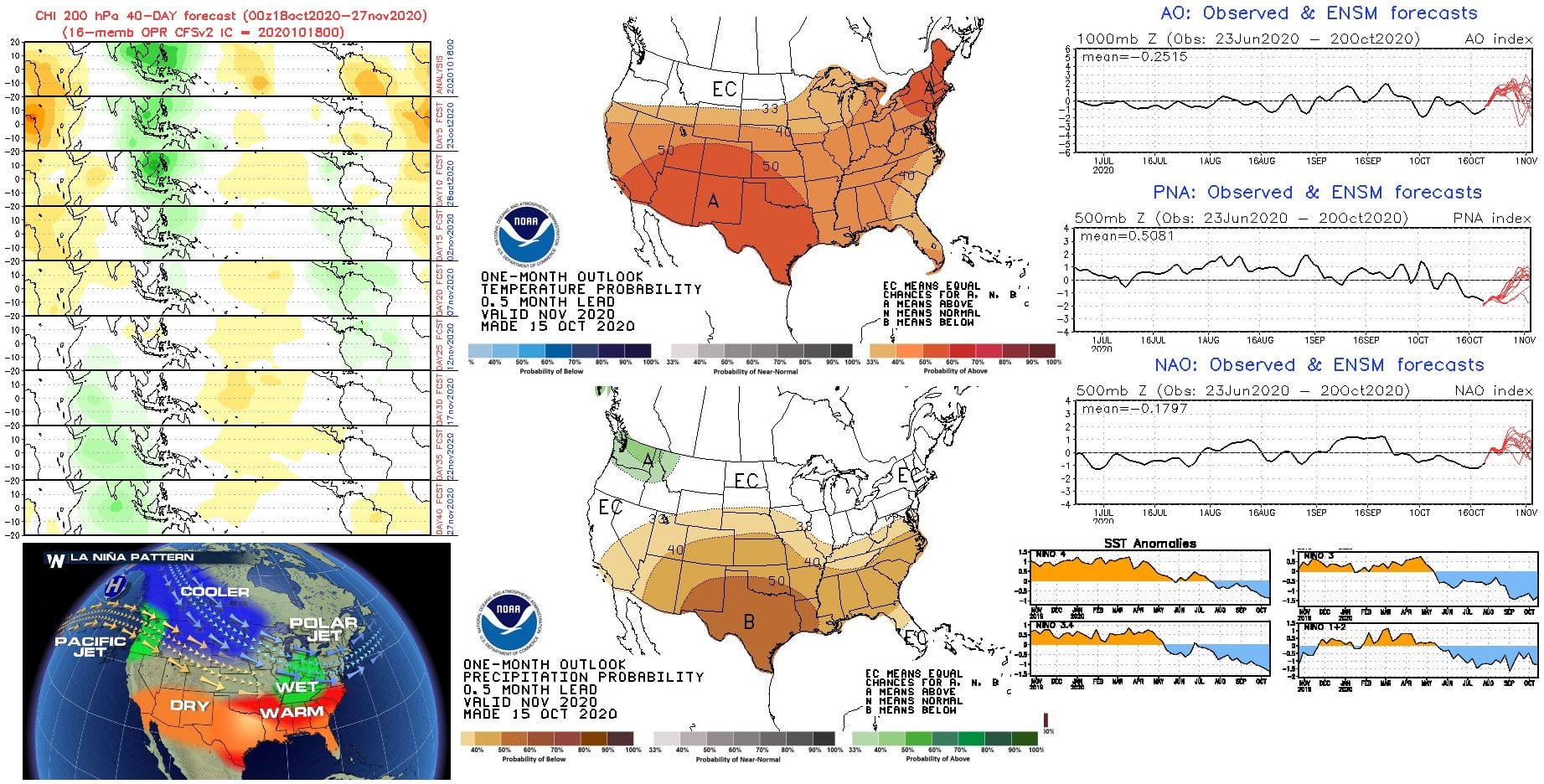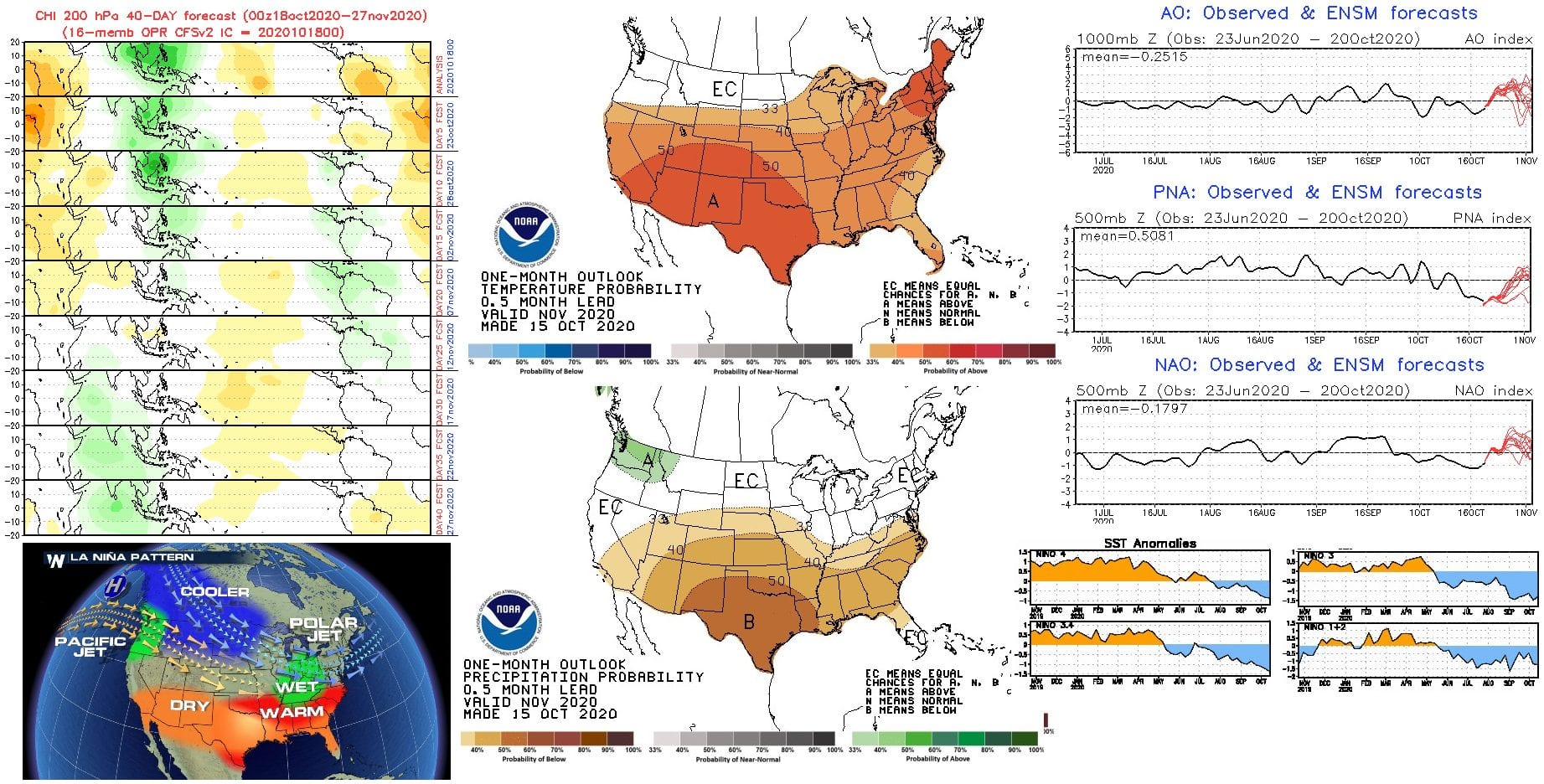 NOAA and Weather Nation has published an analysis of expected weather conditions in the USA in November 2020.
Main message of monthly forecast was, that incoming weather patterns in the USA will be very similar than usual behavior of circulation during La-nina phases.
During La-nina phases, wet conditions appear above Oregon and Washington and eastern Midwest, what should be reality during November 2020, too.
Same, southern USA are during La-nina phases very warm and dry, what correspond with forecast maps for November 2020.
With possible help of AO- phase in mid- and late- November 2020, mainly northern USA, Great Lakes area, Midwest and partially Southeast should have bigger chances for early cold Arctic blasts and simultaneously, Southeast should be place, where hit last tropical storms or hurricanes of Atlantic hurricane season 2020.
Persisting drought in Southwest will be linked with continuing of deadly wildfires.
At the start of November 2020, AO+, NAO+ and PNA+ patterns are possible, that according to NOAA predictions of MJO, wet phase over North Atlantic between 2.-17. November should return AO, NAO and PNA to their negative phases, with next tropical storms / hurricanes in North-American sector and next doses of Arctic air from Central USA to Central Europe.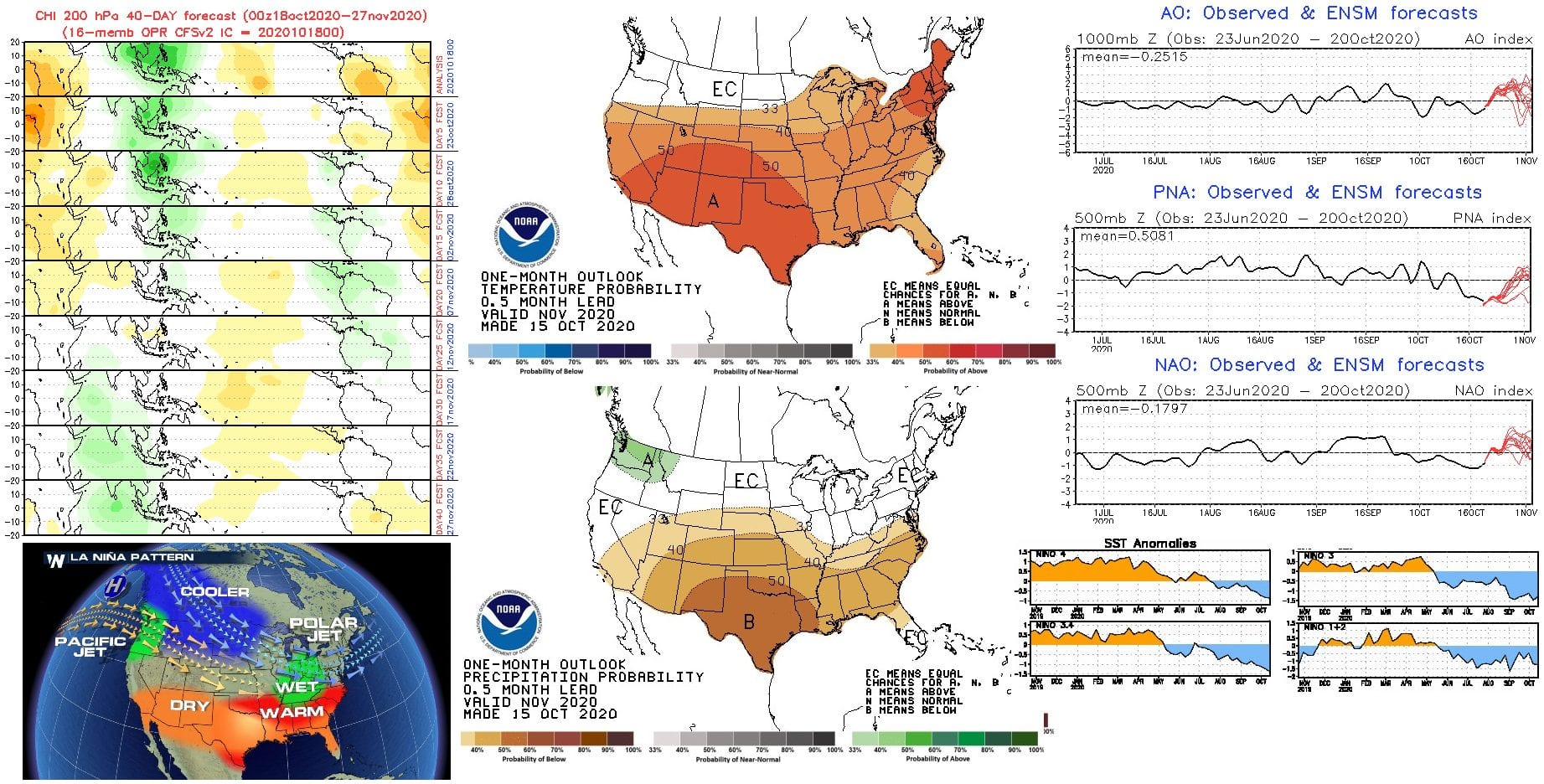 Infographics: NOAA, Weather Nation: