The second strongest November hurricane in all-time history of records from all Atlantic hurricane seasons, Hurricane Eta hit Central America in full power – nearing a hurricane Category 5 at the night from Monday to Tuesday, 2.-3. November 2020.
Before its shift above Central American land, Eta reached status of powerful Category 4 hurricane with sustained winds 150 mph / 240 km/h and wind gusts nearing 187 mph/ 300 km/h. Only 7 mph / 11 km/h have missed to reaching of Category 5 status shortly before its transition above continent.
During arrival to Puerto Cabezas, Nicaragua, Eta still was reaching Category 4 status (sustained winds 140 mph / 220 km/h and with gusts 165 mph / 270 km/h).
Eta is only 5th November hurricane since 1851, with strength of Category 4 or higher, thanks to unseasonably warm waters of Caribbean sea. Conditions for developing the system are still good in northern parts of Carribean and Gulf Coast.
Currently, 28th storm of Atlantic hurricane season 2020, Eta, is bringing extreme rainfall 20-30 inches until the end of workweek into Nicaragua and Honduras and severe rainfall is expected in Guatemala, Belize, El Salvador, Costarica or southern Mexico, too.
According to new materials, system will be shifting across Cuba towards Florida, where is extreme rainfall, between 10-20 inches regionally (250 – 500 mm) until 10. November 2020, forecasted, too.
It appears, that despite of weakening of the system to hurricane of a lower category, Eta should bring severe floods to parts of southern Florida too already at the end of current week and early next week (around Sunday – Monday, 8.-9. November 2020).
Disastrous impact of Eta in Central America will be documented, yet, after the whole expected rainfall and forecast for Florida will be updated on Mkweather, yet, until the weekend.
Infographics: tropicaltidbits.com, NOAA, wxcharts.com: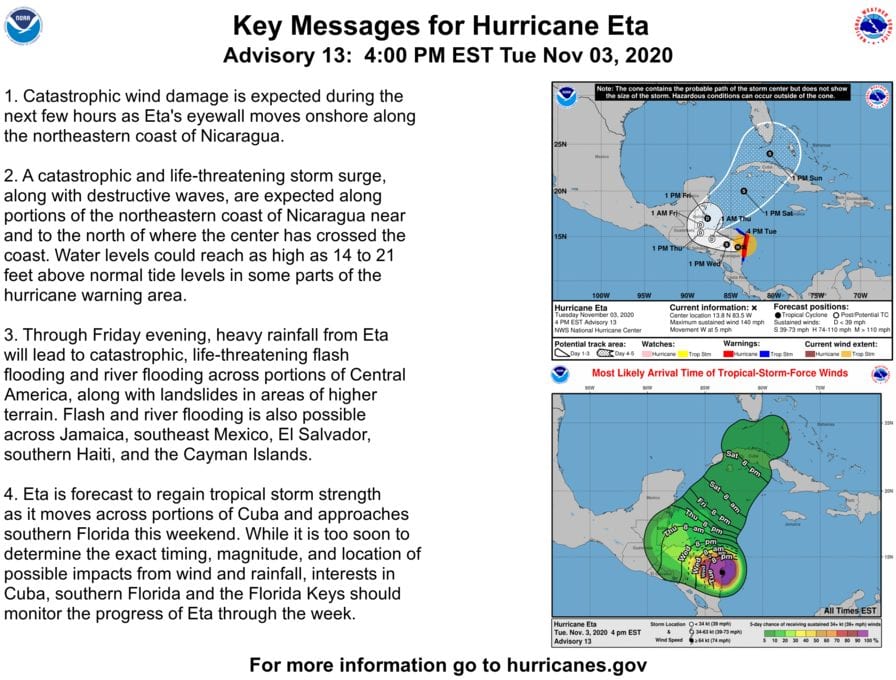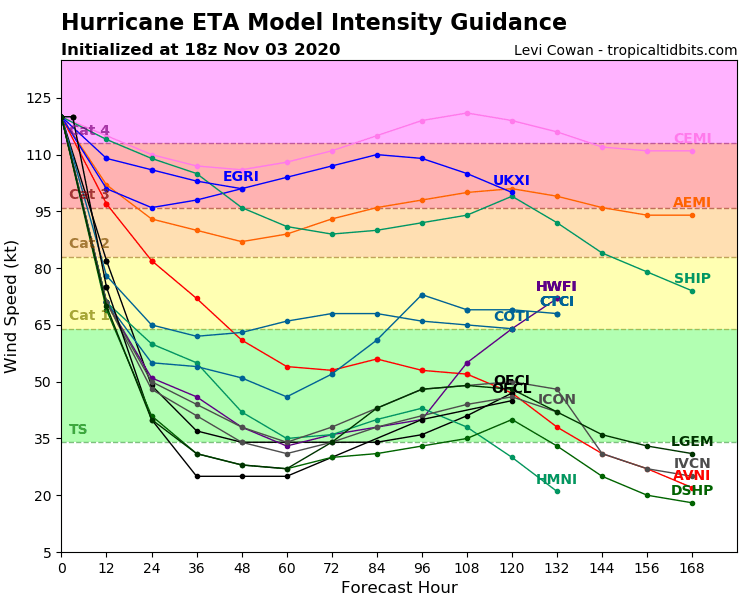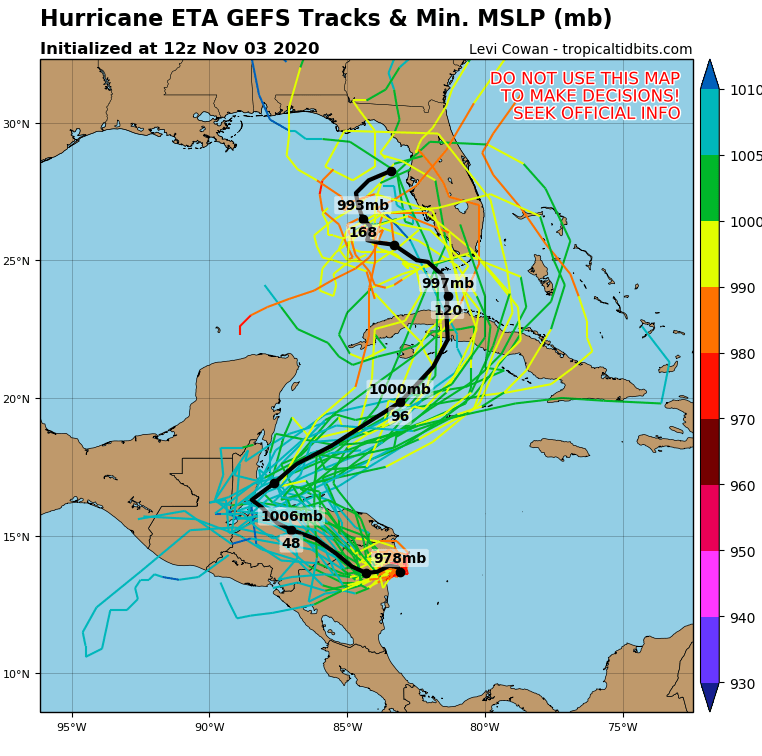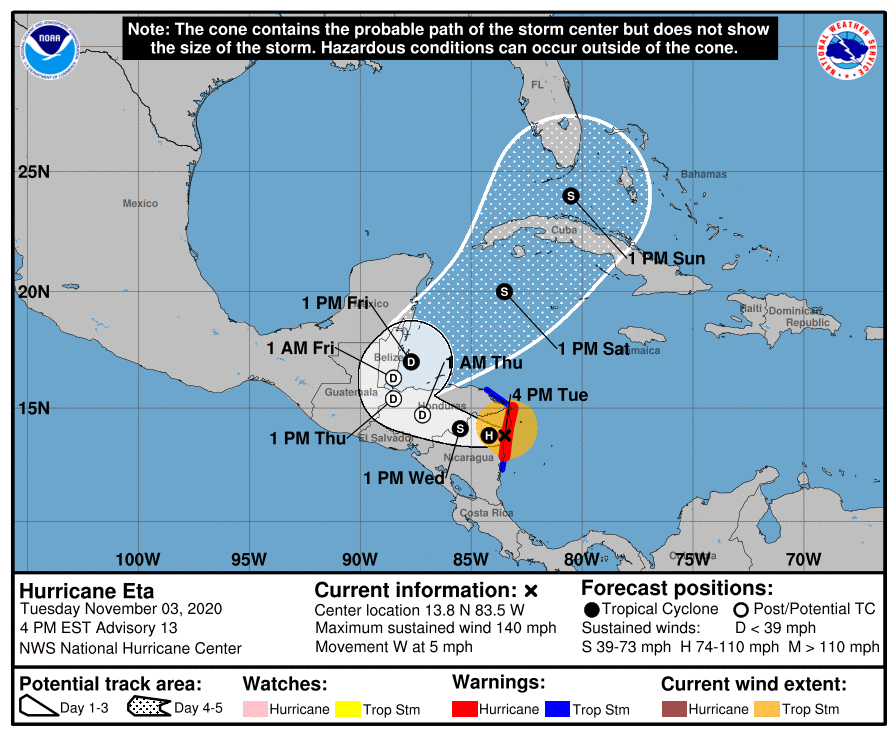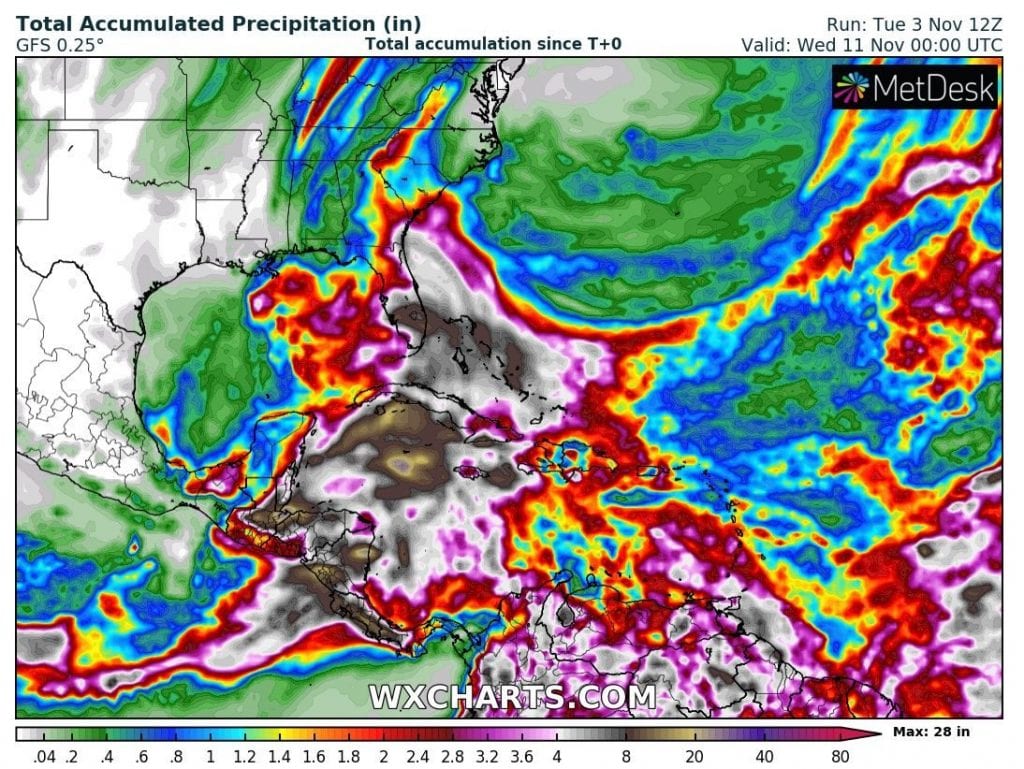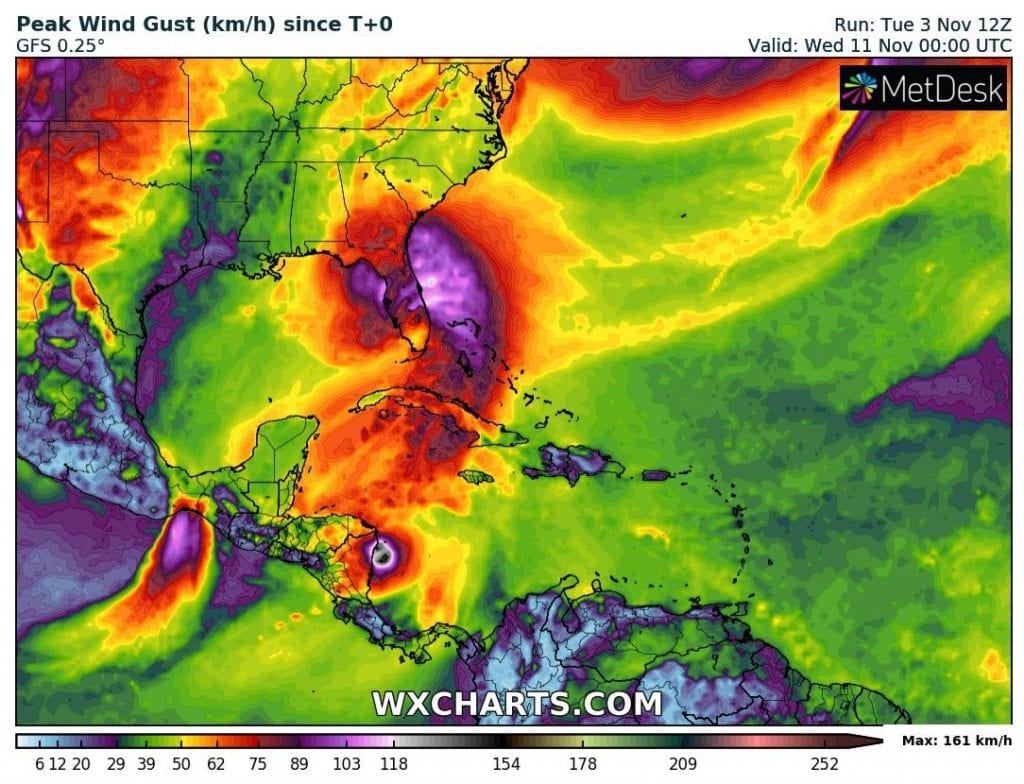 (Visited 41 times, 1 visits today)