Hurricane Henri hits Northeast, USA, and neighboring Canada! It makes a landfall such a hurricane in New York! The 1st hurricane in New England in 30 years!
The last of a trio (ex-)tropical storms and hurricanes affecting still parts of North America is Hurricane Henri.
Only before a few days was forecasted, that Henri won´t hit the USA and will be quickly shifting somewhere above the Arctic or Europe.
Forecasts have changed and now it´s clear that Hurricane Henri, Category 1 hits Northeast, the USA, in full power!
Moreover, parts of neighboring, easternmost Canada will be hit by Henri later, still with heavy rains and strong winds.
Henri such as a Hurricane Category 1 brings heavy rainfall into New York and it will be the first hurricane in New England in the last 30 years!
Hit will be mainly northeastern and neighboring Canadian coast, where floods and wind-related damages will appear already in the next days and hours.
The worst situation is forecasted around Sunday, 22. August 2021, when the storm reaches the coastal areas.
After Henri, relatively good conditions for the development of tropical storms and hurricanes will persist mainly above the Caribbean until cca 7. September 2021.
Above-average Atlantic hurricane season 2021 is forecasted and it will be peaking probably in October 2021, after a possible neutral phase of MJO around the middle of September 2021. In October, NAO- / AO- are still possible.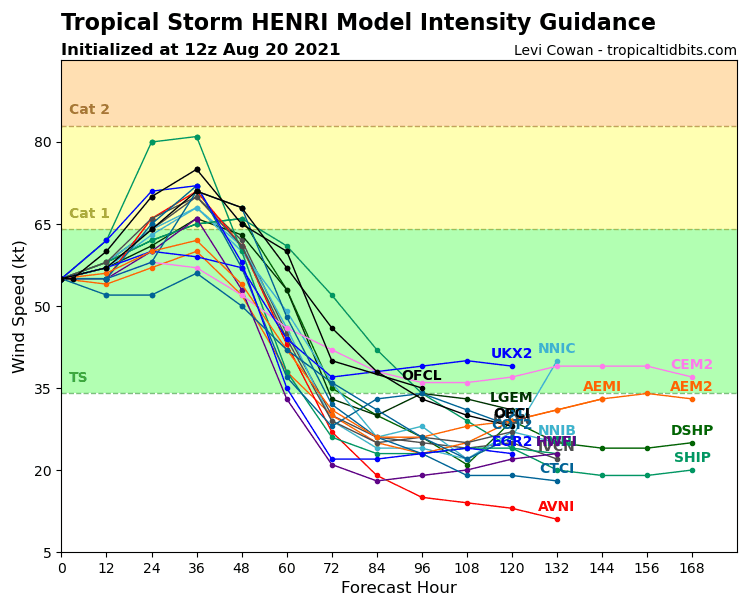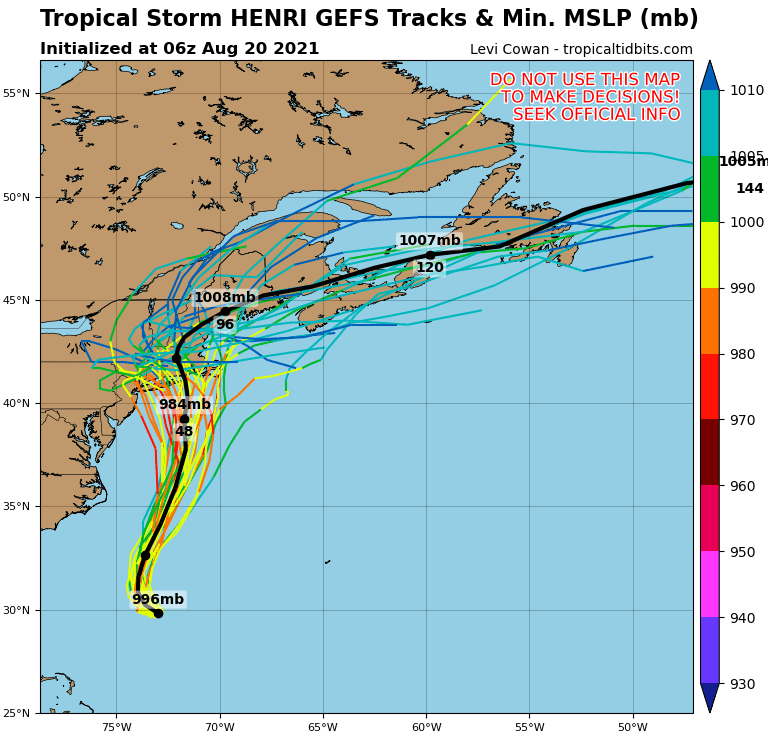 Source: tropicaltidbits.com