Iota is currently moving towards the coasts of Nicaragua and Honduras and according to Key Messages from NOAA, it is needed to be prepare for catastrophic winds and catastrophic impacts of a major hurricane mainly in Nicaragua, Honduras and Guatemala, but too with possible deadly conditions in El Salvador, Belize, southern Mexico, Costa Rica, Panama and northern Colombia.
Currently, Iota such as Category 1 hurricane reaches 115 mph / 185 km/h wind gusts, but until Monday´s evening, gusting up to more than 300 km/h is forecasted!
Beside of devastating winds, rainfall around 1 000 mm is expected in parts of Central America, mainly in Honduras, Nicaragua and Guatemala.
Previous hurricane, Eta, Category 4 brought 292 killed or missing from Colombia to North Carolina, USA, with the most dead in Central American countries.
This unhappy scenario should repeat near Iota, if preparedness will be underestimated.
Not only direct impact to lives, property and ecosystems, but too significant impact to economy is for Iota (such as near Eta) forecasted, with severe damages in agriculture, which presents a substantial part of the economy of Central American countries /https://mkweather.com/2020/11/15/more-expensive-coffee-half-of-banana-production-destroyed-effects-of-hurricane-eta-and-iota-in-central-america//.
On Monday, evening, we will see the first catastrophic impacts of one of the strongest hurricane during the most powerful Atlantic hurricane season in history - 2020. Mkweather will bring videos and fresh news about measured wind gusts and later rainfall.
Infographics: tropicaltidbits.com, wxcharts.com: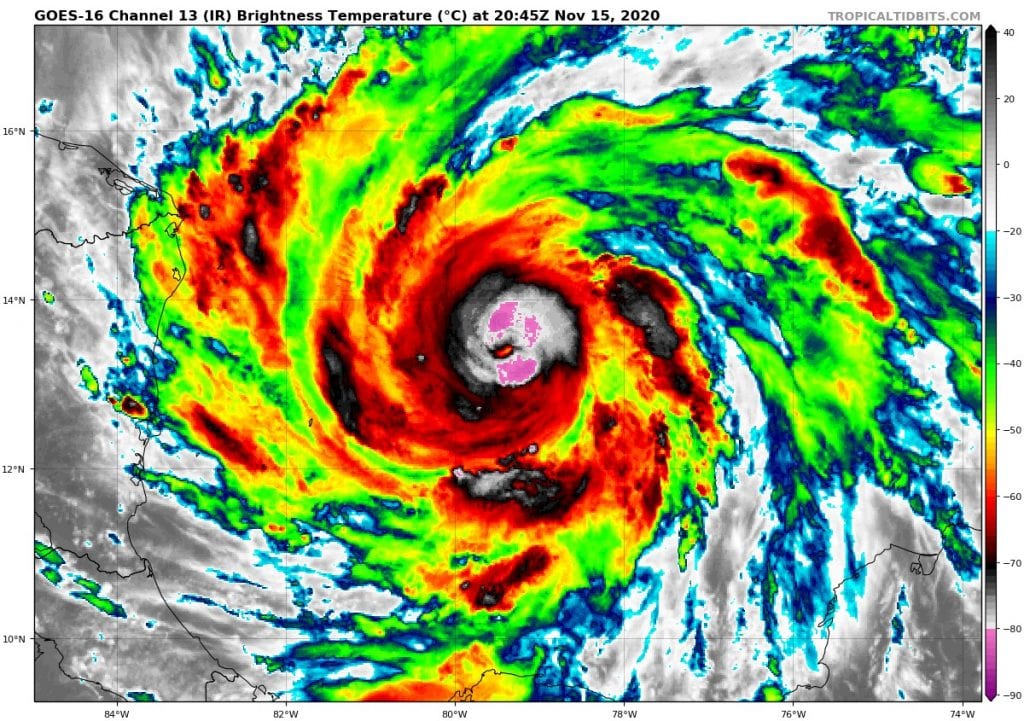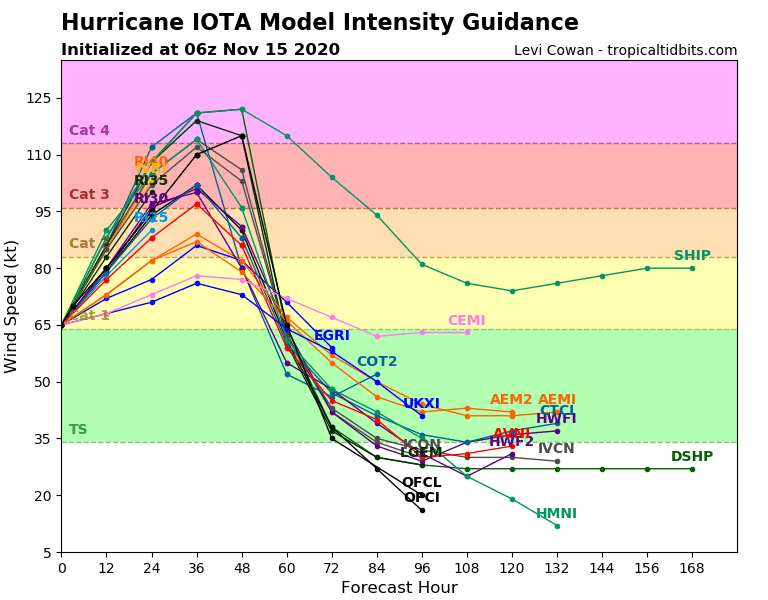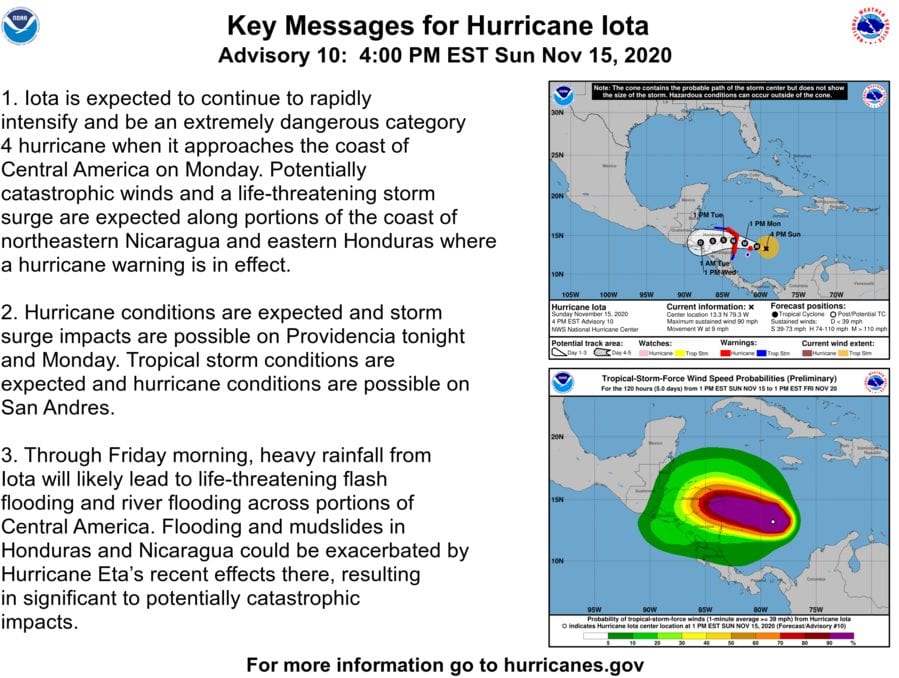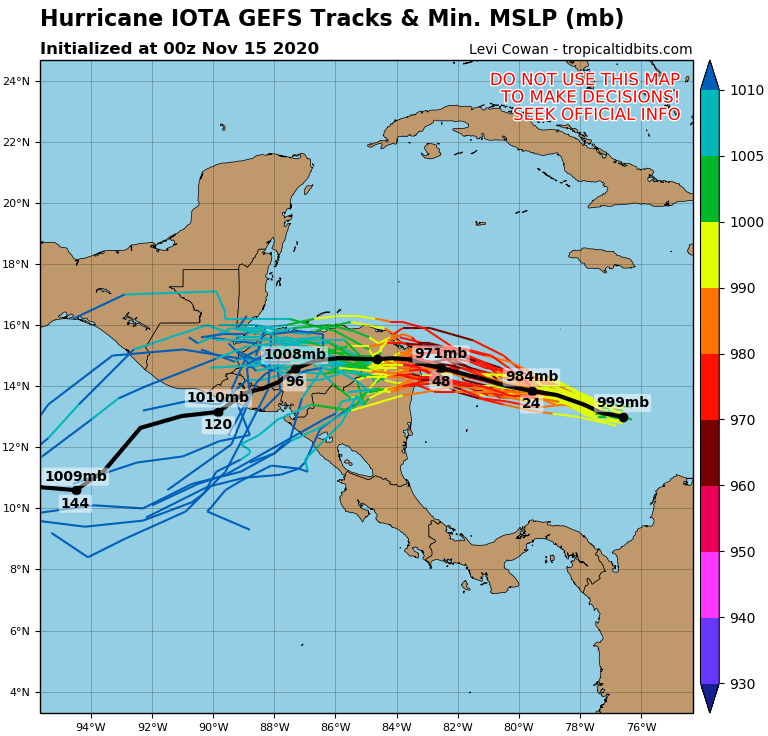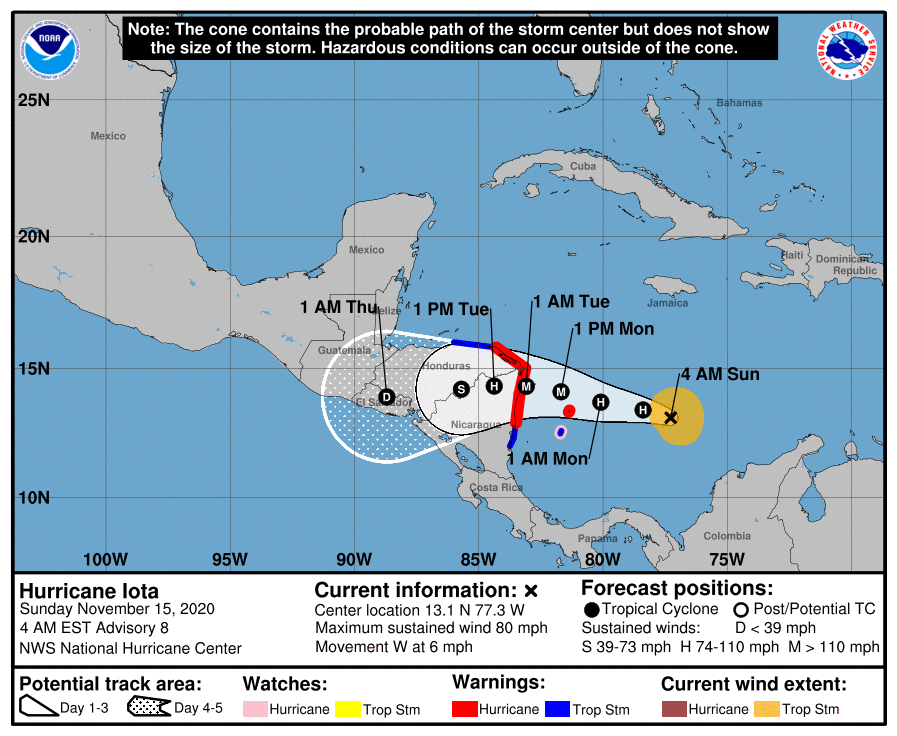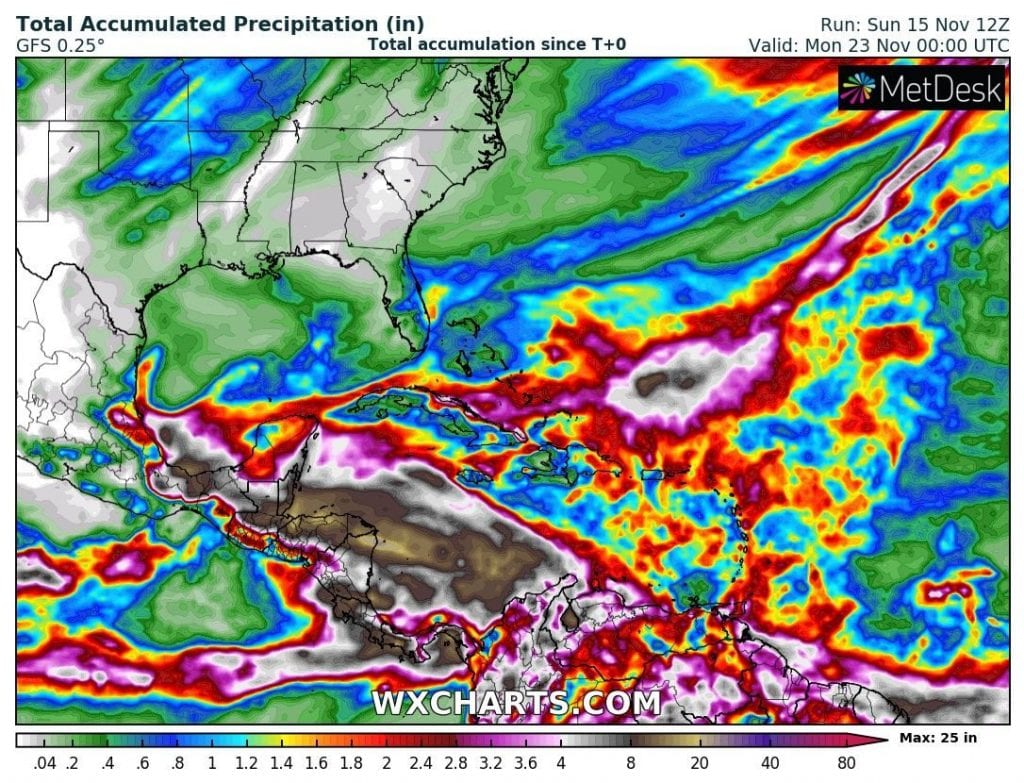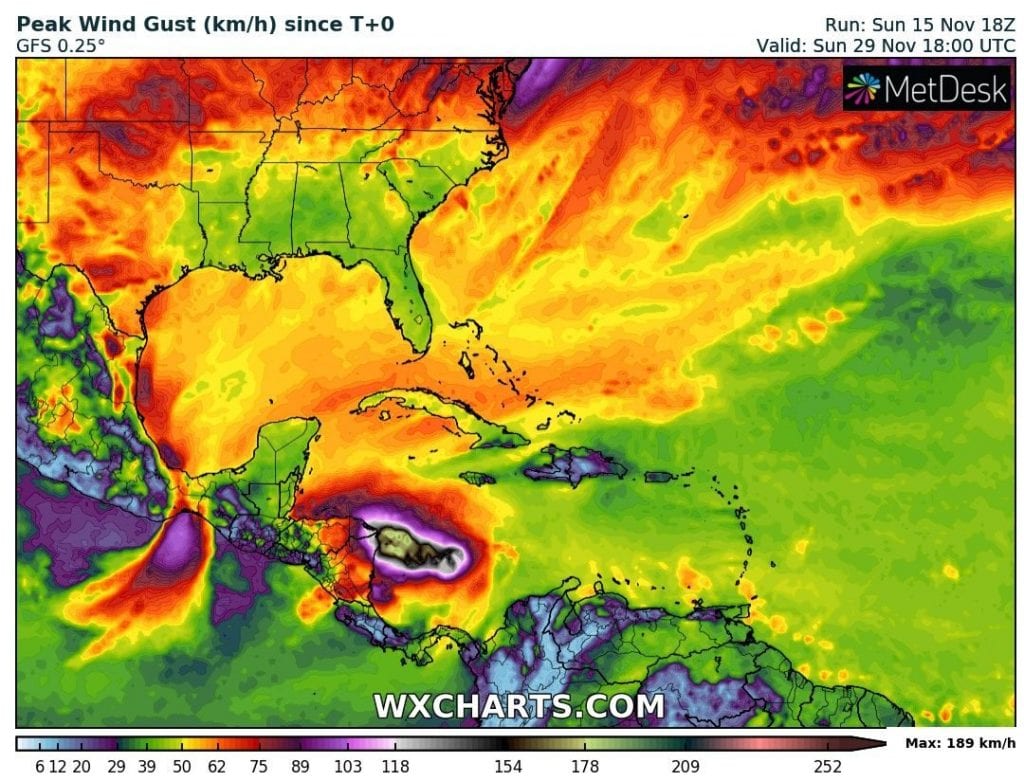 Read more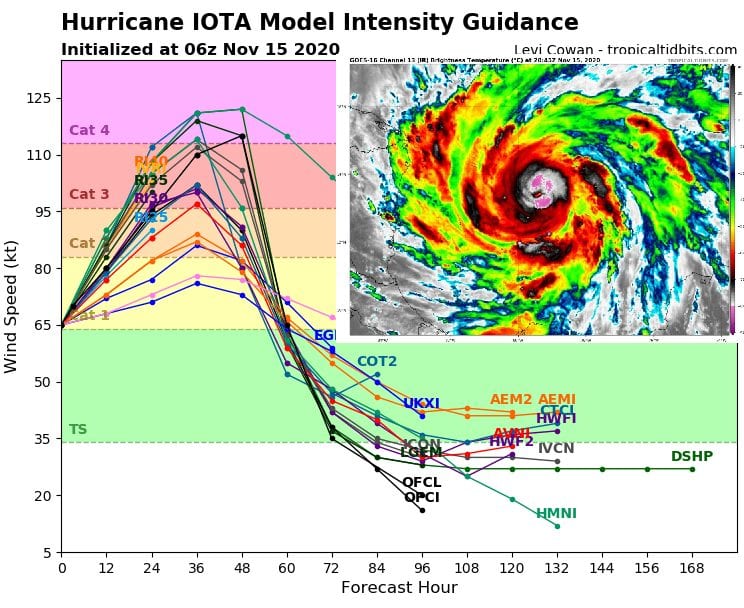 (Visited 38 times, 1 visits today)