Hurricane Teddy reached over Atlantic strength of Category 4, hit Little Antiles and Bermuda, where left 2 dead, and continues on the way northward towards Nova Scotia and New Foundland, with gradual weakening.
Teddy hits Nova Scotia in Tuesday morning and New Foundland in Tuesday evening as a tropical storm, with possible rainfall up to 7 inches (175 mm) and wind gusts up to 160 km/h.
Strong winds associated with hurricane Teddy are / will be linked with rough seas across all East coast of US.
With hurricane Laura, they are the only major hurricanes of the Atlantic season 2020 (Cat 4). Together, 8 hurricanes and 24 tropical storms has occurred until 22. September 2020 and the next systems over Atlantic are under watch.
It is hyperactive hurricane season - previous the strongest hurricane season, 2005 had the same number of tropical storms more than a month later, after 20. October.
Until 6. October, any major hurricanes (Cat 3+) aren´t for now expected over territoty of US, but tropical storms, weaker hurricanes and strong hurricanes above the ocean are possible with increased frequency.
Hurricane Teddy highlights from https://www.theweathernetwork.com:
Storm may be post-tropical prior to reaching land, but still feature tropical storm-force winds and torrential rains
Impacts begin in earnest Tuesday morning for Nova Scotia, by Tuesday evening for Newfoundland
Impacts wind down Wednesday afternoon for Nova Scotia and eastern Newfoundland, overnight Wednesday for western Newfoundland
How to prepare yourself and family before a tropical storm /https://nnpress.ca/:
enough food and water for 72 hours
monitoring local media outlets for updates
securing gates, doors and windows
moving yard furniture and securing trash cans, hanging plants and anything that can be picked up by wind
checking radio batteries
filling vehicles with gas and parking them away from trees
keeping pets inside
moving any type of watercraft to high ground
ensuring the safety of you and your family
checking on neighbours
if the power goes out, do not leave candles unattended
Infographic - hurricane Teddy: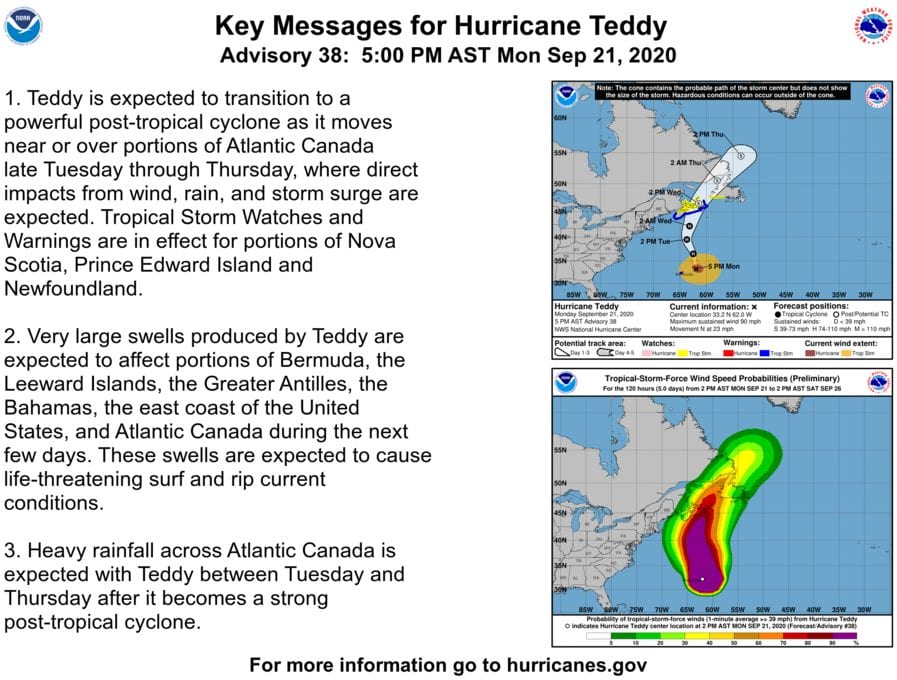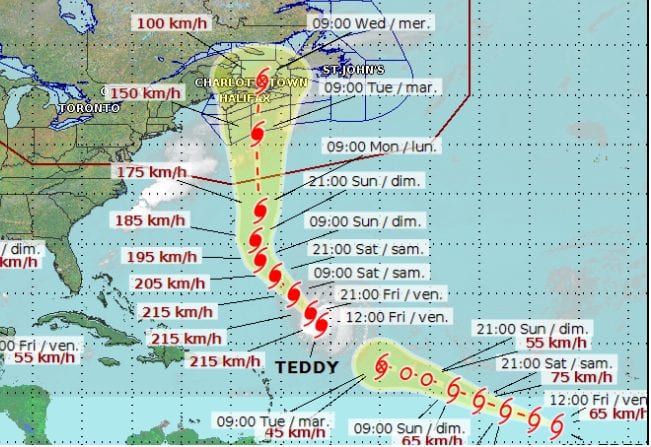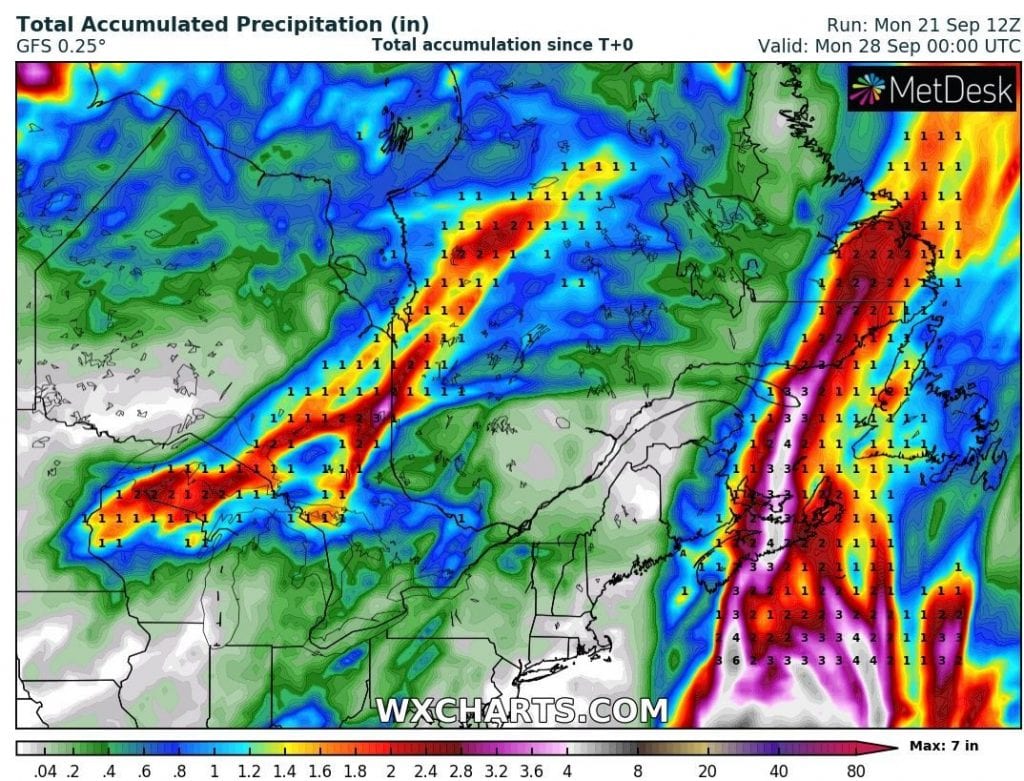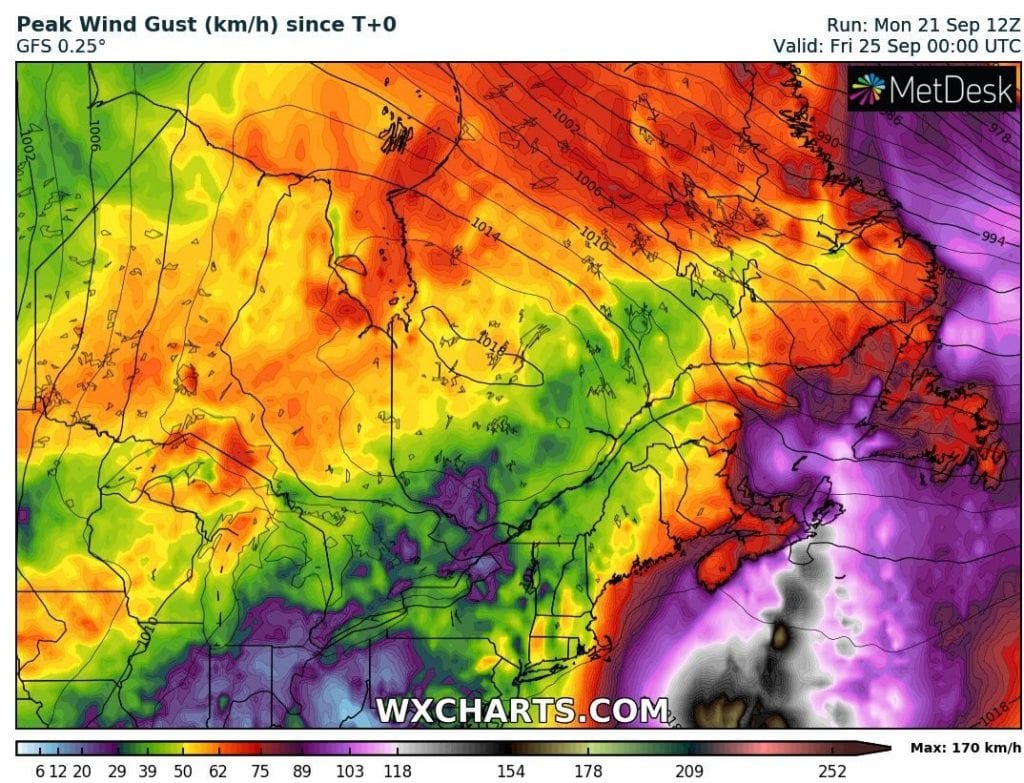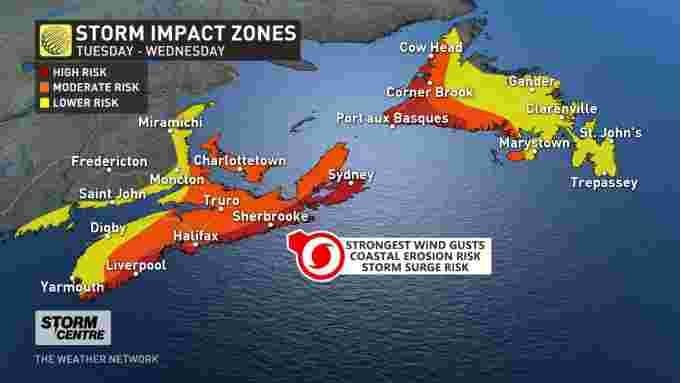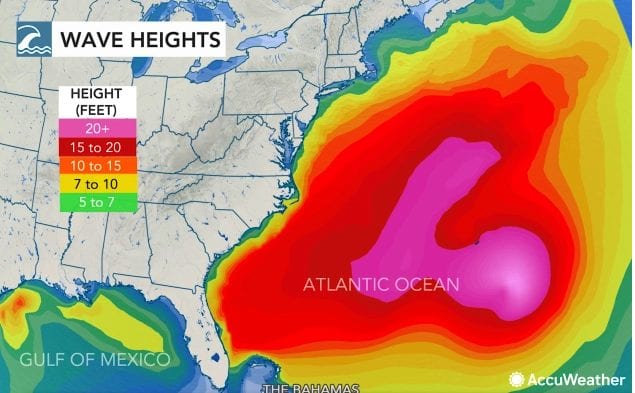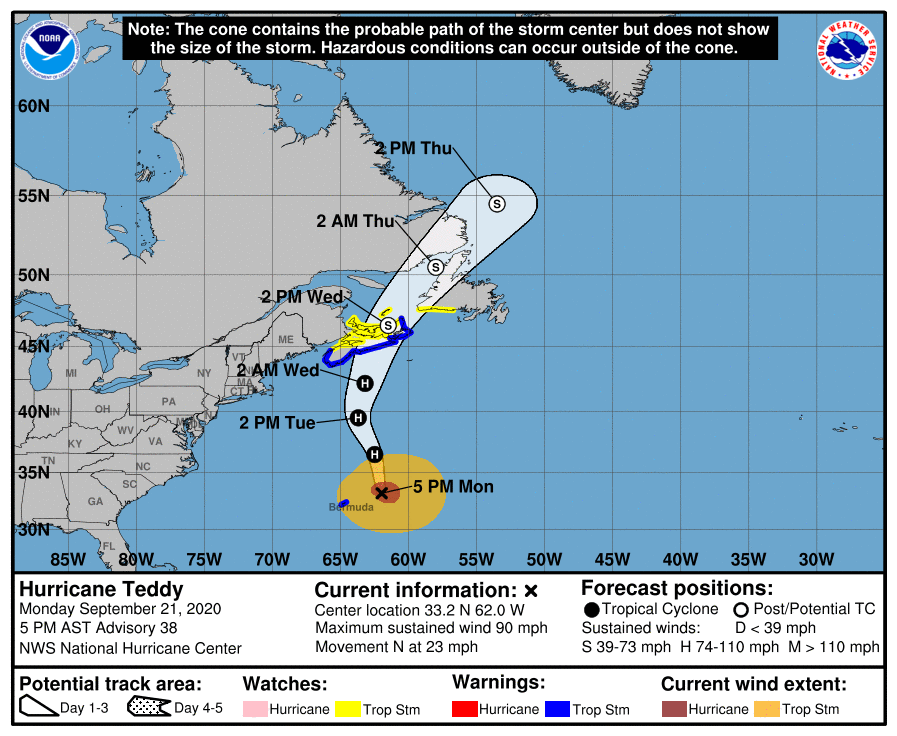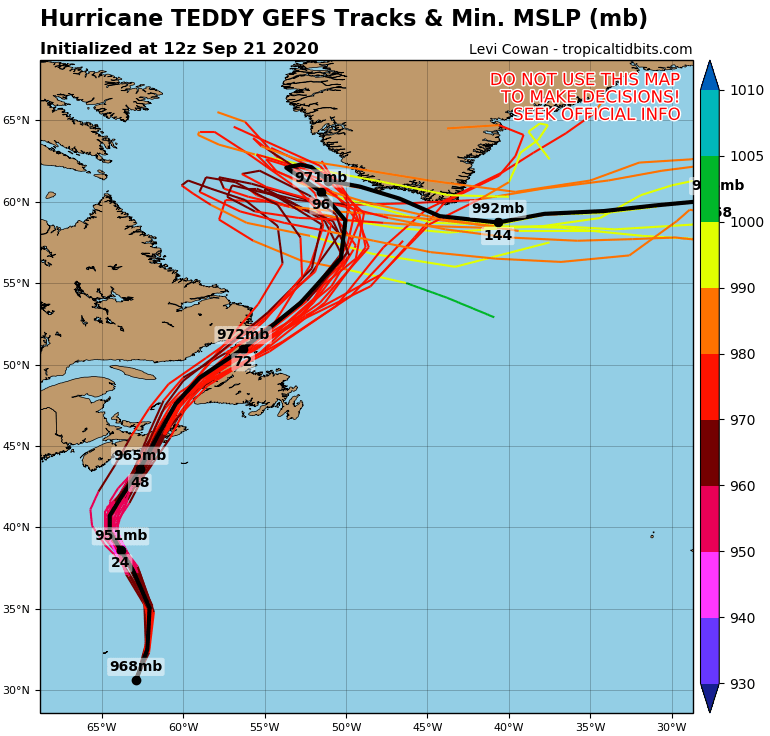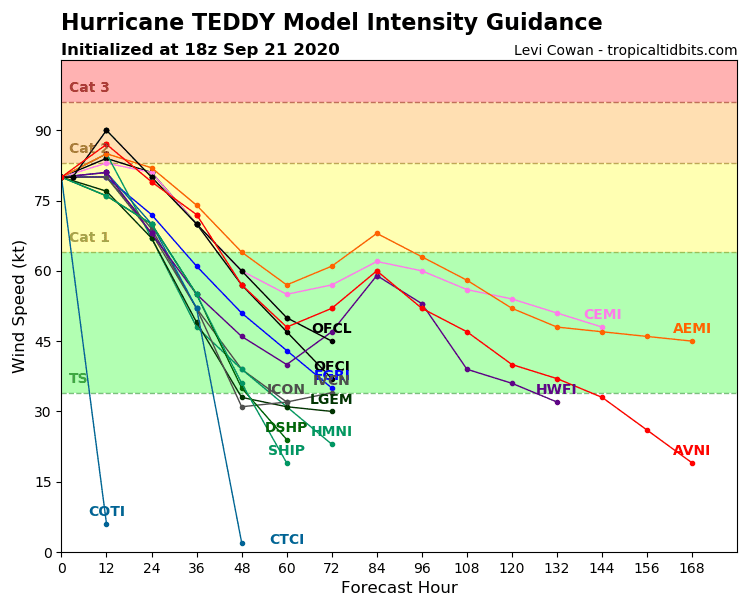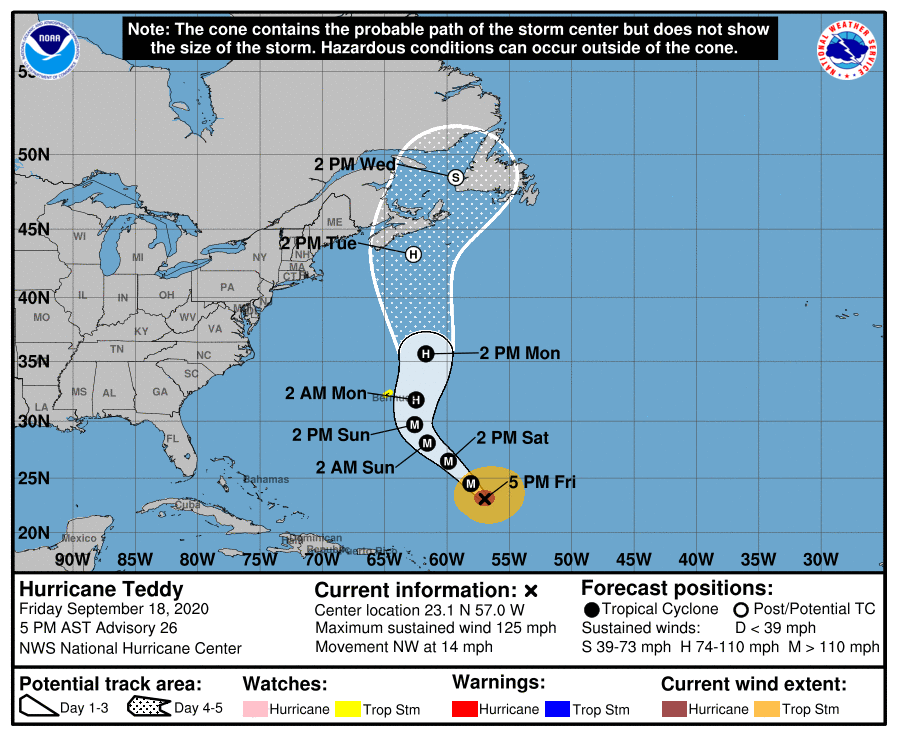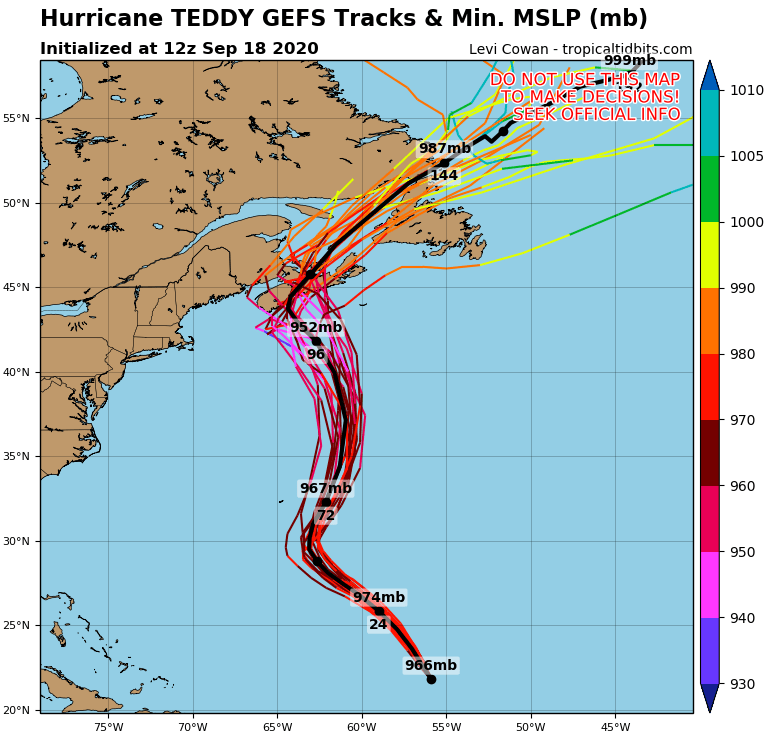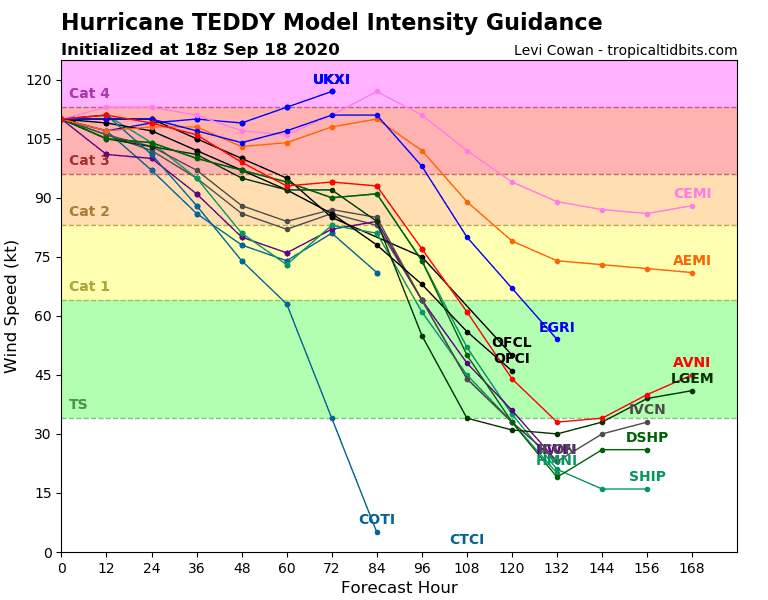 (Visited 32 times, 1 visits today)