India with very bad air quality and cold extremes: A winter COVID-19 crisis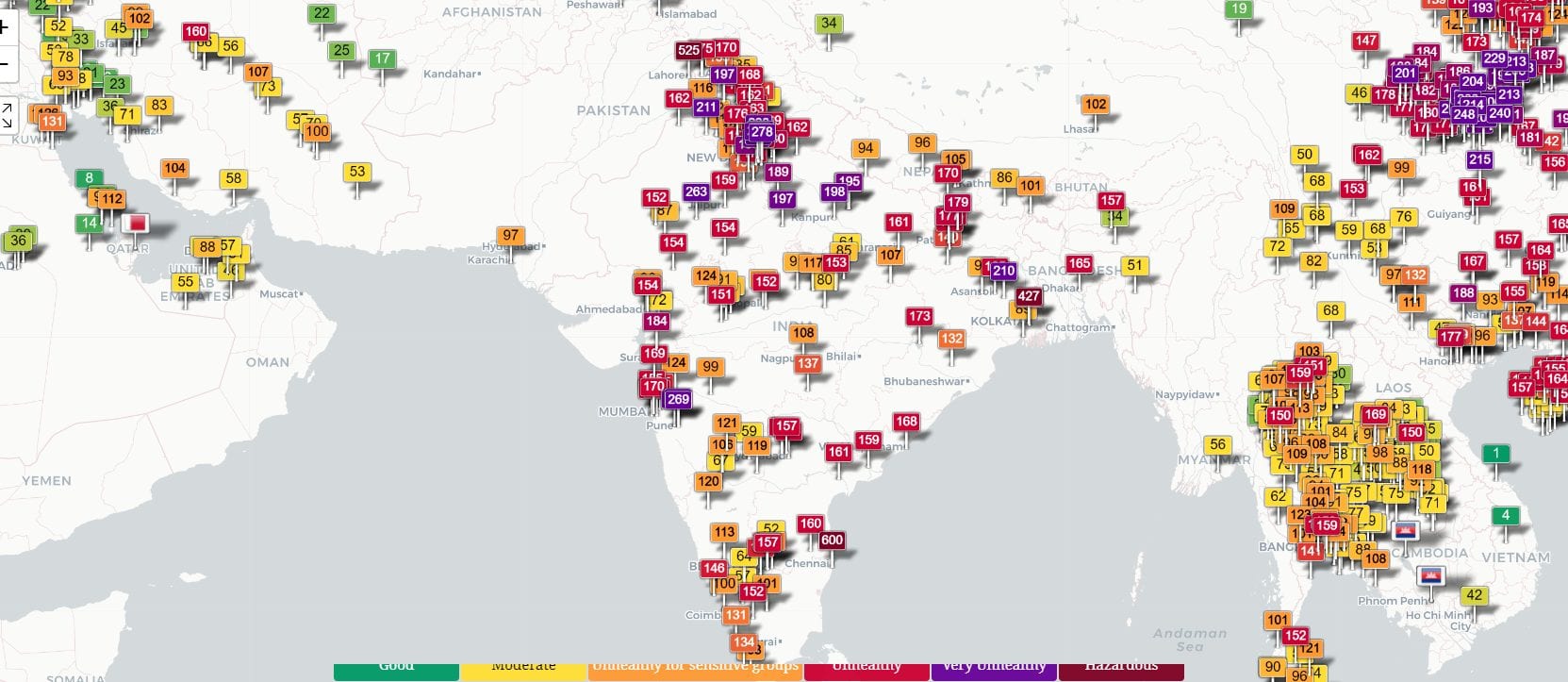 Although in many parts of India, in 2020, for the first time people have seen Himalayas, thanks to better air quality, extreme economy shrank around -24% was observed in the second 2020 quartal (April – June 2020) with additional effect of death causes besides of COVID-19 cases.
Less of smog and clear nights, thanks to autumn and winter AO- / NAO- phases (mainly October, November and December 2020) have been associated with lower minimum temperatures during last months in India, moreover, current circulation pattern is bringing extremely cold and smoggy weather in India, what is very probably linked with an increase of COVID-19 cases across country.
Srinagar, Kashmir has reported recorded -5,0°C and -5,2°C last 2 nights, in Delhi has been measured only +3,7°C, in Himachal Pradesh was measured only +7,7°C early this week, Kalpa in Kinnaur has reported recorded -0,6°C, Minali, Kalhouse and Kufli +1,2°C / +3,7°C / +4,1°C, Hisar in Haryana +2,7°C, Ludhiana in Punjab -2,5°C / -2,8°C two nights this week. Punjab, Armitsar, Patiala, Faridkot, Halwara and Bathinda has reported very cold nights, too: +3,4°C /+4,6°C / +4,1°C / +4,3°C / +5,2°C. Rajasthan, Sikar reported +4,0°C, Pilani +4,4°C, Odisha Pulbani in Kandhamal district +4,0°C according to Times of India.
Cold and air pollution weather warnings are valid for Christmas days in India, too, with widespread ground frosts or even frosts and high concentrations of particles in the air, what should have result of worsening COVID-19 crisis during last 2020 days.
However, southern India, in last days of 2020 expects tropical threat – a remnant of a tropical storm Krovanh /https://mkweather.com/2020/12/24/tropical-threats-again-in-philippines-vietnam-cambodia-thailand-malaysia-myanmar-india-and-sri-lanka// and stays far away from unfavorable cold, smoggy and COVID-19-risky weather.
Very cold conditions are for next days forecasted in Siberia and Eastern Asia (China, Mongolia, Koreas and Japan), with extreme coldwaves up to early January 2021, too with very high risk of spreading COVID-19 in cold and dry air, in Siberia with minimum temperatures up to -65°C. Forecast for this region will be a topic one of next Mkweather articles.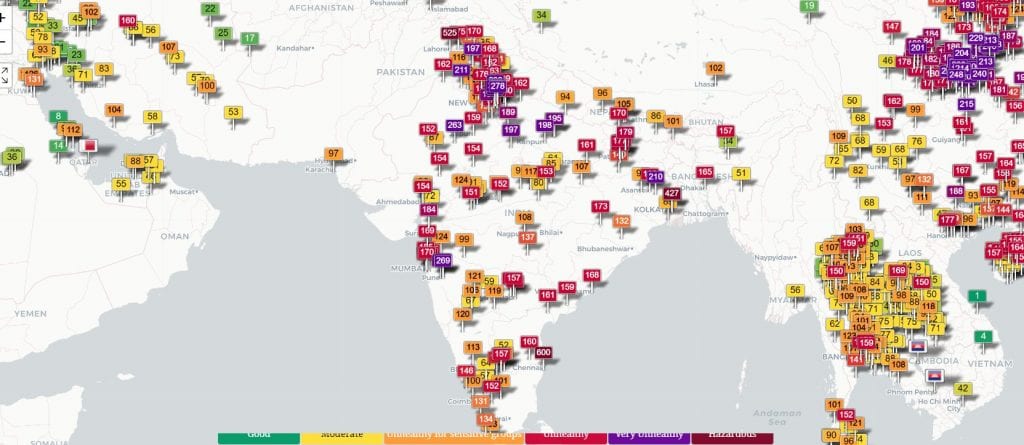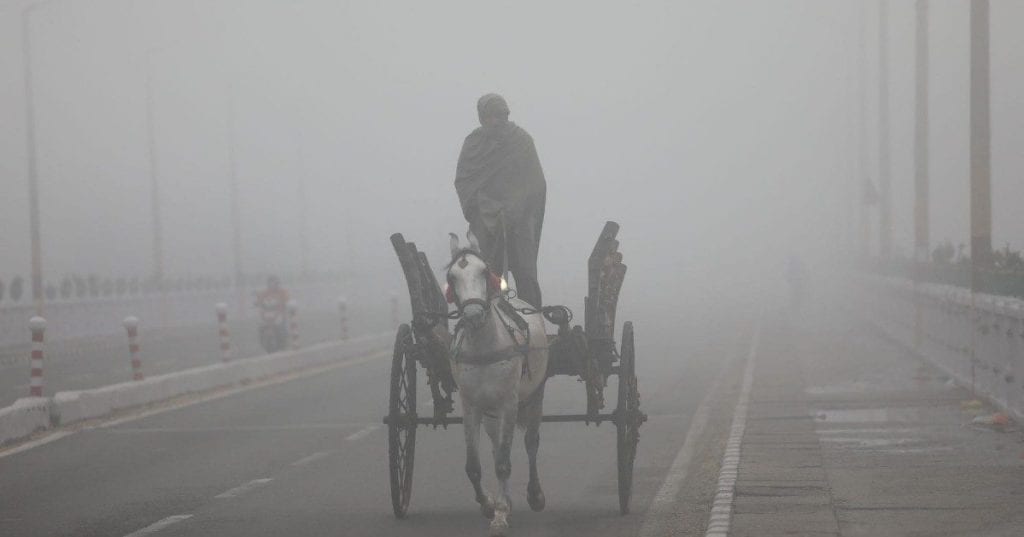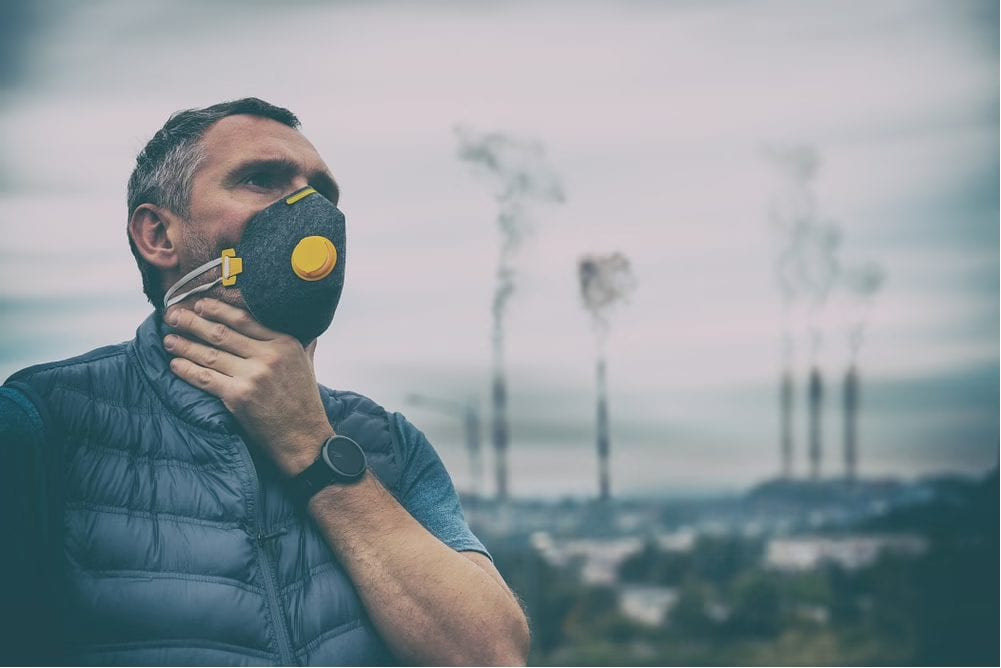 Read more: