Situation isn´t good across all southeastern Asia, but worst floods are these days reported from Indonesia, Malaysia and Thailand, with continuing risky situation in Vietnam and Philippines.
Severe floods hit mainly Sumatra – North Sumatra and Aceh provinces and Java – near floods occurred floodwater up to 5 meters high according to floodlist.com.
On Youtube were shared many videos since the start of December 2020 from Indonesian floods – we have chose videos from Medan, Sumatra and Lebak, Java.
Indonesia faces a moths with extreme high rainfall totals thanks to persisting La nina and MJO- (negative MJO) phases (Southern Oscillation and Madden Julian Oscillation).
Moreover, 2 tropical threats – first threats of Cyclone season 2020/2021 have developed in the south from Java and they are continuing towards northwestern Australia.
La nina is linked traditionally with above average rainfall in all monsoon Asia, mainly southern parts.
Peak of current La-nina phase is expected in January 2021, still with strong index minimally until the end of Winter 2020/21. During the Spring 2021, La nina start weakening and in late Summer and Autumn 2021, El nino, with drought in monsoon Asia is expected.
Therefore, if you live in the region or plan a vacation in Southeastern Asia, it will be good watch current weather news, forecasts and warnings.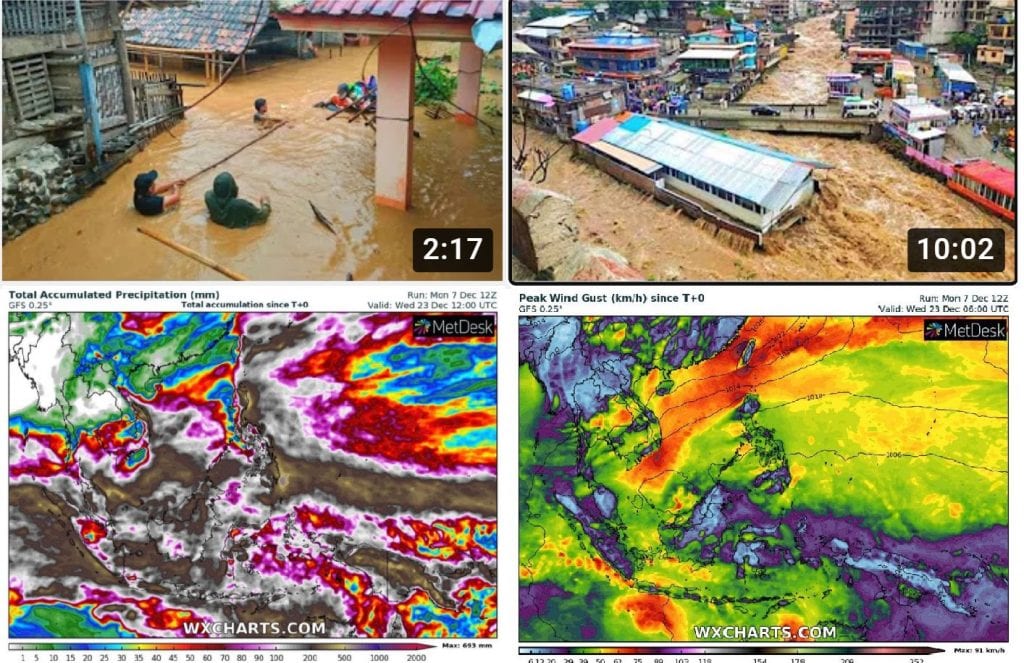 16-day outlook of Total Accumulated Precipitation and Peak Wind Gust for Southeastern Asia /wxcharts.com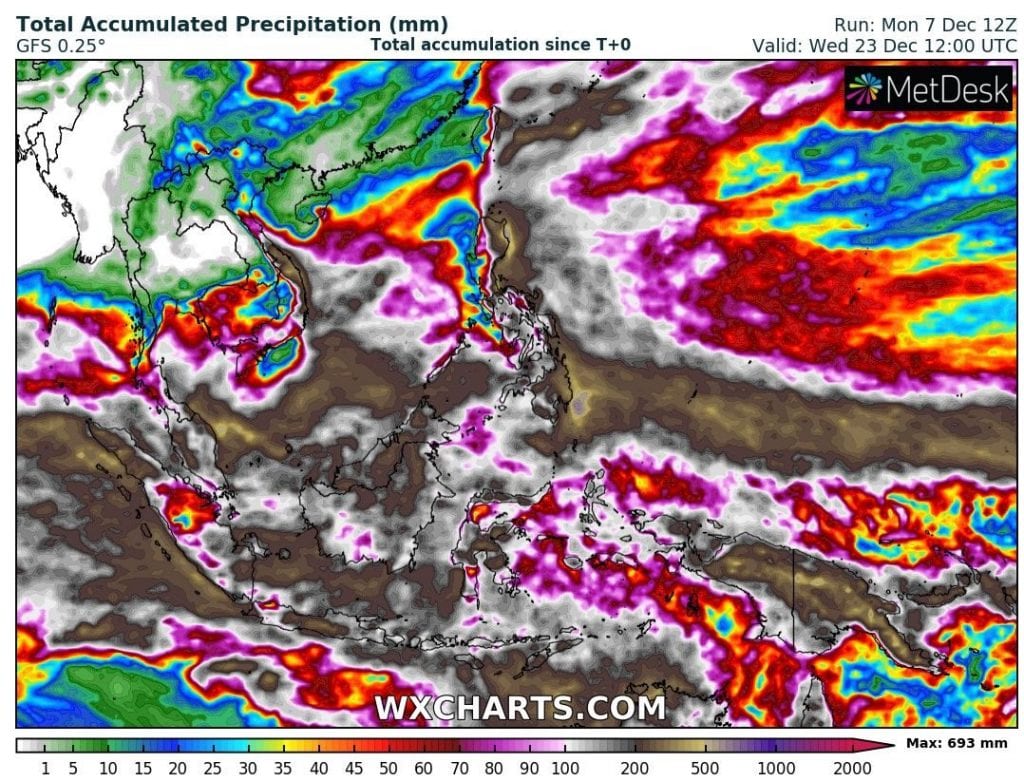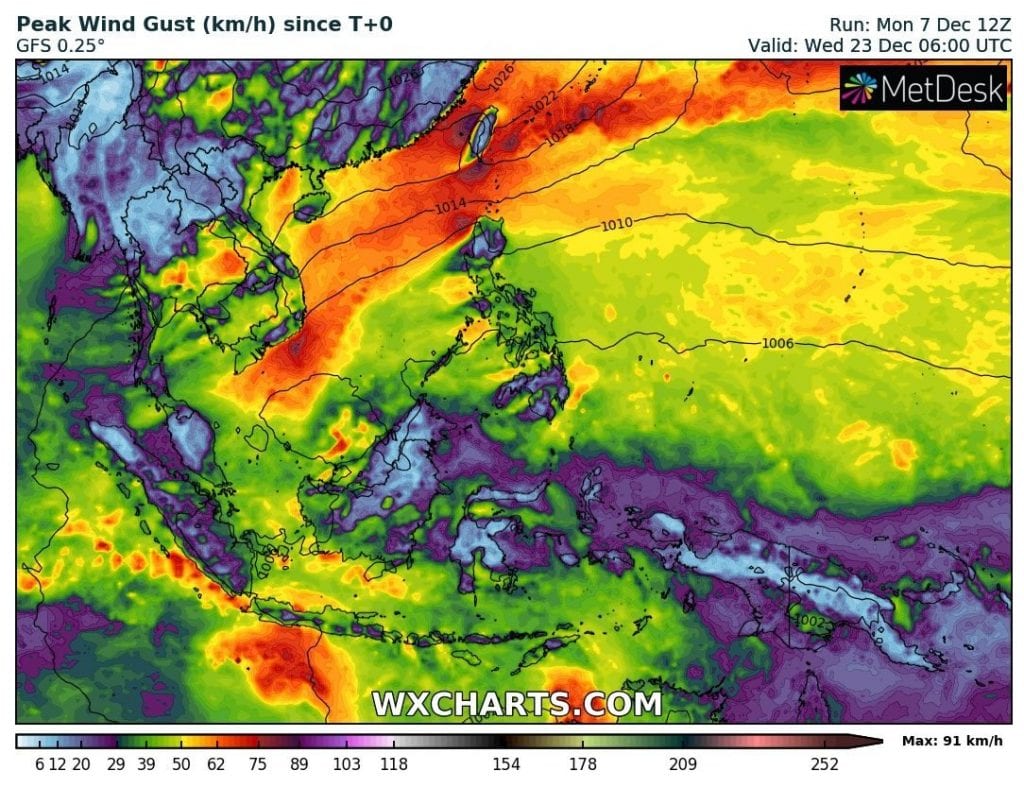 Read more:
(Visited 50 times, 1 visits today)