Snowy and icy conditions in populated regions of northern India around 3000 MASL will be during early winter season thanks to La-nina more often such usual.
Strong Asian monsoon is bringing highly above average precipitation during La-nina phases and all winter season 2020/2021 is strong La-nina expected.
Strong cyclonic activity over southern and southeastern Asia pull colder air masses from the north to the southern areas, therefore, in regions such as Himalayas or Central Asia is during circulation like this colder than usual.
In higher elevated regions is chance for snowfall thanks to lot of cold air masses higher.
About Indian November 2020 cold spells informed electroverse.net – in Baralacha La pass has dropped before few days almost 50 cm of snow / 24 hours.
According to wxcharts, monsoon rains are expected until 22. November mainly in Bay of Bengal, but in Kashmir region and Himalayas, lot of humidity from the north will be coming, with next heavy snowfall in regions around 3000 MASL.
Northern India already reports winter monsoon (dry) conditions and in Delhi, very cold period has occurred.
Infographics: Youtube, wxhcarts.com: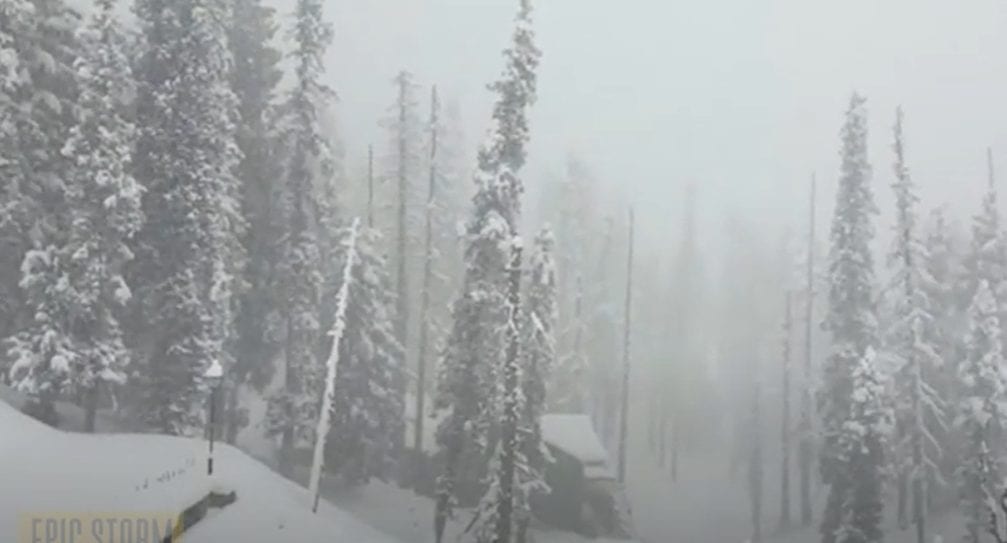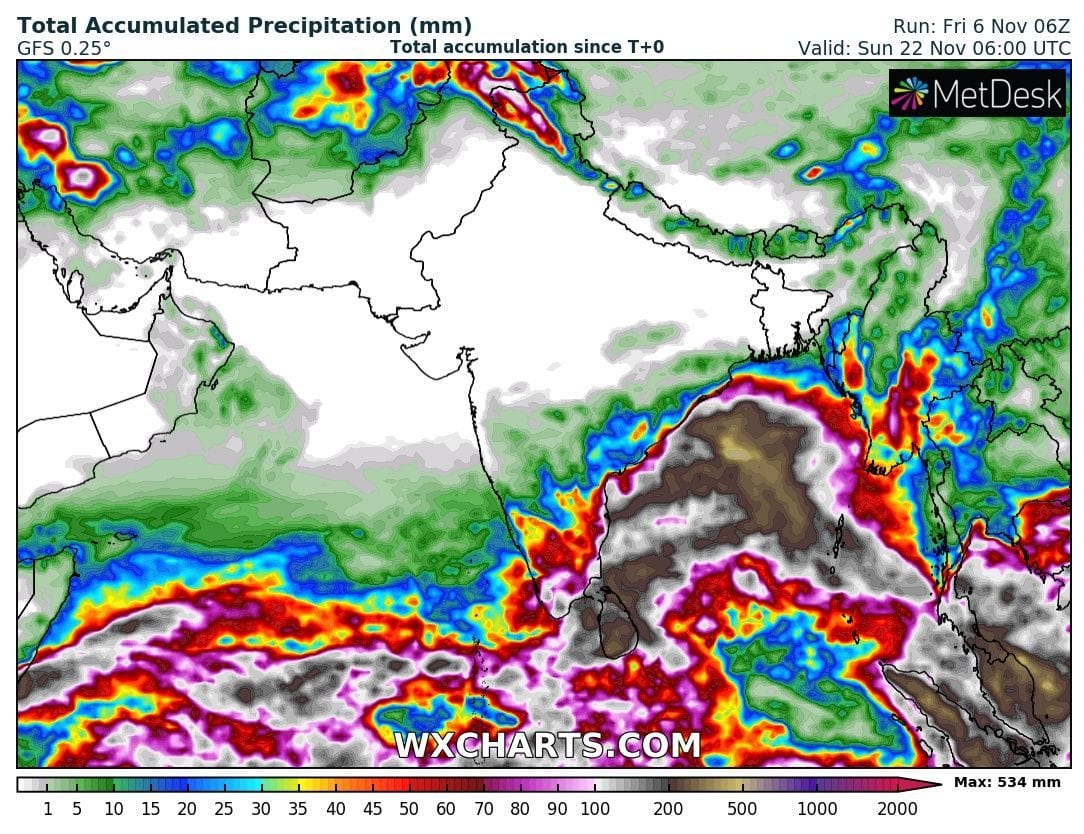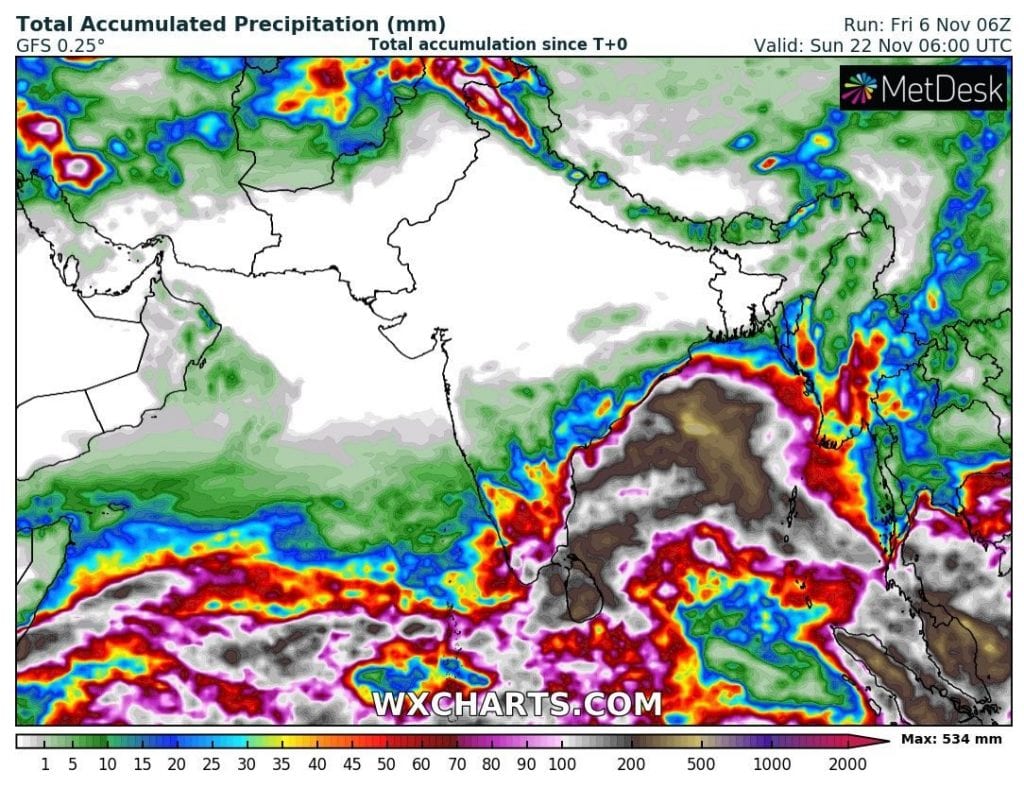 (Visited 43 times, 1 visits today)