Volcanic landslide before a week killed 40 in El Salvador: factors are mainly geological and meteorological conditions + Map of landslides in the world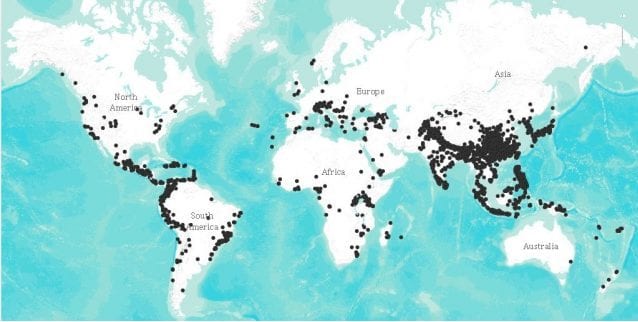 The mudslide hit the village of Los Angelitos in the municipality of Nejapa, around 17 kilometres north of the capital, San Salvador, after heavy rains, which caused move of the slope on hill of the San Salvador Volcano.
"Landslide had carved a route approximately 4km (2.5 miles) in length through Los Angelitos, sweeping mud, rocks and tree trunks in its path" according to AlJezeera / El Salvador's Civil Protection Agency.
The San Salvador Volcano is a stratovolcano situated northwest to the city of San Salvador. Alternation of layers of tuffs and magmatic rocks is main cause of landslides in this type of volcanoes.
Landslides are very often activated during very or extremely rainy periods in any part of the Earth.
Flood water should cause, that one layer of the rocks will slide over other, stronger layer with result of deadly and damaging landslide / mudslide.
Central America with southeastern, southern Asia and northern Andes belong to the regions with the most danger of landslides in the world.
Landslides are the most often in mountainous relief with unstable geological structures.
Infographics: