The last week, a Nigerian capital, Lagos, was heavily flooded by 1,5-meter high floodwater.
In 24 hours fell 125 mm of rain and according to NiMet, the presence of very deep vertical extent of moisture and moisture-laden winds up to about 3000m (700hPa) level in the atmosphere coupled with instability vortices and trough lines.
Floods hit mainly areas of Lagos like Lekki, Lagos Island, Ikorodu, but problems with heavy rains were reported from more cities along the south coast.
Businessday.ng consider such as main reasons of severe floods in Lagos an inadequate drainage system, settlement of new migrants on wetlands, haphazard physical developments, blockage of drainage channels by trash and solid waste, population growth as well as illegal erection of buildings and other structures.
Many of the buildings is constructed by the so-called developers and many of them have reportedly collapsed during and after construction due to downpours.
Such a problem is considered an increase in the built-up surface and growing settlements in low-lying areas, too.
Regional floods were in the last period reported from the Kasese region, Uganda, too, where many factors should be similar such as in Nigeria.
According to long-term forecasts, heavy equatorial rains will shift in the next 16 days into northern parts of Western Africa, southern Sahel, Central Africa and northern Eastern Africa – mainly Guinea, southern Mali, southern Niger, northern Nigeria, southern Chad, northern Cameroon, Central African Republic, northernmost DR Congo, southern Sudan, South Sudan, northern and western Ethiopia, southern Eritrea and Djibouti.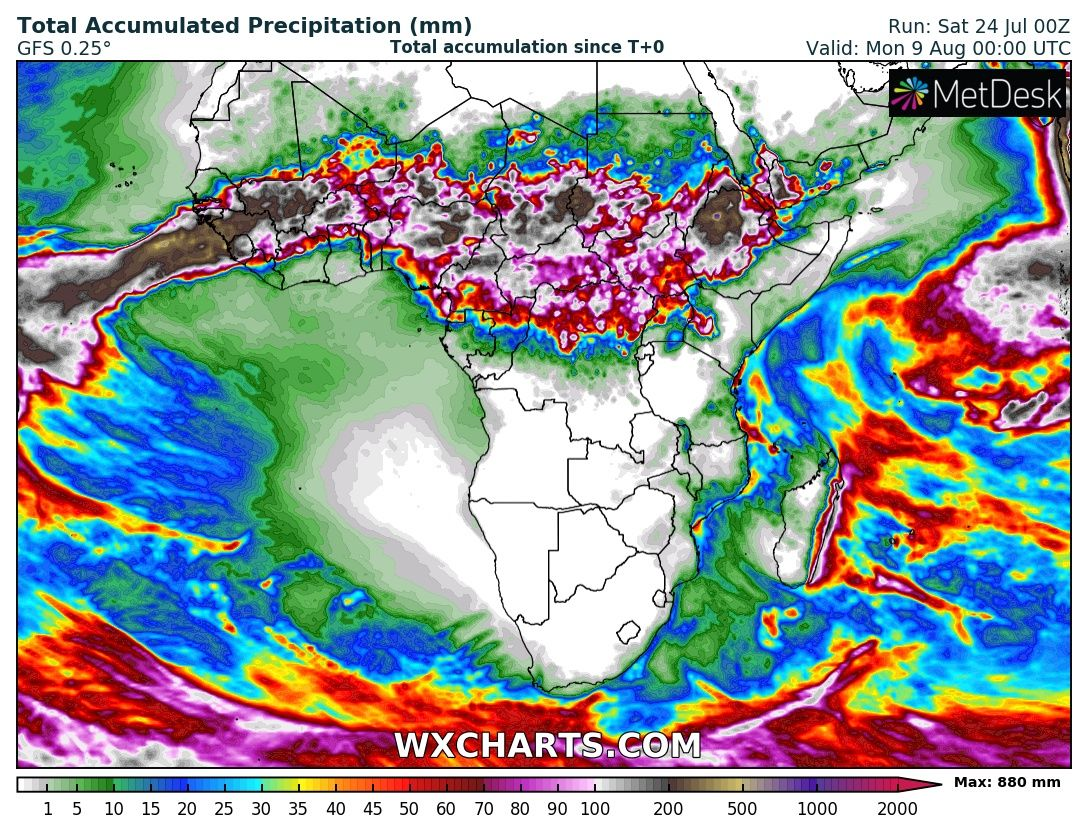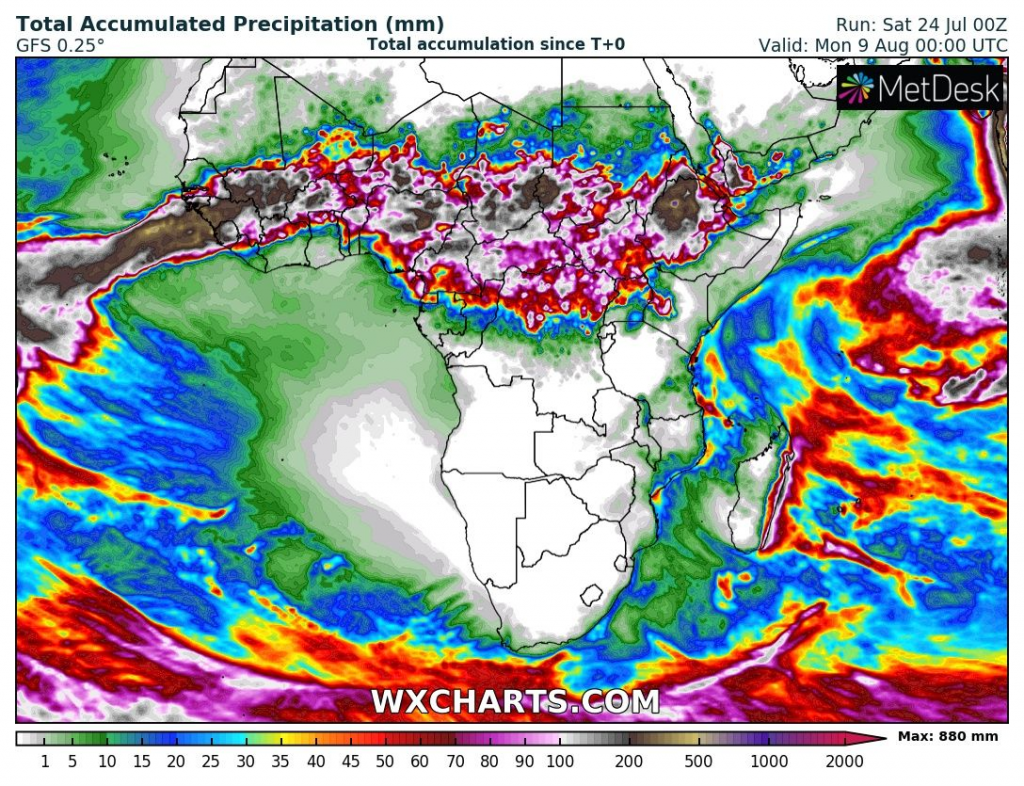 (Visited 1 times, 1 visits today)