Longest heatwave in Northeast and Midwest, the USA in Summer 2021, then extreme heat dome above northern USA!
Accuweather at the weekend published a forecast, that Northeast and Midwest expect the longest heatwave of the year 2021. Moreover, heat will return after a short break above northern parts of the region within an extreme heat dome, with temperature anomalies from a long-term average above 40°F.
Heatwave is forecasted almost for all Northeast and Midwest between 8. – 14. August – it will be a week-lasting heatwave, with regional temperature records.
The biggest temperature anomalies from the long-term average will be measured above Upper Midwest.
Then, around 15. August, a short period with colder air masses will come, but only in a very short time, the next heat dome will be built above the northern USA (and southern Canada), with possible exceptionally high temperatures, more than 40°F above averages (between 16. – 24. August)
This, the second heatwave gradually will hit Upper Midwest and Northeast, too.
It appears that stormy summer with not so extreme heatwaves in the eastern half of the USA will give break in the next period and August 2021 will surprise us with anomalously hot weather.
During several days, cold temperature anomalies above the USA will be located only above Southwest, thanks to monsoon rains.
Simultaneously, above Northern Atlantic, the next tropical development is forecasted, with the next possible tropical storms or hurricanes.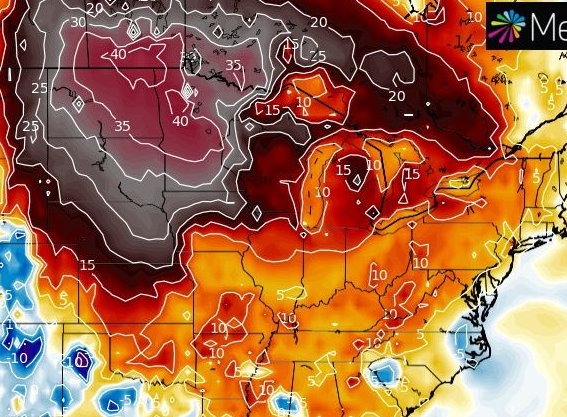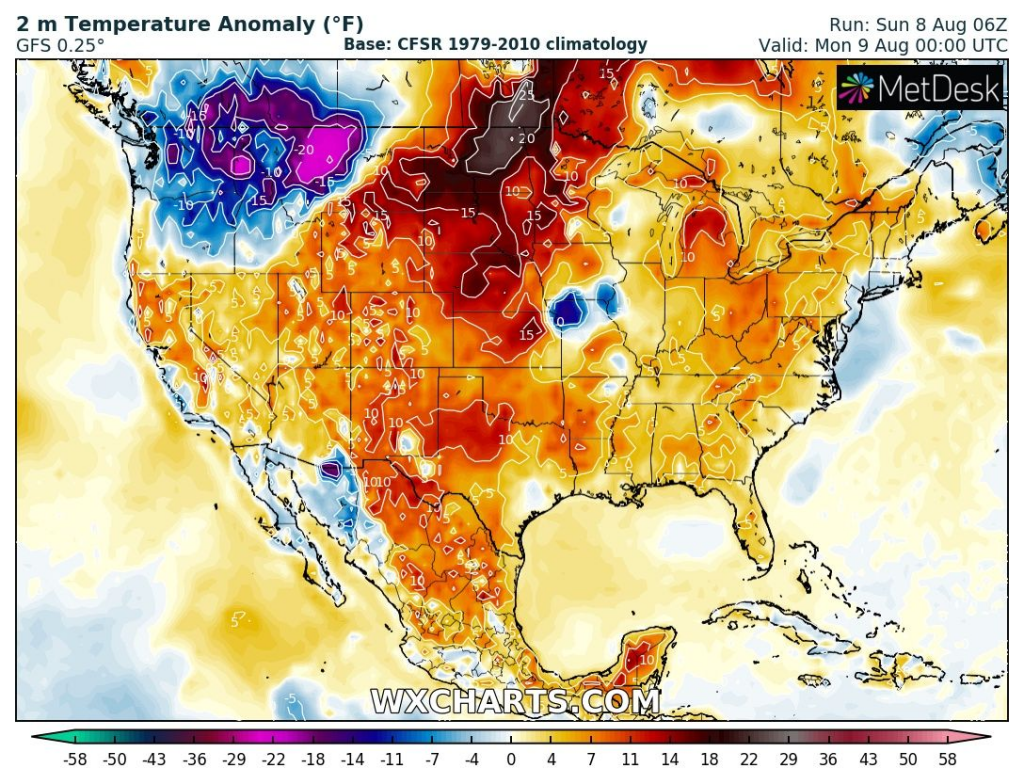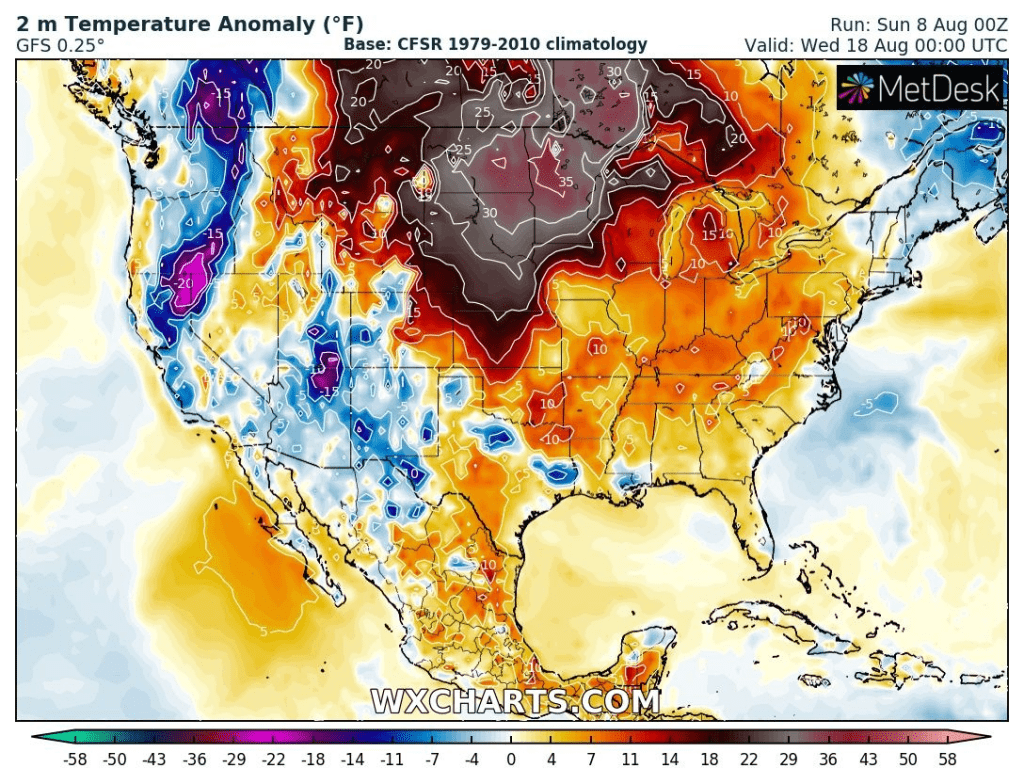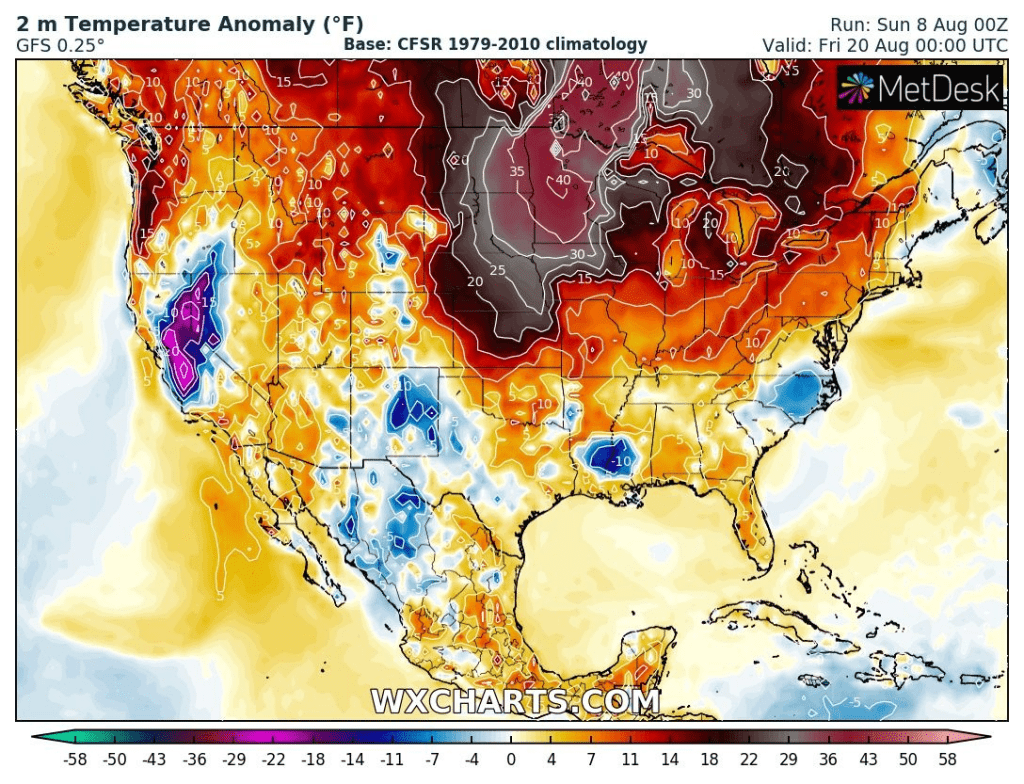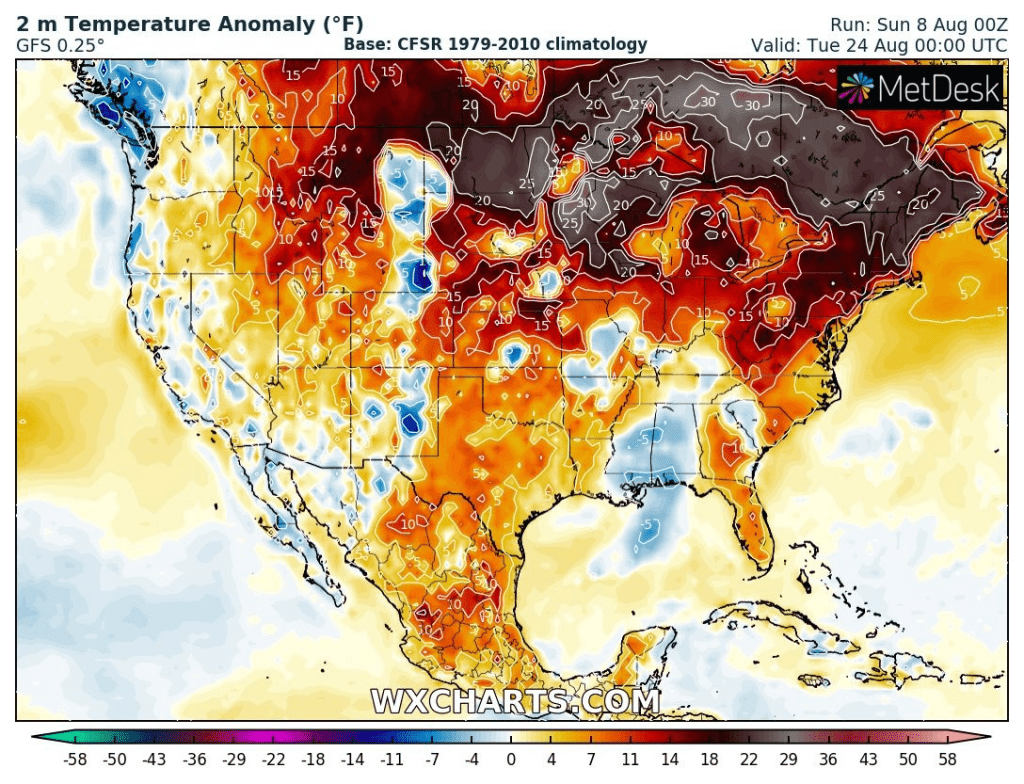 Source: wxcharts.com