Hurricane in Florida, New York in mid-August 2021?!
After a long break of tropical activity above the Northern Atlantic, thanks to dry MJO is coming impressive wet MJO, which is already producing 3 new tropical systems!
For now, tropical depressions 92L Invest, 93L Invest, and 94L Invest are moving above Northern Atlantic westward.
One of these systems, 94L Invest will probably hit the coast of the USA already around 15. August 2021, mainly Florida and all East Coast, including Washington or even the New York region.
93L Invest hits the Antilles already around 12. August 2021. Both systems have currently a chance to develop into the next hurricanes of Atlantic hurricane season 2021.
92L Invest is strengthening westward from Cabo Verde now and the next move towards North America is expected.
These tropical systems should get names Fred, Grace, and Henri, according to their time development to tropical storms.
Meanwhile, Northeast and Midwest are expecting powerful heatwaves /https://mkweather.com/longest-heatwave-in-northeast-and-midwest-the-usa-in-summer-2021-then-extreme-heat-dome-above-northern-usa// and along the west coast, the next record heatwave appeared in early August 2021 /https://mkweather.com/mexicali-504c-kotzeube-267c-august-records-california-dixie-fire-the-largest-single-fire-in-us-history-coahuila-durango-arizona-and-utah-with-floods//. Monsoon in Southwest is continuing.
MJO forecast is favorable for tropical development until 16. August 2021 above a wide region of North Atlantic, between 31. August and 15. September 2021 should persist good conditions above the Caribbean, too.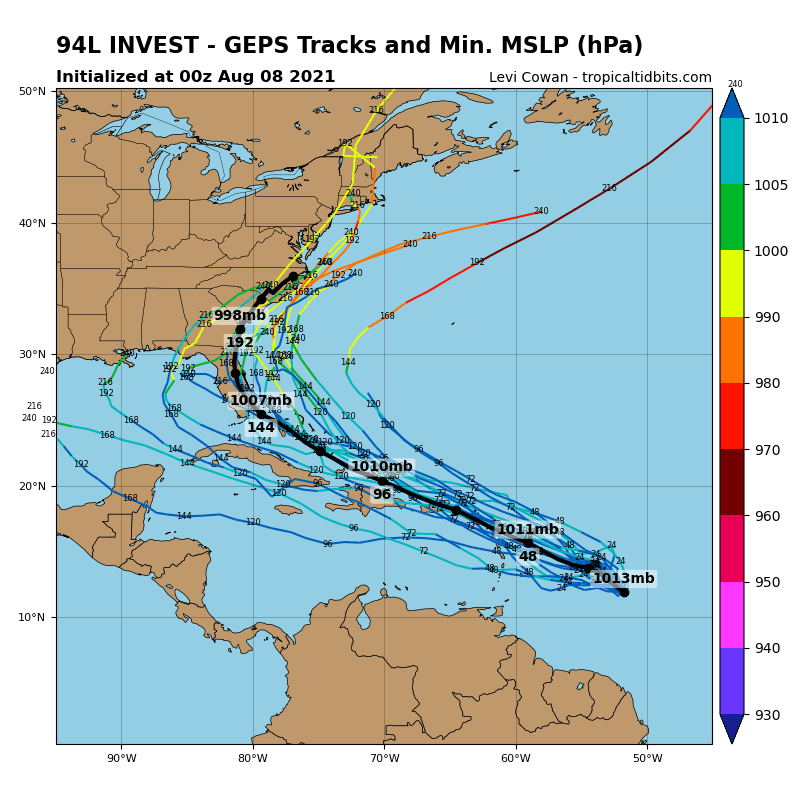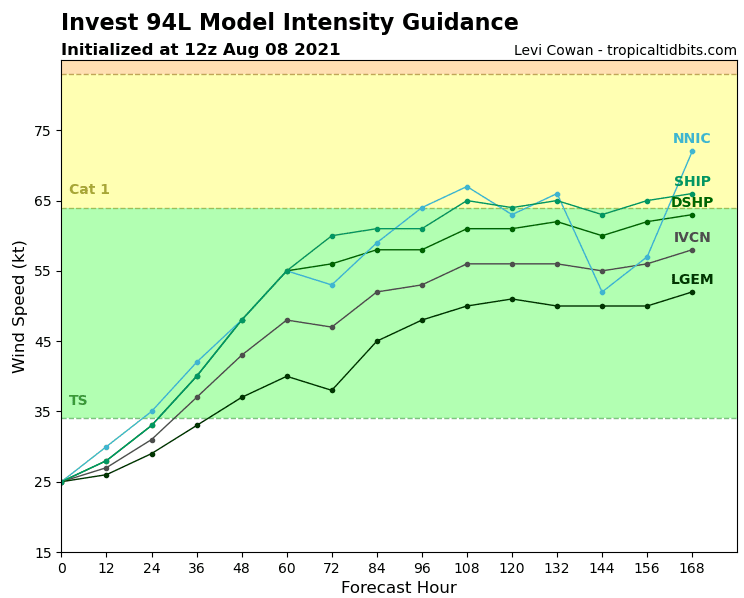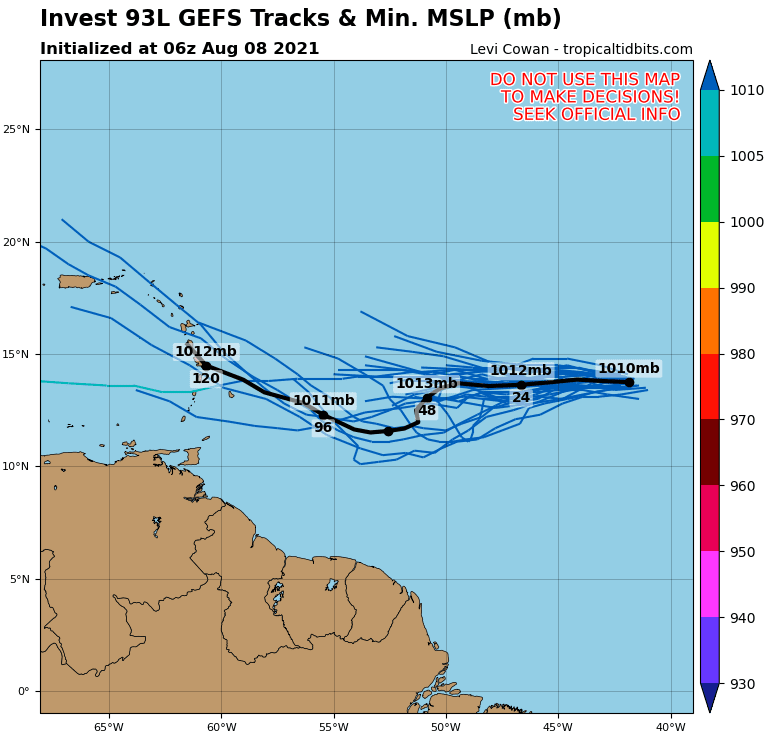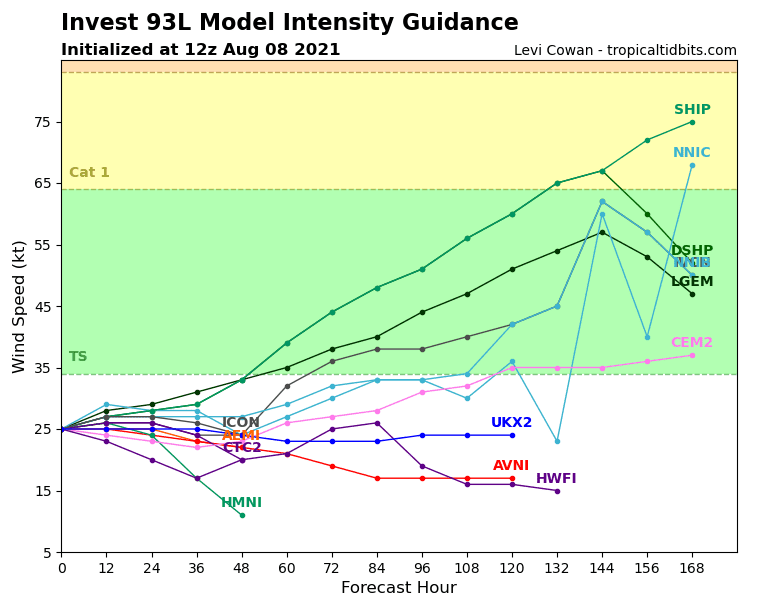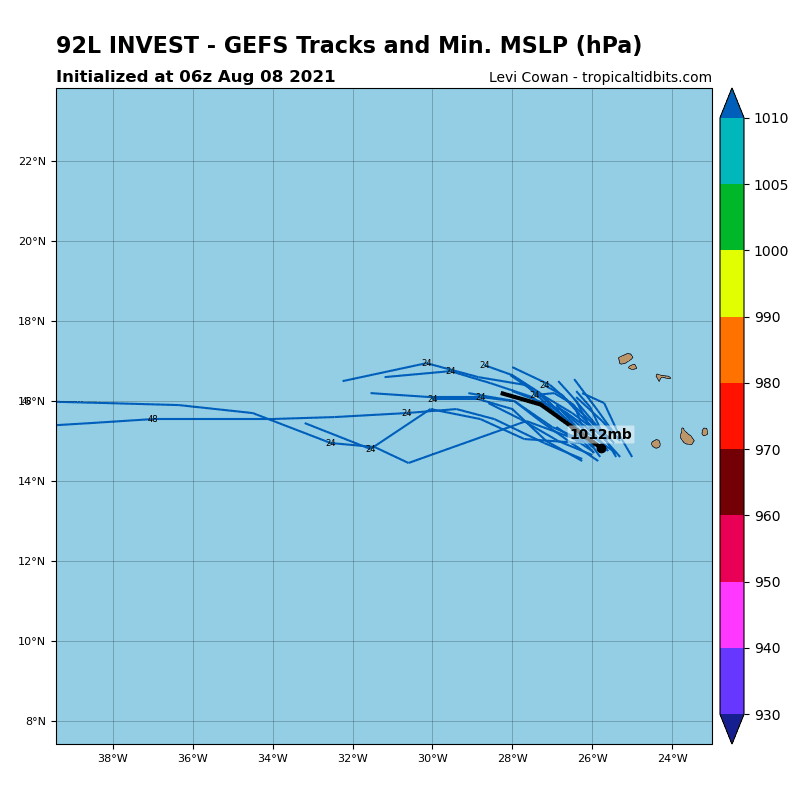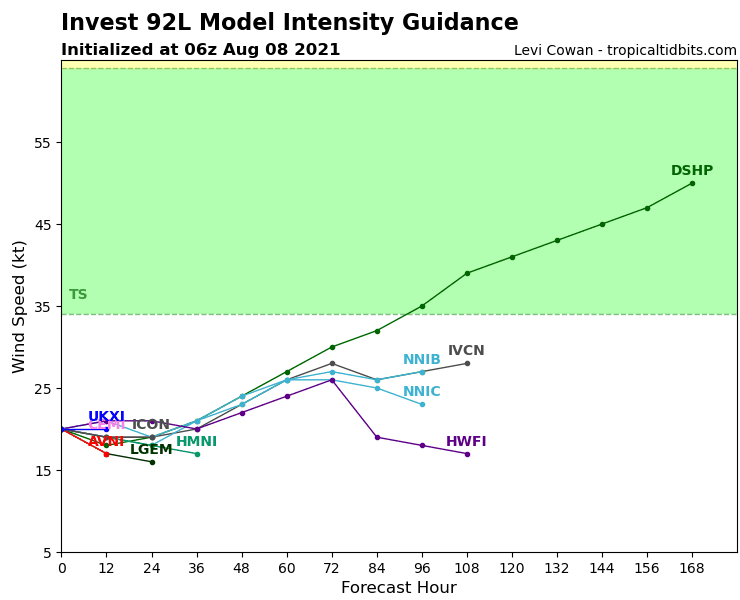 Source: tropicaltidbits.com