Maximum temperatures only -5/0°C around 7. March in Poland?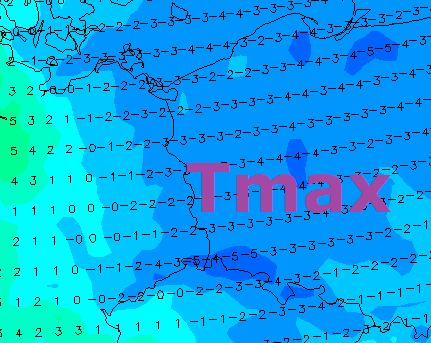 GFS outputs for March 2021 coldwave are more freezing than previous, with expected maximum temperatures over Poland only -5/0°C around 7. March 2021, with possibility of frosts up to -15°C, rarely up to -20°C in basins and valleys in the Carpathians, the Alps and Bohemian Massif.
Cold air will be shifted above central parts of Europe directly from Siberia on the edge of Siberian high.
Last ice days (all time frosts below 0°C) of the season should be measured too in Slovakia, Czechia, eastern Germany, Denmark or Austria according to these outputs.
There are still chances to even stronger frosts, what isn´t at the beginning of spring season very usual.
Very cold period at the start of Spring 2021 will come after record warm spell during the third February decade /https://mkweather.com/2021/02/22/russia-446c-germany-211c/; https://mkweather.com/2021/02/21/france-25c-central-europe-20c-next-days-extremely-warm-then-only-after-15-march//.
Very strong spring frosts are expected too in Scandinavia, Eastern Europe, Balkan, the Alps or Turkey. Frosts are expected to appear even in parts of Middle East, e.g. in large parts of Syria and cold blasts should surprise Saharan states, too /https://mkweather.com/2021/02/21/early-march-2021-coldwave-winter-hits-europe-middle-east-and-northern-africa-again-mk//.
After cold the first two weeks of Spring 2021, return of warm weather is expected, for now, to the second half of March 2021.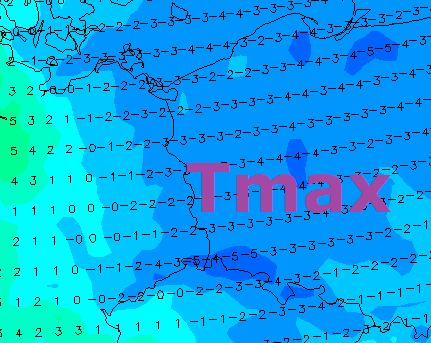 Infographics: wetterzantrale.de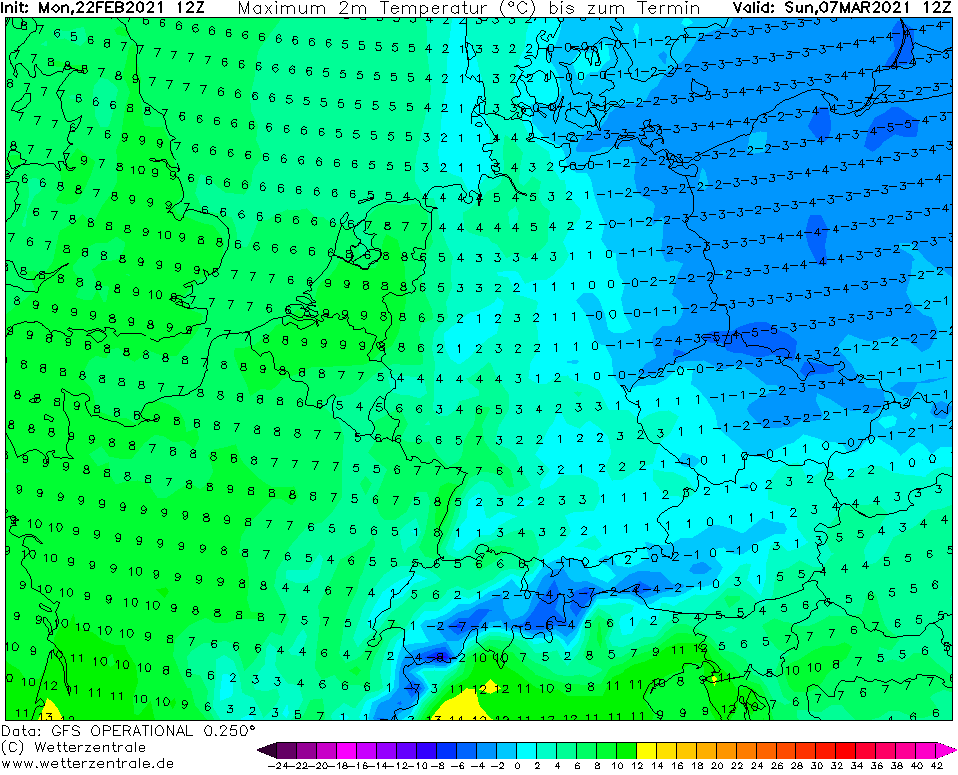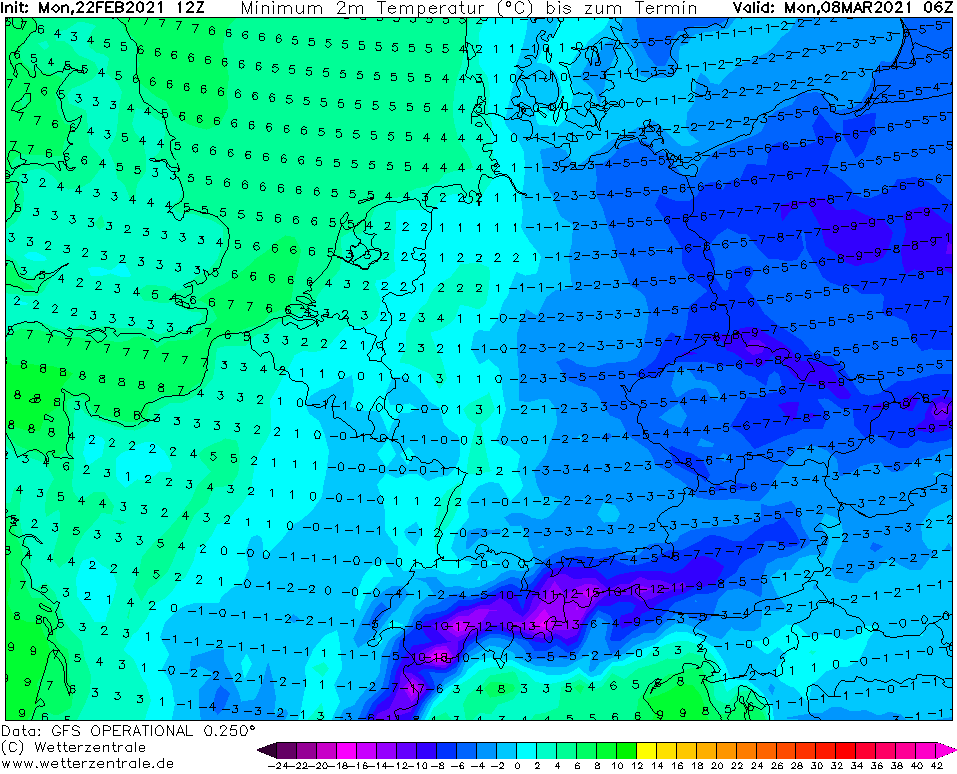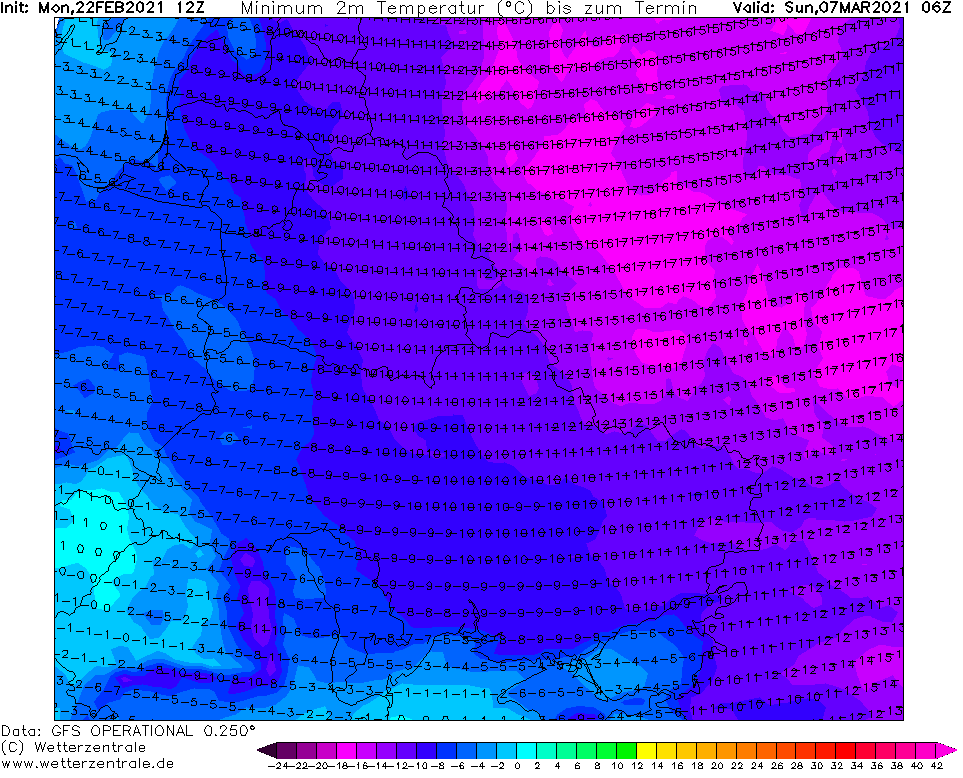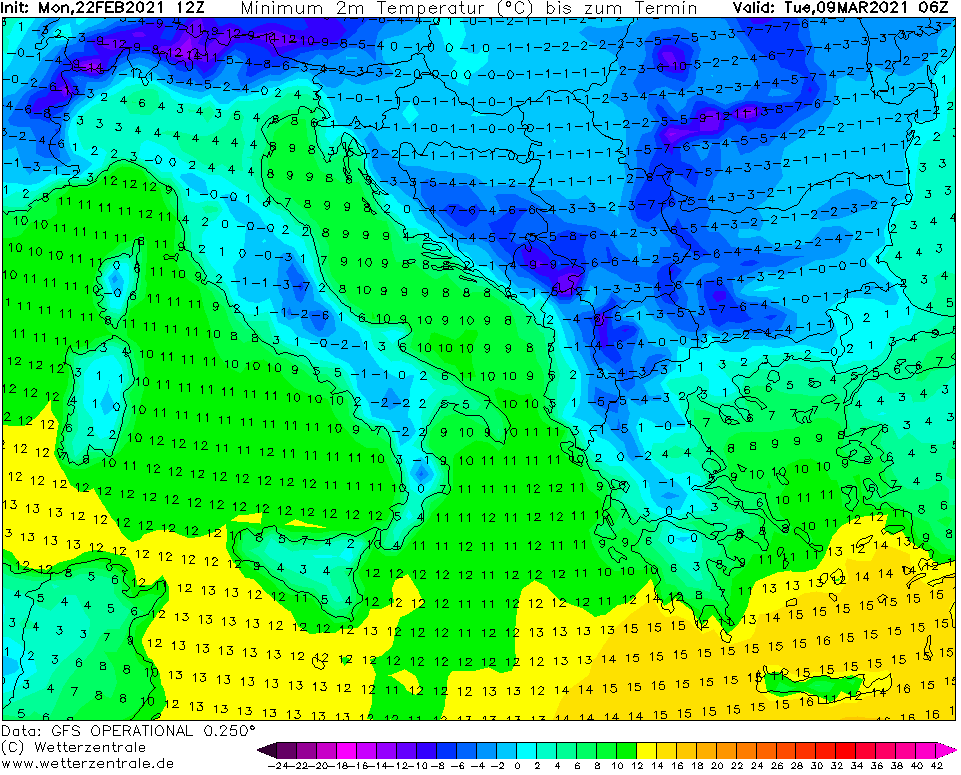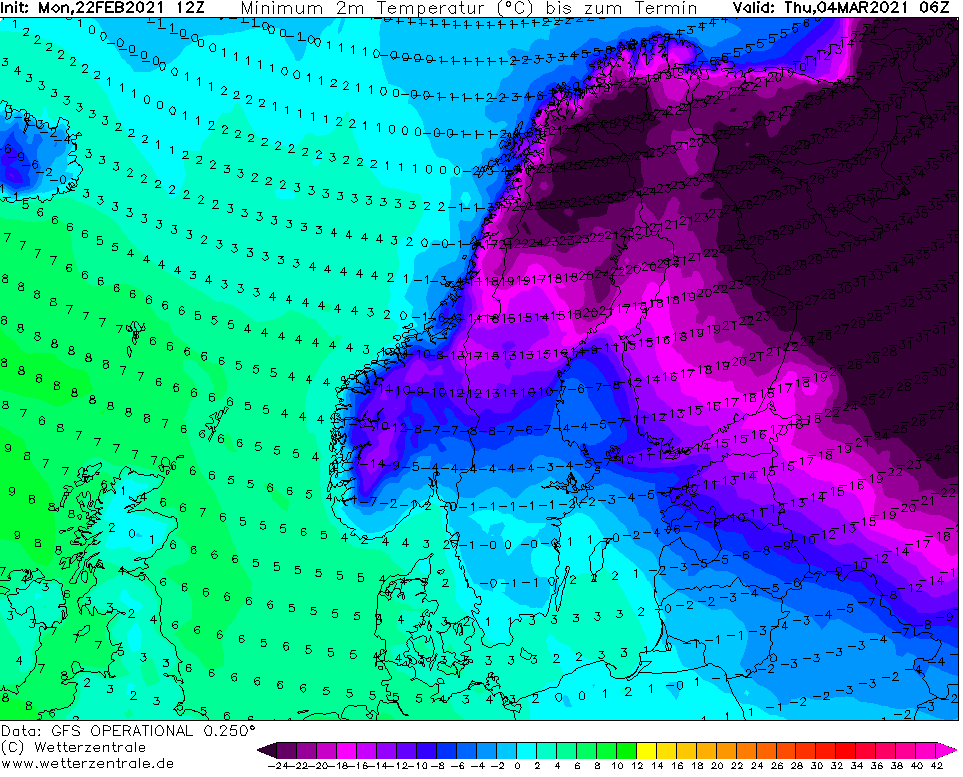 Read more: