More heatwaves in Western, more coldwaves in Eastern USA until 10. October
In the next 16 days, 2 heatwaves will be built above the eastern USA and slowly shifting eastward.
The western USA therefore will experience 2 strong heatwaves divided by 1 colder period, while the eastern USA will experience 2 coldwaves, divided by 1 warm spell.
Storms are in the next period forecasted mainly for Northeast, Great Lakes region, southern Midwest, monsoon region in South-Southwest and northwesternmost part of the USA.
Dry weather is forecasted mainly in the Southeast, in the Rocky Mountains region and desert, the northwestern region of the Southwest.
Heatwaves mainly in the West should be associated with a worsening of drought and increased risk of wildfires.
In regions with storms should appear local flash floods, frontal systems however won´t be so strong such as in spring or summer.
Indian summer-like weather will hit more regions such as cold blasts – while heatwaves will be long and strong, cold blasts will be limited for shorter periods and won´t be so strong.
In the northern half of Canada and the Rocky Mountains, heavy snowfall should however surprise and some snowflakes should appear even in the Northeast or in Ontario.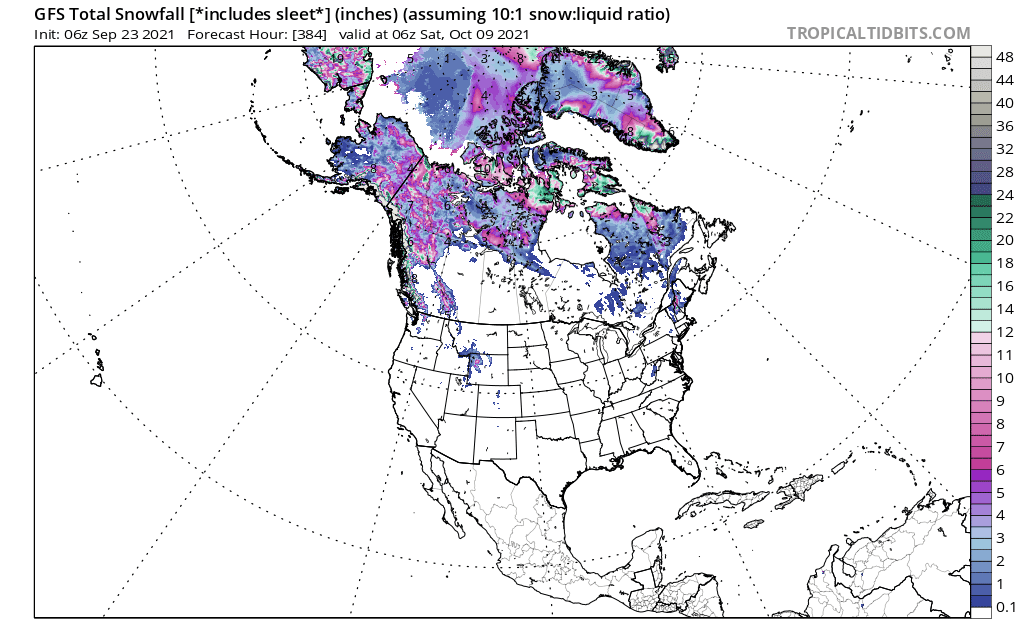 Source: wxcharts.com