Texas before a cold front: Rio Grande +42,8°C / 109°F!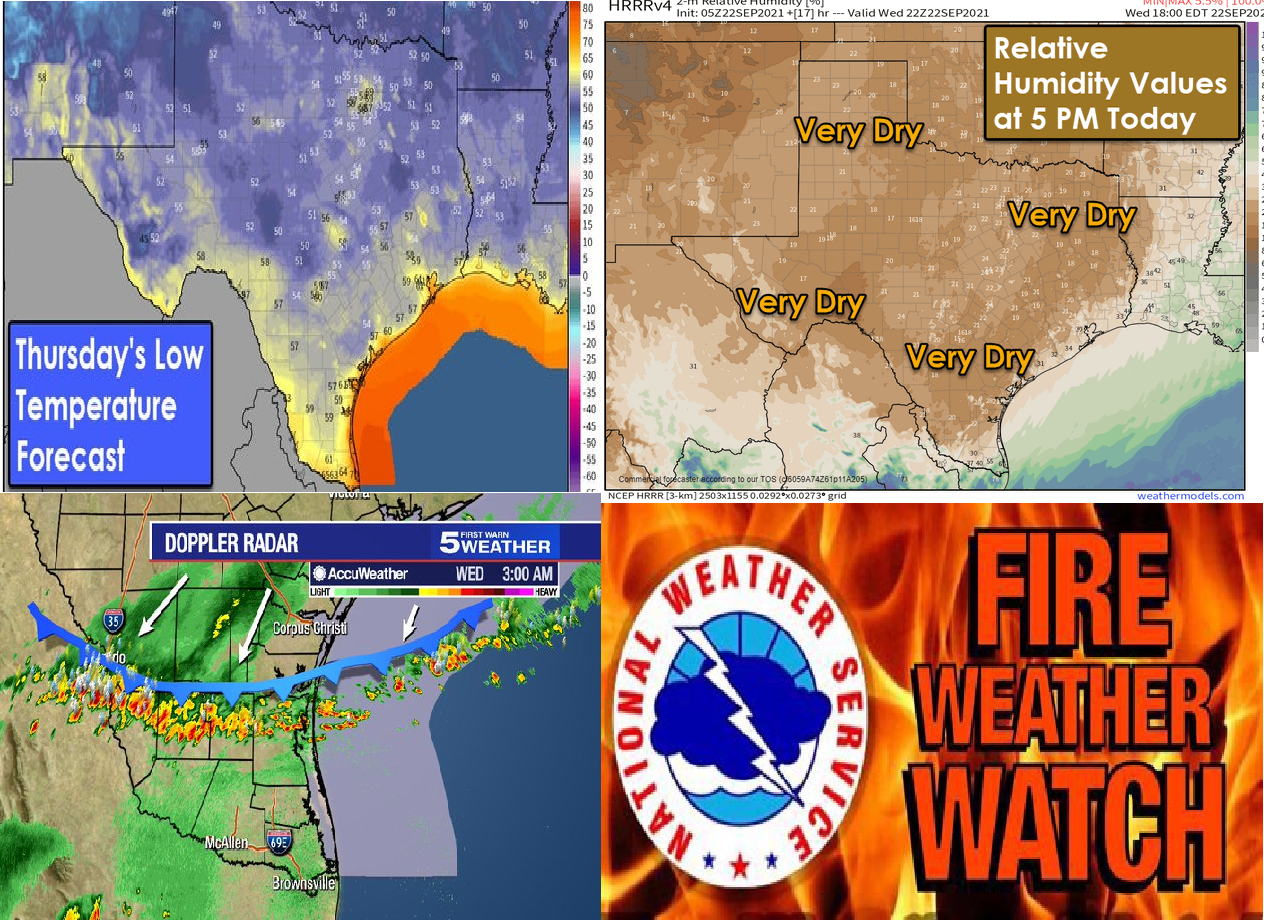 While area on the front side of a cold front was in the last days in the USA and Canada hit by extremely hot air, with temperatures in Saskatchewan, Canada, up to +34,1°C /93.4°F /https://mkweather.com/saskatchewan-canada-341c-while-in-british-columbia-is-snowing// and in Texas up to +42,8°C / 109°F, in the Rocky Mountains and western Canada, on the back side of the system, the first significant snowfall of the season appeared /https://mkweather.com/yellowstone-under-the-snow-the-first-snowfall-in-many-parts-of-northwest-and-rocky-mountains/; https://mkweather.com/98c-and-snow-in-western-canada-and-snow-and-frosts-are-coming-into-northwest-and-rocky-mountains-the-usa//.
The hottest in the USA from the previous heatwave was in Rio Grande, Texas, +42,8°C / 109°F – before the arrival of the cold front was in the region very dry, with a wildfire risk, then a cold front brought storms and wind.
In some cities was on 20. September hottest day of the year, e.g. in Abilene, +40,0°C / 104°C or in Del Rio +41,1°C / 106°F was measured.
Cooldown at the end of the workweek will shift farther, above East Coast, but above the Western USA, the next heatwaves will be rebuilt in the next period and it should shift above central parts gradually, with a long period of Indian summer.
The eastern half of the USA will be in the next period colder than average.
It´s possible, that hot and dry conditions with wildfire risk will return to Texas in the next period.
An update of the 16-day outlook for the USA and southern Canada we will bring already in the next Mkweather article.