Meteorological services from the USA last week have informed, that severe drought in southern USA has been interrupted by first rains for last 4 months (110 days) in Phoenix, Arizona.
From Wednesday to Thursday, 9.-10. December 2020, dropped together 11,5 mm / 0.45 inches and after rain, a strong cooldown has arrived.
While on Thursday, 10. December, maximum temperature in Phoenix reached +25,0°C / 68°F, on Monday, 14. December it was only +15,6°C and in Tuesday morning, minimum temperature has dropped to +3,9°C near clear skies and clam wind, with possible the first ground frost of a winter season 2020/2021.
Warm and dry weather will gradually return and without-rain weather is expected almost until the end of the year 2020 in Phoenix.
Next rains and storms are in the region expected around Silvester and New Year 2020/2021.
Hot and dry weather in southern USA is typical for La nina phase during the winter season /https://mkweather.com/2020/11/24/winter-forecast-2020-2021-final-outlook/; https://mkweather.com/2020/11/14/forecast-for-world-winter-2020-21-and-summer-2021-according-to-enso-predictions-strong-la-nina-winter-neutral-summer/; https://mkweather.com/2020/11/29/winter-forecast-for-usa-from-noaa/; https://mkweather.com/2020/12/03/updated-forecast-for-december-2020-for-the-usa-from-noaa//.
Infographics: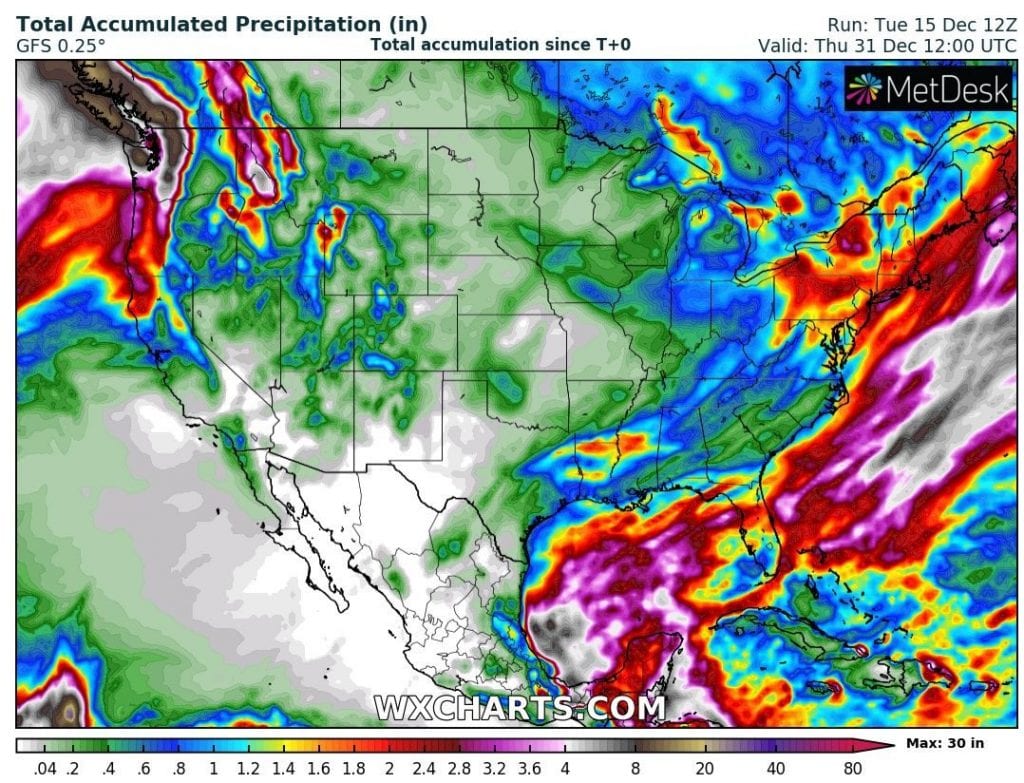 Read more:
(Visited 30 times, 1 visits today)