New Zealand after windy an rainy weekend with snowing in Dunedin, in Australia, a big temperature extremes are expected during the weekend
Maybe last Antarctic blob has surprised New Zealand from Monday to Tuesday, 28.-29. September 2020, with snowing in one from the largest city of country, Dunedin, Southern Island, 1 MASL near temperatures around 1°C / 34°F.
At the weekend, New Zealand has reported raining and estimated precipitation amounts of up to 150 mm and winds of up to 117 km/h in the mountains from robust cyclonic system moving eastward across the region.
Before the weekend, temperatures in Dunedin reached almost +20°C and in northern parts of New Zealand almost +25°C.
After early September 2020 heatwaves /https://mkweather.com/2020/09/22/adelaide-296c-85-3f-melbourne-263c-79-3f-at-the-weekend-north-australia-408c-105-4f-after-powerful-cold-front-blizzard-in-australian-alps//, Australia expects next big heatwave and subsequent big coldwave around the first October 2020 weekend.
Early powerful heatwaves in Australia should signalize next extreme fire season – in September, temperatures above +40°C / 104°F (10°C above average) has appeared sooner than is usual.
Infographics: ogimet.com, wxcharts.com: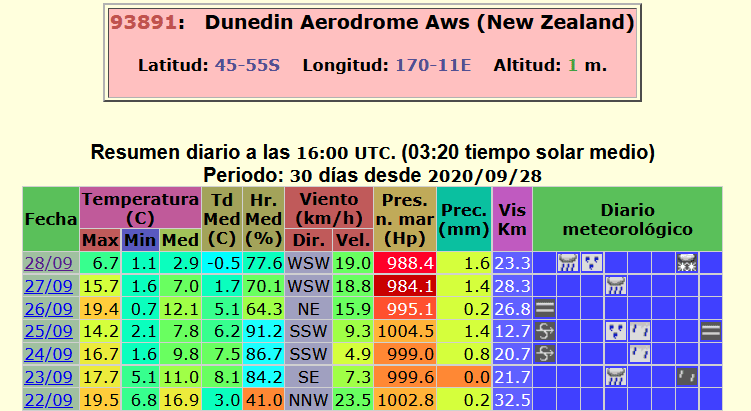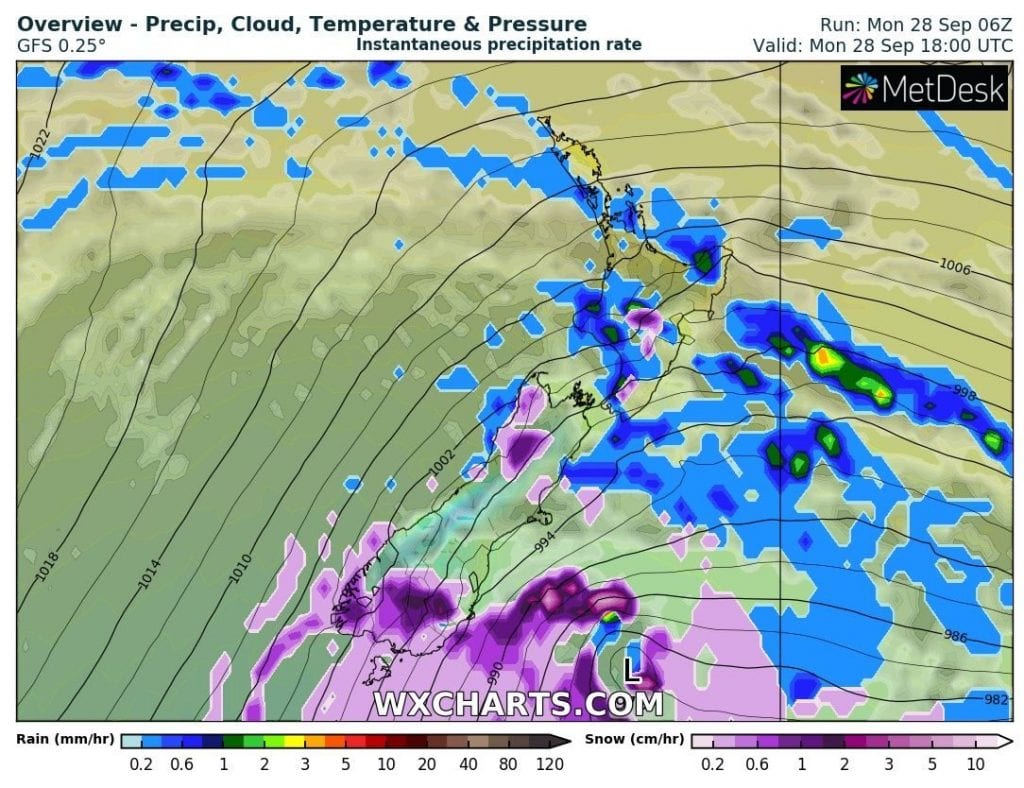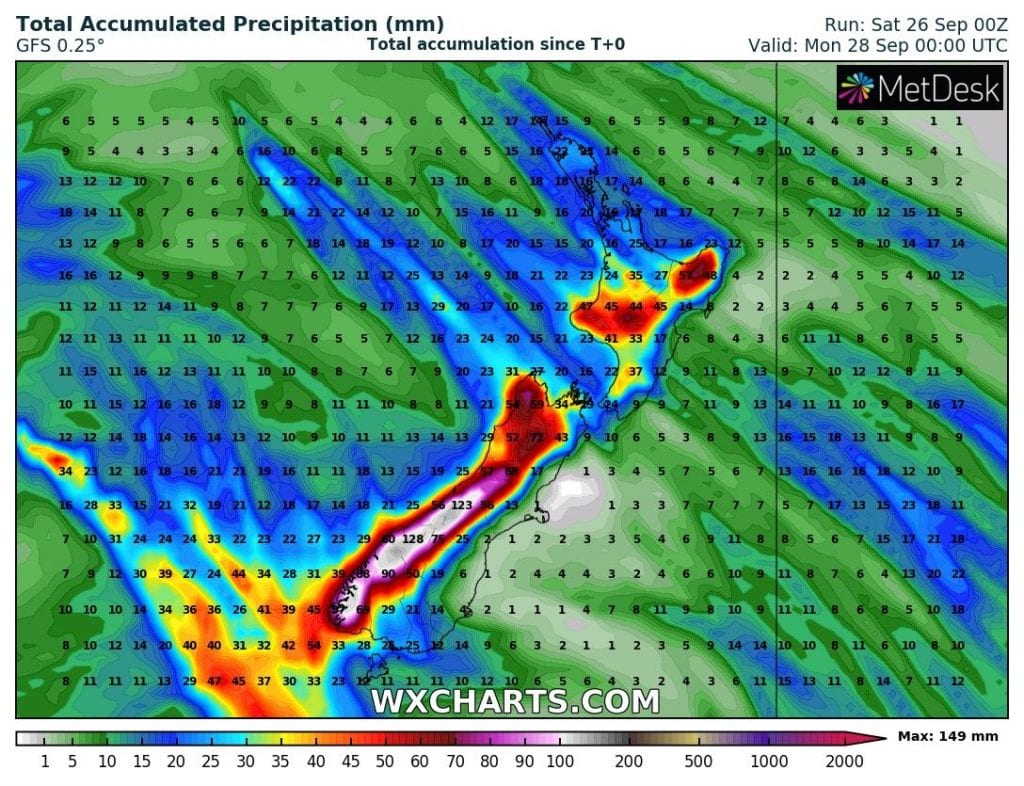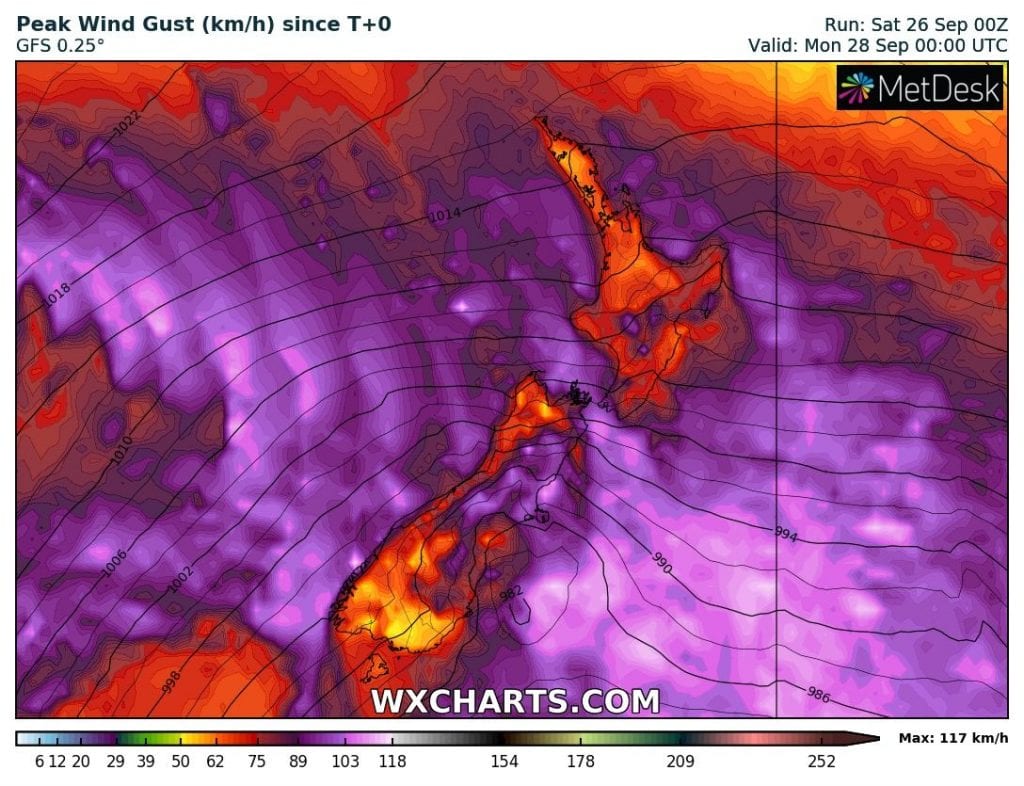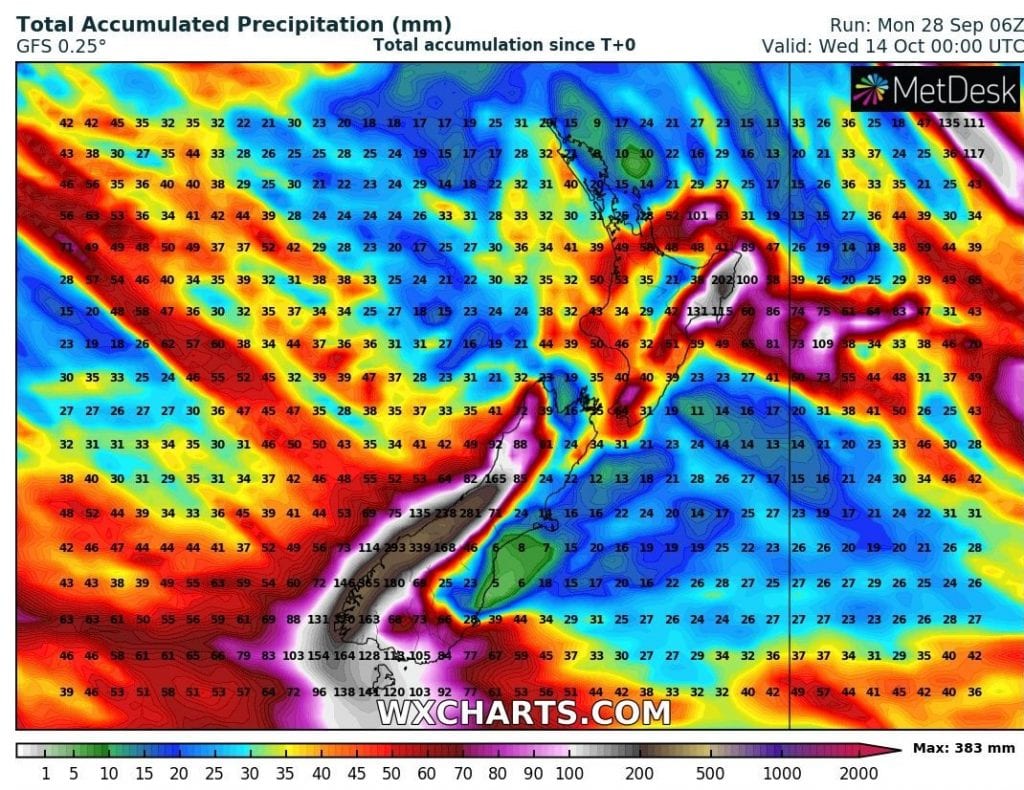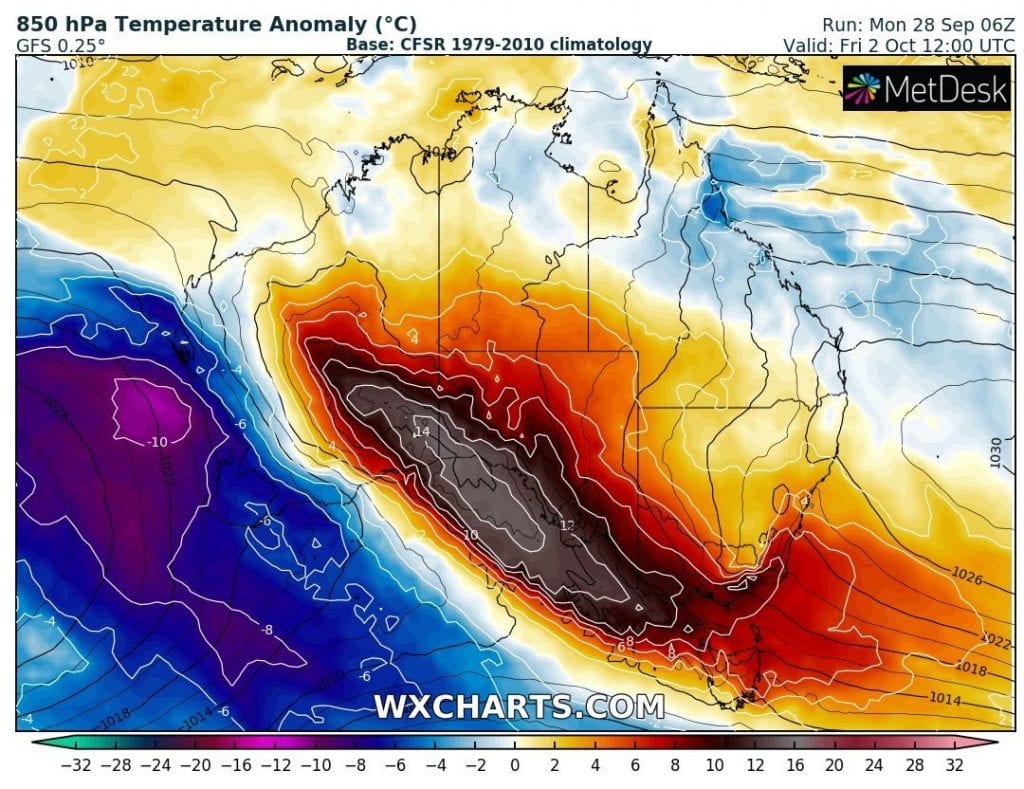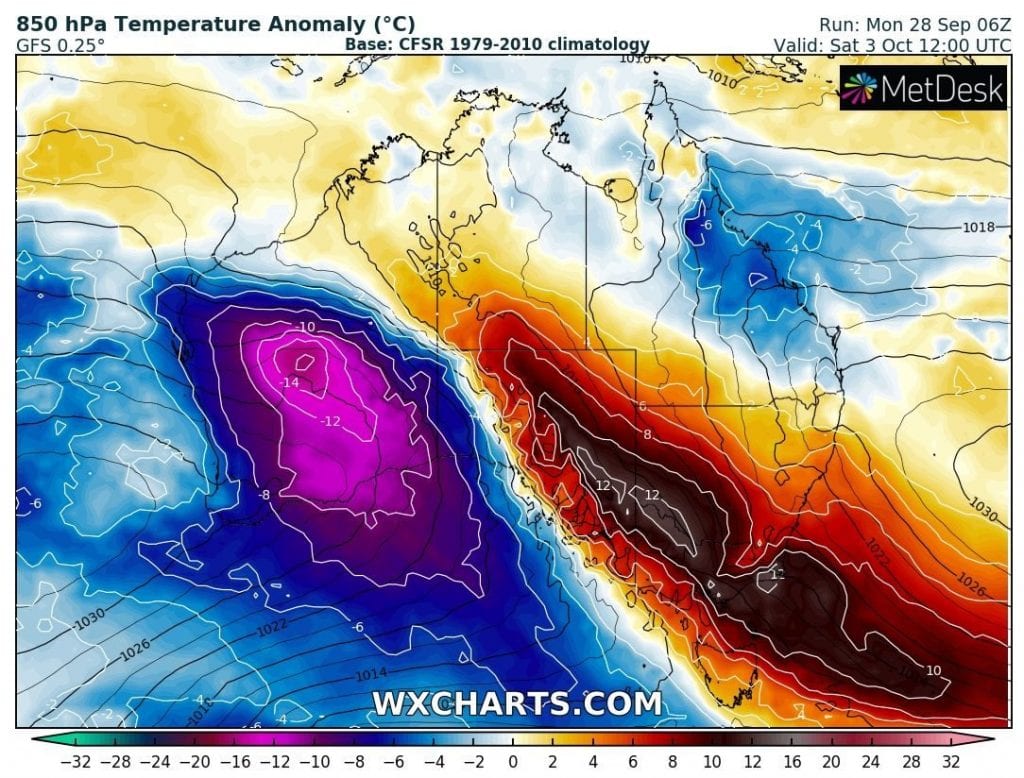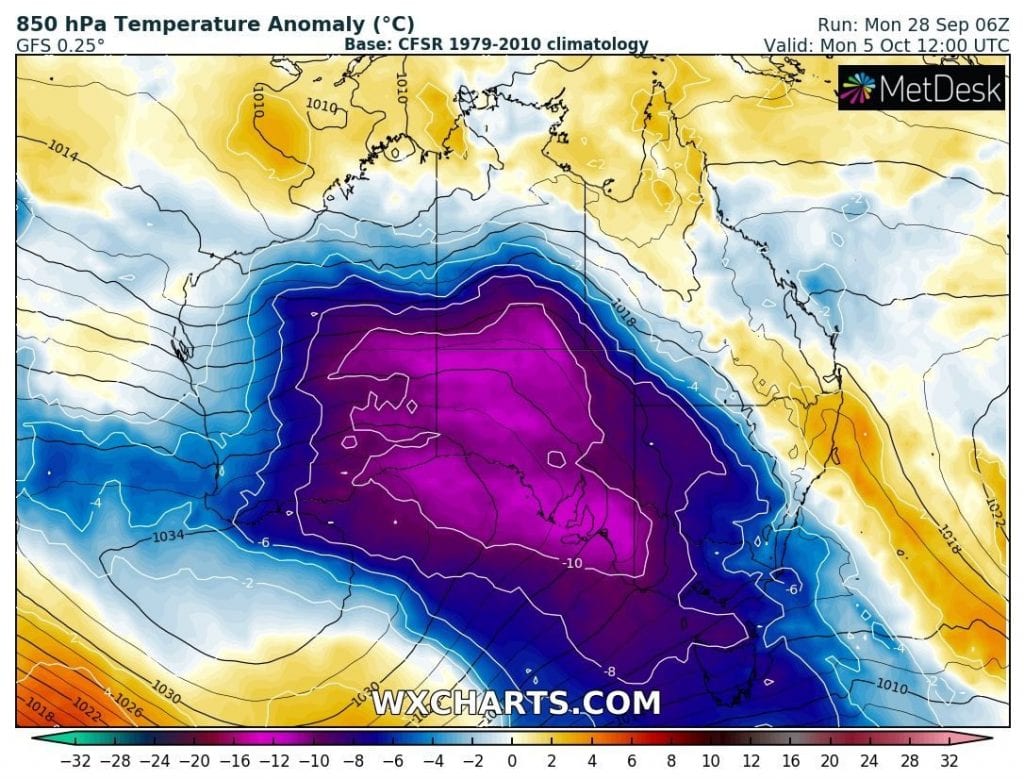 Read more: