Region of Sao Paulo and Rio de Janeiro long-term bother severe storms, which are bringing disastrous floods.
On 29. November Mkweather brought an extreme videos from terrifying floods near Sao Paulo, Brazil /https://mkweather.com/2020/11/29/total-devastation-terrifying-videos-from-floods-in-sao-paolo-brazil//.
Now, extreme floods hit Uberlandia, between Sao Paulo and Brasilia, with very similar scenes from streets of the city – floating cars, powerful stream of high floodwater and fear of people. One passage of the video is directly from a car in the stream of water, but fortunately not floating and damaging. Next passage is from the gym, where water flooded underground spaces from the ceiling.
Outlook for this part of Brazil is until the end of the year 2020 very bad, with next severe storms and next potential floods, or landslides. According to weather tools it should fall in large area around 150 – 300 mm of rain for 2 weeks.
Weather in South America is and will be minimally until March 2021 strongly under effect of La nina /https://mkweather.com/2020/12/02/summer-winter-2020-2021-forecast-for-south-and-central-america// with warm and humid air above region of Sao Paulo and Rio de Janeiro.
Lot of precipitation is expected in Amazonia and northern part of Southern America, too (Guyana, Venezuela, Colombia). Argentina is waiting very hot, and west coast of South America cold and dry Summer 2020/2021.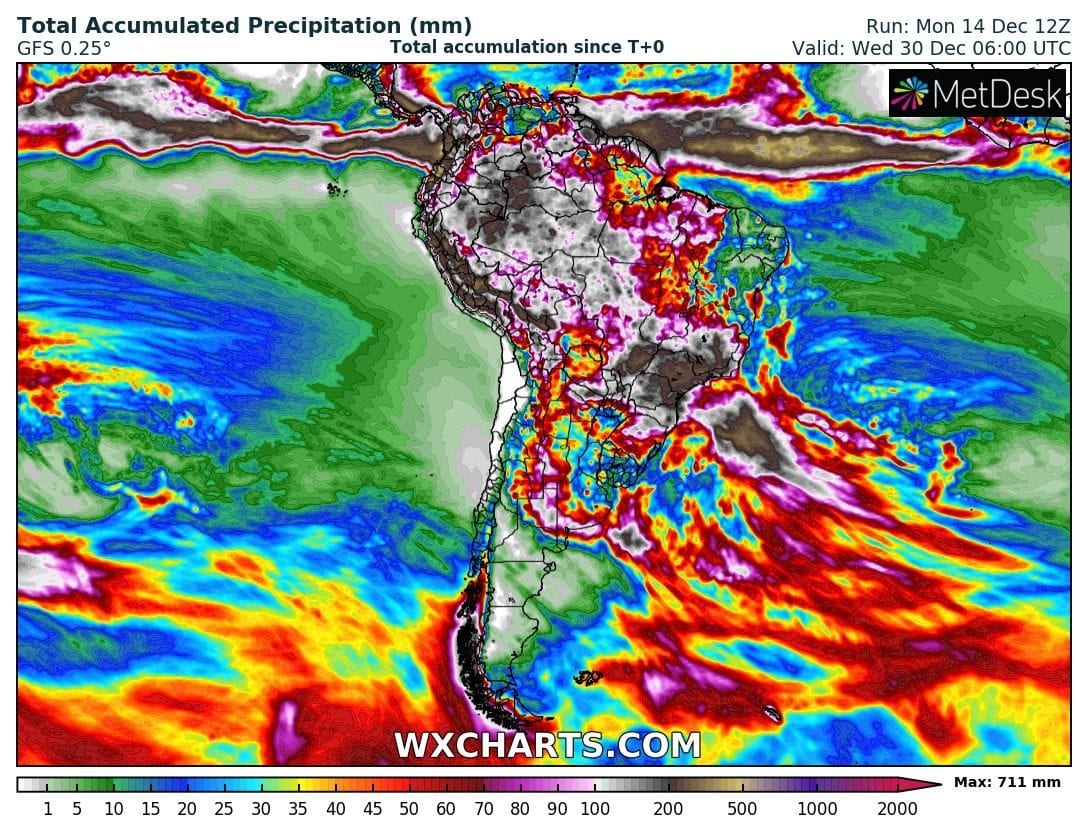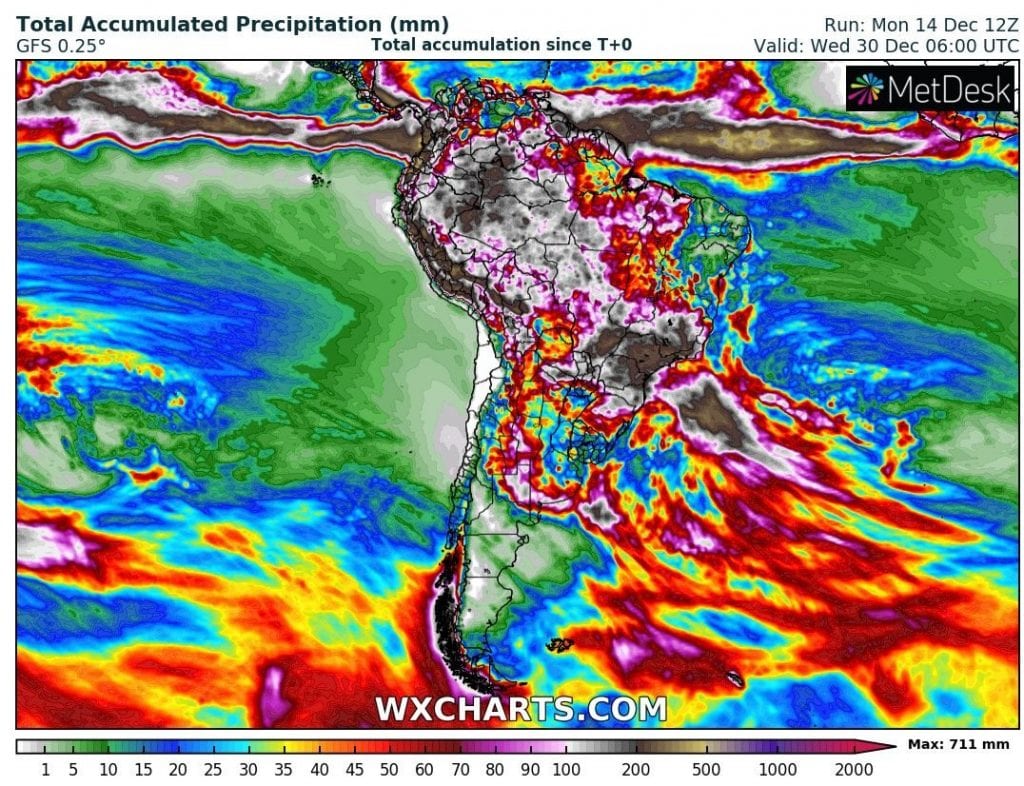 Read more: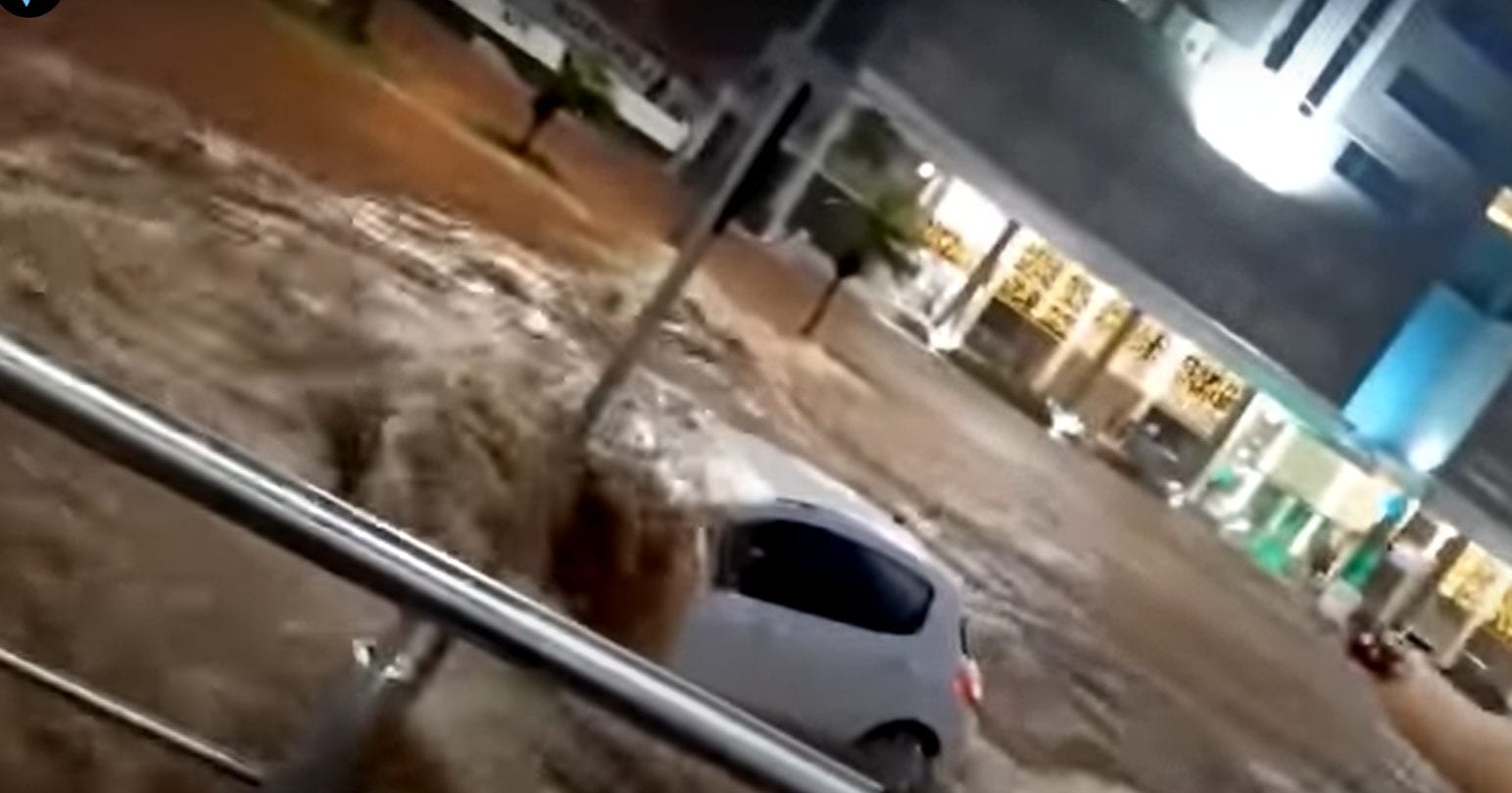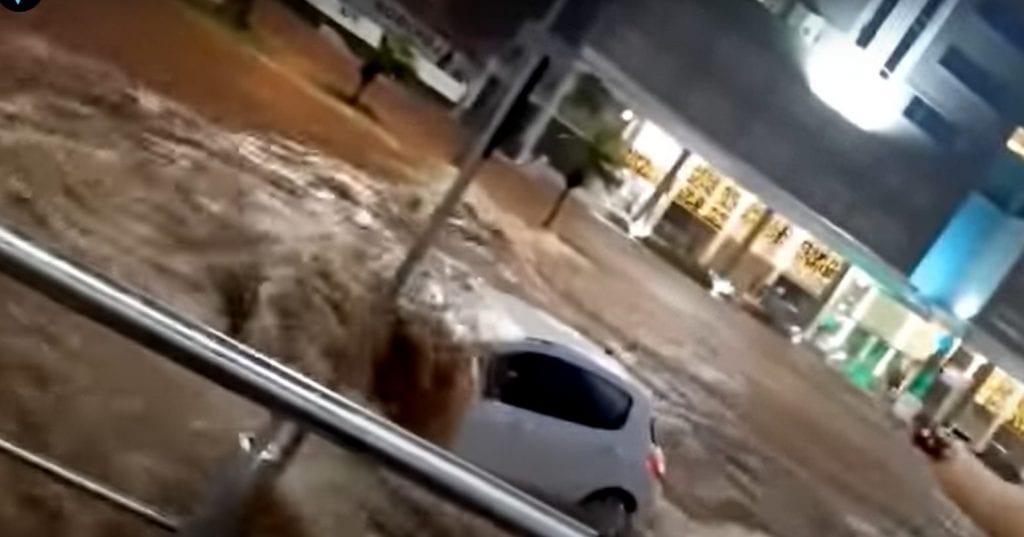 (Visited 56 times, 1 visits today)