November, December and January NOAA outlook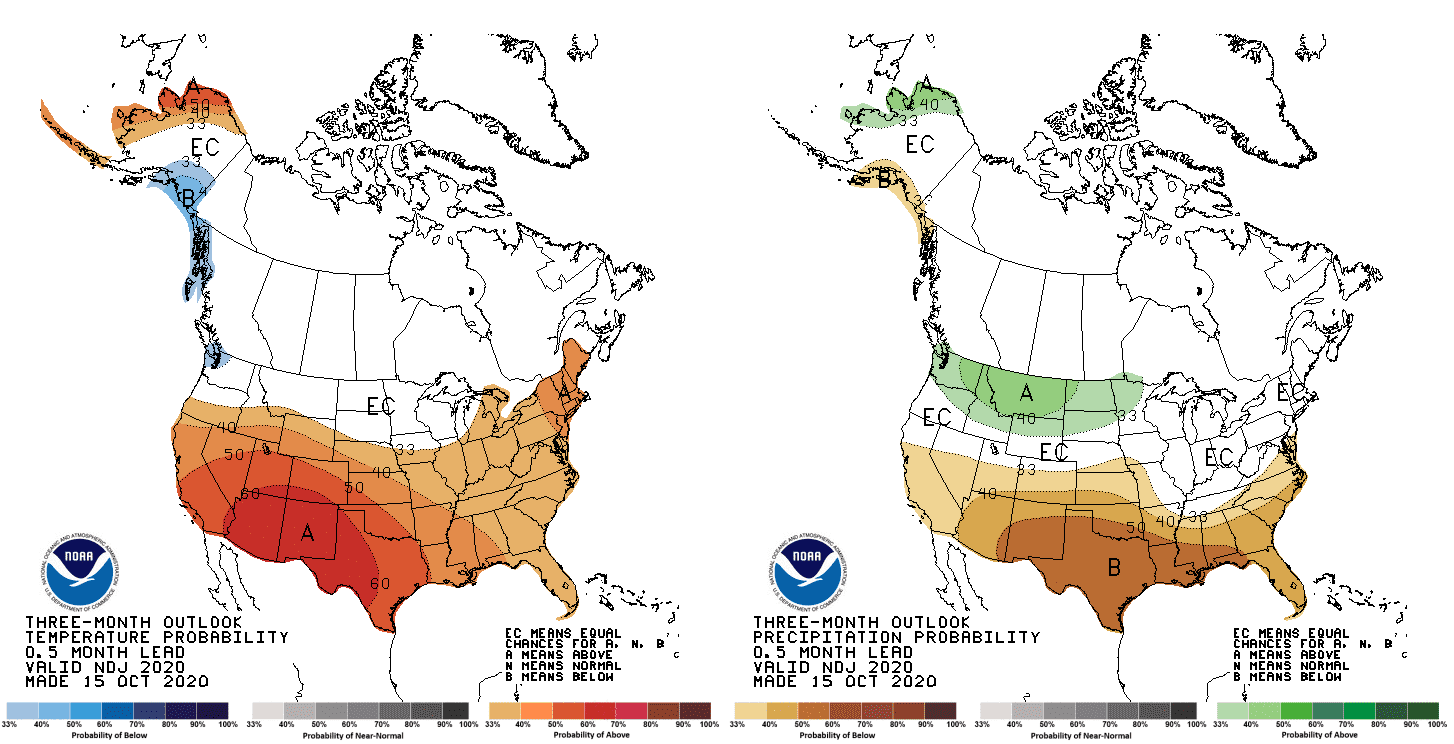 Last 90-day NOAA outlook update for the US territory isn´t very different from previous long-term predictions.
If we remove some warm temperature anomaly potential from all-time warm temperature anomalies thanks to global warming, results for the next period will be relatively simple:
1.) Expected colder and near normal, snowy conditions in Northern and Eastern parts of the USA, mainly Northwest, Rocky Mountains, Northern Plains, Great Lakes region and Midwest, thanks to La-nina and AO- – like patterns.
2.) Expected very warm and very dry conditions in southern, subtropical parts of the USA, thanks to La-nina, AO- and PNA patterns influence, too.
Alaska should be dry and cold in the south and warm and snowy in the north – thanks to La-nina and Arctic Amplification.
In Florida and Southeast will be damp out hurricane activity in the first half of period and in the Southwest will be slowly weakening wildfire season 2020.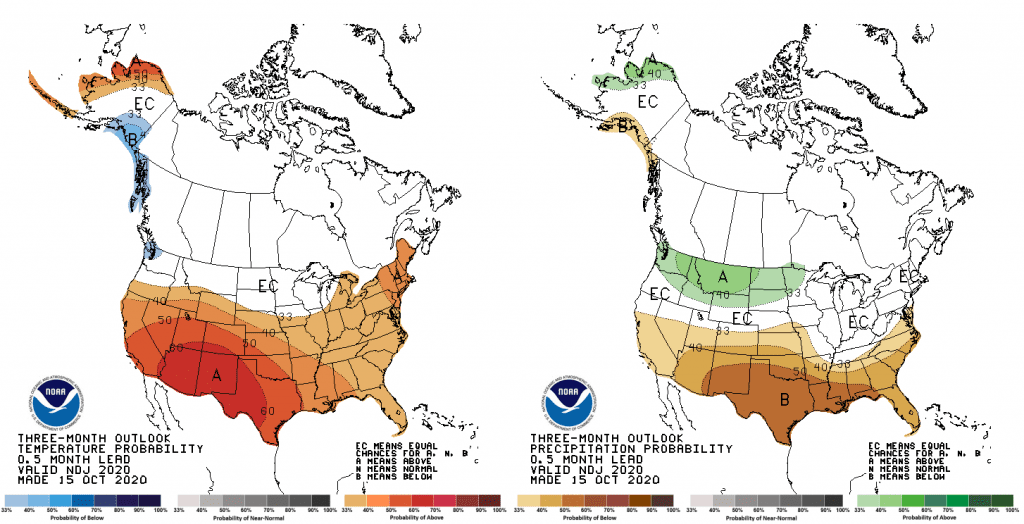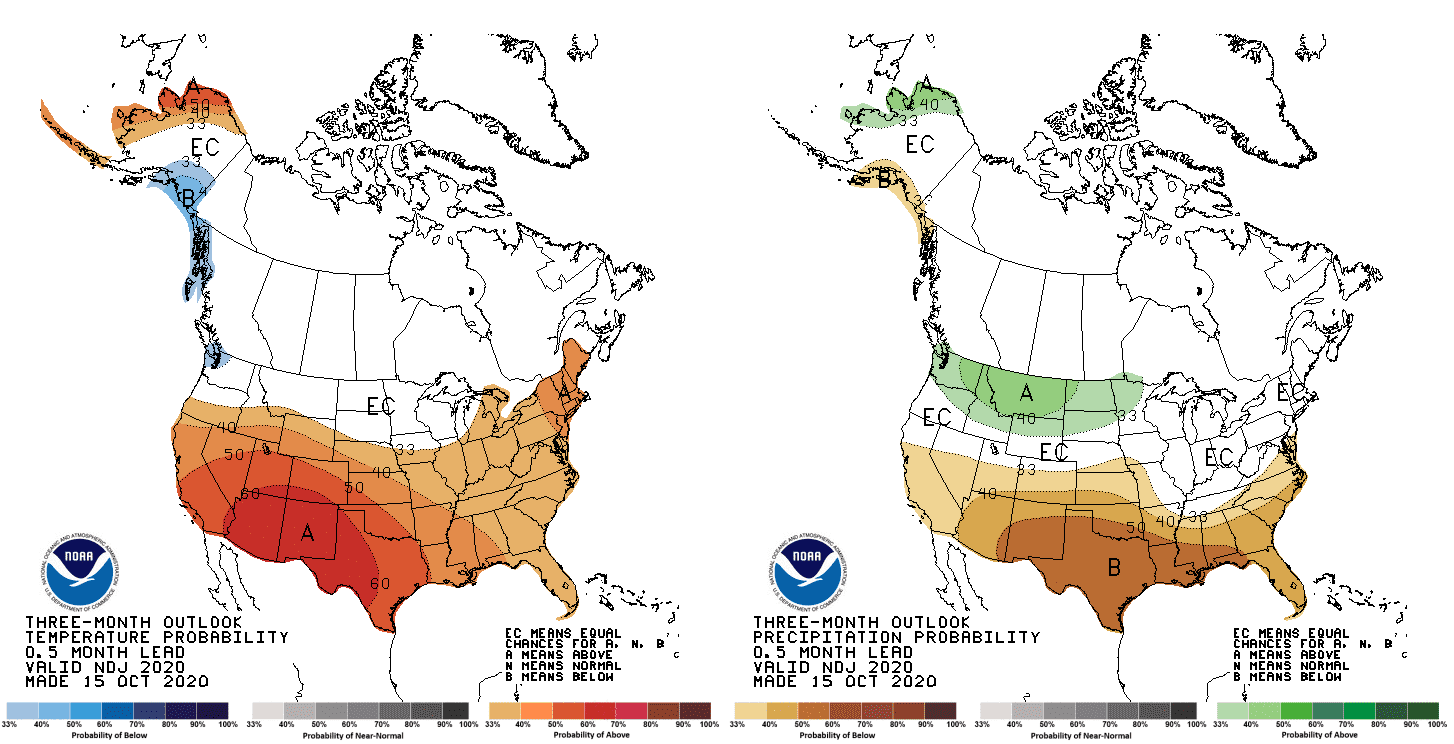 Infographics: NOAA