November weather in Europe next days: London, Paris, Brussels, Berlin +12°C, Munich and Prague only +9°C and rain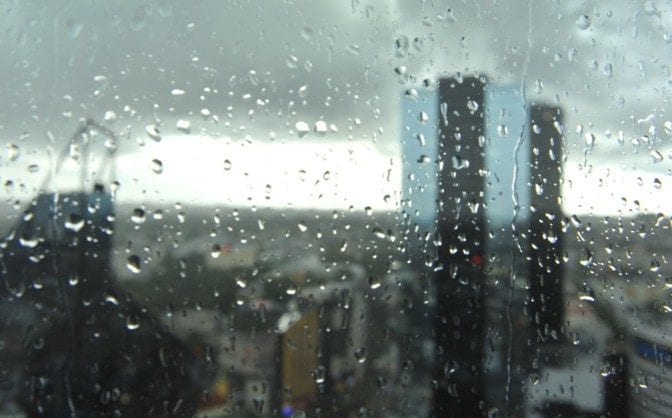 Cooldown is here and it remains only start a heating season in many parts of Europe.
Friday and the weekend will be in large parts of Europe extremely cold, with heavy rain and wind, in Alps heavy snowfall, already above 1000 – 1200 MASL.
Forecasts from foreca.com are even colder as from weatheronline.co.uk (down) – with maximum temperatures in London, Paris, Brussels and Berlin during minimally one day from Friday, Saturday and Sunday, 25.-27. September 2020 only +12°C and in Prague or Munich only November´s +9°C.
Cold Arctic air will be gradually shifting over Europe to the east and south and weather will be such as during late autumn.
The coldest countries, with temperature anomalies below -20°C from long-term average will be France, Germany, Czechia, Switzerland and Austria, later with little lesser temperature shock other coutnries of East-Central Europe, Italy and Balkan. Coldwave hit northern half of Spain, too.
After shift a large cyclonic system above Europe, round of storm frosts is possible – already on Thursday, 24. September 2020, in low areas of UK was measured -5,0°C (Altnaharra) and in Norway -7,6°C (Rognsundet).
Therefore, be prepare for very unkind weather!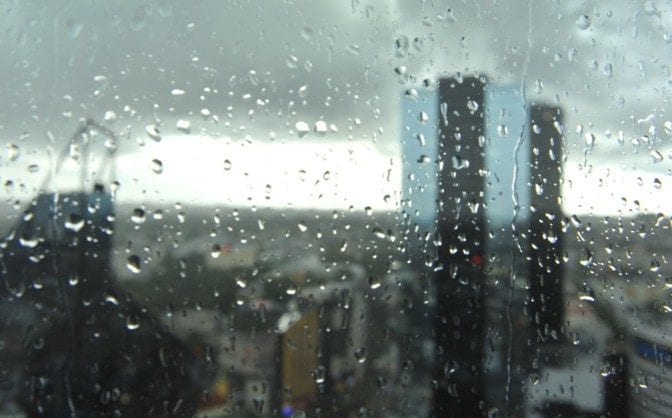 Precipitation and temperature forecasts for Europe from woeurope.eu/weather/maps/forecastmaps:
Temperature in 2 m, 850 hPa anomalies and maximum and minimum temperatures from Friday to Monday, 25.-28. September 2020 /wxcharts.com, wetterzentrale.de/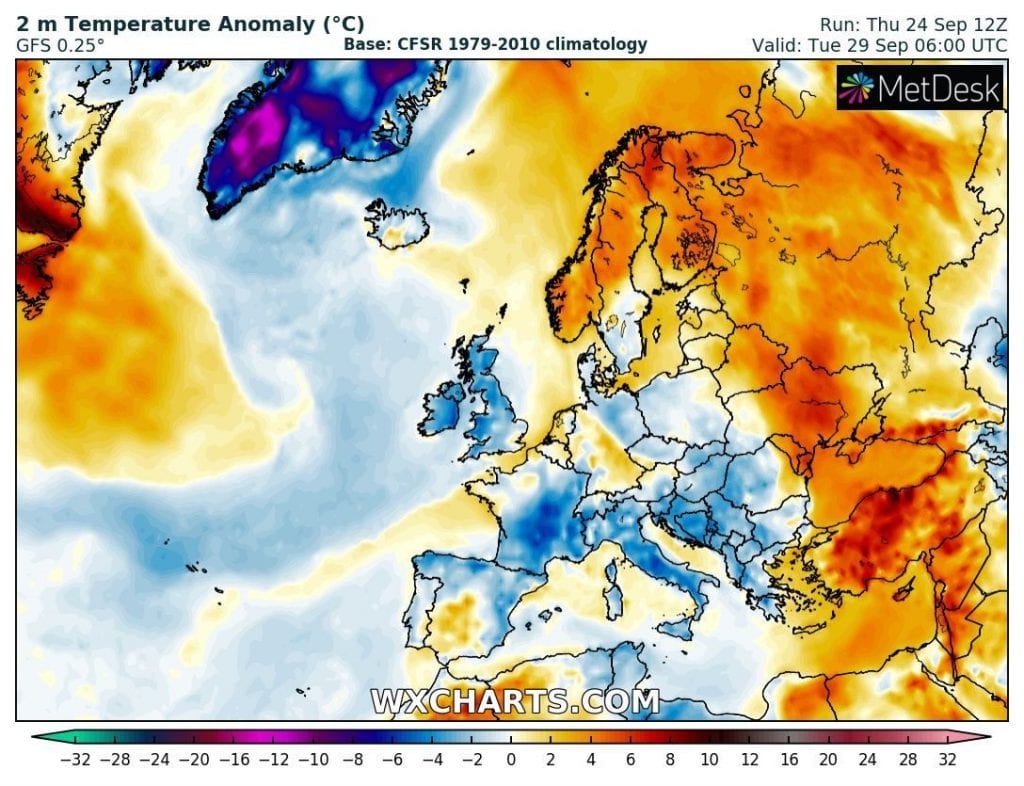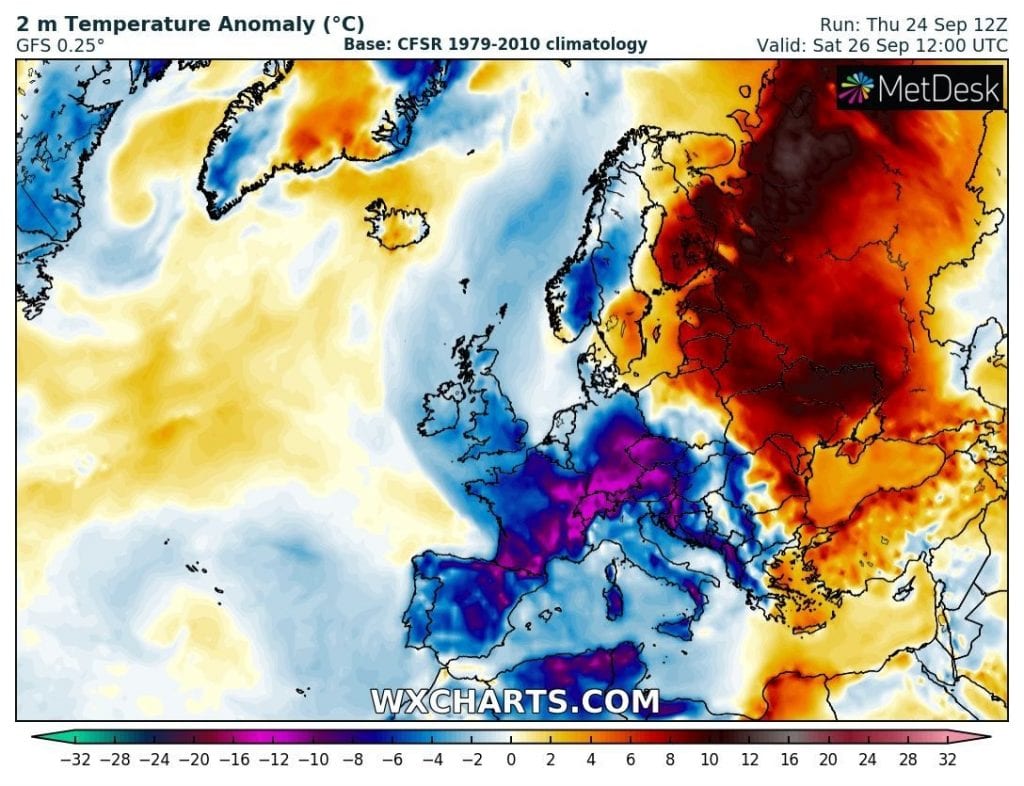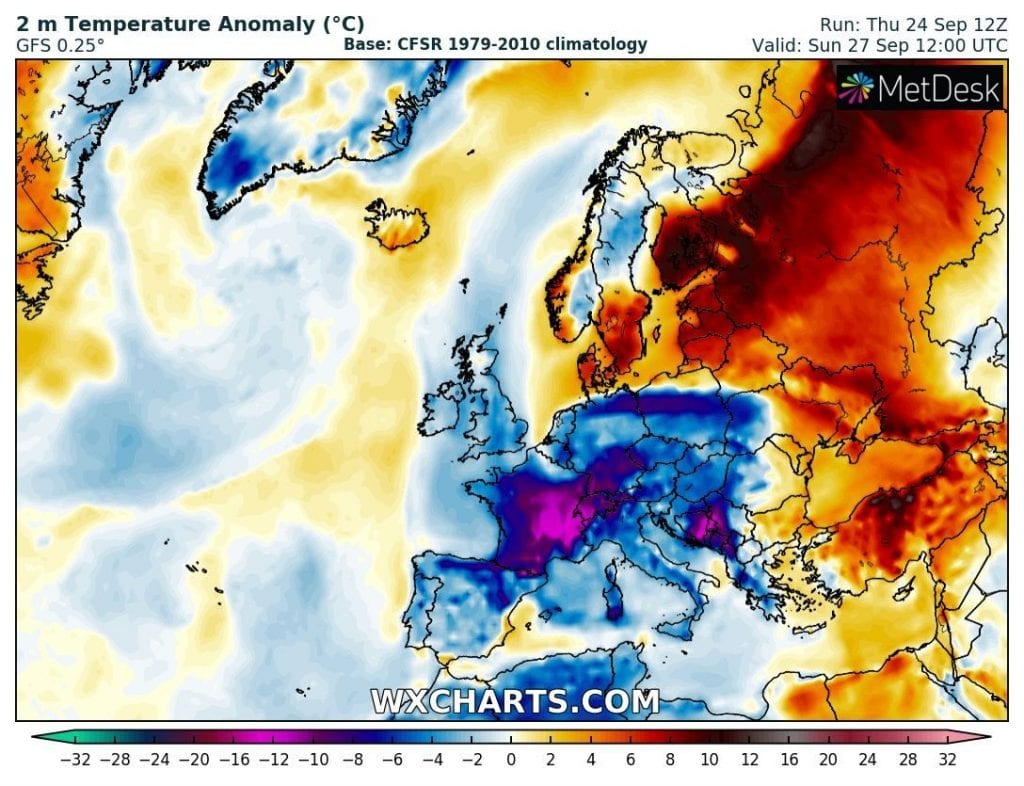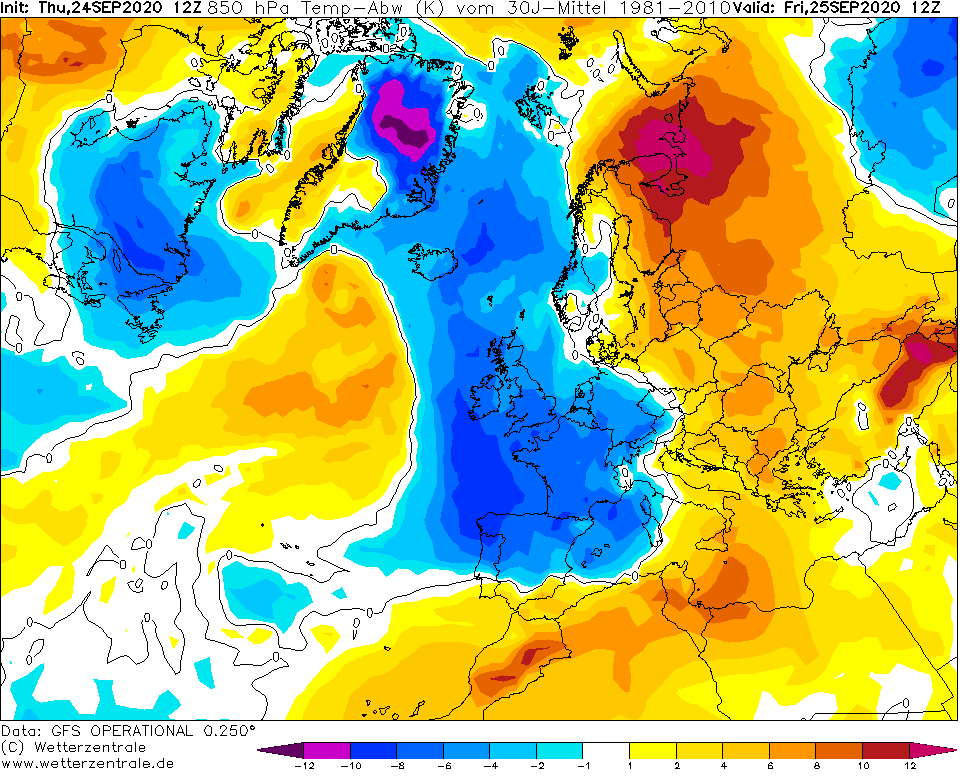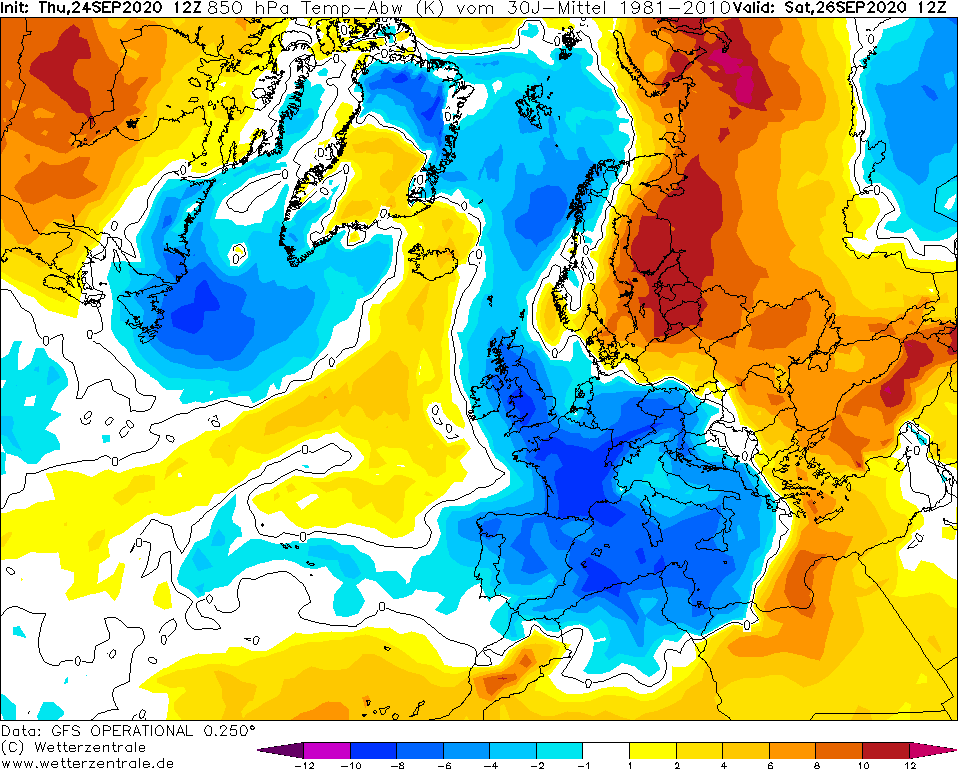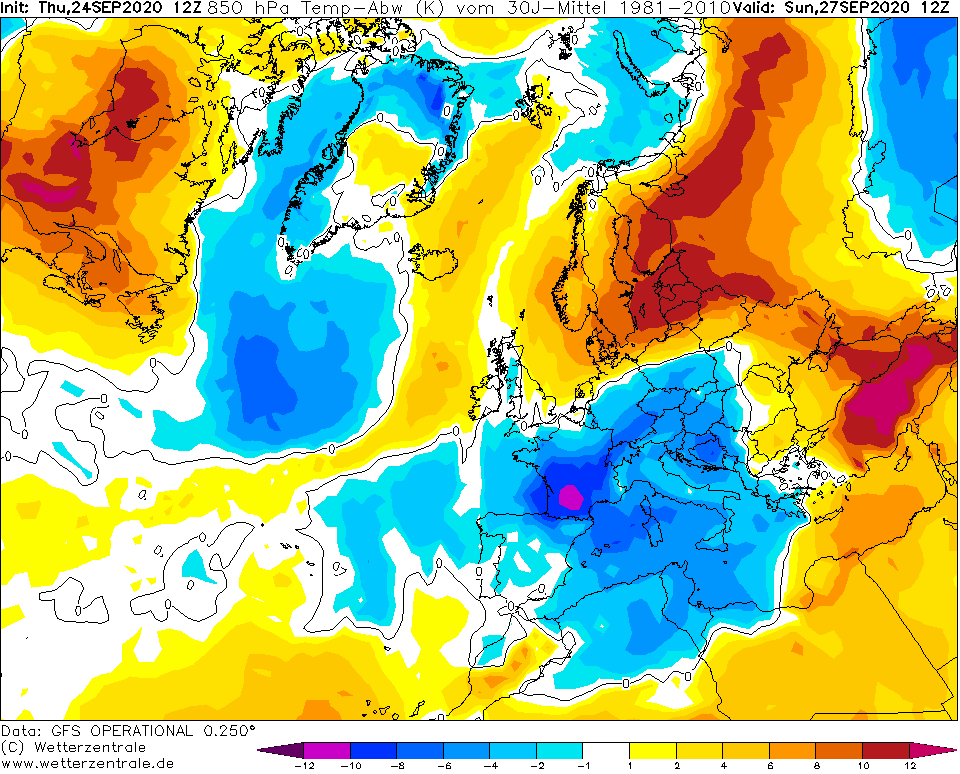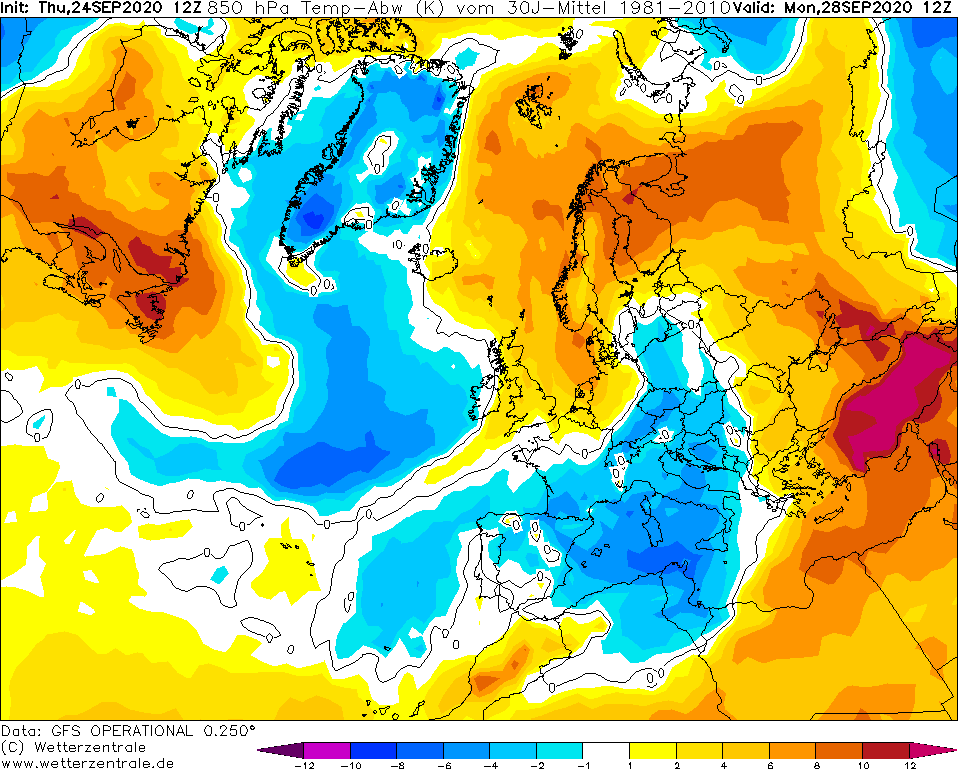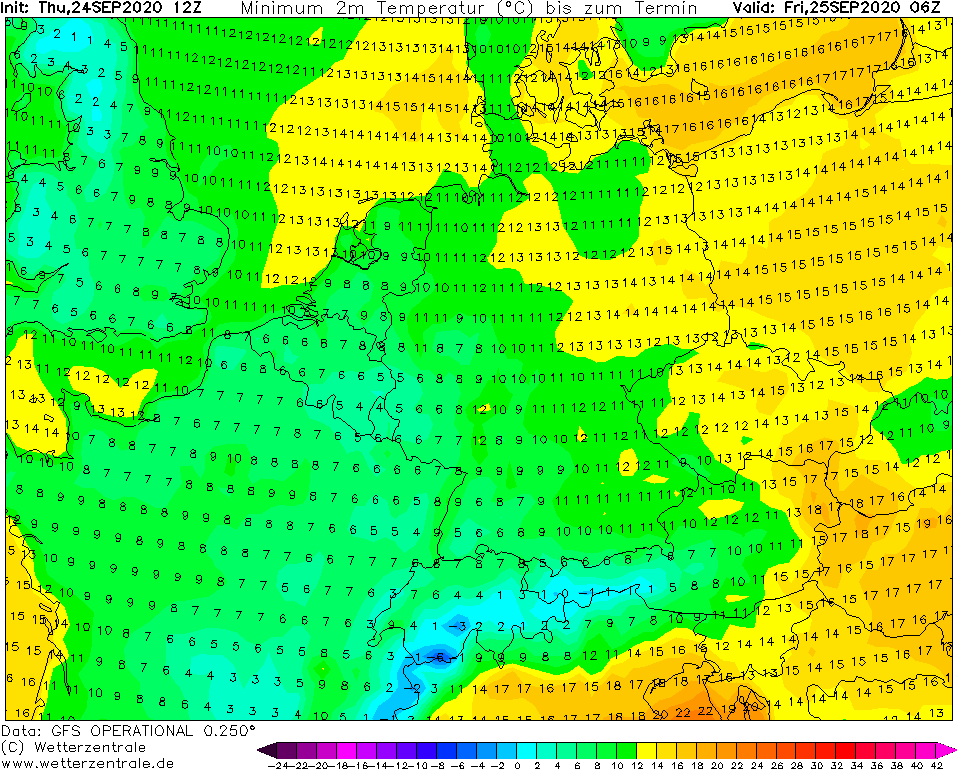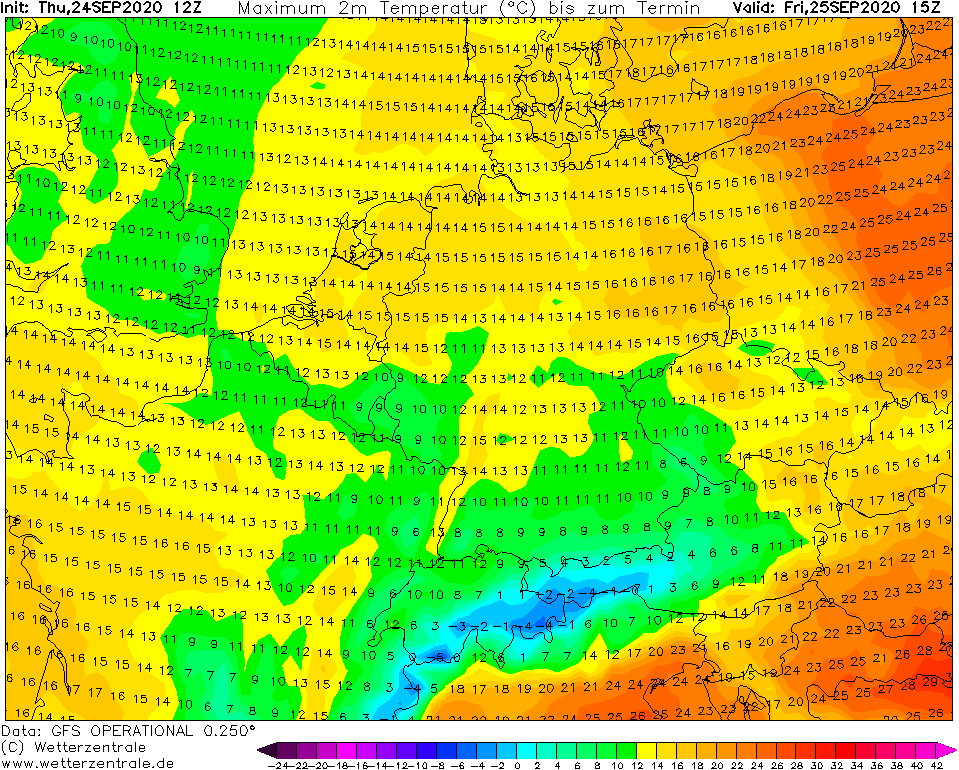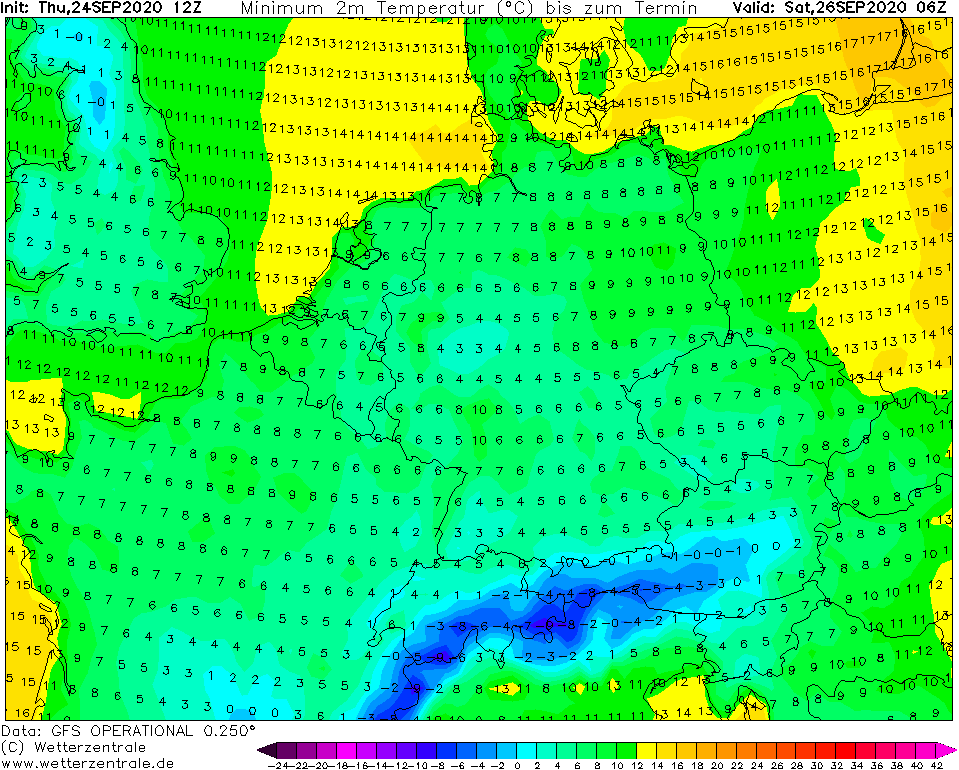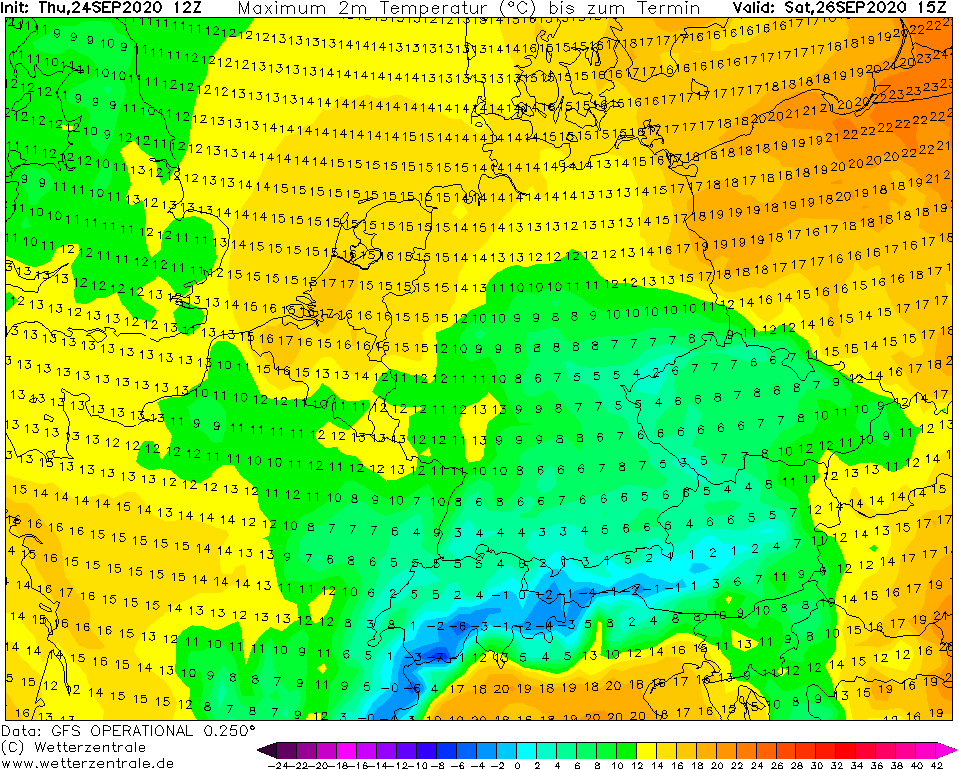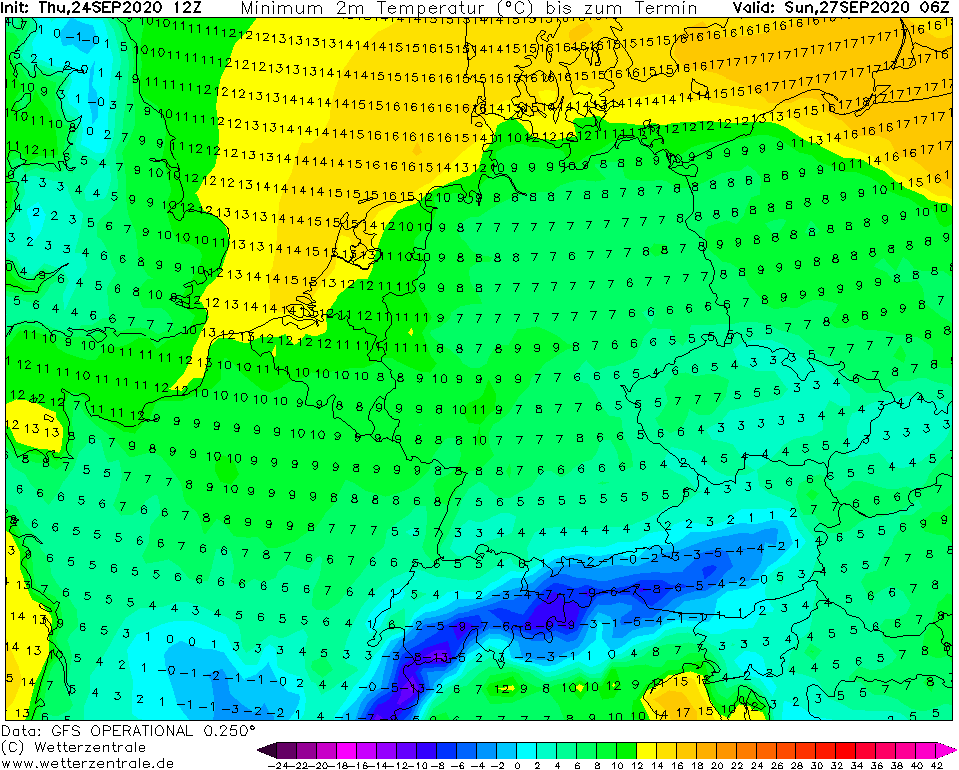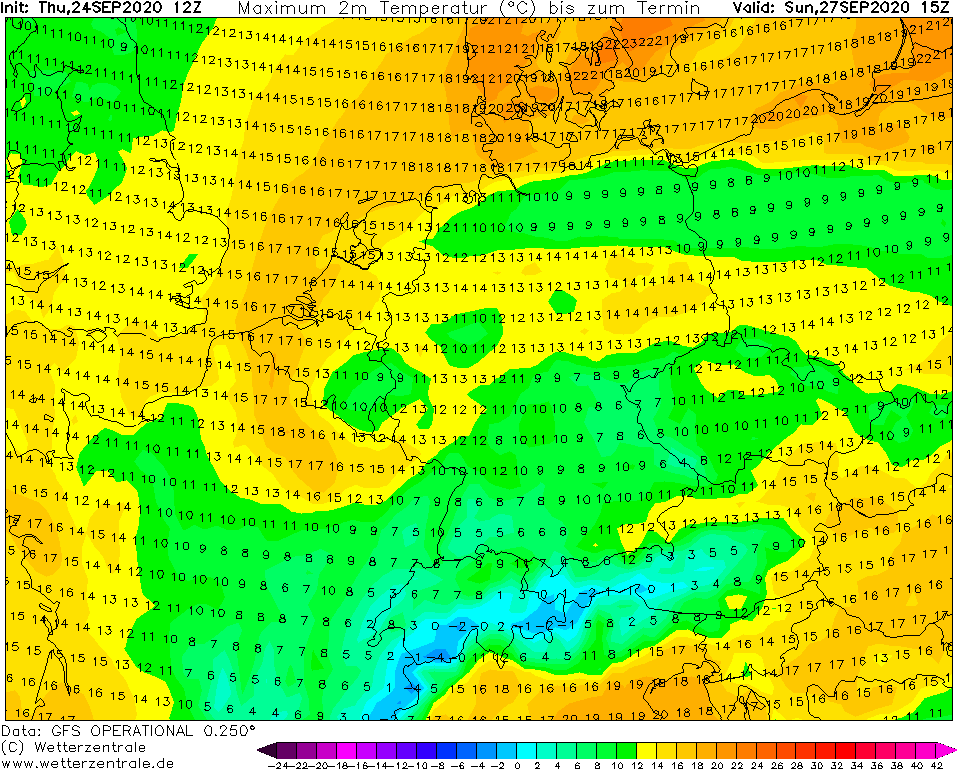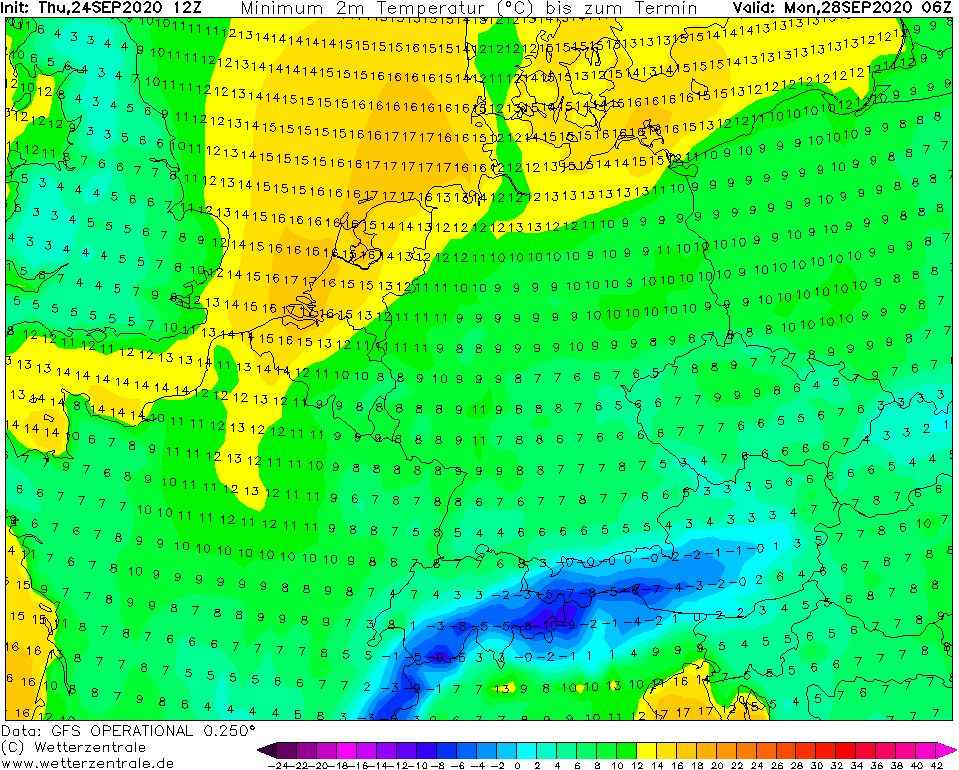 Expected snowfall in Alps /wxcharts.com: