UK -5,0°C and snow, Norway -7,6°C and 184 km/h wind gusts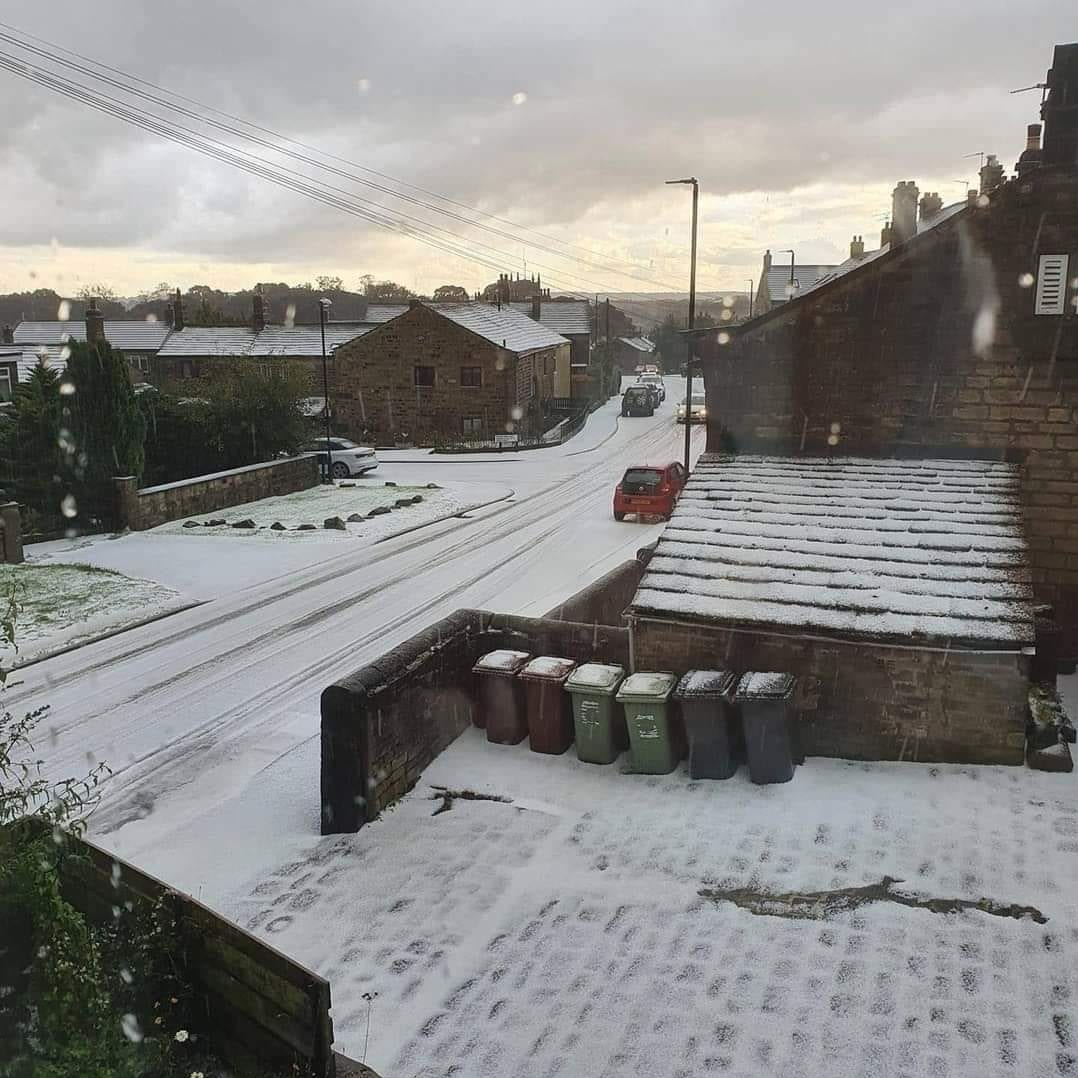 The first day of extreme cooldown in Europe, Thursday, 24. September 2020, has surprised with heavy rain in western and northwestern parts of Europe, but interesting were phenomenas, which has appeared after transition of robust cyclonic system above southern parts of Europe in northwesternmost parts of continent.
In UK, in air mass around -2°C in 850 hPa level, heavy frost immediately after skies made clear hit Scotland, with temperature minimum only -5,0°C in Altnaharra. Moreover, in Scotland after severe frosts has fallen snow locally, therefore, atmosphere in some parts of the UK was really winter. Altnaharra is located only 81 MASL in northern Scotland.
Winter conditions has reported North-Central and North Norway too, with temperature in 850 hPa under -5°C and snowing. In Rognsundet temperature has fallen to -7,6°C on Thursday and more southward, more closely to the stormtrack, extremely strong winds has measured.
In Hekkingen Fyr, near Tromso, 10 MASL, Norwegian meteorologists has measured wind gusts 184 km/h on Thursday.
Windy, rainy and very cold weather in Europe will be continue next days, therefore won´t forget to warm clothes, warm tea and heating – maximum temperatures will be regionally below +13°C, what is threshold for highest average (!) daily temperature of heating days.
Thursday´s snow in northern UK /A Pocasie FB/: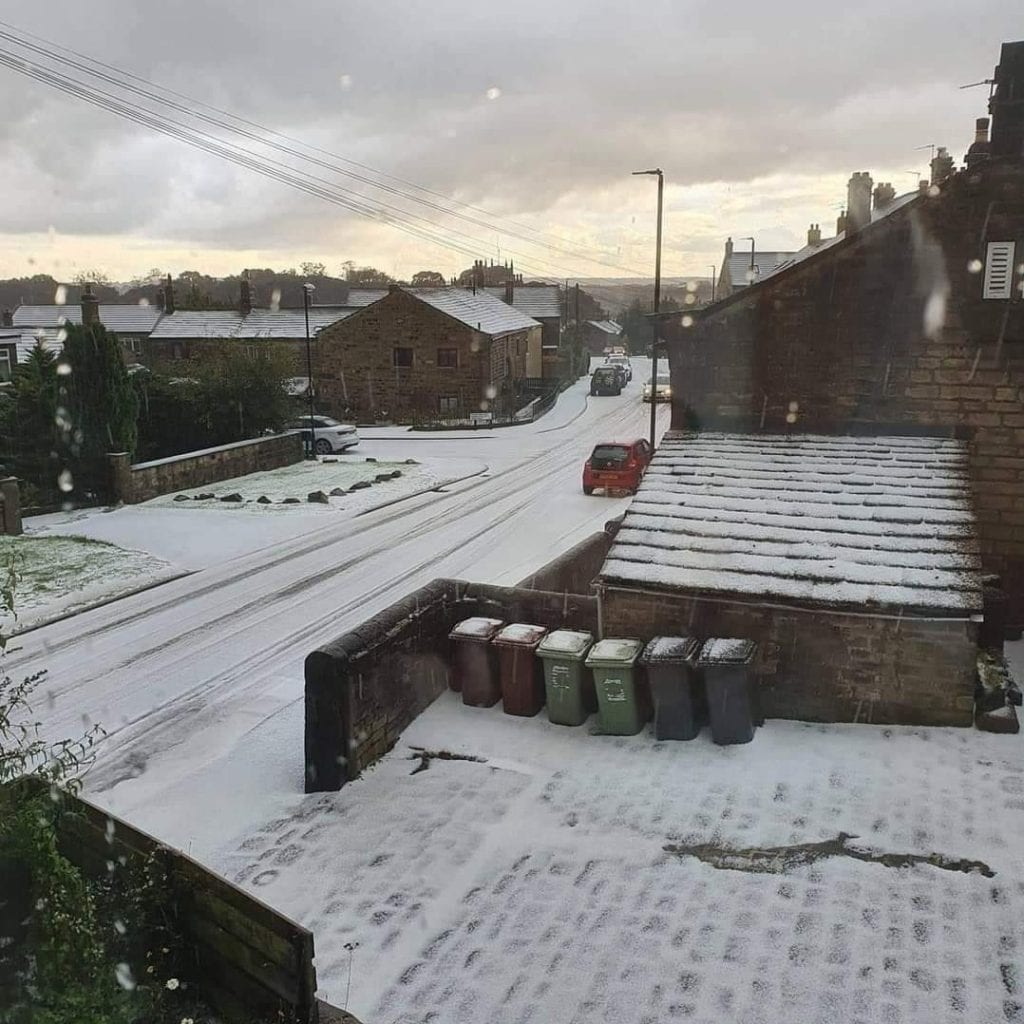 The lowest minimum temperatures, the highest wind gusts and rainfall on Thursday, 24. September 2020 in Europe /ogimet.com: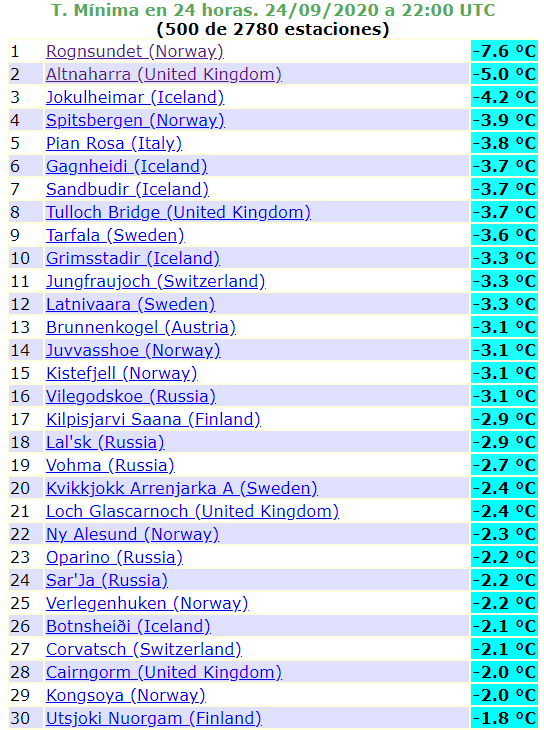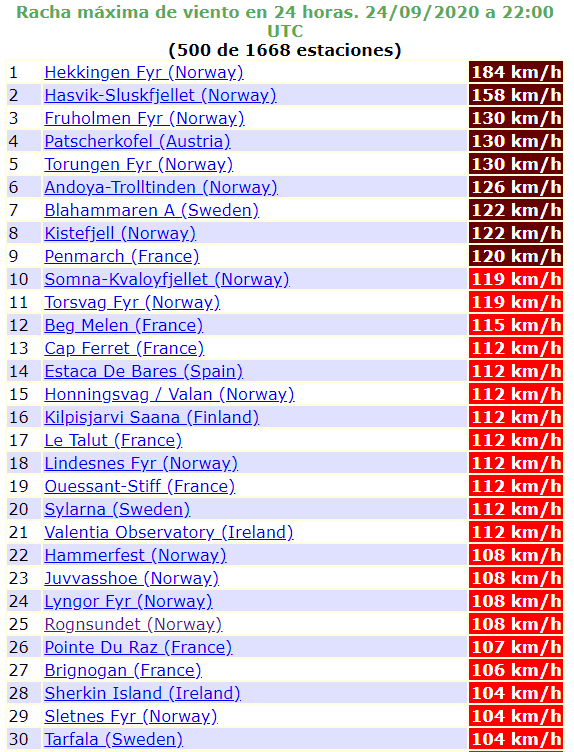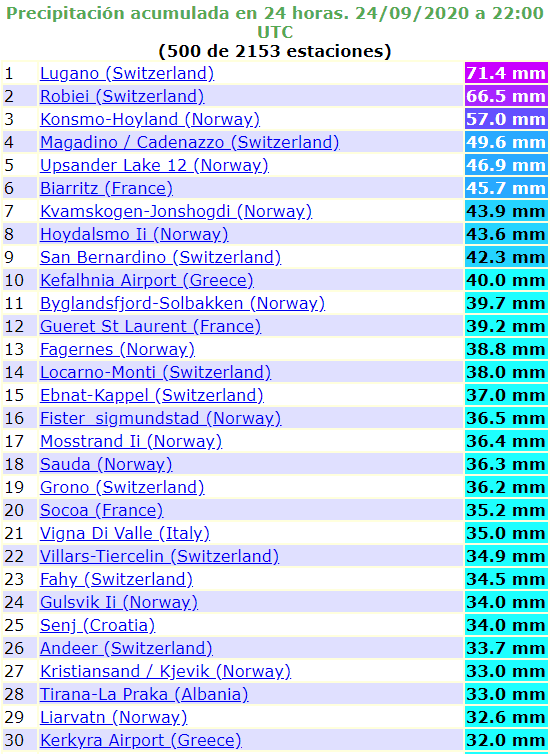 T850 hPa above British Isles and Europe on Thursday and Saturday, 24. and 26. September 2020 /wxcharts.com: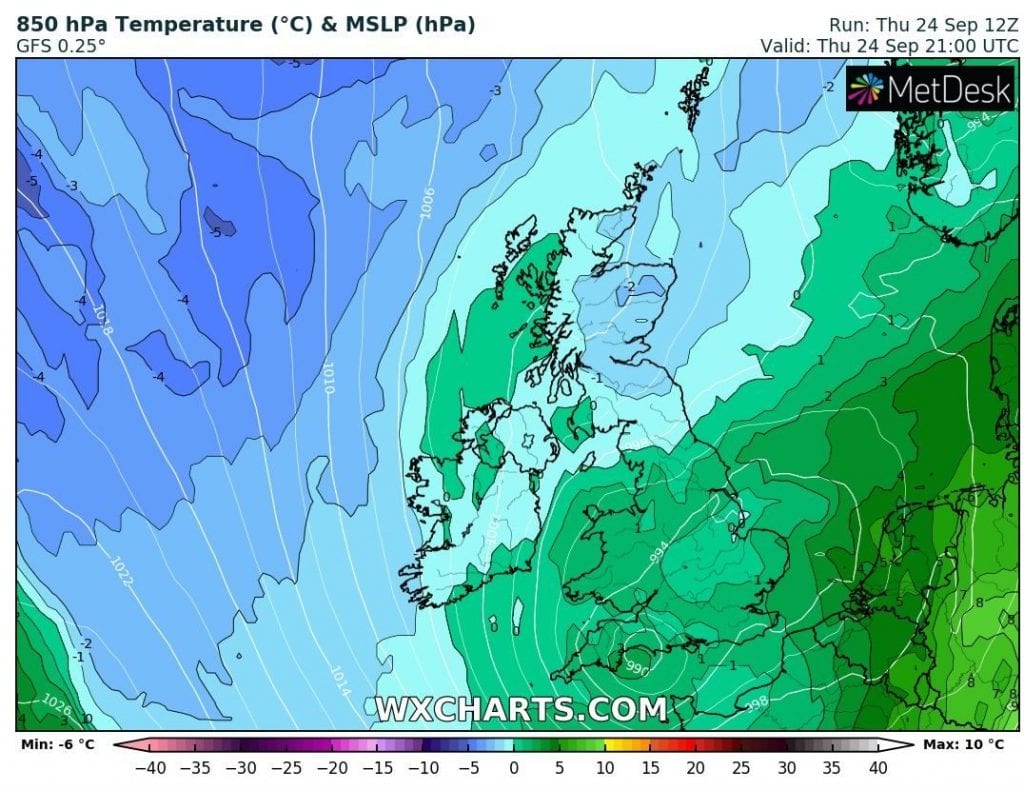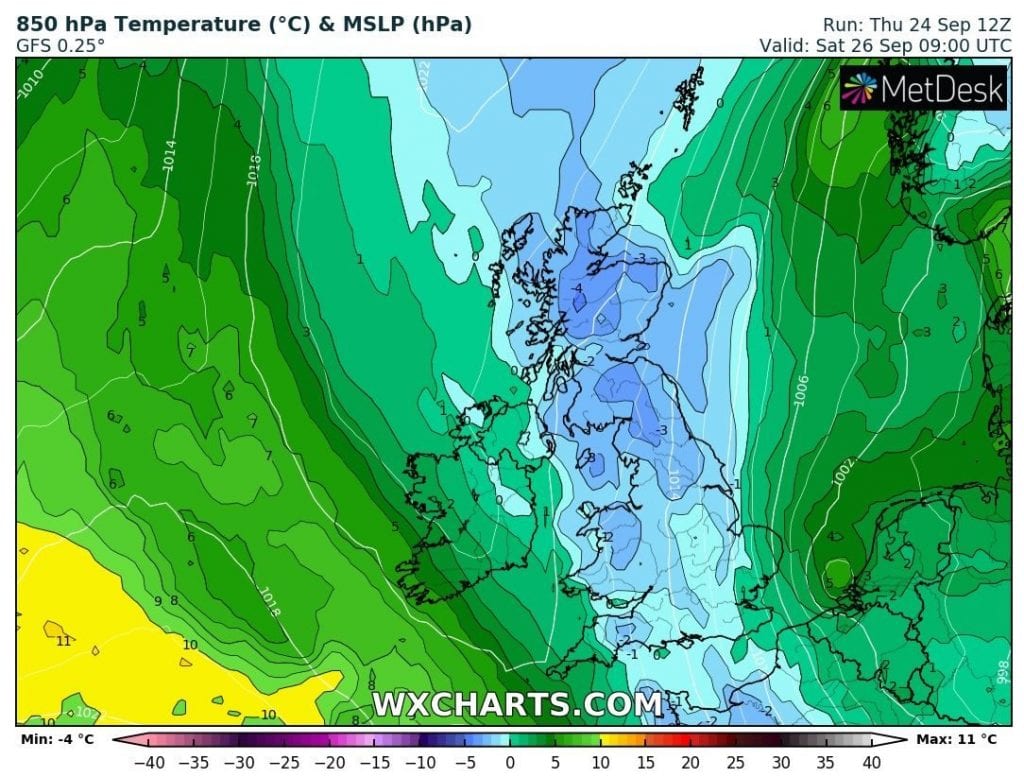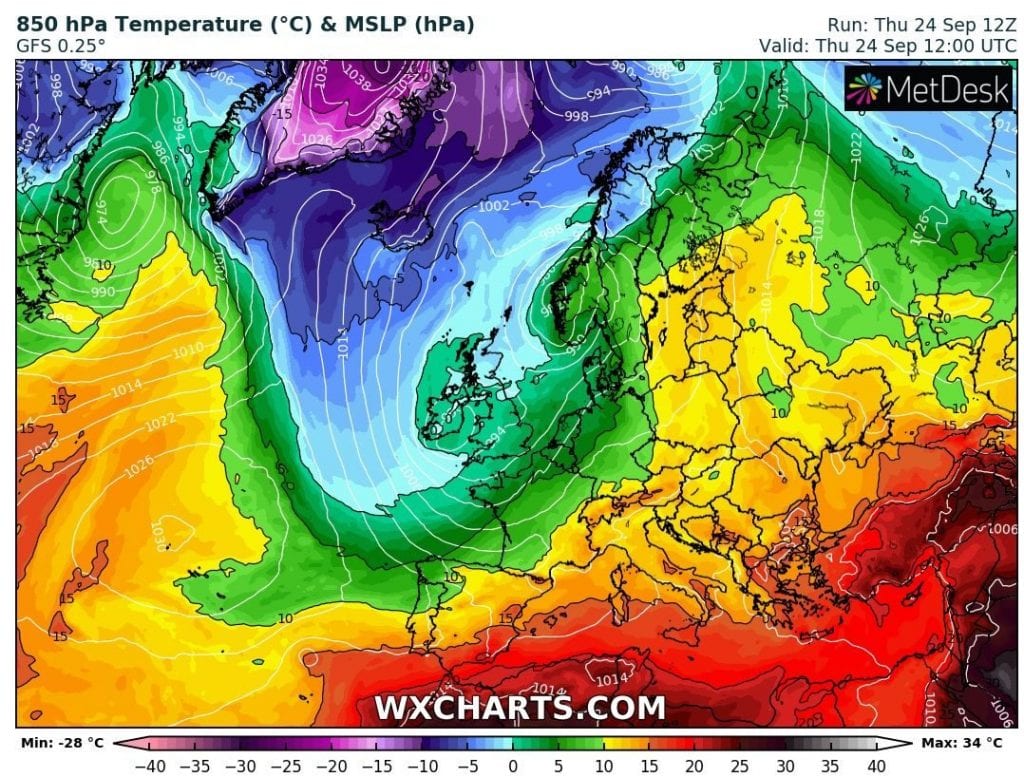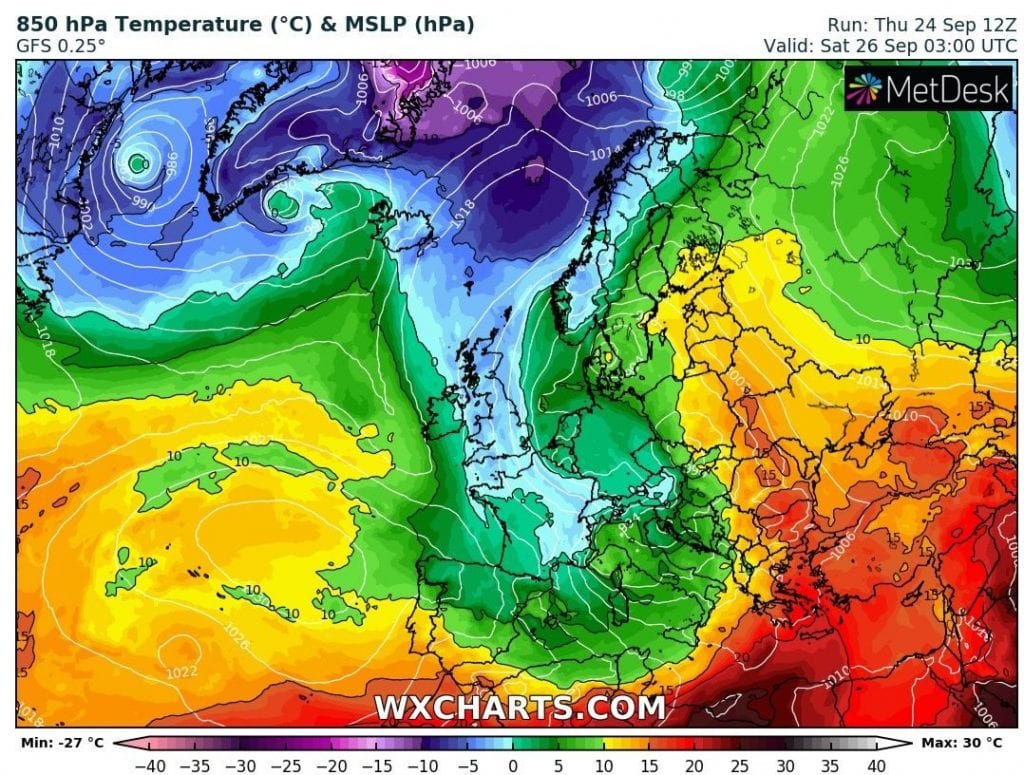 Read more: