October 2020 floods in Africa: Mozambique, Kenya, Nigeria, Togo, Tanzania, Uganda, Ghana, DR Congo and Benin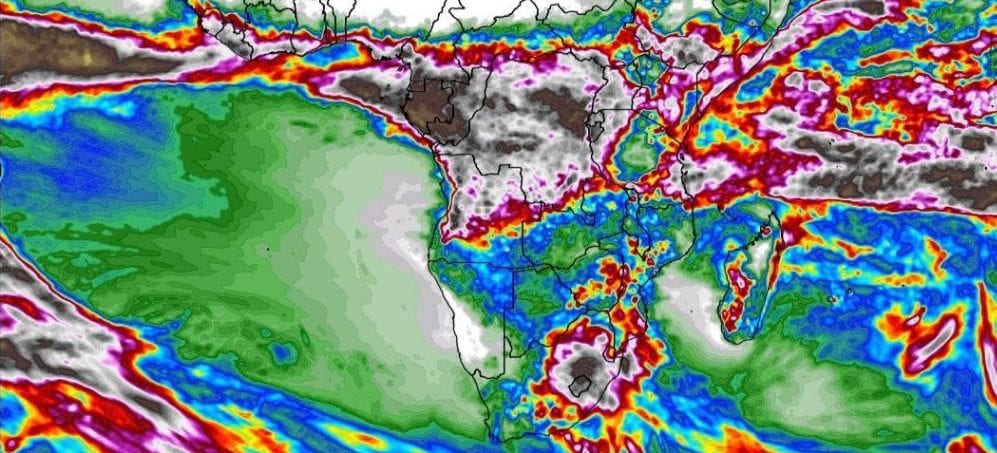 ITCZ (Intertropical Convergence Zone), but too cyclonic activity of Icelandic stationary pressure low are shifting southward and little different regions of Africa are expecting severe rains and storms during the first half of November 2020, such as during the summer or early autumn 2020.
Situation in northern parts of subequatorial Africa has become more calmly and flood water in Nile in Sudan decreased. But, during October 2020 there are still be regions with severe storms and rains, mainly in equatorial, but soo in more southern parts of Africa, thanks to shift of ITCZ.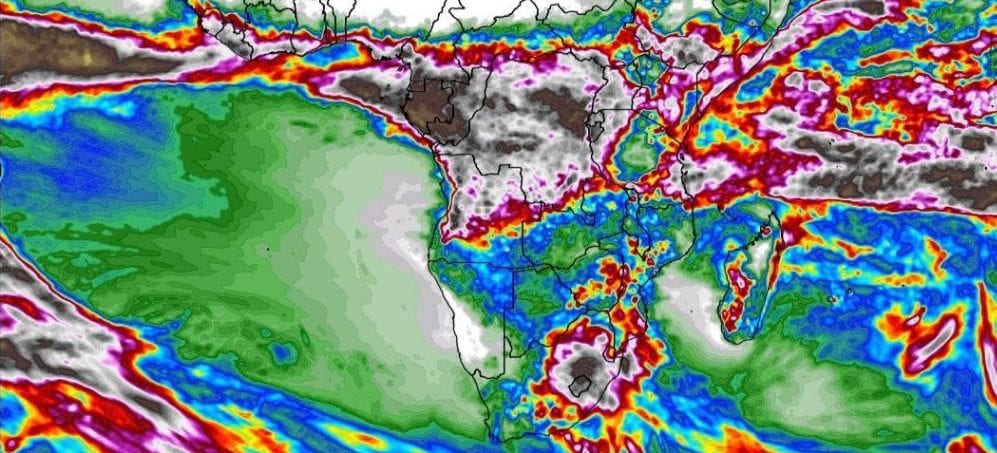 Situation with African floods in monitored by page http://floodlist.com/africa, so we can look to hit regions, now:
Mozambique: 22 people died and 12 has been injured after October 2020 floods in Niassa, Nampula, Zambézia and Manica provinces and in Maputo city. 16 657 people has been afected by floods.
Kenya: Lake floods: Almost 25 000 people have been displaced by flooding along the shores of Lake Turkana and 7 000 households have been severely affected by Lake Victoria backflows. 24,320 people living on the shores of Lake Turkana have now been displaced and 30,000 households in Turkana County could be affected from an overflow. 14. October 2020, 2 people died in the landslide that struck in Weiwei, West Pokot County, burying at least 5 houses. 
Nigeria: 155 dead and 25 000 displaced were after weeks of flooding. Floods have impacted 192 594 people across 22 states of Nigeria since September 2020, with 826 injuries, 155 fatalities and 24,134 displaced. Floods have occurred along Benue and Niger river in Jigawa, Kebbi, Kwara, Sokoto and Zamfara states since 6. October. Floods has been reported from states Bayelsa, Anambra, Rivers, Delta, Niger, Kogi, Edo, Kano and Adamawa, too.
Togo: 11 people have died, 4,000 buildings have been damaged and around 57,000 people affected by flooding in Savanes and Kara regions in northern Togo on 13. October 2020. 37,000 hectares of land have been flooded in areas along the Oti River basin reaching from neighbouring southern

Burkina Faso, Benin

into Togo and

Ghana

. An estimated 350,000 people live in the flooded areas.
Tanzania: 12 dead during flash floods in Dar es Salaam on 13. October 2020 from the overflowing Msimbazi river.
Uganda: Lake floods: rising flood waters from Lake Albert displaced around 1,400 people in Kanara sub county, Ntoroko district in early October.
Ghana: Accra and neighbouring Kasoa reported flash floods on 10. October. In Accra, 78 mm / 24 hours fell. It caused traffic chaos and flood water up to 1 metre deep.
DR Congo: 2. October 2020: 11 fatalities and several people missing in Sake, near Lake Kivu and close to the border with South Kivu Province.
Benin: 6 died, 23 water-related deaths and  7 000 displaced n the communes of Kandi, Karimama and Malanville in the Alibori Department of northeastern Benin. Niger river reached almost 10 metres.
16-day forecast of Total Accumulated Precipitation for Africa until 15. November 2020 /wxcharts.com: