Typhoon Goni exploded into 2020´s strongest storm on Earth (Category 5, 305 km/h winds), hits Philippines and Vietnam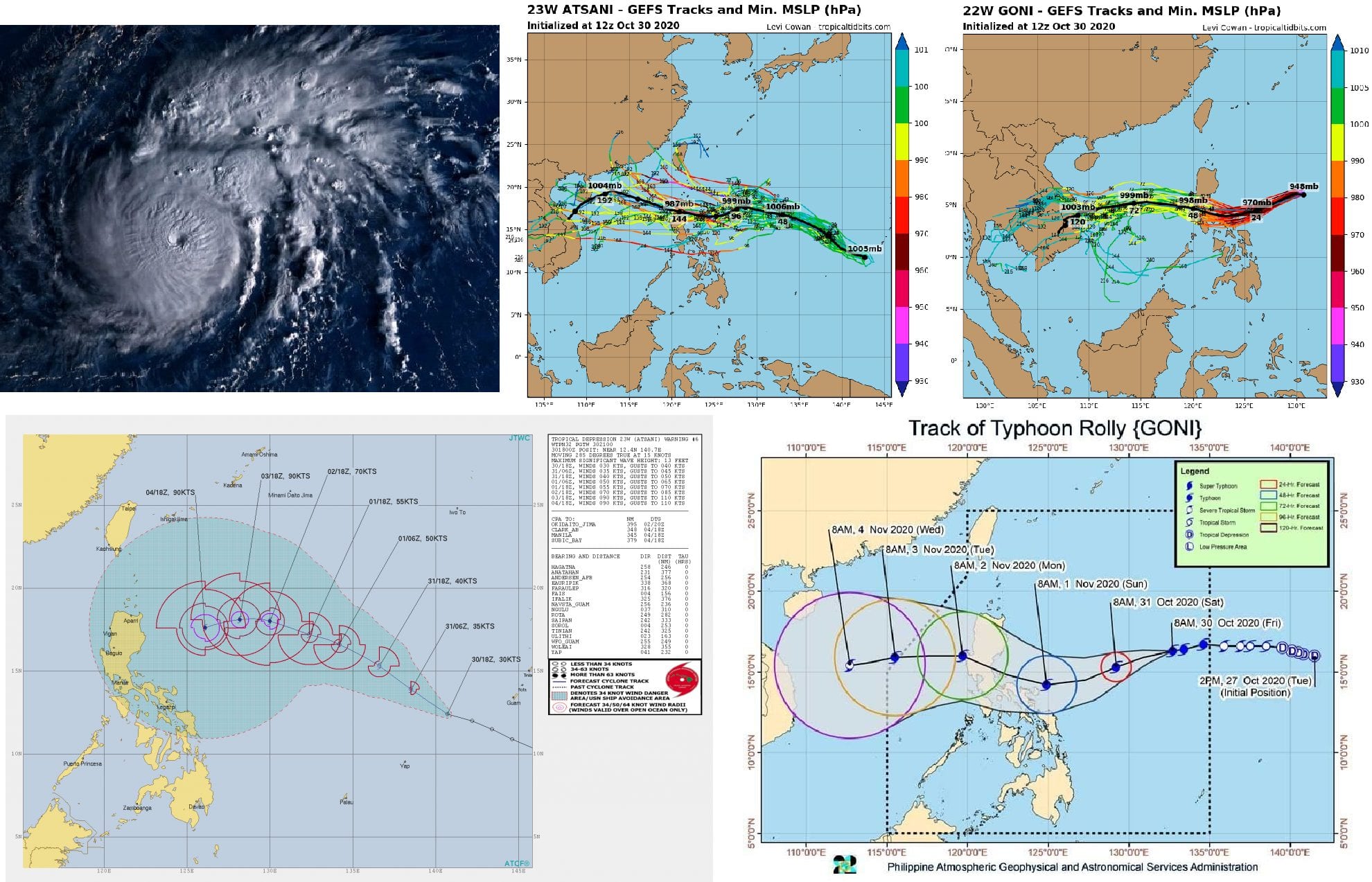 Extreme wave of tropical storms in Southeastern Asia continues and after Typhoon Molave hit Vietnam and increased death tool in Central Vientam to 230 killed, next 2 extreme threats are shifting towards Philippines and Vietnam – typhoon Goni and typhoon Atsani.
In Vietnam, it is together already 11th tropical depression, tropical storm or typhoon, which hit the territory since 5. October 2020 and situation is more than critical – Vietnamese officials claimed, that 11 tropical waves have brought the worst floods in the country in all-time history.
Extremely bas should be situation in Philippines, soon – typhoon Goni namely has strengthened to Category 5 and became the strongest storm on Earth in 2020. With power of destructive typhoon it should bring deadly conditions to central and northern Philippines already from Sunday to Monday, 1.-2. November 2020 and then continue towards floods- heavy bothered Vietnam (hits around Wednesday, 4. November) and other countries of Southeastern Asia.
Maximum sustained winds within Goni system has been reached 180 mph / 285 km/h on Friday, 30. October 2020 with wind gusts around 190 mph / 305 km/h. The pressure in the center has dropped to 915 hPa.
And – it is not all, next potential supertyphoon – Atsani, is shifting towards Philippines and Vietnam after supertyphoon Goni. It is forecasted, that Atsani hits Philippines, Vietnam and southeastern China already between Tuesday and Friday, 3.-6. November 2020 with full power.
Only typhoon Molave, Category 3, has brought to region 47 dead, 81 missing and $268 million damages. If preparedness before Goni and Atsani will be poor, death tools should be counted in hundreds of lives.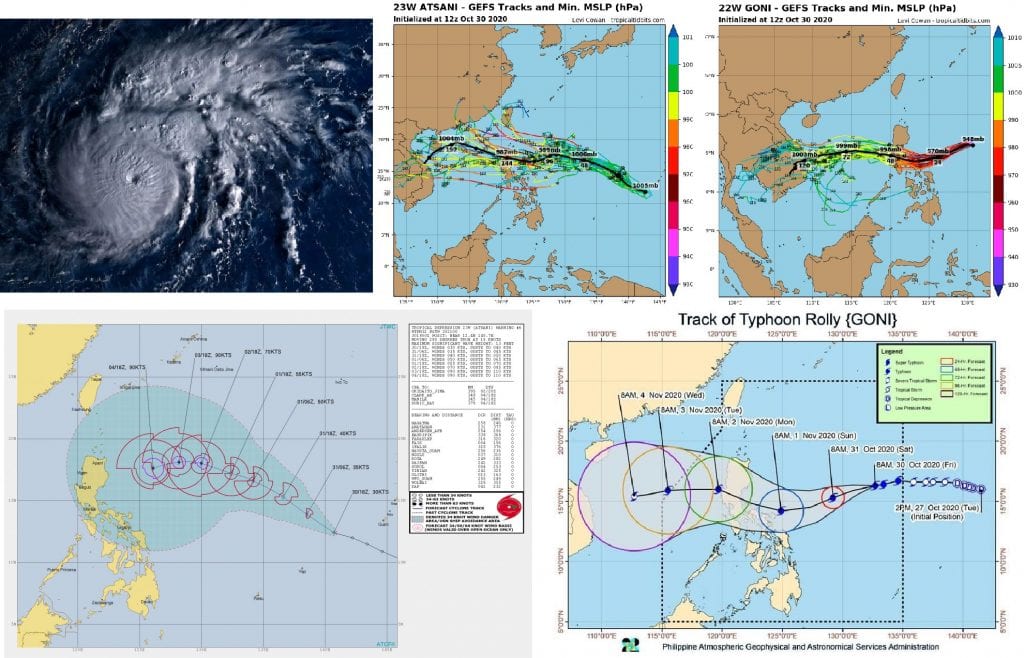 Infographics: