Windstorm Alex: The worst rainfall since 1958, 9 dead, a total destruction. Big photogallery from France and Italy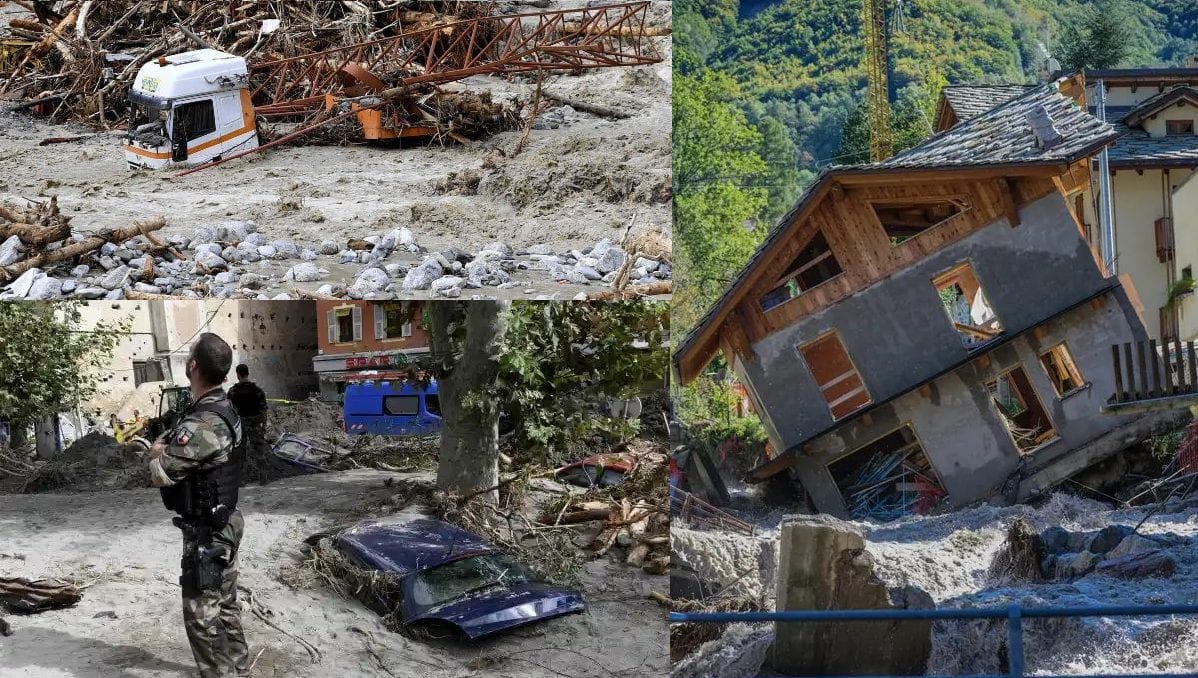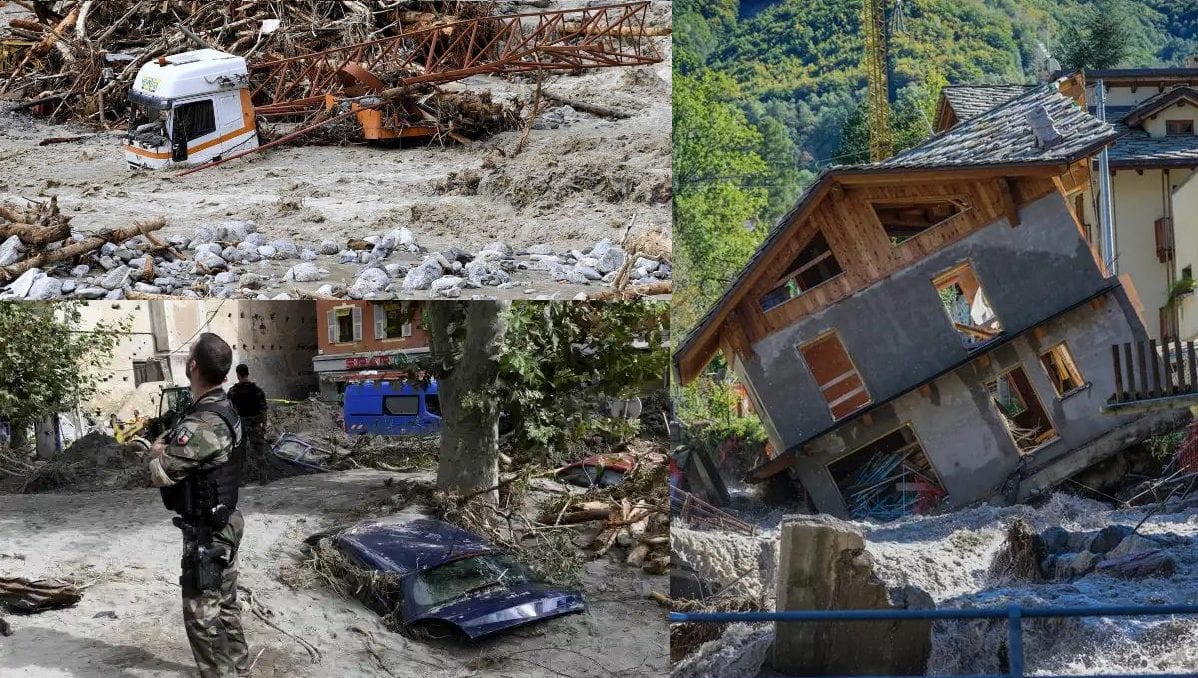 On Sunday, we informed about disastrous floods and landslides, which has brought Windstorm Alex to France and Italy at the weekend 3.-4. October 2020 /https://mkweather.com/2020/10/04/2-killed-25-missing-in-france-500-mm-24-h-and-italy-630-mm-24-h-heavy-rains-from-windstorm-alex-until-wednesday//.
According to current news from the region, 9 people has been killed, next dozen are missing and there are disastrous damages on property.
In Sambughetto, Piedmont region, Italy, near Switzerland border, fell 630 mm of rain / 24 hours and this rainfall is the highest in Piedmont for last 62 years, since 1958.
In Saint-Martin-Vésubie, Alpes-Maritimes department in France, fell 500 mm / 24 hours at the weekend with the same result as in Italy – disastrous floods and deadly landslides.
At the end of previous workweek, from Thursday to Friday, in Belle-Ile, Brittany, France, has been reported the highest wind gust ever, 186 km/h.
Windstorm Alex more or lesser hit almost every country in Europe and strong storms on the front of the system currently bother Eastern Europe and Balkan.
5 days after extreme winds in France, thanks to slowly-move of the system, wind gusts in parts of France are still extremely strong (Cap Corse, 130 km/h, Le Havre 101 km/h, from Monday to Tuesday 5.-6. October 2020).
Wind gusts over 100 km/h are from Monday to Tuesday still reported from France, Bulgaria, Czechia, Poland, Switzerland, Norway, Austria, Sweden, Spain, Ukraine, Germany and Italy.
Precipitation activity is forunately on Monday and Tuesday weeker than at the weekend, with regional precipitation amount around 50 mm over parts of Europe.
On the front side of the system is extremely hot in Southeastern and Eastern Europe (Turkey, +39,2°C, Cyprus, +37,0°C, Greece, +36,4°C…) – this topic will be a theme of one of the nxet articles.
Near transition of powerful cold front over Eastern Europe and Balkan, tornado events or hailstorms are possible during the workweek /https://mkweather.com/2020/10/05/tornado-and-4-cm-hailstorms-in-slovakia//.
Infographics: