Cyclone season in Madagascar and Southeast and East Africa is beginning in October and already in forecast model outputs appears a tropical depression, which can hit Madagascar and East African coast soon.
It´s name is 91S Invest for now, but it can develop to tropical depression, tropical storm or even cyclone during next 192 hours.
Cyclone season in Africa takes from October to May and sometimes it can surprise, although, tropical activity isn´t so strong as in Northern America or Eastern Asia.
The name "hurricane" is given to systems that develop over the Atlantic or the eastern Pacific Oceans. In the western North Pacific and Philippines, these systems are called "typhoons" while in the Indian and South Pacific Ocean, they are called "cyclones". In western Australia it is sometimes called as "willy-willy".
To short report we add some information (learning materials) about tropical storms in the world in Infographics.
Cyclone season in Africa is starting soon in 2020: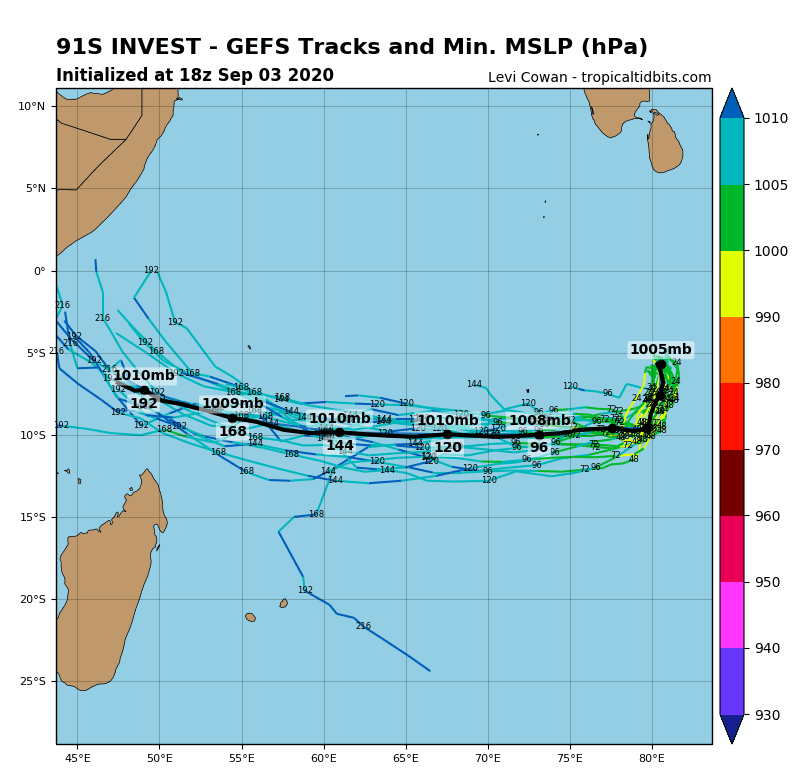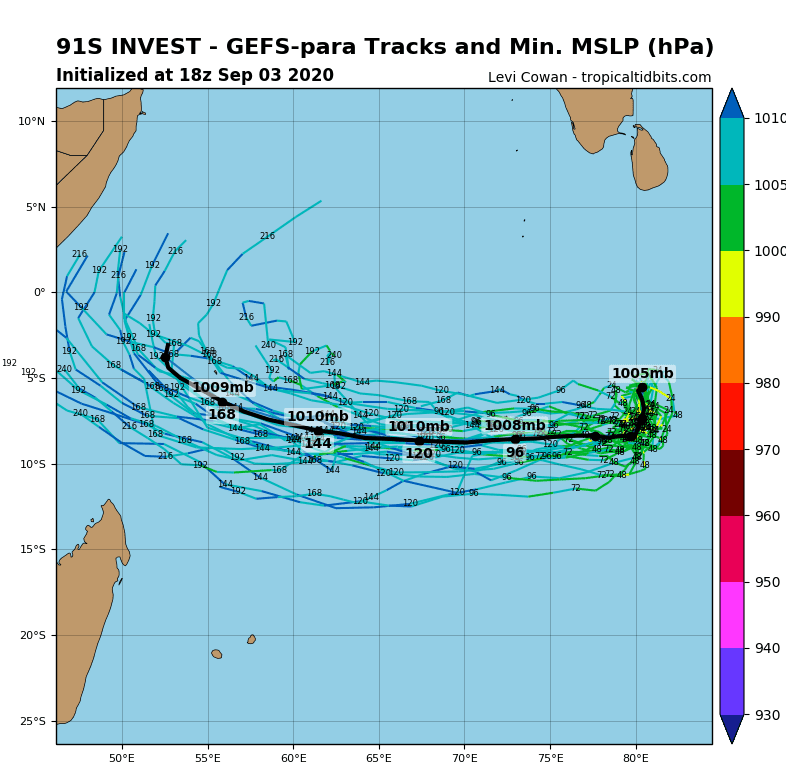 Learning materials – topic tropical cyclones: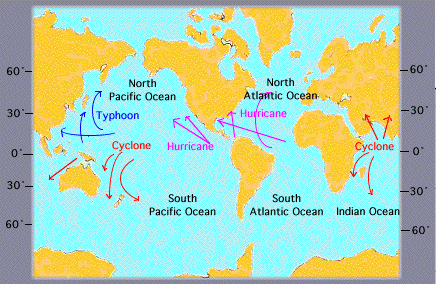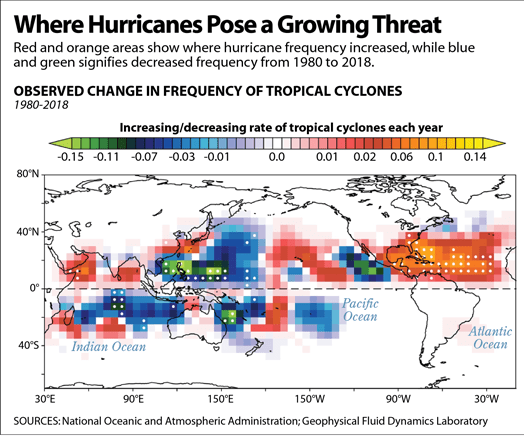 Sources:
https://tropicaltidbits.com/storminfo/#91S
https://insideclimatenews.org/news/18052020/hurricane-tropical-storms-climate-change
https://www.drishtiias.com/to-the-points/paper1/cyclone-19
http://ww2010.atmos.uiuc.edu/(Gh)/guides/mtr/hurr/name.rxml
https://en.wikipedia.org/wiki/Tropical_cyclone_basins
(Visited 17 times, 1 visits today)