Before an arrival of possible historic, 100-year coldwave into Europe /https://mkweather.com/2021/02/07/40c-in-central-europe-after-100-years-shocking-outputs-gfs-are-brutally-cold//, extremely powerful blizzard hit parts of the Netherlands, Germany, Czechia and Poland.
Before extremely snowy conditions are valid the highest, warnings of the 3rd level on Meteoalarm.
Line with heavy snowing was reported from Sunday to Monday, 7.-8. February 2021 from Ukraine to eastern England, with the heaviest snowfall in the Netherlands, northern half of Germany, parts of Czechia, southern Poland and northern and western Ukraine.
Prognoses say about snowfall up to 60 cm in parts of Germany until the start of the week, in Poland, it should drop up to 1 meter (100 cm) of snow.
Above places, where snow cover holds until the half of February, when are expected historically cold conditions above the continent, should be measured temperatures the lowest within the countries.
GFS on Sunday, 7. February 2021 surprised with -32°C values for Germany, what should mean estimates up to -38°C and -23°C for the Netherlands, what should mean up to -30°C (absolute national record is only -27,1°C in the Netherlands and -30,1°C in Belgium).
Although these extreme values will be probably corrected during the next days, still is there theat of extreme Siberian frosts in western Central Europe, Benelux, eastern France or England.
Forecasts of extremely cold conditions for the next period will be daily updated on Mkweather, watch with us!
Infographics: meteoalarm.eu, Accuweather, tropicaltidbits.com, wetterzentrale.de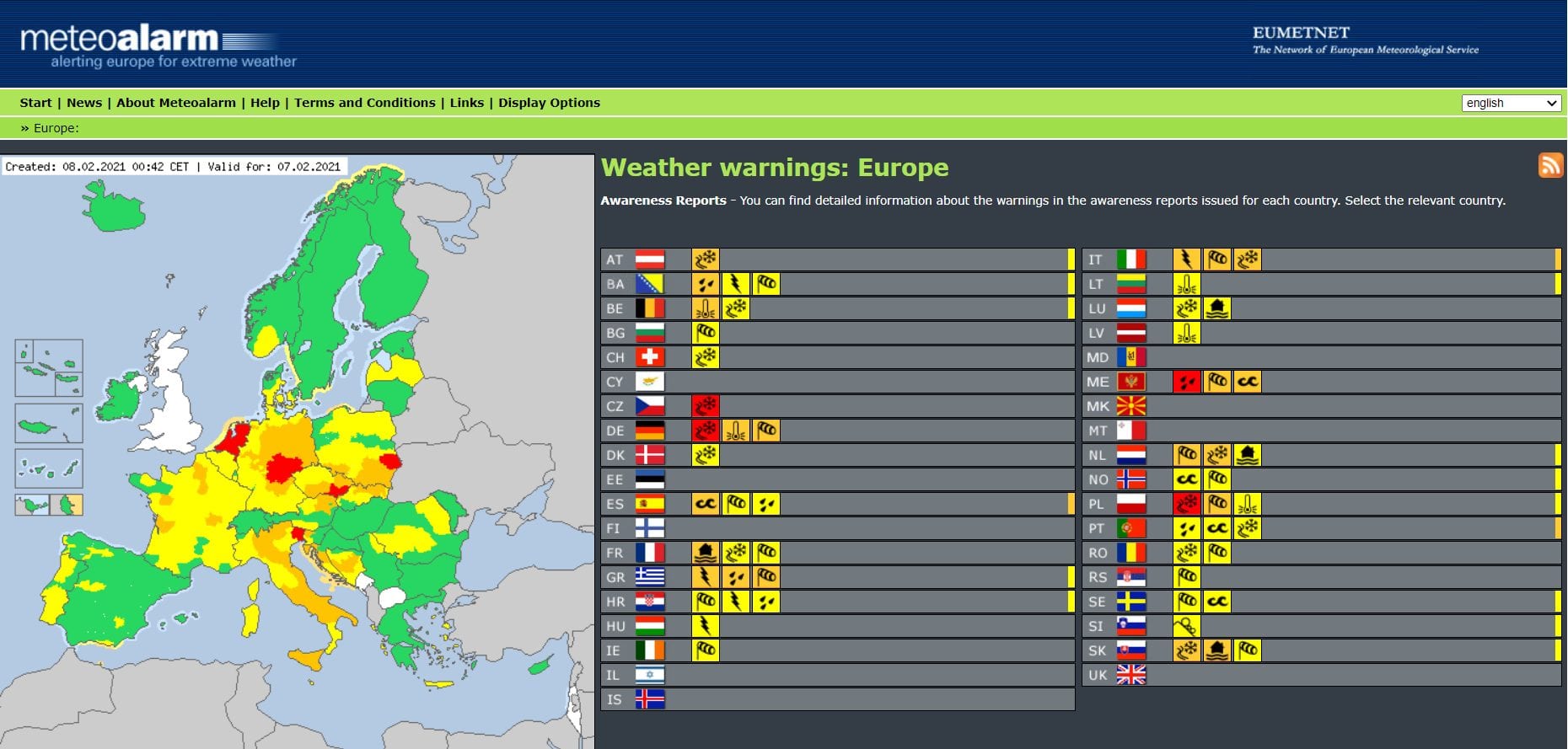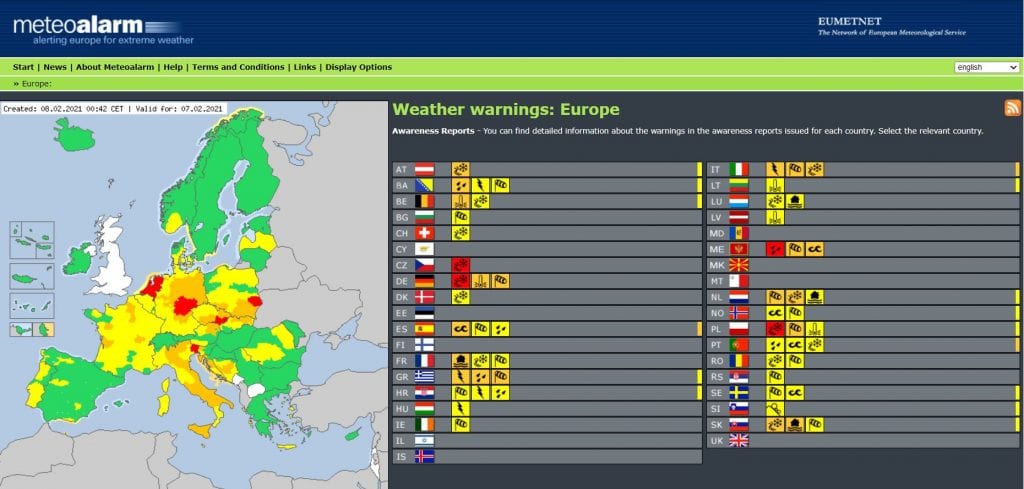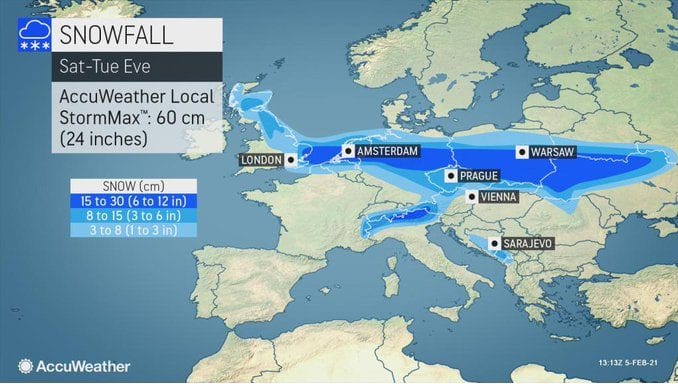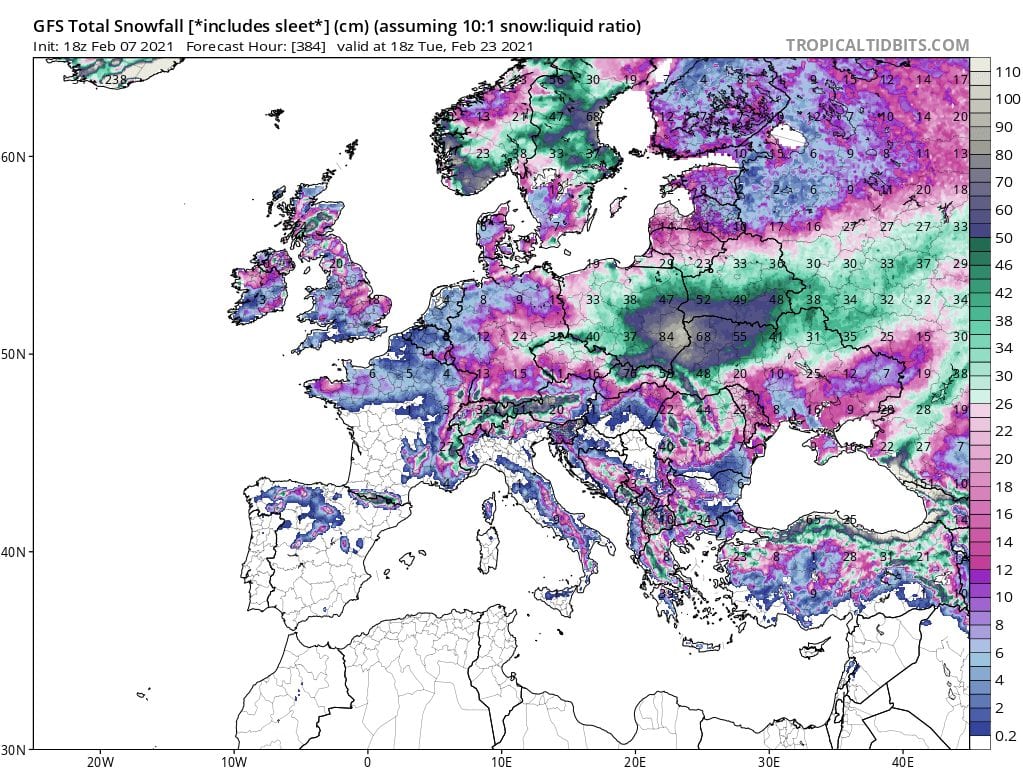 Read more:
(Visited 158 times, 1 visits today)