Slutsk, Belarus, -26,8°C and temperature is still decreasing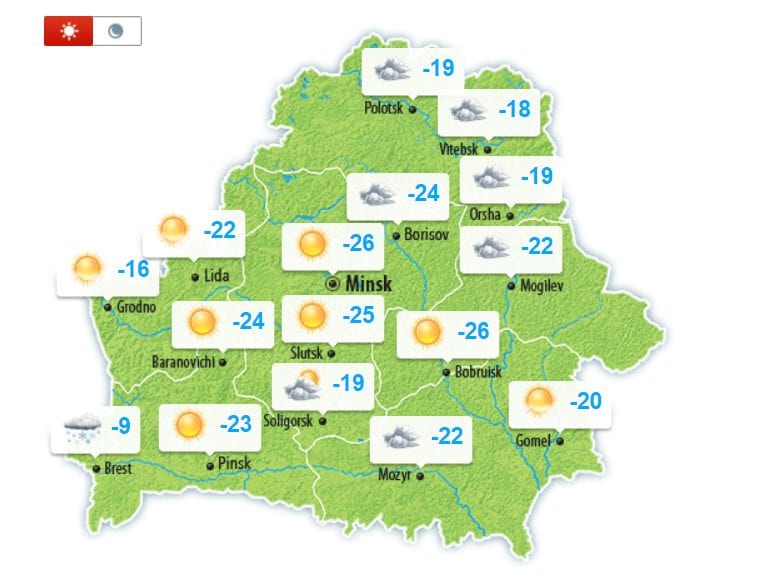 Belarus and Baltic region have survived extremely cold night, with the coldest temperatures in central Belarus – Sluck reported -26,8°C, Dokshitsy -26,2°C or Klicev -26,2°C. In other, not-metropolitan areas should temperatures drop very close to -30,0°C.
Belarusian meteorological servise forecast for Saturday, 16. January 2021, day, is very freezing, with afternoon temperatures only around -26°C in Minsk region, moreover, temperatures are still decreasing and during next 2 nights (Sunday morning and Monday morning) are expected in lowlands frosts below -30°C.
Extremely cold Siberian air is therefore already very close to borders of Central Europe – next 48 hours it will be flowing over Poland, Ukraine and Slovakia, Czechia and Romania, with result of anomalous frosts in the middle of pressure high with Siberian origin, rarely up to -30°C.
In Latvia and Estonia, the coldest will be the next night, from Saturday to Sunday, 16.-17. January 2021, with possible temperatures up to -25°C, in Lithuania will be the coldest night from Sunday to Monday, 17.-18. January 2021, with absolute national temperature minimum in interval -25/-30°C.
In Poland, frosts below -25°C should appear rarely in lowlands on the east, but the biggest possibility of overcoming -30°C threshold will be in Carpathian basins with deep snow cover.
Similarly, –30°C is rarely possible in frost basins and valleys in Czechia, Slovakia, Ukraine or Romania at the night from Sunday to Monday, 17.-18. January 2021.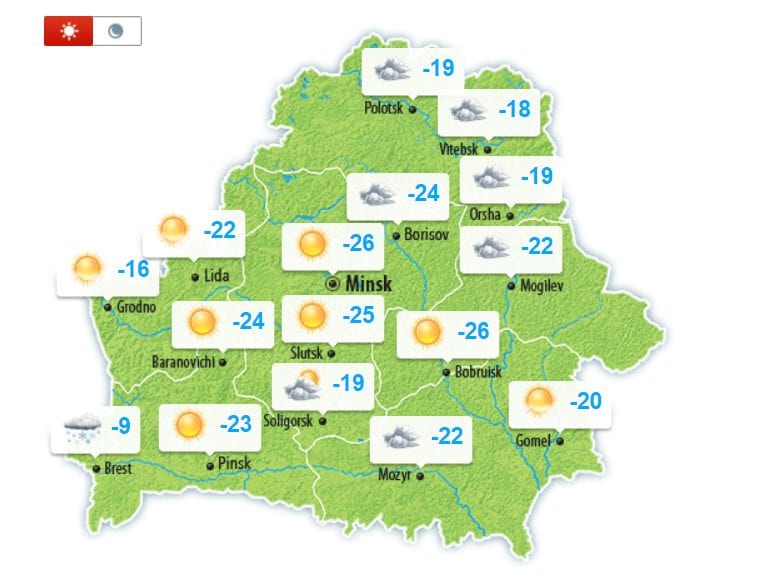 Read more:
(Visited 42 times, 1 visits today)