Severe frosts up to -5°C in lowlands and -10°C in valleys are projected for continental Europe, soon!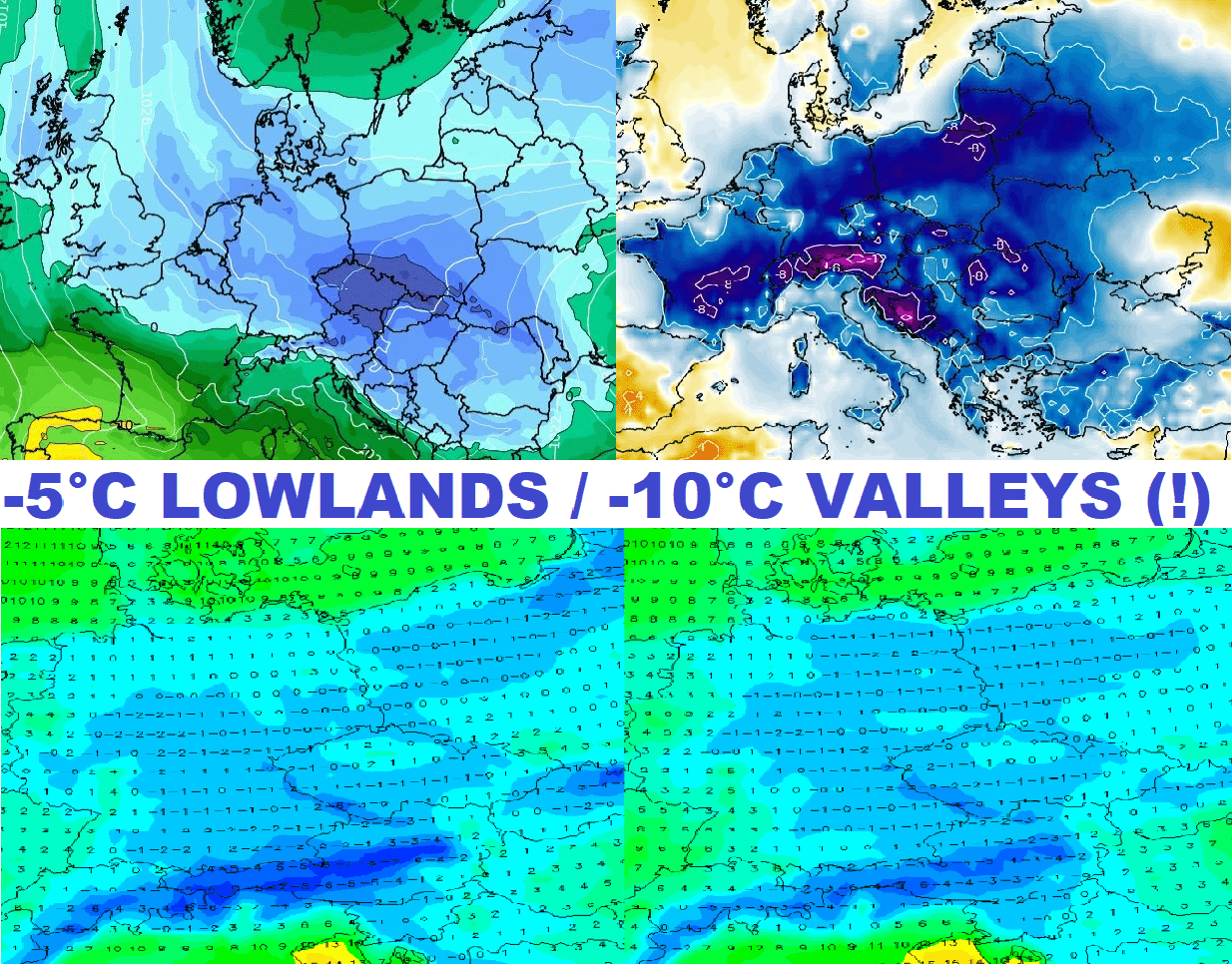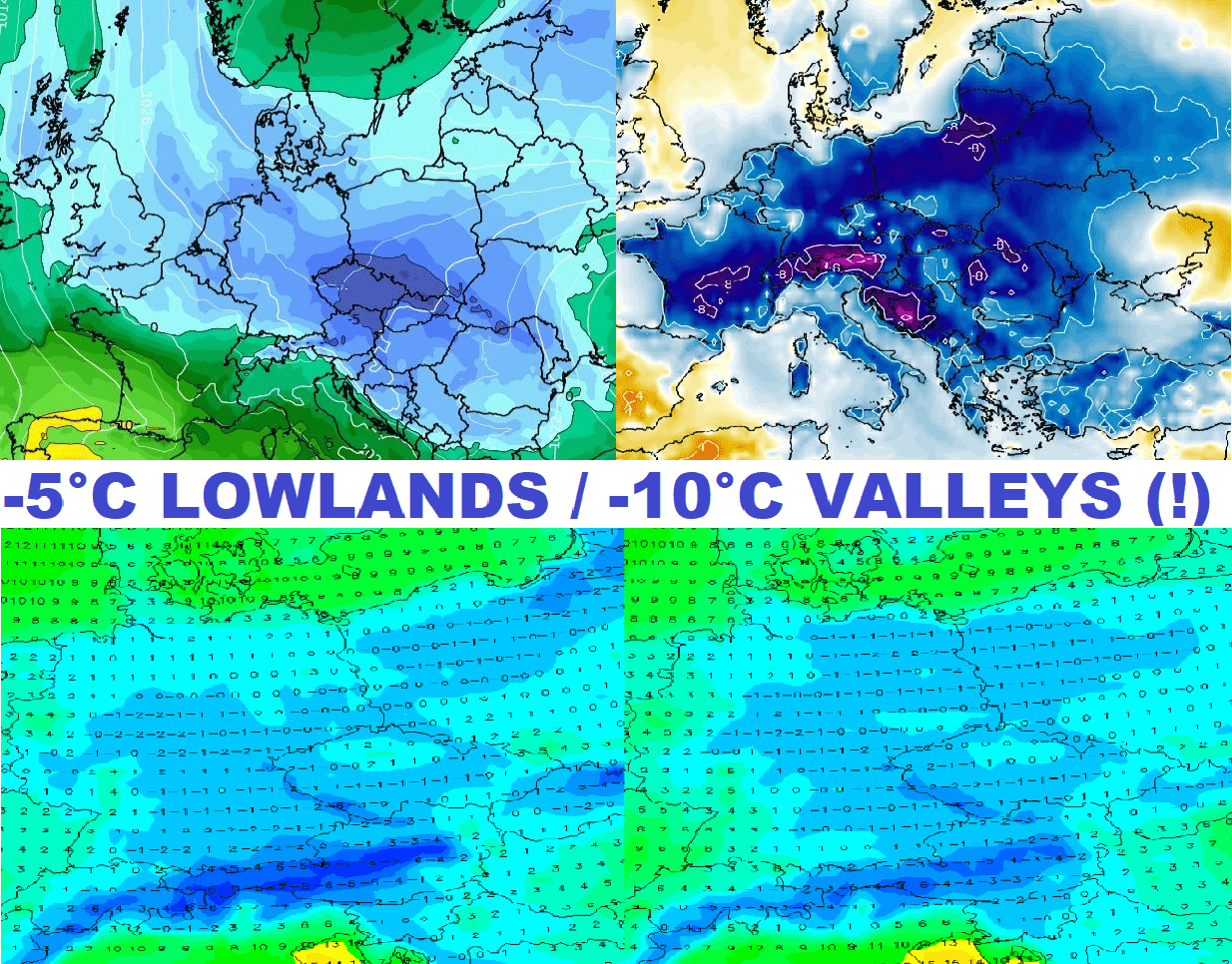 The first widespread attack of the winter season 2021/2022 in continental Europe in outlook!
Cold weather is forecasted to come to Europe already after 10. October, when air masses 0/-5°C in 850 hPa appear above central parts of the continent, until 18. October, however, a situation should become even worse, with -5/-10°C in 850 hPa regionally and severe frosts not only in basins and valleys but too in warm lowlands!
Severe frosts should temporarily appear in parts of western or southern Europe, too, but the worst situation will be in Central Europe, Eastern Europe, and the Baltic region.
While in lowlands in central-European countries, -5°C temperatures will be possible, in frosts basins and valleys it should be rarely up to -10°C, with maximum daily temperatures only +3°C in valleys and +8°C in lowlands!
All the 2nd October 2021 decade should have according to current GFS outputs a cold character and after a current mini-heatwave with summer days, it will be a dramatic change.
Regionally, daily temperature records will be in danger and the heating season will be in a full swing, including the warmest parts of European mid-latitudes.
NAO index will increase from current extreme low values around -2.0 to approximately -0.5, and the negative North Atlantic Oscillation phase will contribute to an arrival cold pattern into Europe, already in the following week (after 10. October 2021).
Collecting harvest, tourism, or going to the city will be threatened by low temperatures and snowfall in the mountains, in Eastern Europe, and central European basins and valleys, snowing should appear, too according to tropicaltidbits forecast tool.
The forecast should be edited, in the next few days, yet, therefore watch Mkweather – we will be updating forecasts about the next coldwave during the next period.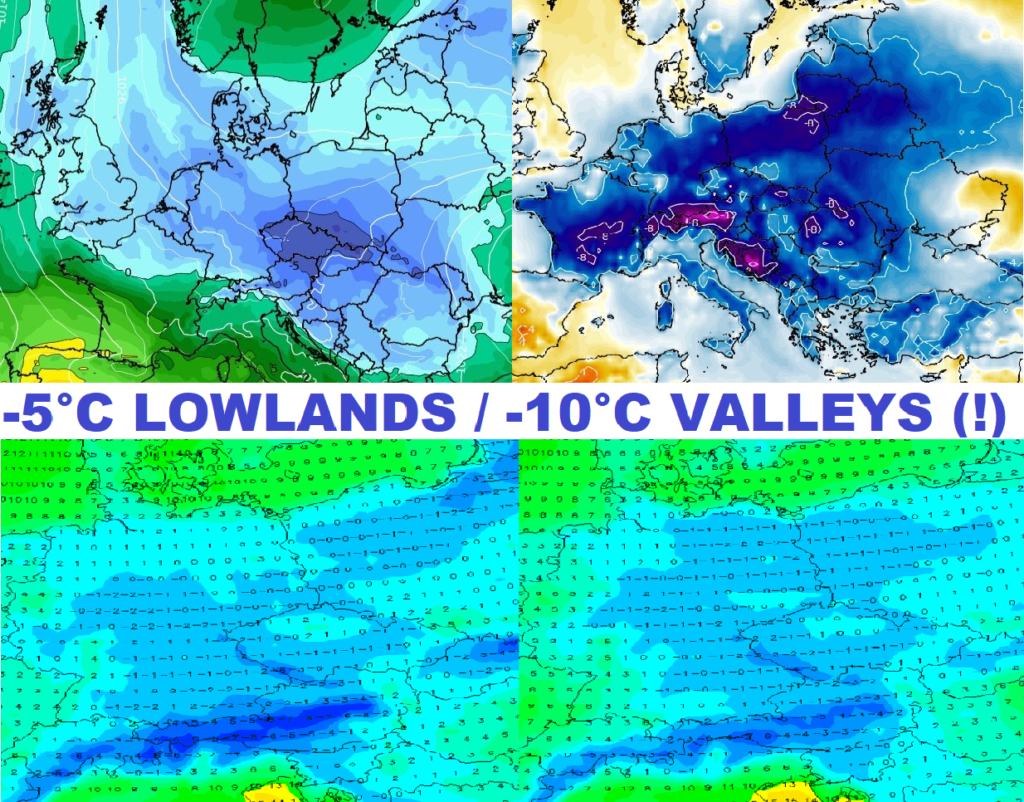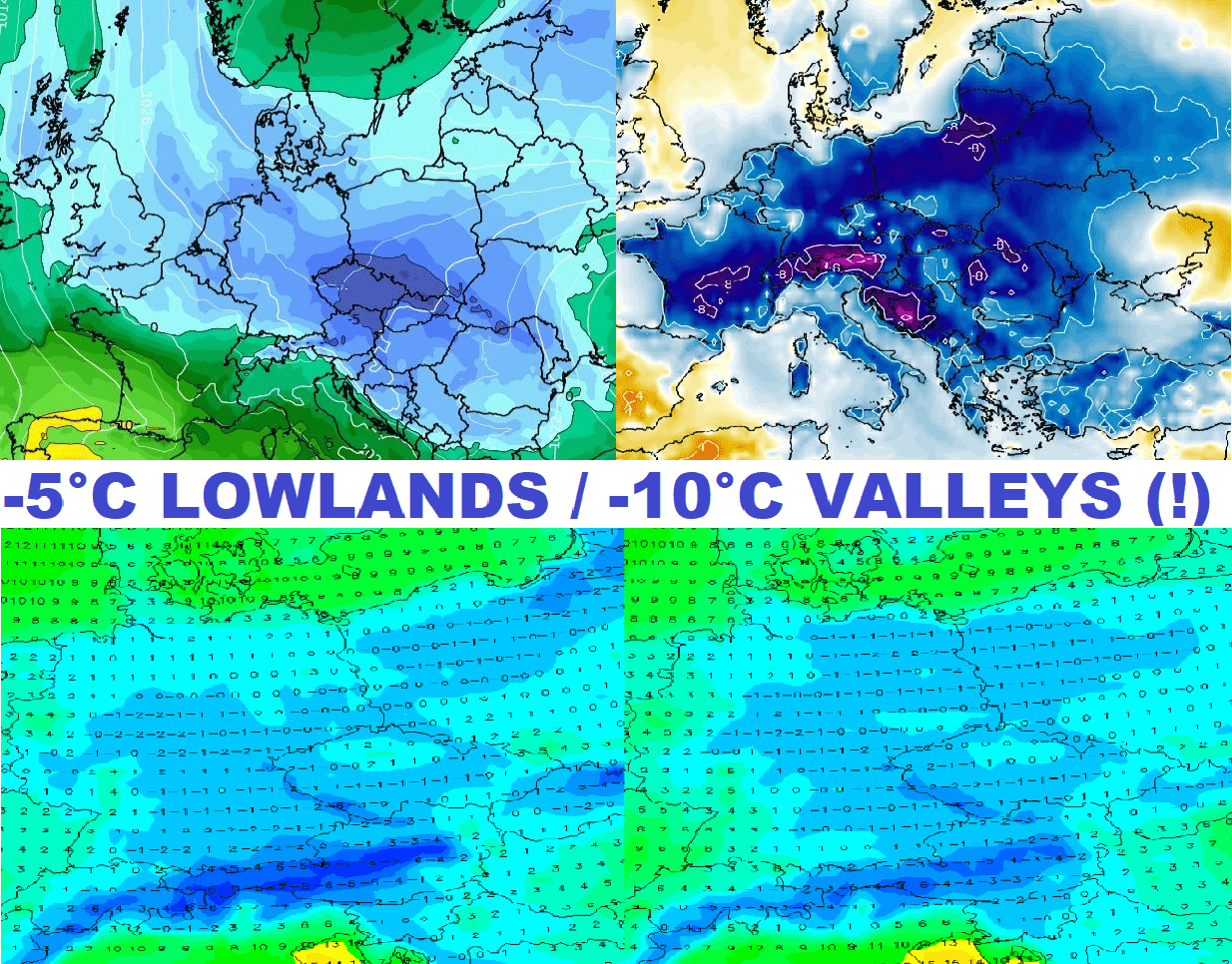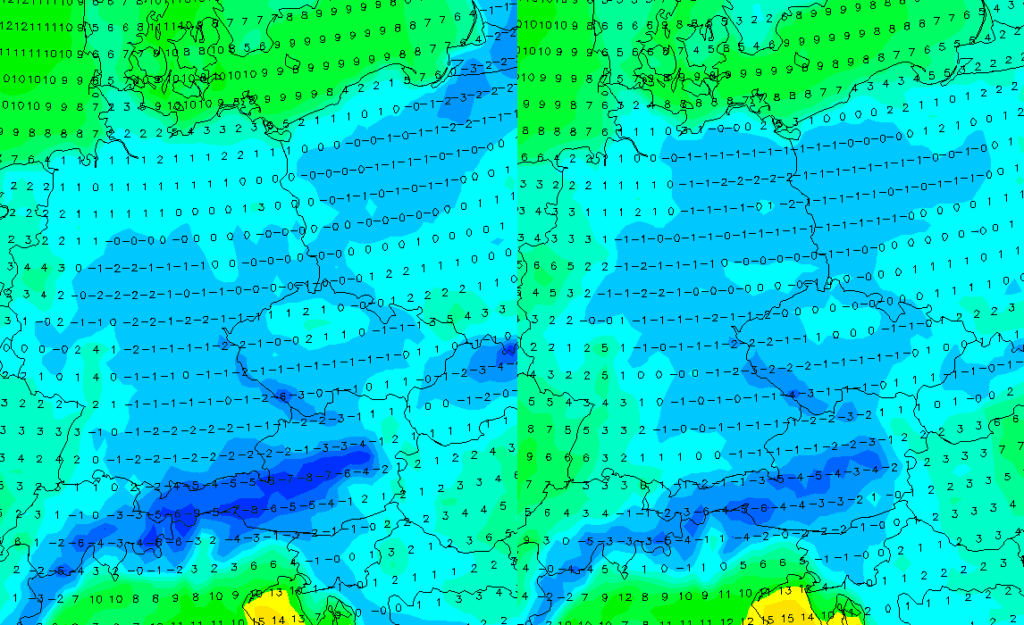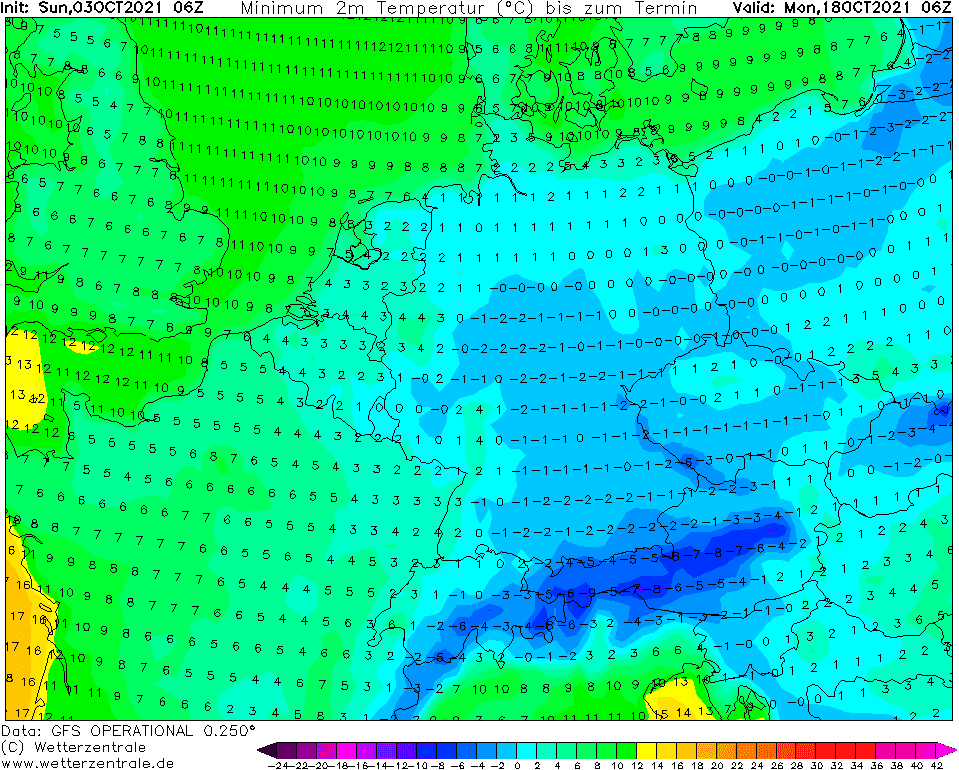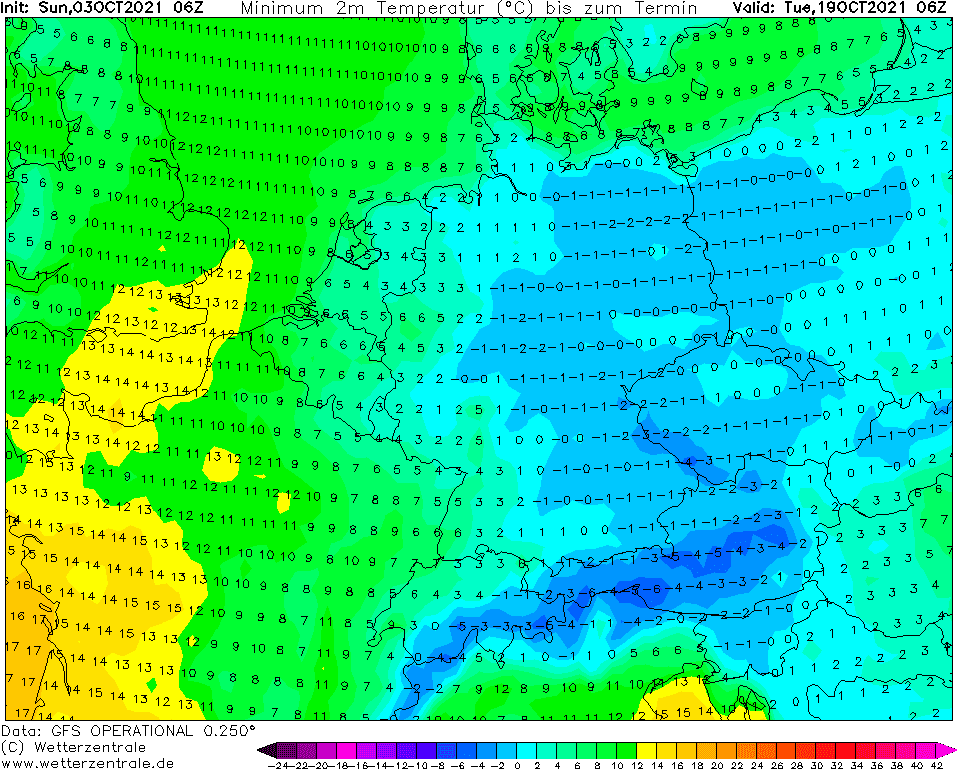 Source: wetterzentrale.de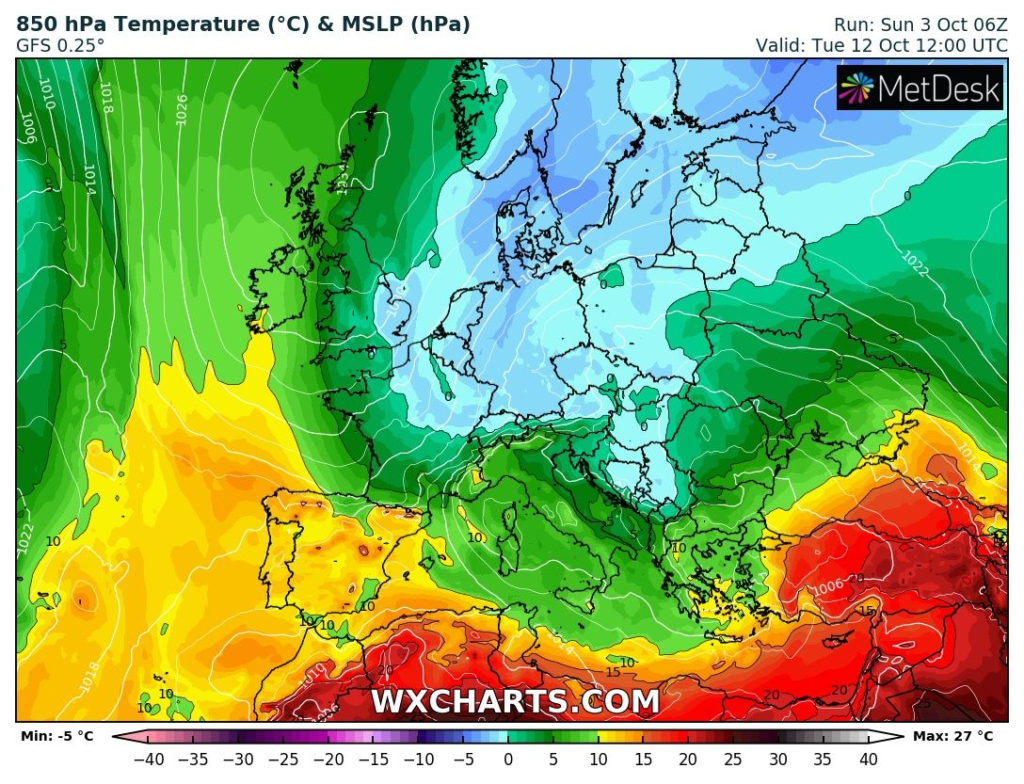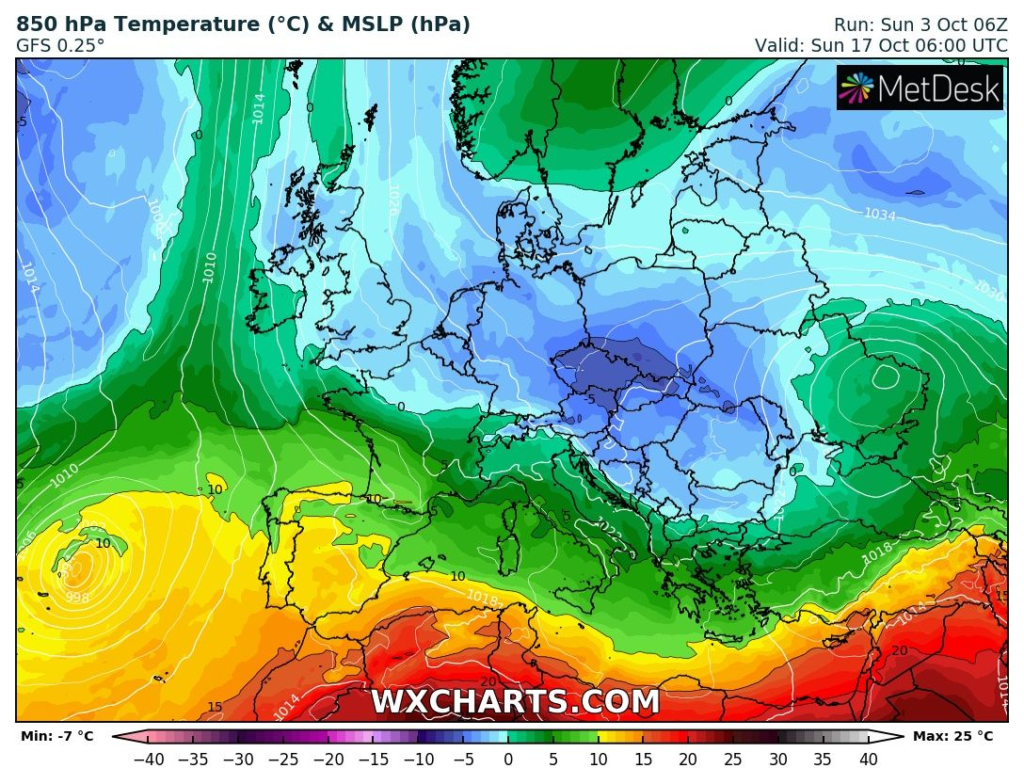 Source: wxcharts.com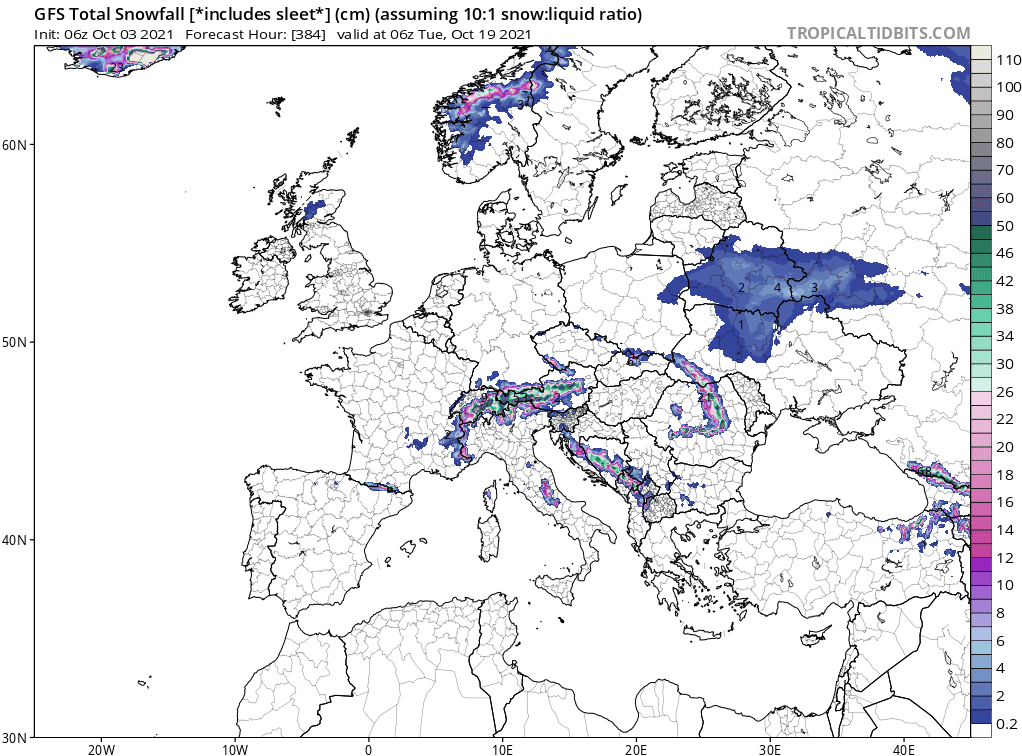 Source: tropicaltidbits.com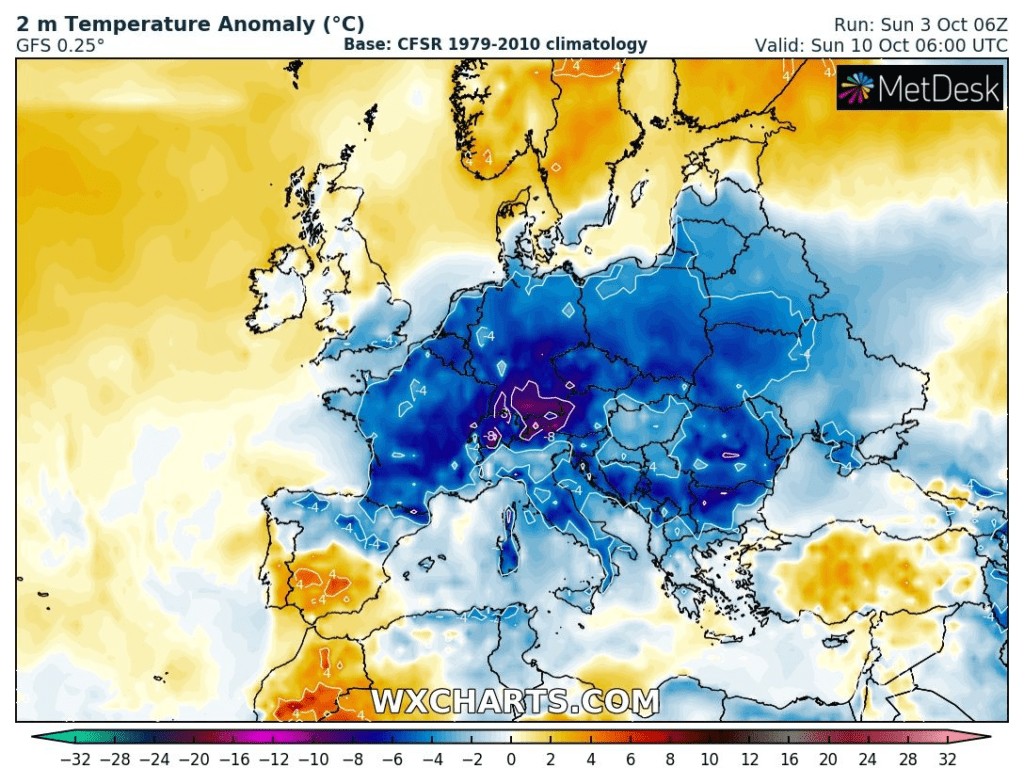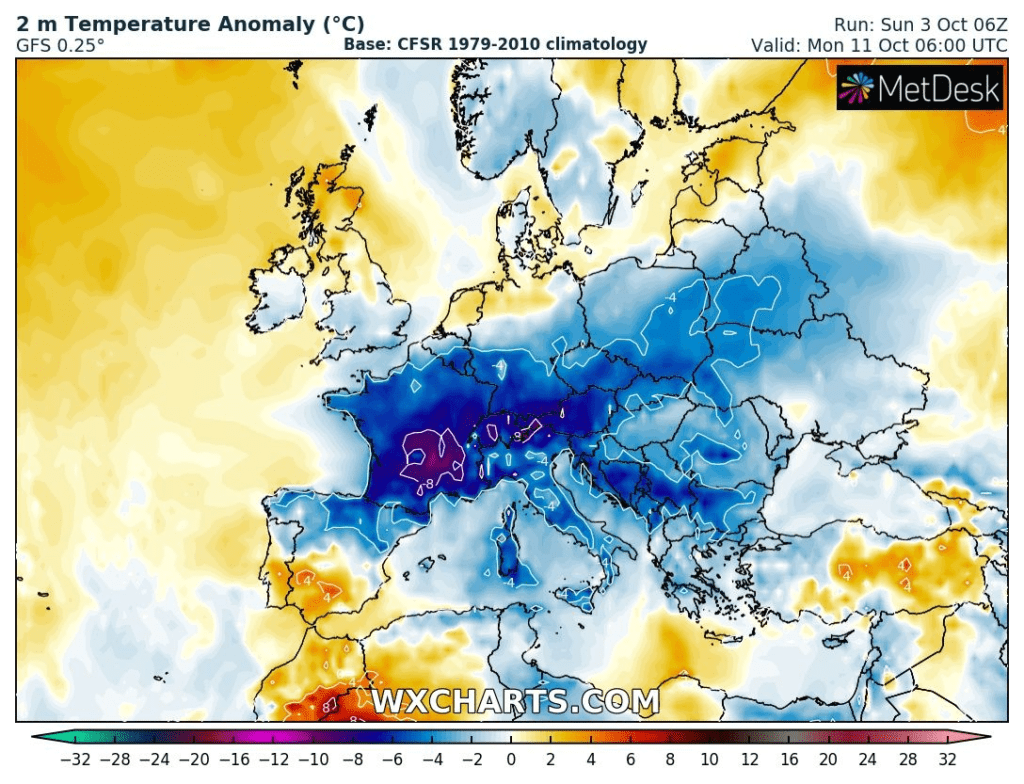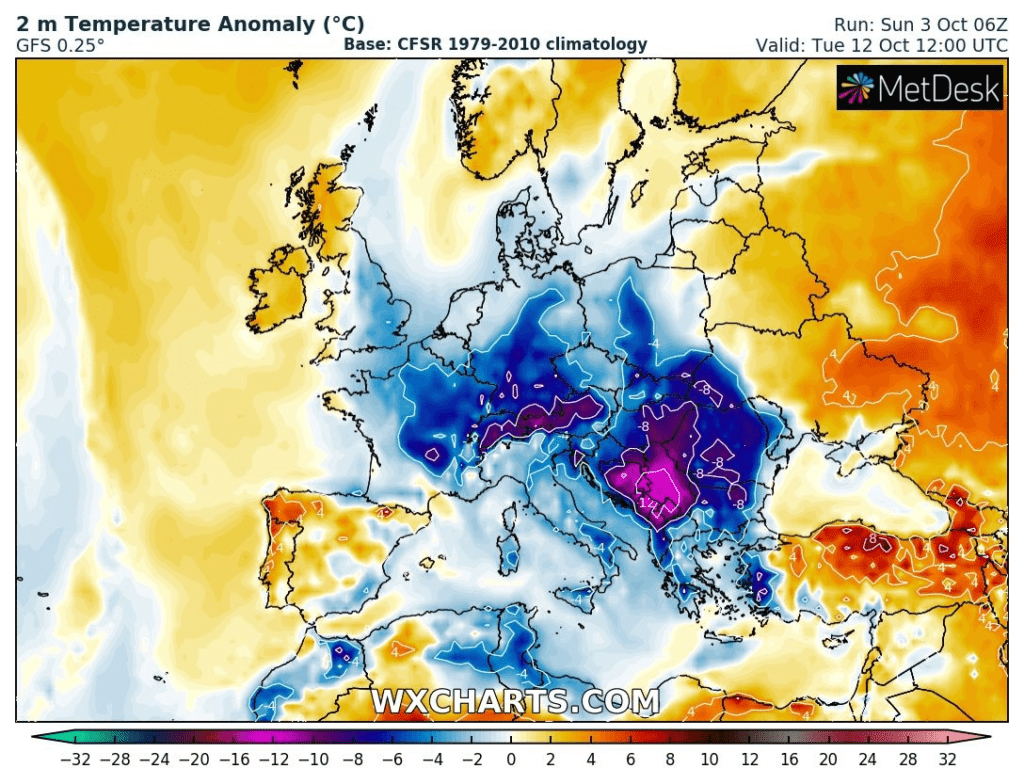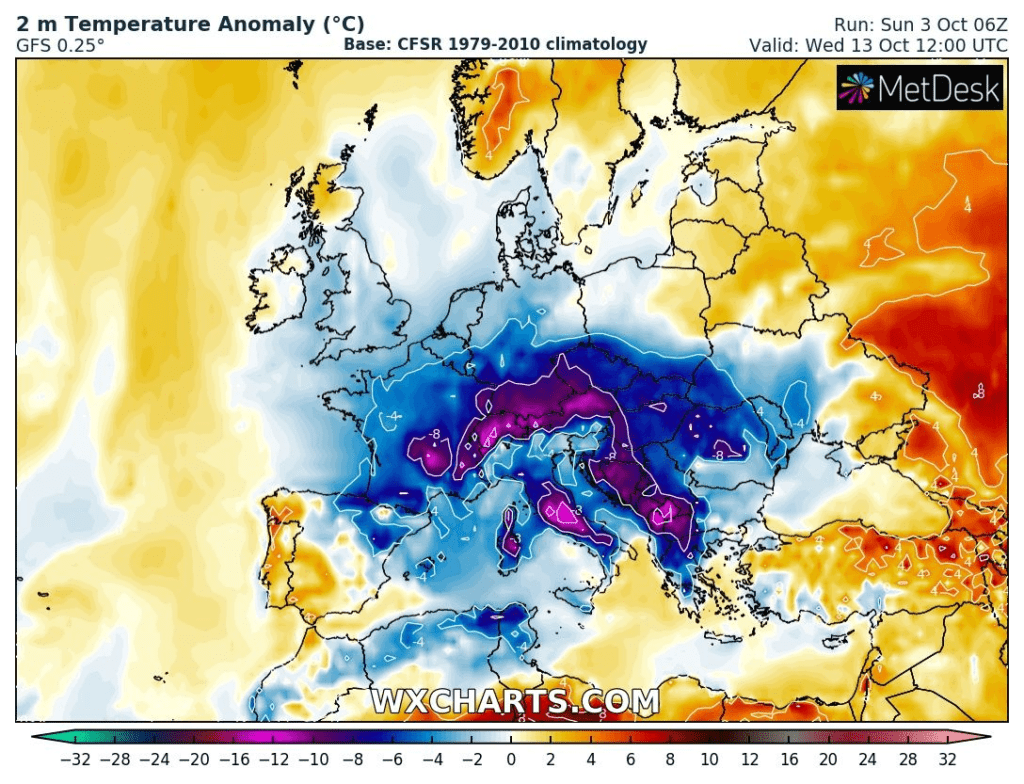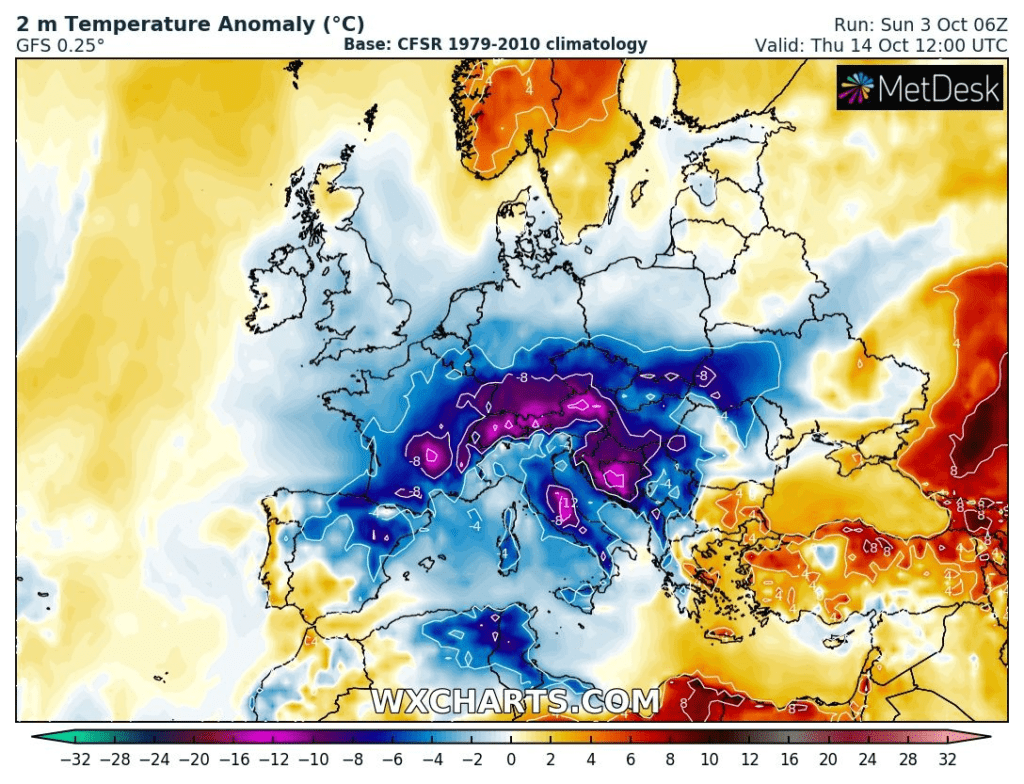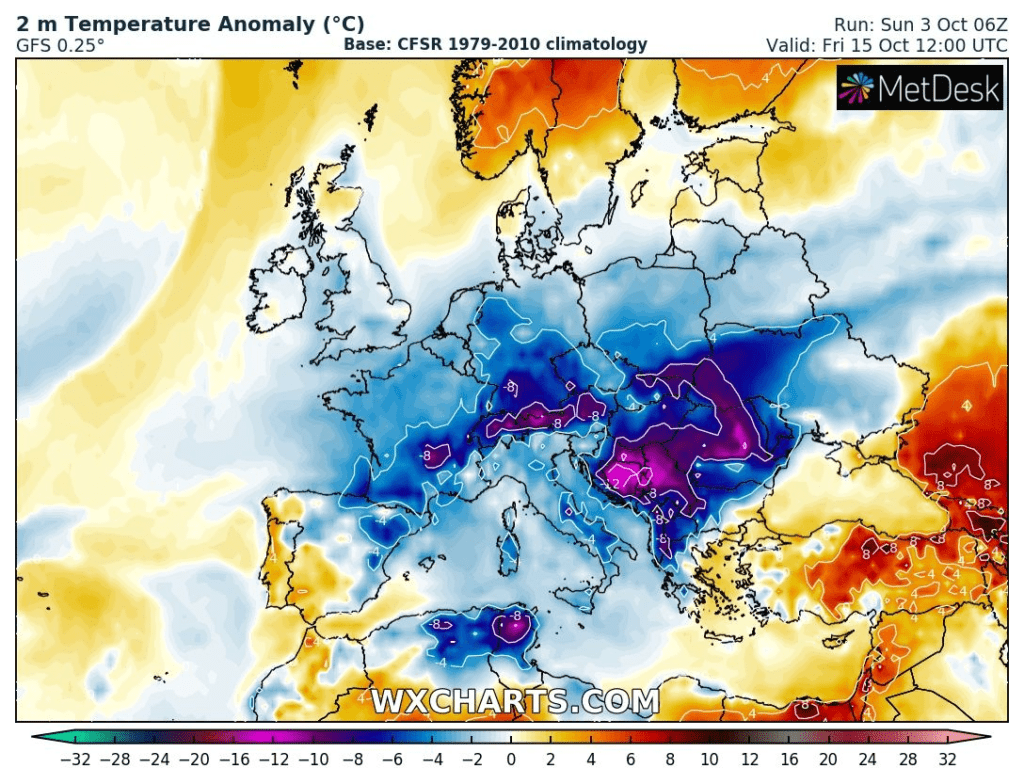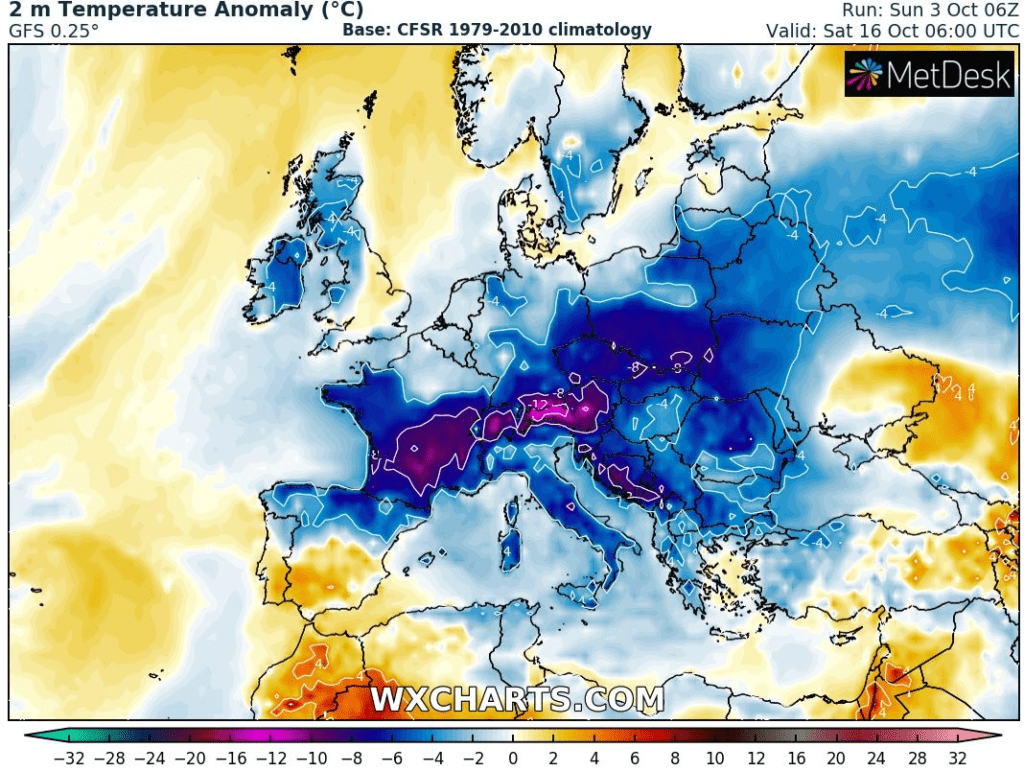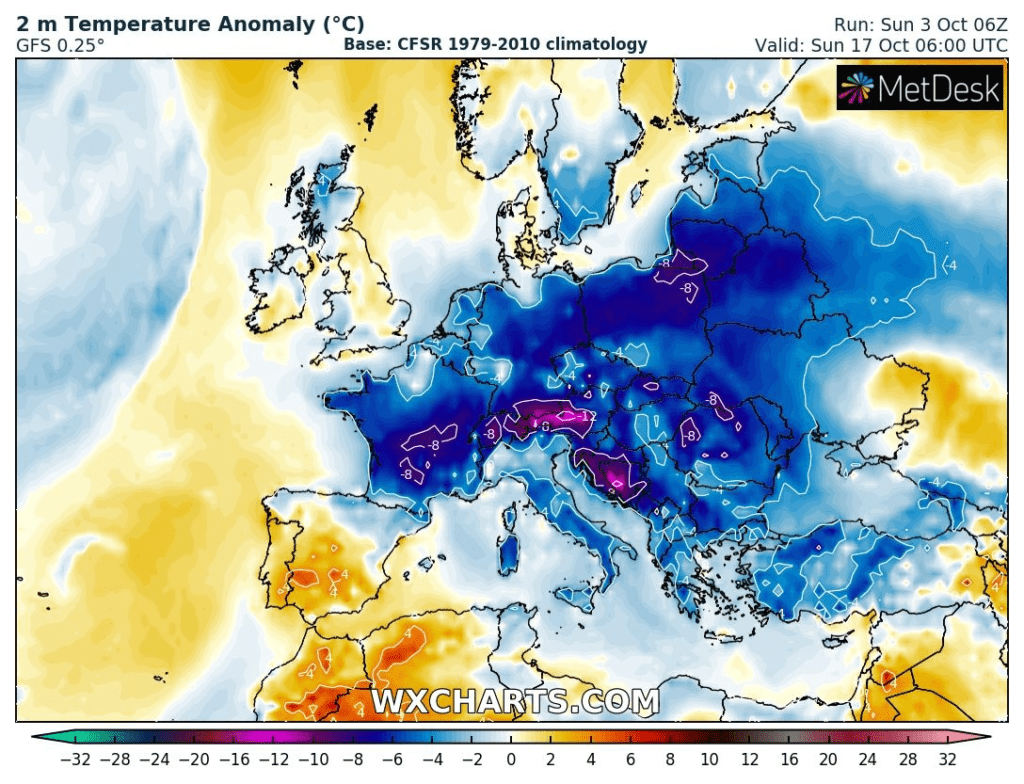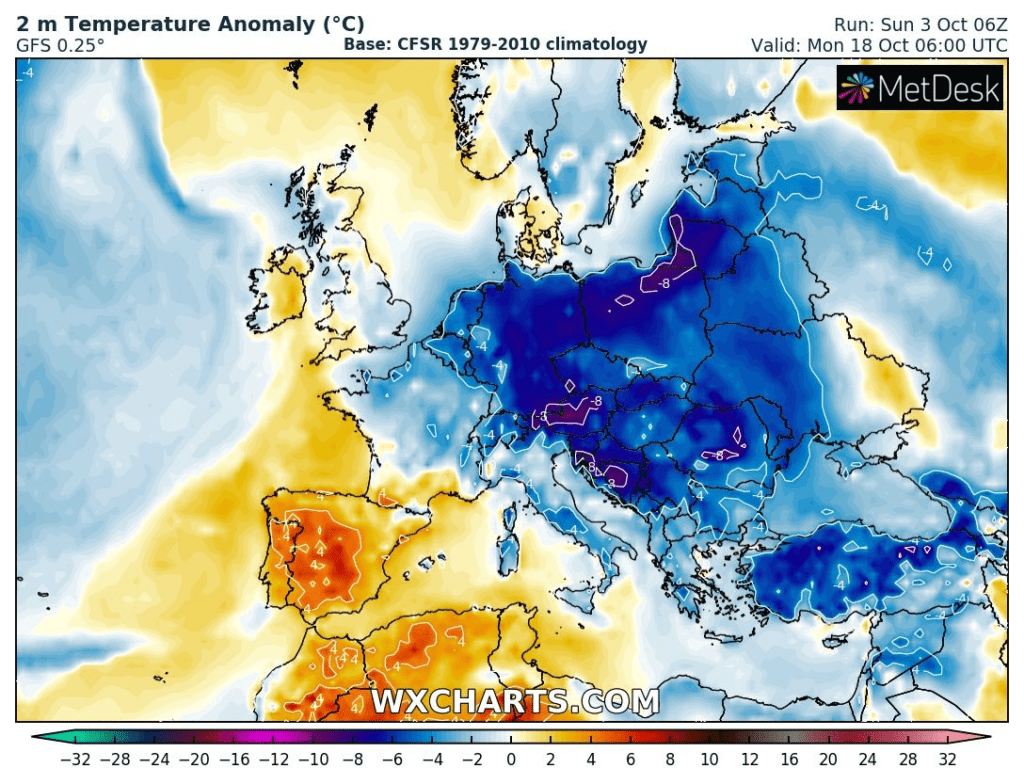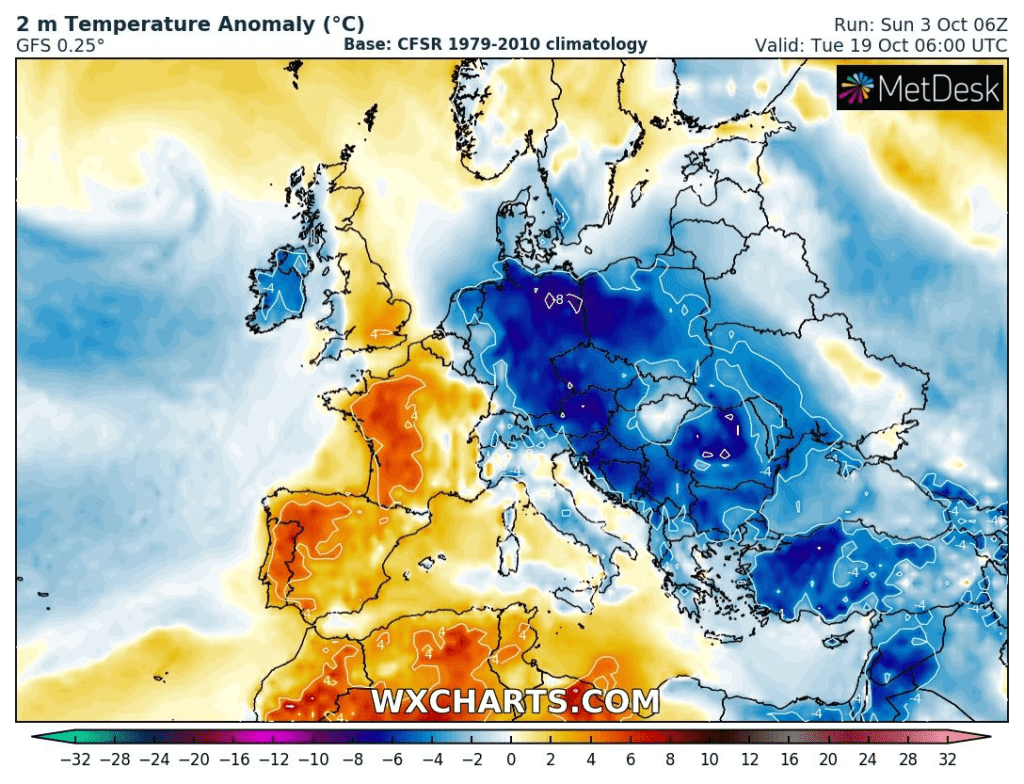 Source: wxcharts.com