Rohrspitz, Austria with a minimum temperature above +20,0°C! The first October tropical night in the Austrian Alps in history!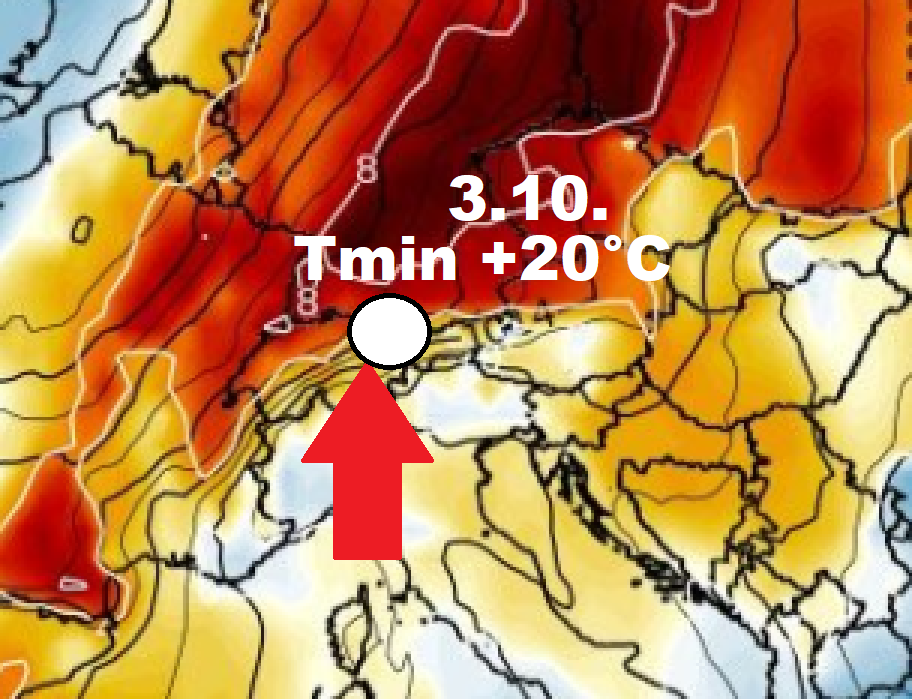 Already in one of the last articles, we were informed about a forecasted warm spell between 3.-5. October 2021 in Central European countries /https://mkweather.com/25c-for-germany-poland-switzerland-austria-czechia-and-slovakia-and-28c-for-hungary-on-3-5-october-2021/#/, before the arrival of powerful cold front from the west /https://mkweather.com/a-severe-cold-front-from-portugal-to-norway-already-at-the-weekend-the-previous-storm-system-brought-floods-and-hail-in-slovenia-italy-and-spain/; https://mkweather.com/the-first-snow-in-scotland-and-possible-frosts-up-to-4c-england-hits-severe-storms-with-130-km-h-wind-gusts//.
It´s 3. October 2021 and weather news from the Alps are surprising – in Rohrspitz on the shore of Lake Constance, near Bregenz, northwesternmost part of Austria, the first time in the Austrian Alps in history, a tropical night with a minimum temperature above +20,0°C thanks to persisting strong foehn winds appeared from Saturday to Sunday (2.-3.10.).
Extremely warm was in Bregenz, too, with a minimum temperature of +15,5°C and a maximum temperature of +26,7°C, Brand reported a minimum temperature +16,7°C.
Summer temperatures were reported from Kufstein, +25,6°C, Salzburg, +26,0°C, or Dornbirn, +25,6°C, Wien reported +24,4°C.
Wind gusts in Patscherkofel, a peak in the Alps, reached 123 km/h, or in Guetsch, Switzerland 133 km/h, with effects of very strong foehn winds on the northern slopes of the Alps.
In Switzerland, +26,6°C in Giswil and +26,3°C in Altenrhein was measured.
The summer day was measured in Germany, too – Kempten reported +25,3°C.
Early next week will gradually summer days above +25°C shift above East-Central Europe and in northern Balkan (Serbia, Croatia, Bosnia and Herzegovina), +30°C should be broken.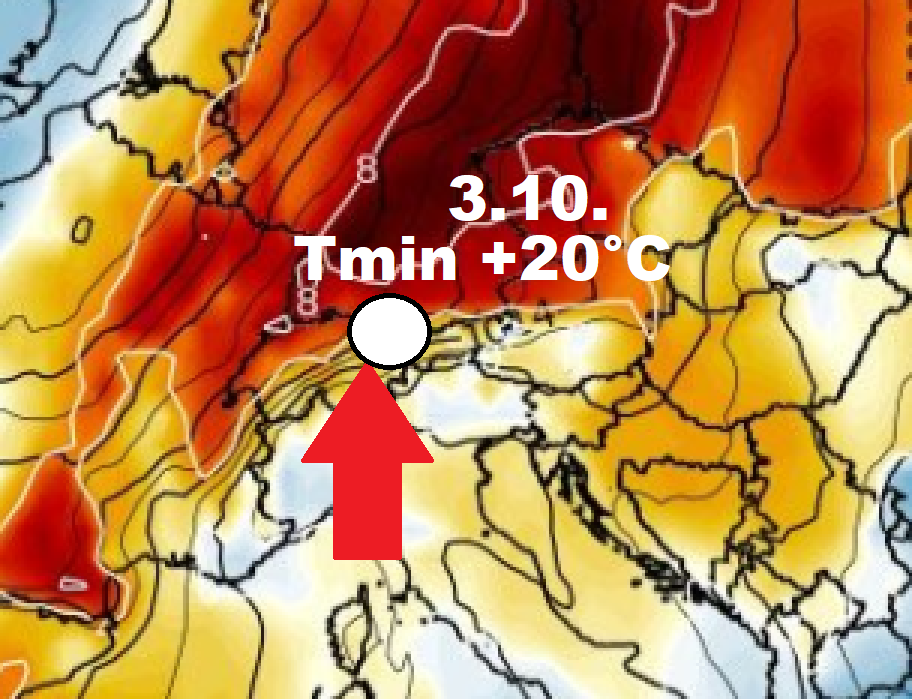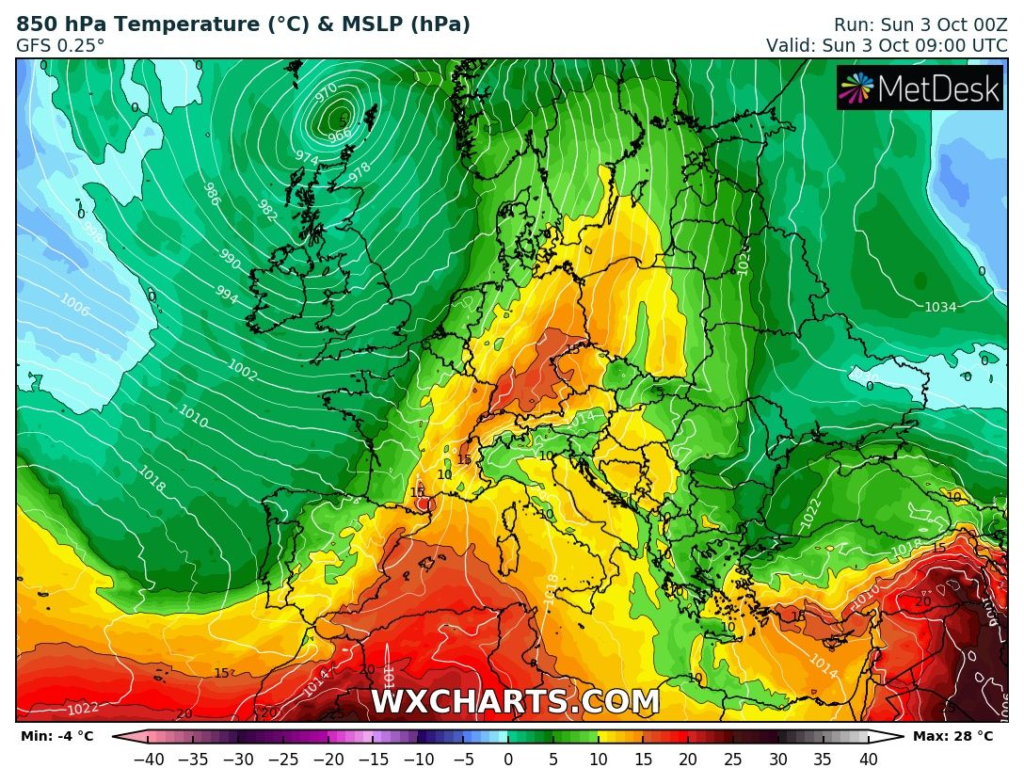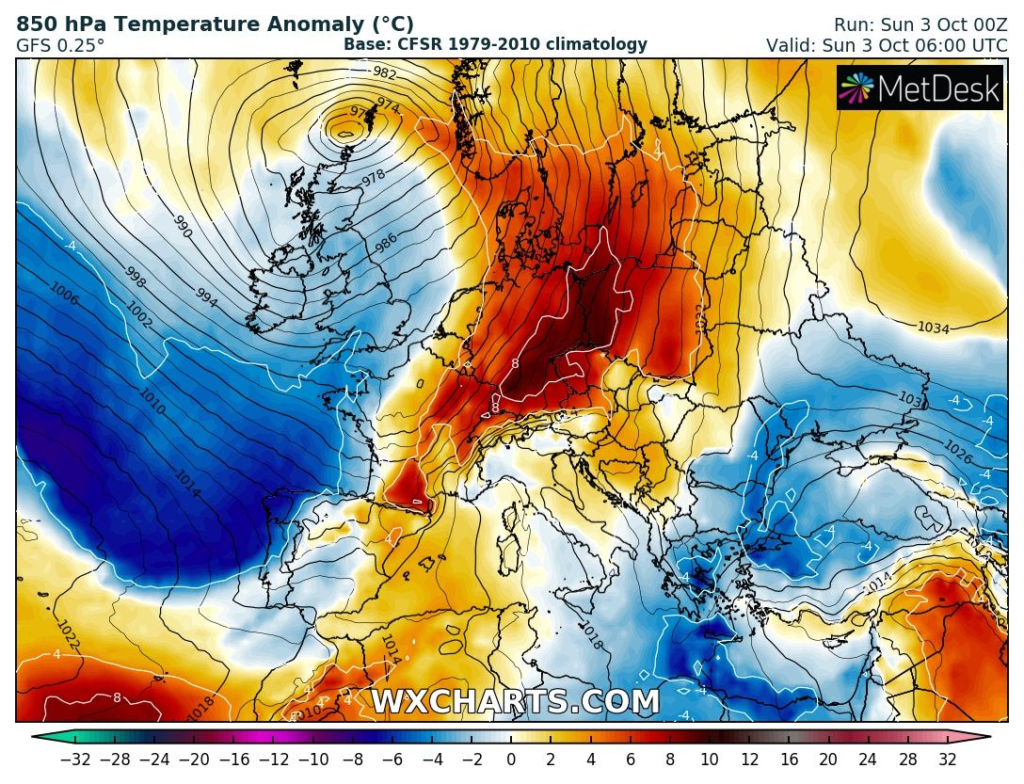 Source. wxcharts.com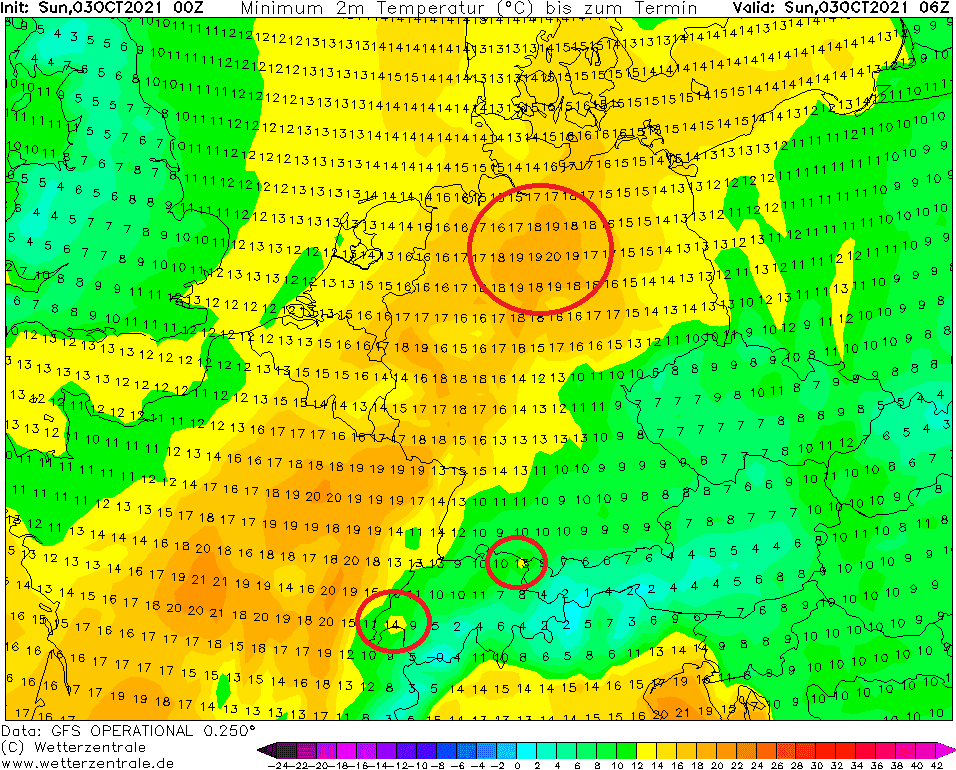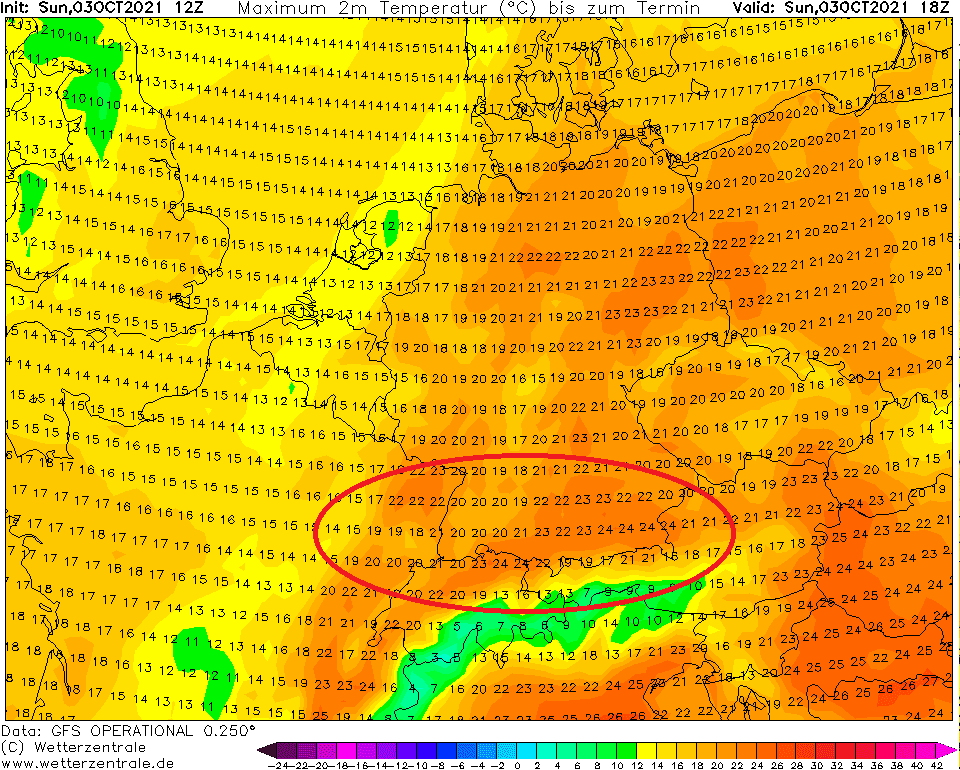 Source: wetterzentrale.de