Severe hailstorms were last period reported from northern half of Argentina, too.
Severe storms with strong wind gusts and hails hit mainly region Corrientes, where people made several videos from event.
In Resistencia, northern Argentina, maximum temperature during a day, when powerful cold front brought these storms, a Wednesday, 25. November 2020, has been measured maximum temperature +42,6°C.
All-time November record for the city is +43,5°C, but all-time December record only +42,3°C, therefore it is possible, that these temperatures have been the highest in last November days in record.
After powerful cold front, it has cooled in the city to maximum temperature +25,6°C (17°C cooldown).
At the same day (Wednesday, 25. November), Buenos Aires reported severe storms with 24-hour precipitation totals 51 mm.
Forecast for next period is summer - storms in northern Argentina, rain and storms in southern Chile, relative dry and very windy Patagonia and dry northern Chile. Lot of rainfall is expected in Sao Paolo and Rio de Janeiro region, Brazil, Peru and tropical rainforests in Brazil, Peru, Colombia and Venezuela until half of December 2020.
Infographics: wxcharts.com: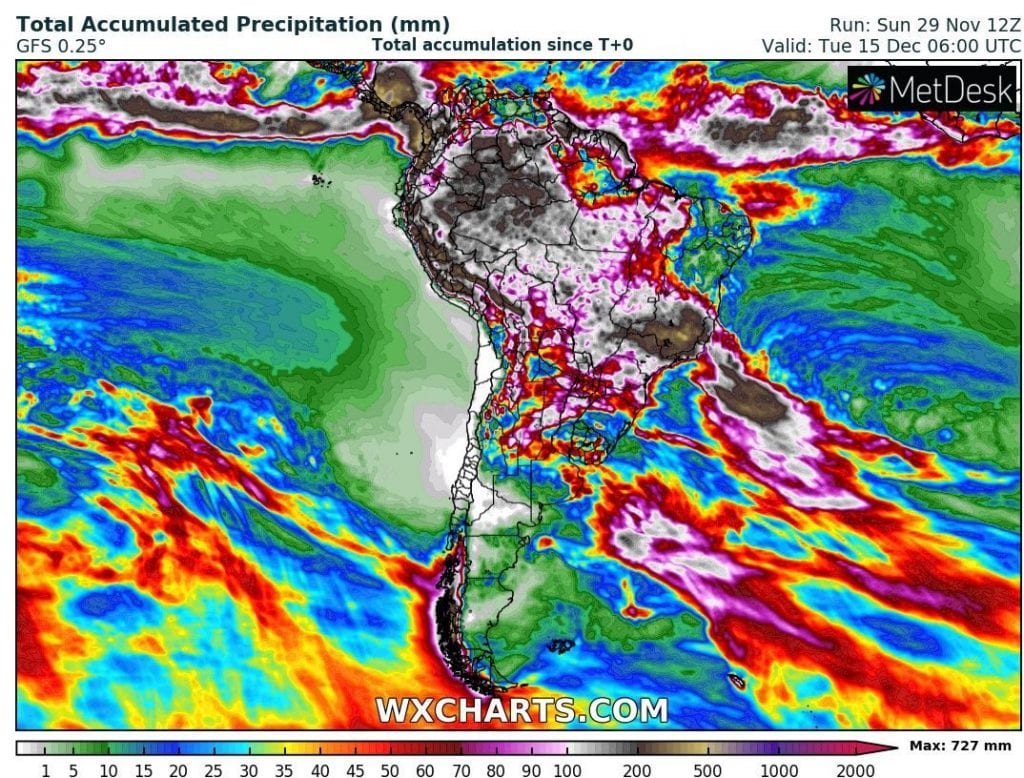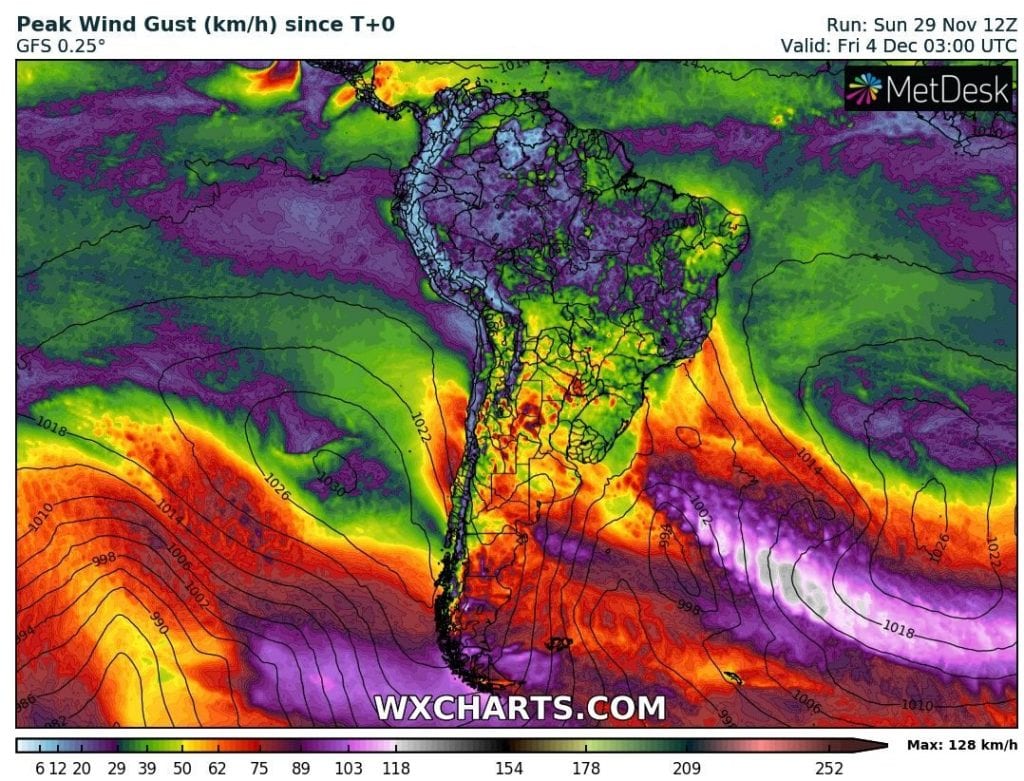 Read more:
(Visited 34 times, 1 visits today)